Have You Ever Killed a Droptine Deer?
Rack Report Details
Buck:
170 2/8 inches
Time of Year:
September 15, 2017
Place:
Eastern Kansas
Weapon:
Muzzleloader Muzzleloader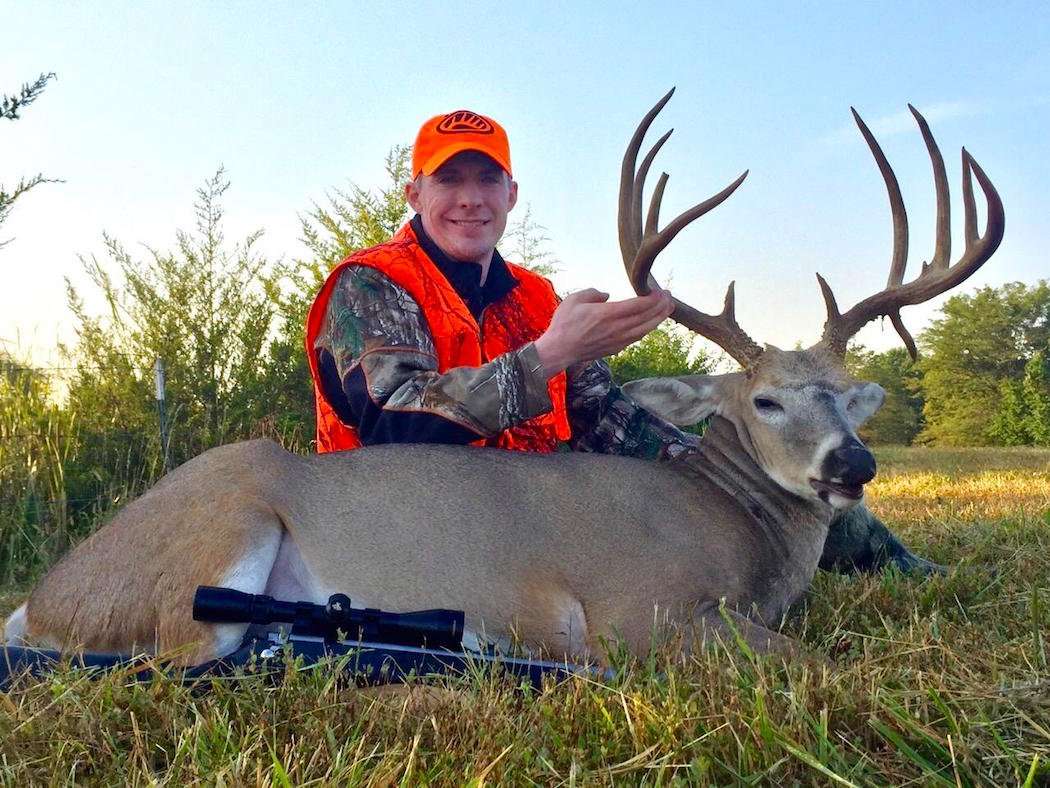 Deer hunting is a combination of skill and fortune. You need to know how to deer hunt in order to consistently kill big ones. However, it also takes a little bit of good fortune, too. Some say luck is random. Others argue you create your own luck. I tend to fall in line with the latter. And based on his success, I'd say Kyle Herr, a Whitetail Properties land agent does, too.
As the 2017 season neared, Herr prepped for the hunt. He was ready. He'd be hunting in some of the best deer country known to man — eastern Kansas. Deer hunting is his passion. And hunting this part of the country only feeds his obsession.
The day of the hunt arrived. Herr found himself setting up shop in some rolling hills with a mixture of crops and timber. His view from the stand was a lush soybean field and a beautiful timber river bottom. Prime deer country.
Summit Hex Tube Ladder Treestand in Realtree Camo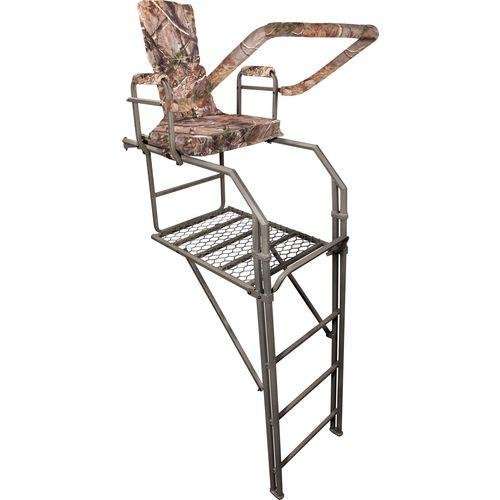 As the day wore on, several small bucks and does milled about. Deer fed around him, none the wiser to Herr's presence. It was hot — in the upper 80s — so Herr obviously wasn't too sure if a mature buck would show itself. But other than that, the weather was clear and deer were moving. So, there was a chance.
But the wind direction (would have) worried him. That is, if he hadn't brought along his Ozonics unit to deploy. This paired with sound scent-management tactics gave him the confidence he needed to set in that particular spot that day.
Herr continued to scan the landscape for deer as he waited for one of the big ones to slip up and show itself in daylight. And it didn't take long for that to happen. A giant buck with a droptine stepped out into the open.
Herr immediately scrambled to get his muzzleloader up and on the deer. It didn't take long to get the gun settled and on the big whitetail's vitals. A smooth pull of the trigger ended it as quickly as it began.
The track job was a short one.
The big buck dropped in its tracks, Herr said. No tracking. [And it's] my largest buck to date. It had a drop tine and was our target buck.
Needless to say, this buck is a stud. And the character is pretty cool, too. Everybody loves a drop tine.
Don't Miss: The Jordan Buck: The Largest Typical Buck Taken in the U.S.
Are you a deer hunter wanting to learn how to accomplish your goals? Check out our stories, videos and hard-hitting how-to's on deer hunting.