Have You Ever Seen Anything Like This?
Rack Report Details
Buck:
179 Inches
Time of Year:
December 3, 2017
Place:
Indiana
Weapon:
Gun Rifle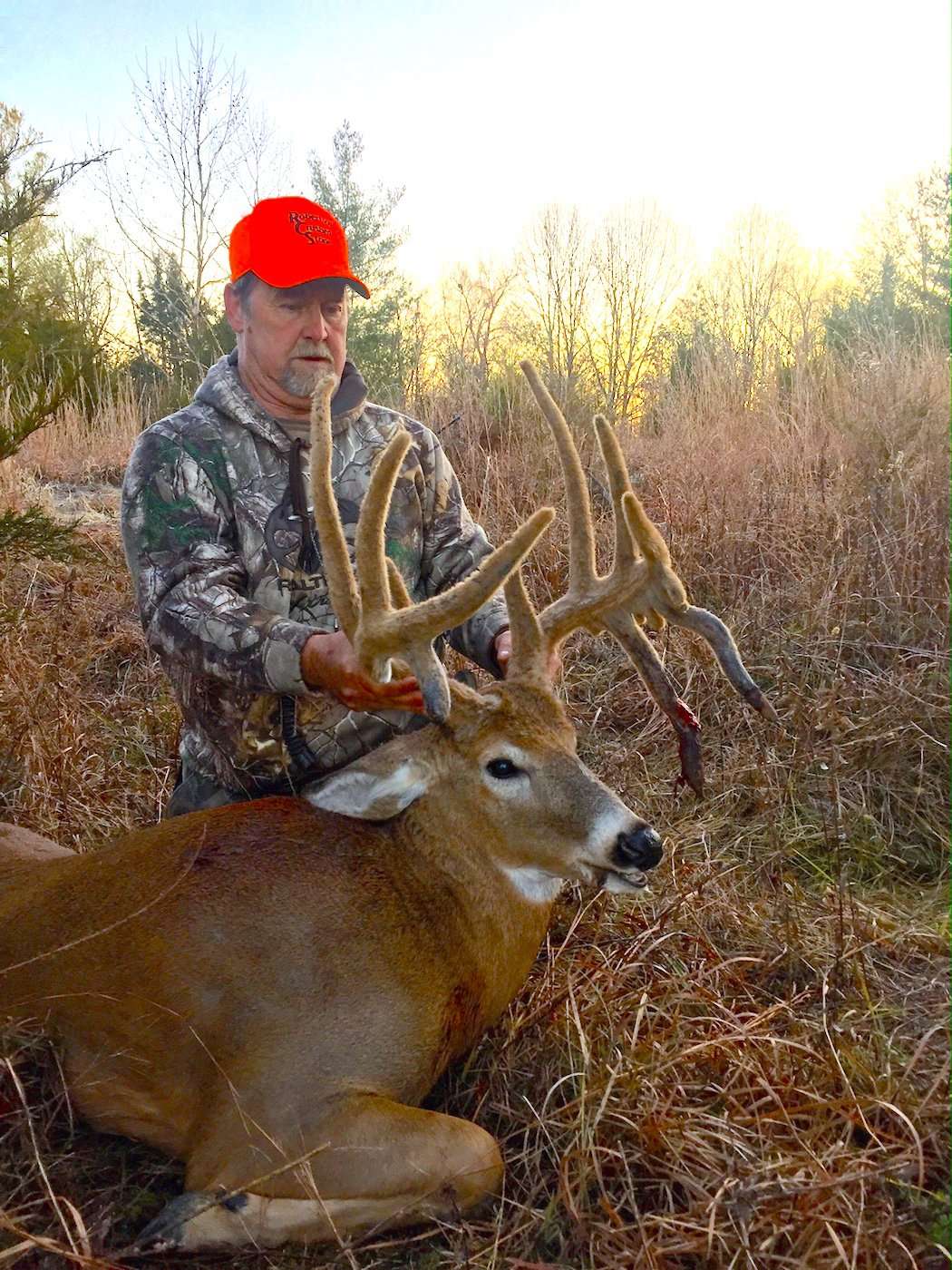 Bud Bischoff loves to run trail cameras all year long. He enjoys seeing photos of turkeys and bobcats around his Indiana hunting area in the spring. And he likes to watch the bucks grow throughout the summer. As he flipped through his photos in mid-April, Bischoff was seeing his usual parade of bucks with 2-3 inches of fuzzy antler. And then the Indiana hunter saw something that made him stop flipping. Standing in front of his trail camera stood a massive 8-point main frame buck. Bud knew a buck this size in April had to be something unusual.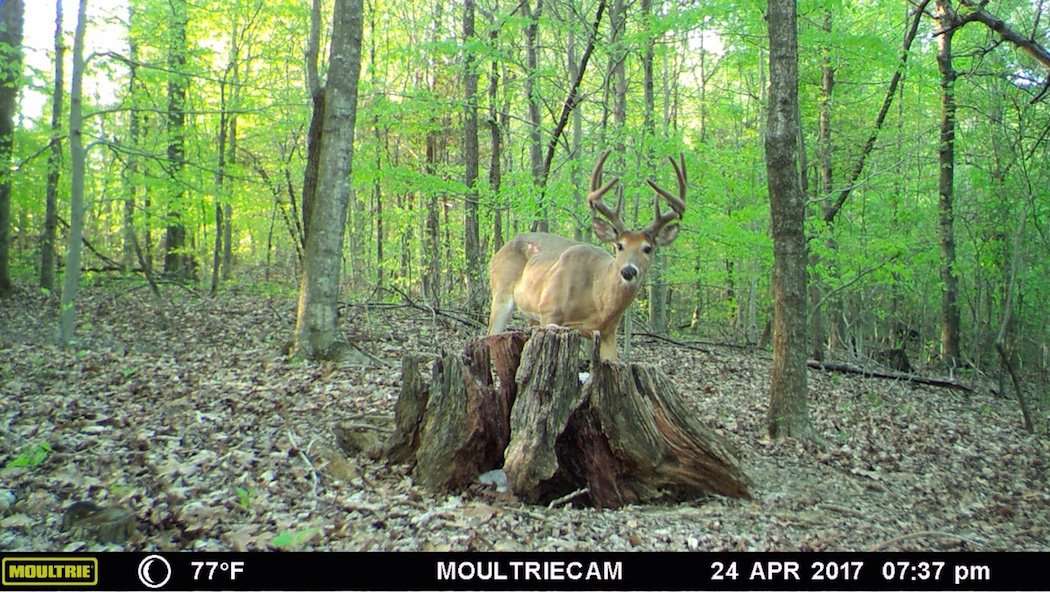 Bischoff continued getting photos of the buck throughout the spring. The buck continued to grow. As summer began, droptines started to form. Each week, the frame and droptines continued to lengthen. As summer turned to fall, other bucks began to shed their velvet, but the big buck did not. While it didn't shed, the buck did go nocturnal. Starting in late August, the velvet buck frequented the same food plots, but stopped showing up on any of Bud's cameras during daylight. Even as the rut kicked in and other bucks began to show daylight movement, the velvet buck was active only at night.
Don't Miss: 7 Best States to Kill a Velvet Buck This Season
Being retired gave Bischoff the opportunity to spend a lot of time in the woods. He estimated he hunted at least 48 days this season and had yet to see the buck in person. On December 3, even though it was the final day of firearm season, Bud questioned his desire to go to the stand. He'd been under the weather the day before and still wasn't feeling well. When his son called to see if he wanted to go, Bud said yes, but that he would hunt from an enclosed shooting house to keep him more comfortable.
As Bischoff settled in and the morning's light began to grow, he noticed a deer standing in a shooting lane 150 yards from his stand. Thinking it was probably a doe, Bischoff raised his binoculars for a quick check. Much to his surprise, it was the velvet buck.
Don't Miss: The Hunt for an October Velvet Buck
Bischoff lowered his binoculars and raised his rifle. It was now just after 7:30 a.m. and there was plenty of light to follow the buck through his scope. When the deer stopped in an open lane, Bud took the shot. The buck dropped in its tracks.
As Bischoff approached the buck, he was amazed at the size of the rack. The buck featured 7-inch bases and seven scorable droptines, including one that measured an amazing 13 inches long. The buck's velvet was mostly intact, except for some drying on the longest droptines.
Don't Miss: A Huge Early Season Velvet Buck with a Bow
The question of the buck's unusual late-season velvet and non-participation in rutting activity was answered by a lack of testicles. The condition was probably caused by either an injury or by a birth defect known as cryptorchidism. In extreme cases, both testicles remain in the abdominal cavity and never descend into the scrotum. The normal production of testosterone is diminished, and the antler cycle of hardening, velvet shedding and antler casting is altered.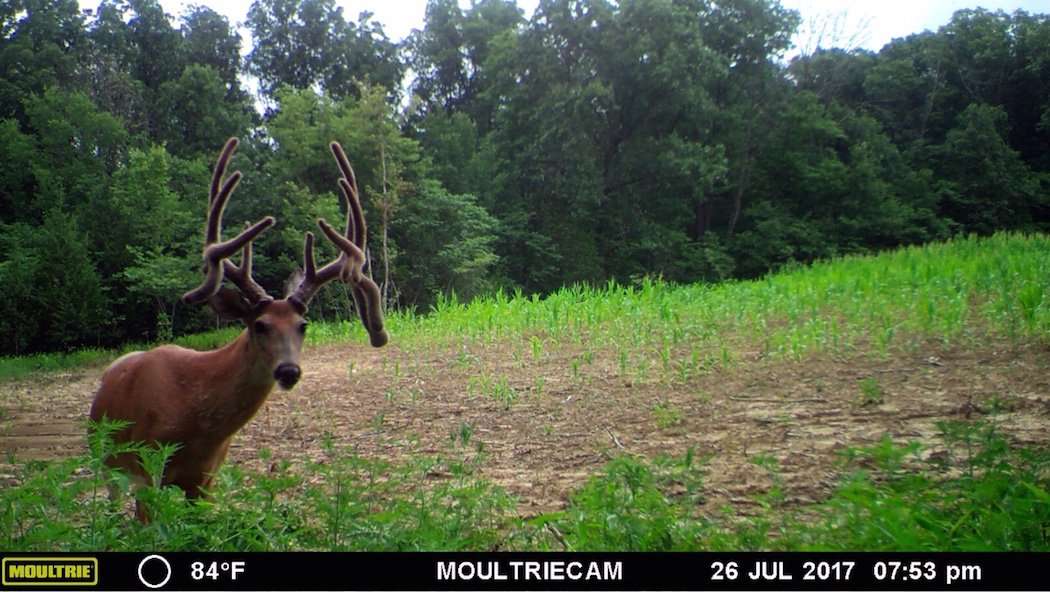 Bischoff says he plans to have the buck mounted with the velvet in the exact condition it was when he shot the deer.
I may shoot bigger bucks in my life, but I probably won't ever get another chance at a velvet buck in December.
Don't Miss: How to Kill a Velvet Buck
Are you a deer hunter wanting to learn how to accomplish your goals? Check out our stories, videos and hard-hitting how-to's on deer hunting.
Watch all the latest video episodes