Have You Ever Seen or Shot a 200-Inch Buck?
Rack Report Details
Buck:
200 Inches
Time of Year:
December 12, 2017
Place:
Ohio
Weapon:
Hoyt Carbon Element Bowhunting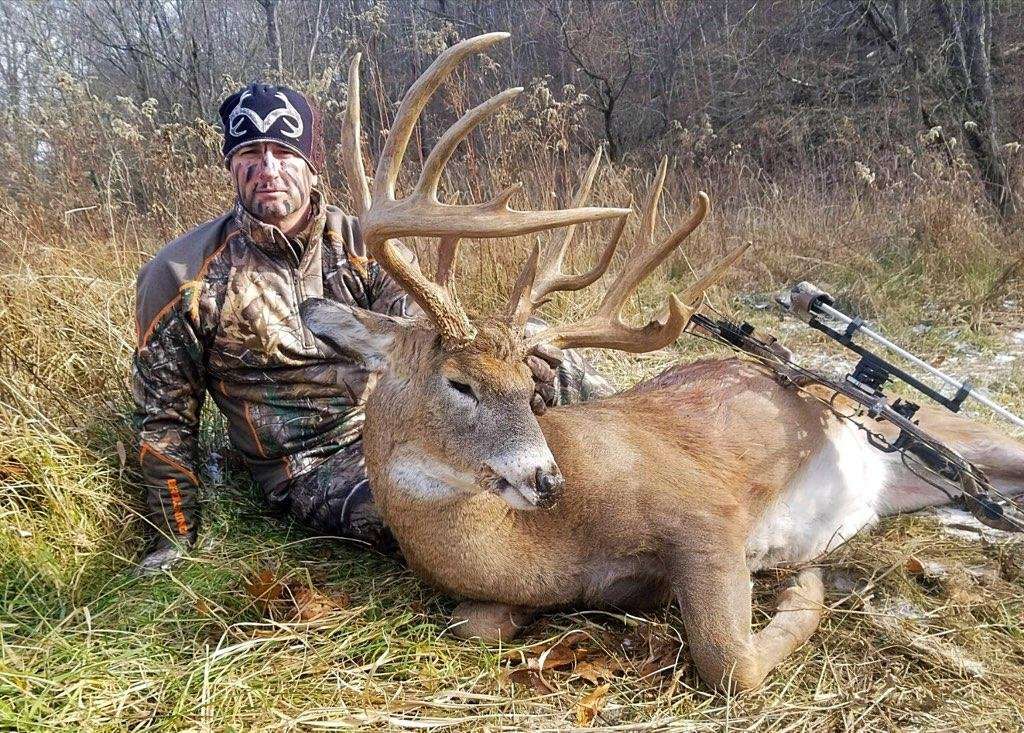 David Wozniak is no stranger to hunting mature whitetails. Hailing from the Buckeye State — arguably the best big buck hub in the Midwest — he has killed nearly 25 Pope & Young candidates since he first grabbed a bow at age 13. Just as impressive, three of those were Booner-class bucks, and every season his goal is to kill the most mature buck the properties he hunts offer.
Like any whitetail aficionado, Wozniak thinks about whitetails 365 days a year. If he's not actually hunting them, he's preparing food plots, managing trail cameras and establishing stand locations with the sole intention of zeroing in on a specific buck. For Wozniak, a successful season is when his tag is wrapped around a target buck each year, and after he accomplished that in 2016 with a 171-inch Ohio toad, he started looking for next season's prize.
It was mid-November of 2016 when he first noticed a 160-inch 10-pointer showing up on the 200-acre farm he hunts. He wasn't a giant by Ohio standards at that time; however, knowing the great buck genetics the region holds and that this buck had all the makings of being an exceptional deer in the future, this particular buck was no doubt going to be at the top of his hit-list the following season. Wozniak got dozens of trail camera pictures of him the next two months, but on January 31, the buck he had affectionally nicknamed Rashan Gray, who is a defensive tackle for Michigan, disappeared.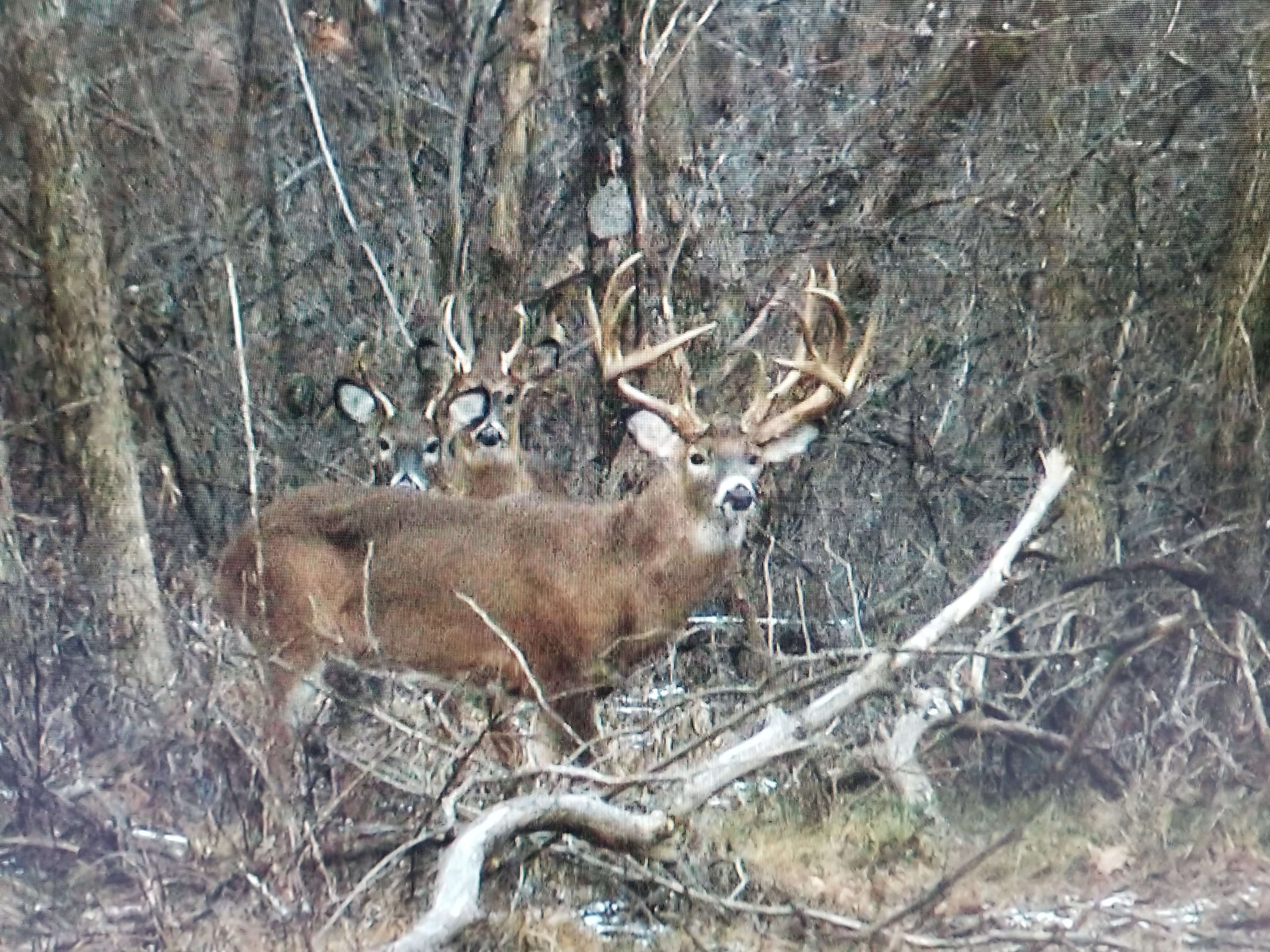 Unlike most whitetail hunters, Wozniak doesn't hunt much during the rut. In fact, of the last 10 Ohio bucks he has killed, only two fell during the rut. In his opinion, the best time to target and kill a mature buck is when they are the most predictable during the early and late seasons. During these times, bucks are thinking more about filling their bellies than establishing their dominance.
As Ohio's bow season opened on September 30, Wozniak had no evidence that Rashan had returned. Although he had no idea what Rashan had turned into over the summer, patience and persistence is the key to success when you're targeting a specific buck. As mid-November rolled around and the rut began to slow, Rashan finally made an appearance, and he was without a doubt worth the wait. With 40 inches of additional bone crowning his head, Wozniak was glad he passed up on a couple of 150-inch bucks earlier in the season.
The turnip plot Rashan was visiting was positioned next to a bedding area, and the deer were using it as a transition plot as they made their way to a standing corn field. Even though young bucks and does were eagerly hitting the plot during daylight hours, Rashan was a night stalker. Similar to last fall, he arrived about the same time of year and his daylight activity was slim then as well. However, like most reclusive bucks, it usually only takes some cold and snow to bring them to their feet early. Sure enough, on December 10, the cold settled in with a skiff of snow and Rashan made his first daylight appearance at 4:40 p.m.
Wozniak had only hunted this particular buck four times since he first appeared back in mid-November; and although he knew the buck was there, the lack of daylight activity and poor wind conditions forced him to wait. As far as Wozniak is concerned, why risk bumping a buck you've been preparing for all year.
Gear Highlight: Field & Stream Men's Rutland Tracker Boots in Realtree Xtra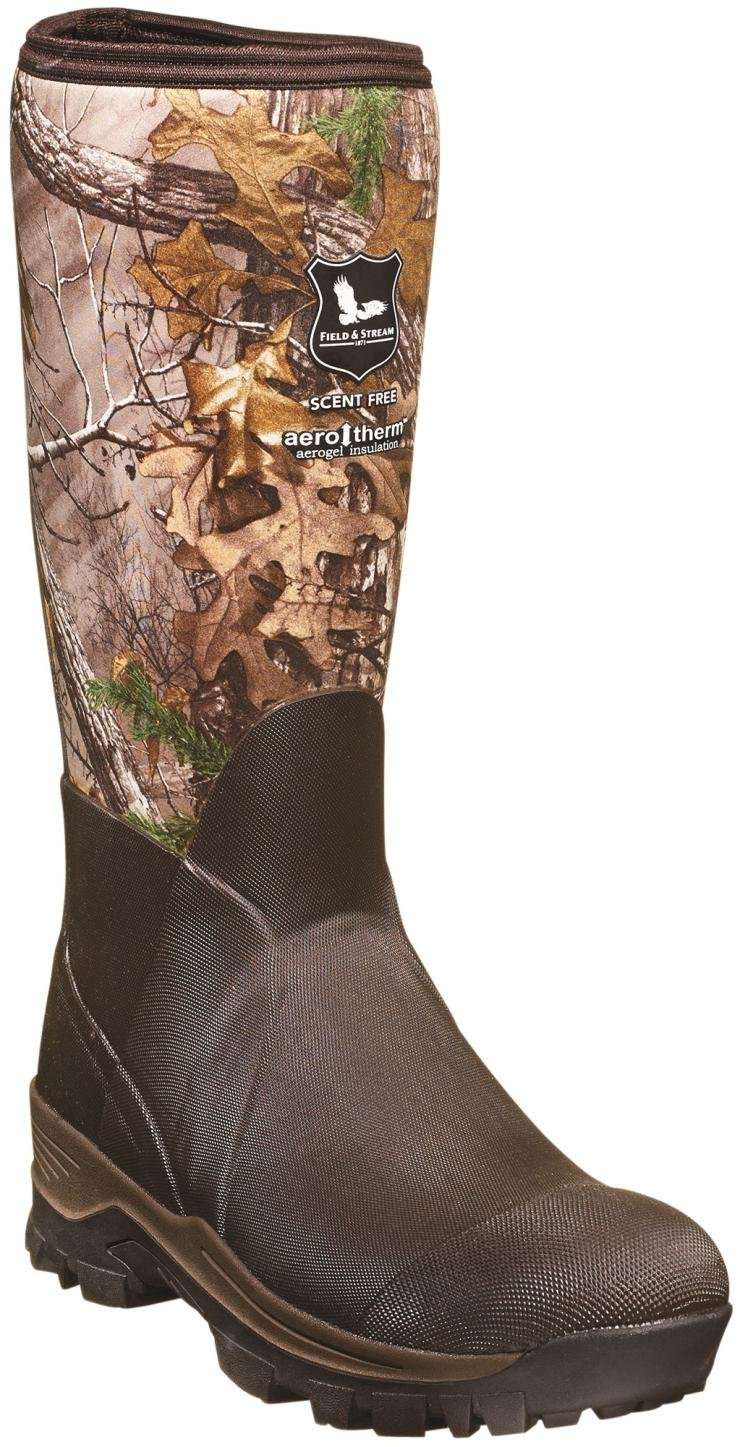 With temperatures already low and predicted to drop another 20 degrees as nightfall approached, Wozniak headed to the turnip plot on December 12 with high hopes Rashan would make another daylight appearance.
Just as planned, right at 5:00 p.m. Wozniak caught movement to his right, and it didn't take long to realize it was him. It's hard to miss a buck carrying 200 inches of bone, and like most mature bucks, Rashan stood on the edge of the plot scent checking for danger. The deer scanned everything around him for nearly five minutes, and when he felt the coast was clear, he stepped into the open.
For over a year. Wozniak had planned and prepared for this moment to materialize, and with the camera rolling, it finally happened. As the buck stepped into his 25-yard window, he drew his Hoyt bow and let the arrow fly.
Needless to say, Wozniak was ecstatic as he walked up to his hard-earned prize. Best of all, as a pro staff member of the Archer's Choice television show, he was able to film the whole event for all of us to see.
Don't Miss: Kill a Late-Season Stud in 5 Days
Are you a deer hunter wanting to learn how to accomplish your goals? Check out our stories, videos and hard-hitting how-to's on deer hunting.