And It's His Largest Whitetail Ever
Rack Report Details
Buck:
222 4/8 Inches
Time of Year:
November 10, 2017
Place:
Southern Iowa
Weapon:
Bear Bow Bowhunting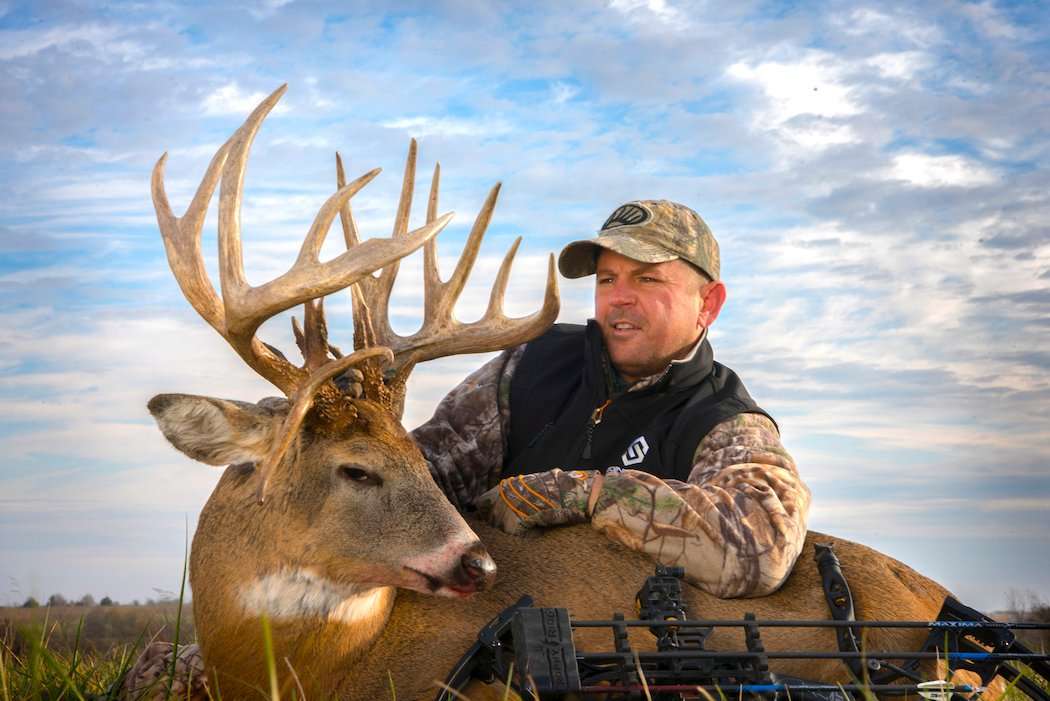 Every now and then, a truly giant whitetail comes along. It doesn't happen on every farm, county or even region. But sometimes they do. And when it happens, the lucky hunters who get to chase them are treated to a hunt of a lifetime. That's what recently happened for Whitetail Properties' Gabe Adair. He felt that feeling of hunting a truly legendary whitetail.
Adair had a history with this buck, too. He passed this deer during the 2016 season in hopes that it would grow even bigger. At that time, it was a 175-inch 4-year-old buck. The 2017 season rolled around and the buck had developed into a massive 222 4/8-inch 5-year-old.
For those who may not be aware, this is rare. Sure, big deer seem to hit social media left and right during deer season. That said, it's hard for a deer to grow this large. Most bucks just can't do it. And a quote in a recent Realtree.com post by the late, great Charlie Alsheimer made mention of that fact.
I didn't include any bucks I've photographed over the years that grossed over the Boone and Crockett minimum of 170 inches, because I don't believe they are true representatives of what is realistic when it comes to antler growth in the wild, Alsheimer said. To use a human analogy, a 170-plus buck is equivalent to a 7-foot tall human. The average human male is 5 feet 10 inches in height, so I believe that any white-tailed buck that exceeds 140 inches B&C by age five to seven is a true trophy — any place in North America.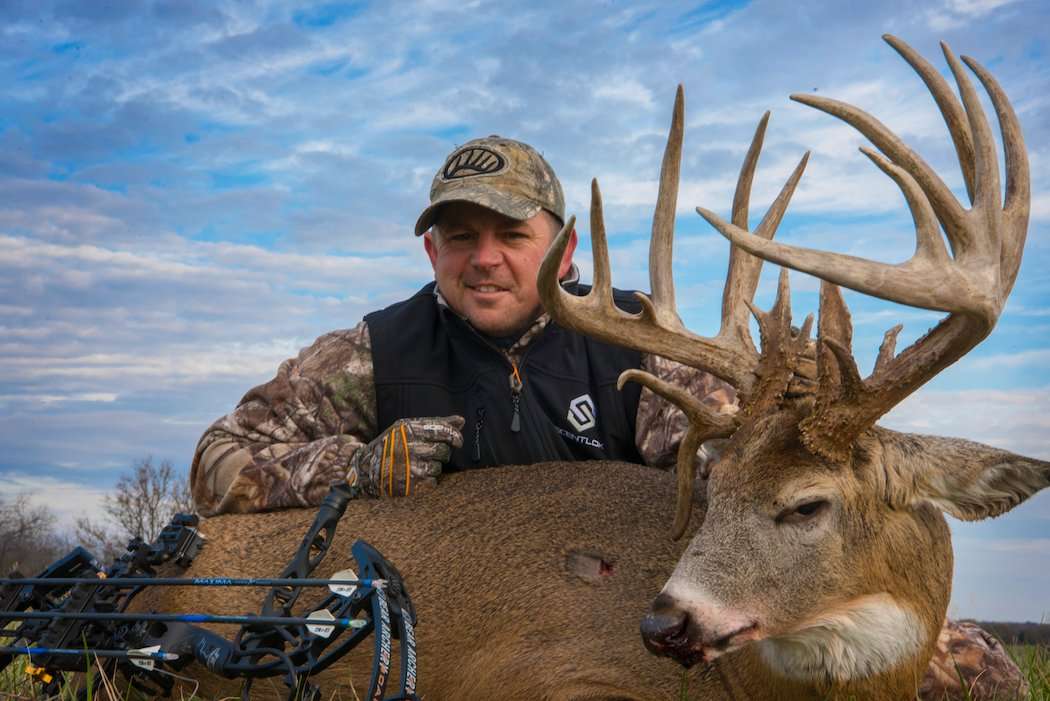 Few truer words have been said about the nature of record bucks. They're hard to find. But find one Adair did. And he killed it.
The day of the hunt took place on November 10. It was a mild Friday afternoon and Adair was pumped — he knew the giant was frequenting the area. The temperature was hovering around 50 degrees, so it wasn't great conditions, but it was the rut after all. All the buck had to do was show up during daylight.
Adair was set up in a ground blind on the edge of a food plot. A lot of thick bedding towered overhead just beyond the small food source. It didn't take long before deer started pouring into the field. About 15 or 20 does and young bucks filed into the open. They fed for a good while. And then some of the deer started getting nervous. Something was in the brush behind them.
It didn't take long to find out what it was. The beast of a buck lumbered into the open, scanned the field, and started slow-walking toward the food plot where the group of deer fed. Both Adair and his camera man prepared for what was about to happen next.
The buck walked into range. And Adair took the shot. The buck took off running and Adair's breathing picked up the pace, too.
How did he feel when he shot this deer?
Dead," Adair said. I even said it as soon as the arrow hit.
Gear Review: HSS-Hybrid Flex Safety Harness in Realtree Camo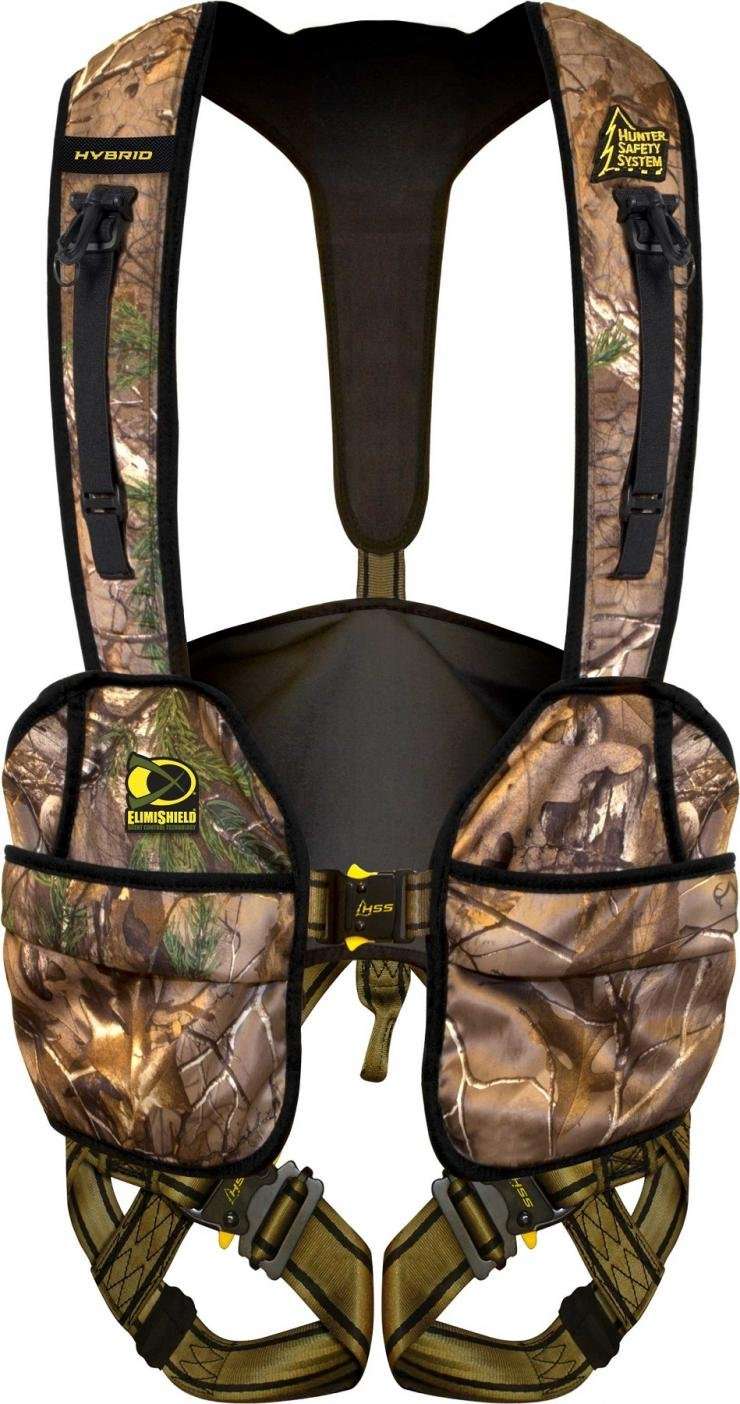 The same question when he recovered the buck?
Pumped, but at the same time calm, he continued. He had just broken loose from a doe he had been with for a few days.
This buck was huge. There's no two ways around it. The buck had 21 scorable points and is Adair's largest deer to date. You rarely find a deer as big or impressive as this one. And Adair will get to cherish this buck for the rest of his life.
Do you like record deer? Check out the top record-book bucks by region below.
The Northeast Region
Record Deer: Top 5 Typical Bucks from the Northeast
Record Deer: Top 5 Non-Typical Bucks from the Northeast
The Southeast Region
Record Deer: Top 5 Typical Bucks from the Southeast
Record Deer: Top 5 Non-Typical Bucks from the Southeast
The Midwest Region
Record Deer: Top 5 Typical Bucks from the Midwest
Record Deer: Top 5 Non-Typical Bucks from the Midwest
The West Region
Record Deer: Top 5 Typical Bucks from the West
Record Deer: Top 5 Non-Typical Bucks from the West
Are you a deer hunter wanting to learn how to accomplish your goals? Check out our stories, videos and hard-hitting how-to's on deer hunting.
Watch all the latest video episodes