A Remarkable Early Season Bow Buck
Rack Report Details
Buck:
172 6/8 Inches
Time of Year:
September 14, 2018
Place:
Pendleton County, Kentucky
Weapon:
Hoyt Carbon Element Shotgun, Hand Gun, Muzzleloader, Rifle, Bowhunting, Crossbow, Traditional Bow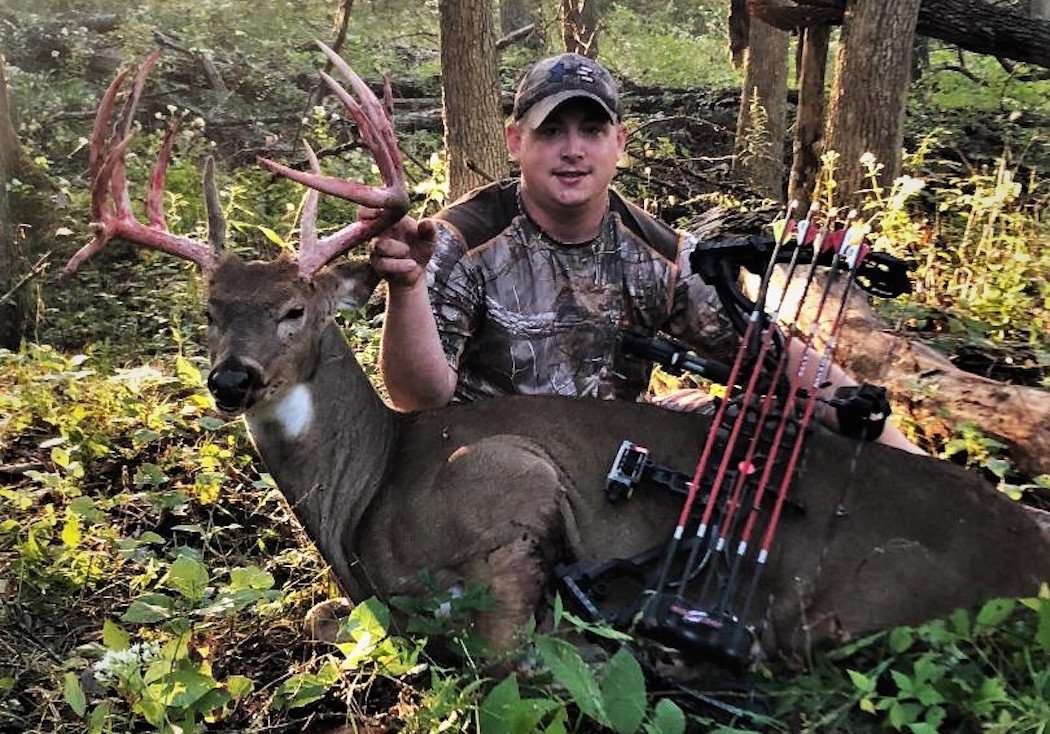 In most contexts, four years seems like a relatively short period of time. But, when it involves a particular whitetail buck, it can seem like forever. That was how long Kentucky bowhunter Eric Jolly had his eyes on the buck he killed this September.
Jolly and two friends lease and manage 200 acres of property. We put out mineral sites and plant a few small food plots, Jolly said. Many deer bed on neighboring properties, but we give them reasons to visit our lease. It's nothing too fancy, but it works.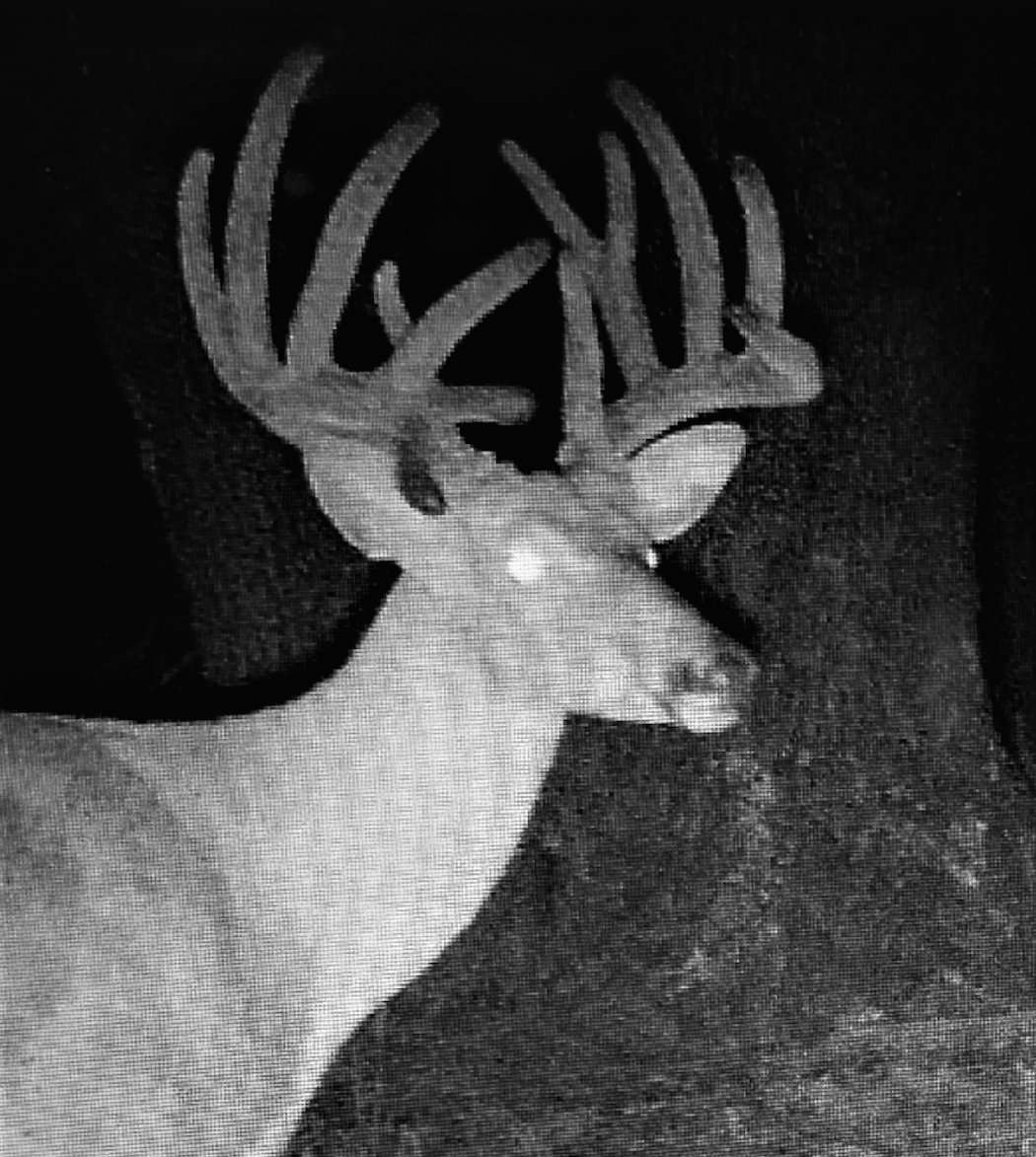 I have trail-camera pictures of my buck over four seasons, Jolly continued. He was a young buck with strong potential when I first learned he existed in 2015. Based on his antlers and body size, I assumed that he was 2 ½ years old that year.
Of course, the buck began showing his true potential the following season at 3 ½ years old. My two buddies and I who lease the property together strive to shoot 4½-year-old-or-older deer, Jolly said. But, this buck was a solid 140-class deer that year, and for a 200-acre lease, that's a good deer. Fortunately, I didn't get an opportunity to harvest the buck during the 2016 season.
Enter 2017. Jolly encountered the buck — now a 150- to 160-inch brute — four times during bow season and once during gun season. However, an opportunity to cleanly harvest the deer never materialized.
The buck became a trail camera regular this past summer. I had pictures of him all summer, Jolly said. He was bedding on an adjacent property and coming across a field to a stand of acorn-dropping oaks. He was on my trail camera with two small 8-pointers, and I saw those bucks two times during my first four hunts, but the big one didn't show.
I imagined I wouldn't get my opportunity on that buck until the rut, Jolly continued. I just didn't think he'd travel across that field and reach my stand during shooting light in September. All of the trail camera images I'd gotten at that spot were after dark.
Unexpectedly, Jolly got his break on the afternoon of September 14. It was around 7:30 p.m. when the two young 8-pointers arrived and began eating acorns, Jolly remembered. A doe soon followed suit, and all three deer were feeding in front of me 20 yards away.
Jolly soon heard a stick break behind his stand. A few moments ticked by, and another stick broke.
As big bucks so often do, he came in from behind trying to get downwind, he said. The buck was standing just 15 yards away. He worked his way out in front of me, and at 12 yards and quartering away, I capitalized. He ran about 80 yards and tipped over, though I didn't know it.
Somewhat unsure of the hit, Jolly left the buck overnight. It was a sleepless night, he recalled. I slept maybe two hours. One of the two guys I lease the property with and I returned the following morning and were relieved to find the buck quickly.
Don't Miss: Using Maps to Kill Big Woods Bucks
Are you a deer hunter wanting to learn how to accomplish your goals? Check out our stories, videos and hard-hitting how-to's on deer hunting.
Watch all the latest video episodes