A Three-year Prairie State Pursuit Ends At 10 Yards
Rack Report Details
Buck:
192 1/8 Inches
Time of Year:
October 28, 2018
Place:
Northern Illinois
Weapon:
Crossbow Bowhunting, Crossbow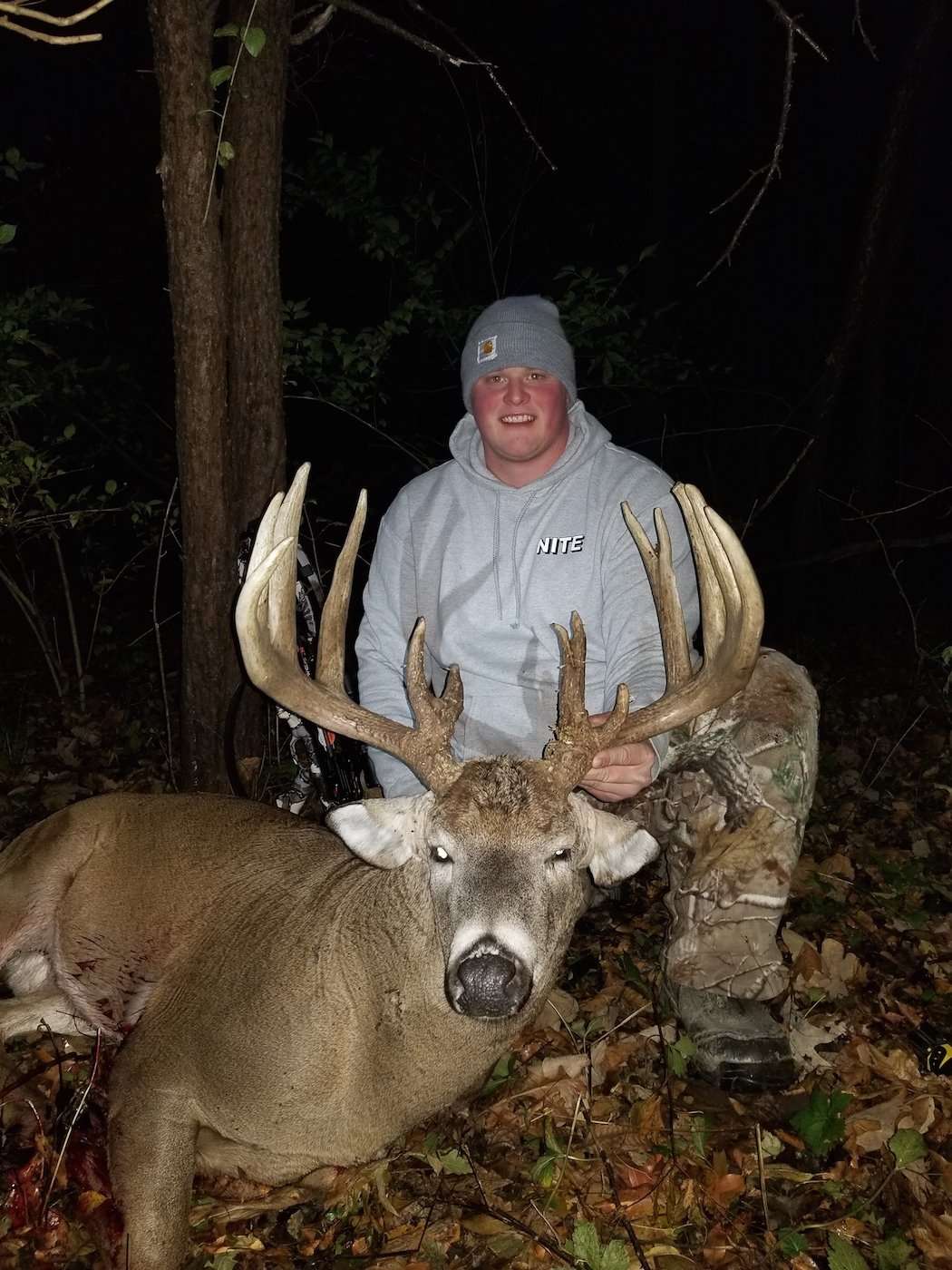 In 2016, Illinois' Boden Lee Brandt learned that a big buck was roaming the 140-acre property he's been hunting since he was 12 years old. The property, owned by a family relative, has a large field bordered by a block of really good timber, as Brandt put it.
I know this property and how deer use it very well, Brandt said.
Despite his efforts, Brandt didn't encounter the buck, which he nicknamed Frank the Tank due to its body size and antler mass, until the 2017 hunting season.
I got an opportunity to shoot him last year during our shotgun season, Brandt said. He was only 50 yards away, and I'm not entirely sure why, but I shot over his back. I was pretty upset about that. I also encountered the buck a few times while hunting with a compound bow, but he was always out of range. So, I picked up a crossbow to extend my effective range for the 2018 season.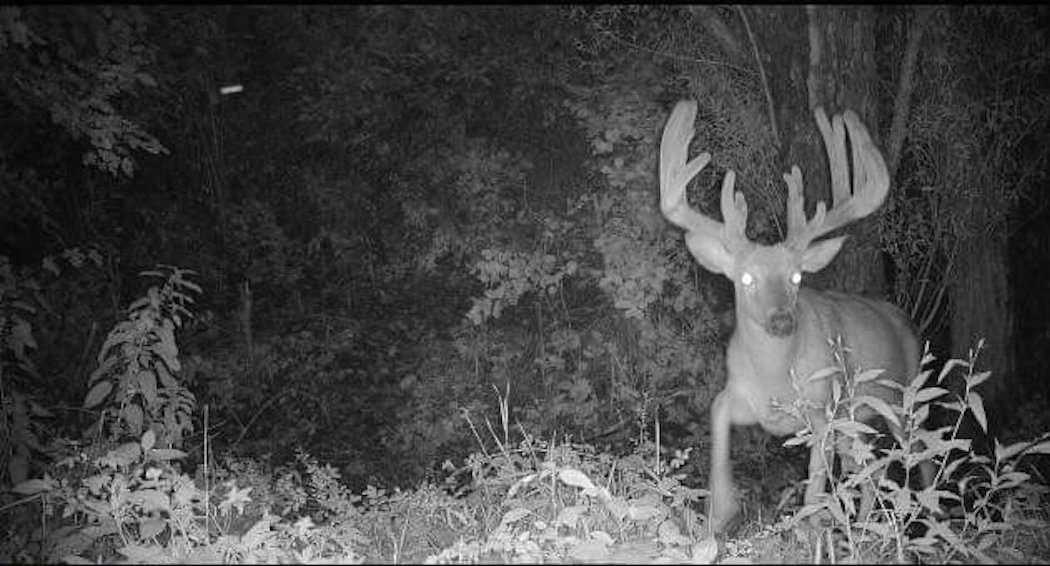 Consequently, Brandt was fortunate enough to pick up both of the buck's shed antlers this past spring. And as spring rolled into summer, Brandt heard rumors that other folks had been seeing the deer, so he assumed he'd get his chance to hunt it again during the 2018 hunting season.
I didn't have much time to hunt during the early season this fall, but I hunted pretty hard throughout October, he said. Deer movement was decent during the afternoons, but very slow in the mornings.
Brandt hunted the 140-acre property on the afternoon of October 28. Little did he know that the buck would offer him a point-blank shot opportunity well before dark.
I had does and a couple of young bucks feeding out in front of me, he said. I didn't want to rattle because I felt the rut wasn't going quite yet. Instead, I made a few soft grunts.
Eventually, Brandt heard something behind his stand. To his amazement, it was the buck he'd been hunting since 2016.
I grunted once more, and he made a beeline straight toward the tree I was in, he said. The buck offered me a perfect 10-yard shot opportunity. Fortunately, everything happened so quickly that I didn't really get buck fever. I just picked up the crossbow and put a bolt through him.
I use the Deer Hunter's Moon Guide from The Deer Society, Brandt continued. It showed that peak afternoon/evening movement for Oct. 28 was 4:45 p.m. I shot the buck at 5 p.m. It's incredible how accurate it is.
Brandt's buck grossed 192 1/8 inches, boasts otherworldly antler mass, and has a very large body. He believes the buck was 6½ or 7½ years old. While he didn't have the buck's sheds scored the previous year, he said he will at the same time he gets the rack officially scored following the 60-day drying period. He's anxious to see how many inches the deer gained from 2017 to 2018.
Few folks get to slap their deer tag on a 190-class buck. Well, Boden Lee Brandt got his chance. And with the way the 2018 season has been going, I assume a bunch more hunters will get their chances, too.
Don't Miss: 20 Deer Hunting Lies Your Granddaddy Told You
Are you a deer hunter wanting to learn how to accomplish your goals? Check out our stories, videos and hard-hitting how-to's on deer hunting.
Watch all the latest video episodes