A Dedicated Hunter Ends 4-Year Journey with World-Class Whitetail
Rack Report Details
Buck:
208 6/8 Inches
Time of Year:
November 10, 2018
Place:
Chippewa County, Wisconsin
Weapon:
Mathews bow Bowhunting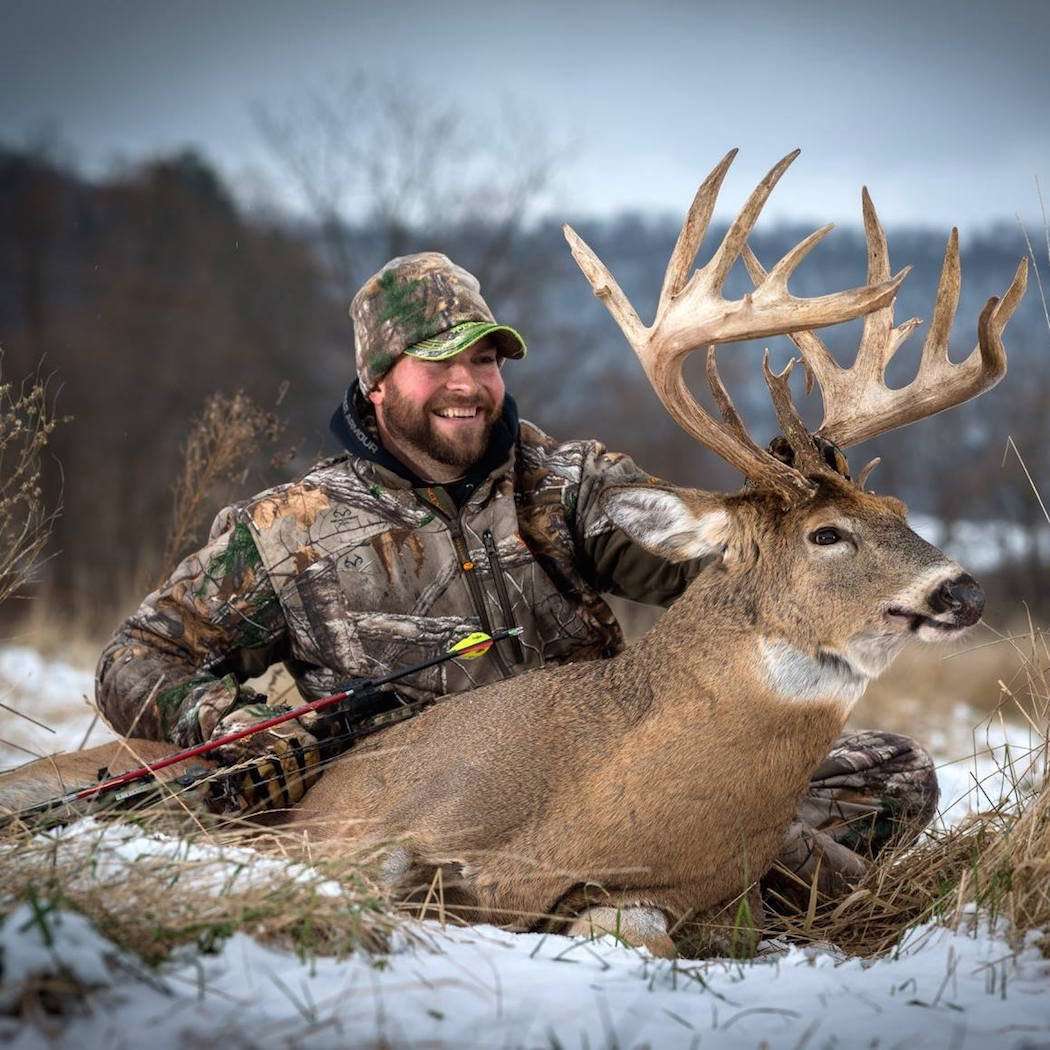 It's easy to believe that only the best-managed properties can capably produce a 200-inch buck. Naturally, the odds do increase when bucks are allowed to reach a higher age class, and where nutrition and antler genetics are premium. But, even a pressured small property can produce a mammoth whitetail like the one Wisconsin's Joshua Gawrysiak arrowed earlier this month.
Gawrysiak first learned the buck was in the area he hunts in 2015 when the then-155-inch 10-pointer appeared on his trail camera.
I decided not to shoot him that year, he said. But my dad had other plans. The buck offered him a 28-yard shot that season, but it ducked, and the bolt entered right beneath the spine. I know it hit there because when I killed him this year, the wound was still there. Needless to say, the deer lived.
The following season, Gawrysiak elected to hunt in Pepin County because he'd been told that the property where his dad had wounded the 10-pointer had been sold. Ultimately, it hadn't. Then, rumors and video footage leaked that proved the buck was still roaming the property.
He'd gained probably 30 inches of antler and was still a typical, Gawrysiak said. After seeing pictures and video footage, I went to the landowner and asked if I could continue bowhunting on the property. He agreed. I learned that he'd posted the land, but that he hadn't sold it.
Fall 2016 came and went. And in 2017, the buck showed up on trail camera October 21 at around 3 a.m. The buck had added more antler, including some non-typical points.
The first daylight pictures I got of my buck in 2017 were on November 12, he said. I hunted the property on November 16. The buck offered me a shot that day. I had a 1-foot lane to shoot through, and my arrow lodged in a tree. I was sick. I replayed that scenario over and over in my mind for a year.
Strangely, the buck appeared on Gawrysiak's trail camera at around 3 a.m. on October 21, 2018 — just like it had in 2017.
My trail camera was set over a mock scrape on the 30-acre parcel, he said. I've had good success with making mock scrapes. However, my trail camera also had photographed 15 other hunters over several days because the landowner had given others permission to hunt there.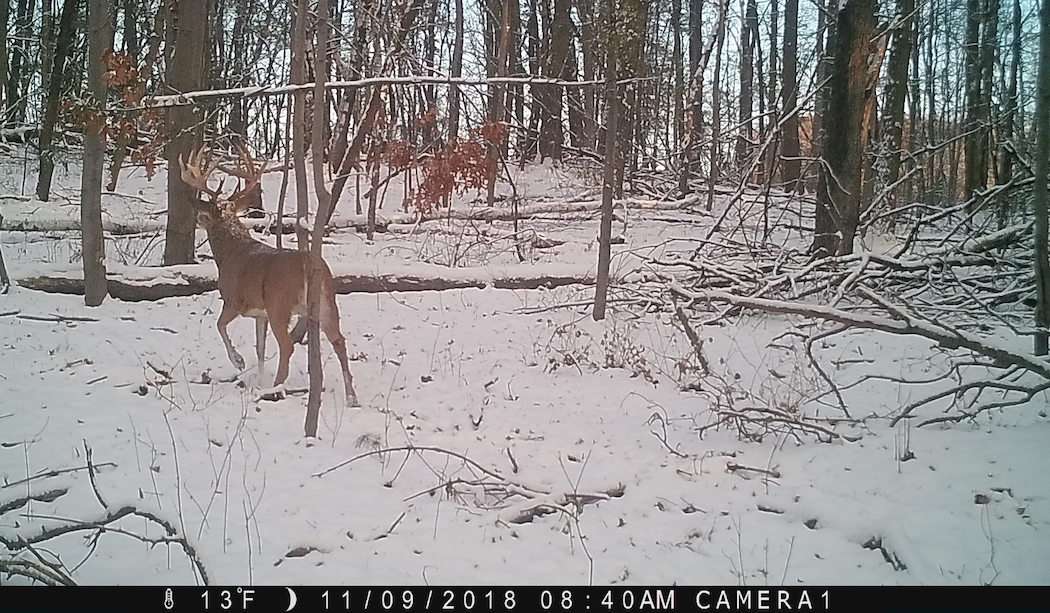 Gawrysiak climbed into a treestand to hunt the buck on November 9. Little did he know his hunt would end early.
I received a call from my friend who was hunting one of my stands in Pepin County, he said. He'd fallen as he attempted to step onto the platform. He believed he was paralyzed. We knew that a helicopter flight would cost nearly $90,000, so I told him that I'd drive down there and get him out of the woods.
Meanwhile, shortly after leaving his stand, Gawrysiak's phone received an image from his cellular trail camera of the buck during shooting light. He'd narrowly missed his opportunity.
My buddy incurred multiple fractures, but fortunately, he wasn't paralyzed, he said. I was able to get him out of the woods and to the ER.
The next evening, Gawrysiak returned to Chippewa County to hunt the buck.
Like clockwork, the buck appeared and was heading in my direction, he said. When he was 12 yards and broadside, I drew my bow. As I did, my lighted nock stayed on my string, but the arrow popped off. I was standing there at full draw with a world-class whitetail 12 yards away, and I couldn't shoot.
I let down slowly, he continued, then pushed the arrow back onto the nock. The buck had walked farther out during the mishap, so I ranged him. At 21 yards, I took my shot. As he ran away, the emotions of this 4-year relationship flooded out.
Wanting to avoid hearsay from other hunters, Gawrysiak called the Chippewa County game warden who was working on a poaching case when he received the call. He instructed Gawrysiak to bring others to help track the buck. Rian, Rick and Nolan Baier joined the tracking ranks, as did Gawrysiak's father and Garret Lyberg. Unfortunately, no one found any blood.
I started to panic, Gawrysiak recalled. With snow on the ground, we were able to follow his footprints. We'd made it about 65 yards into a thicket when one of the guys next to me said, 'I see him!' Man, was I relieved! I'll never forget that moment.
Don't Miss: 20 Deer Hunting Lies Your Granddaddy Told You
Are you a deer hunter wanting to learn how to accomplish your goals? Check out our stories, videos and hard-hitting how-to's on deer hunting.
Watch all the latest video episodes