Do You Ever Hunt with a Crossbow?
Rack Report Details
Buck:
185 Inches
Time of Year:
January 21, 2019
Place:
Kentucky
Weapon:
Crossbow Bowhunting, Crossbow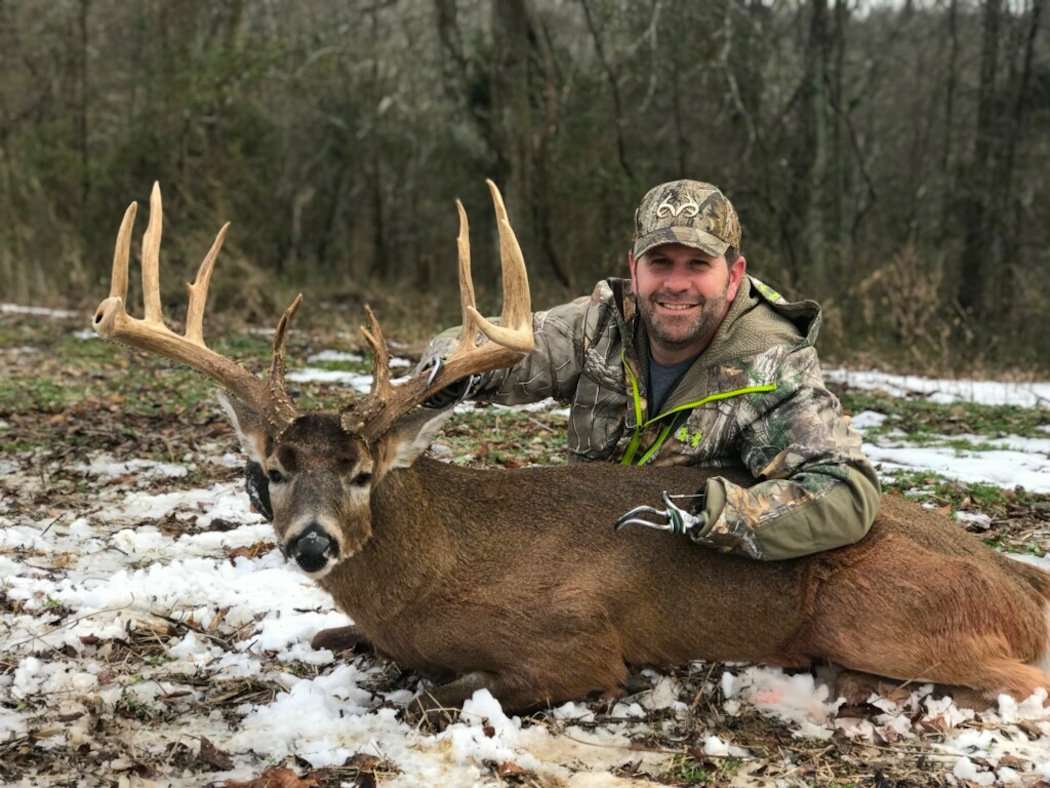 Jason Koger's history with this particular buck started in November of 2018, but this Owensboro, Kentucky, hunter's story goes back much farther. In early March of 2008, Jason was out riding the farm on his ATV, a near daily occurrence for the active outdoorsman. Then something went horribly wrong.
I ran into a downed, active power line, Koger said. I took 7,200 volts of electricity through my arms.
After the near-fatal accident, Koger was life flighted to Vanderbilt University Medical Center in Nashville, Tennessee, where doctors had to amputate both of his arms to save his life. Once he woke up from a three-day coma, his doctors told him he might have to spend weeks or even months in the hospital before he was well enough to go home. Determined to get home to his family, Koger vowed to work as hard as possible to shorten his hospital stay. He was home 12 days after his accident.
While many would have given up after such a traumatic event, Koger knew in his heart that he had to keep doing the things he loved, including hunting. Slightly over a month after the accident, he rigged his turkey gun in a way that allowed him to strap the action to his shoulder with a ratchet strap and to use his teeth to pull a cord attached to the trigger. He killed a turkey that year.
Fast forward to this fall. Koger's good friend and hunting partner, Jeff Jacobs, watched the big buck work his way toward him. With the buck inside 20 yards, Jacobs settled his crosshairs and squeezed the trigger. And his gun didn't go off. The big buck escaped unharmed. He went on to kill another buck later that day and immediately called Koger to tell him he needed to devote the rest of his season to taking the big buck.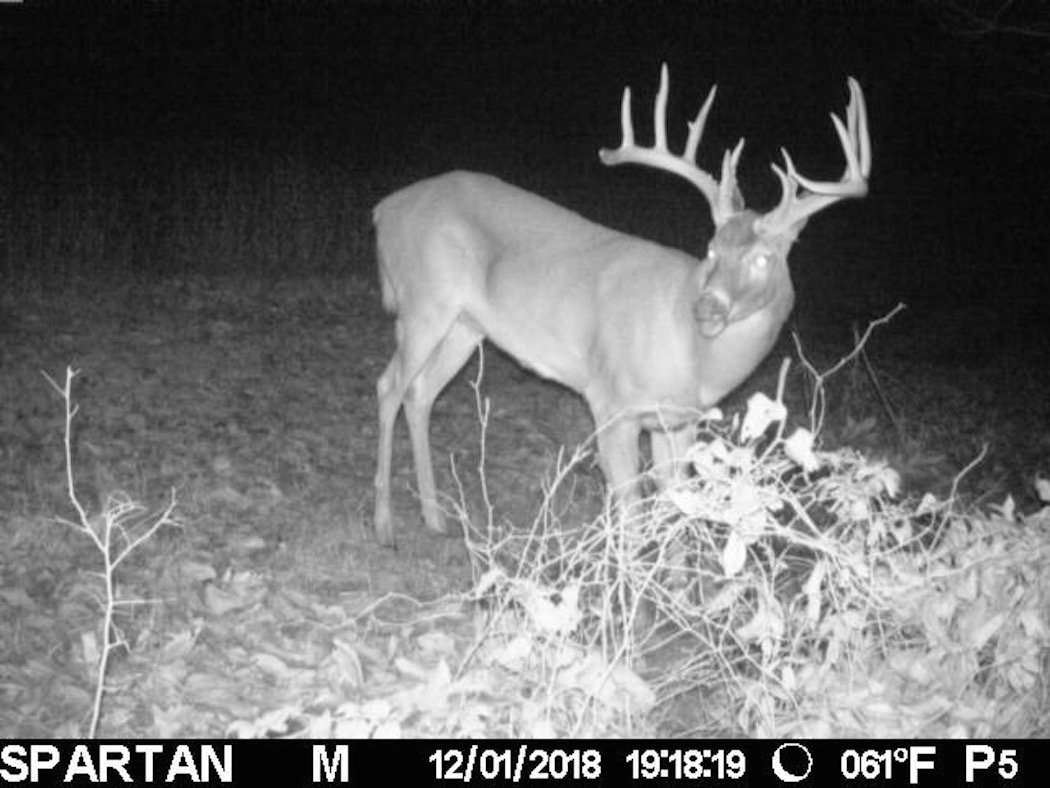 I credit Jeff for getting me on this buck, Koger said, he could have put anyone on this buck, but he called me. He was right there with me the entire time, a true friend and sportsman.
While the buck showed regularly at one location on Jacobs' Spartan trail cameras, his movement was limited to nighttime only, often just before dawn. The buck's close proximity to the stand location limited most of Koger's time in the stand to evening affairs. Jacobs and Koger spent the remaining part of the Kentucky season hunting the deer.
As the season dwindled to its final two days, the temperature dropped.
I knew if the deer was ever going to move during the day, it would be one of these last two evenings, Koger said. As the final minutes of the next to last evening ticked by, no deer entered the field.
Undeterred, Koger was out again for the final day of the Kentucky season.
After the accident, I was extremely sensitive to cold temperatures, Koger said. There was a time when I would never have been able to wear enough clothing to allow me to sit all day in very cold temperatures. Modern hunting clothing from companies like Under Armour has allowed me to stay warm while still being able to move around enough to make the shot.
Not wanting to risk spooking the buck on the last day, Jason parked well away from his hunting spot and made the long hike into his stand. As the evening wore on, deer movement was non-existent. Just before dark, several does filtered into the field in front of his stand location. With just minutes of light to spare, the big buck made his first daylight appearance since November.
Since his bionic prosthetics can't get wet or dirty, Koger hunts with standard prosthetic arms. He used his prosthetics to ease his Barnett crossbow into position. When the buck stopped broadside, he squeezed the trigger and sent the Gravedigger broadhead on its way. The shot was true, and the buck went down in sight.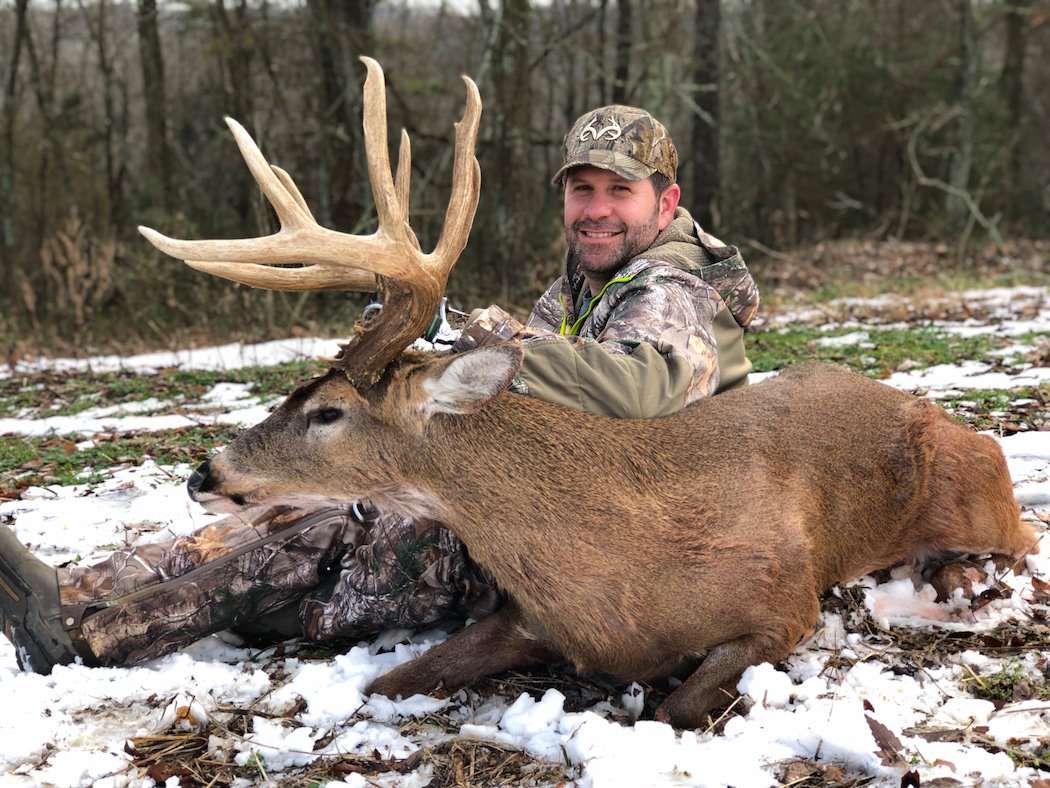 The buck featured a 10-point main frame and green scored a whopping 185 inches.
I'm just a regular guy who hunts where I can, when I can, Koger said. This is probably the buck of a lifetime for me.
Just like in all aspects of his life, Koger credits the buck to hard work and his faith.
A lot of people would have gotten down after the accident, Koger said. I just looked at it as what God had in store for me. I knew he wanted me to use my experiences to help others in similar situations, to show them what is possible in life, to inspire them to do everything they want to do.
Since the accident, Koger does motivational speaking, has appeared on CNN, Hawaii Five-O, in movies, including Free State of Jones, and on numerous outdoor television series. He is regularly featured in magazines and on-line. Always upbeat, one of Jason's favorite t-shirts is emblazoned with Look Ma, No Hands.
Along with contacts he has made through acting and speaking, Koger holds a regular fundraising event to benefit various charities in his hometown.
This town has been great to me and my family and I want to give back to it as much as possible, Koger said.
For more about Jason, follow him on social media:
Instagram/Twitter: @jkoger84
Facebook: @jasonkogeroffical
Website: Jasonkoger.com
Don't Miss: The Reason for the Hunt: Triple Amputee Combat Veteran Bowhunts Big Deer
Are you a deer hunter wanting to learn how to accomplish your goals? Check out our stories, videos and hard-hitting how-to's on deer hunting.
Watch all the latest video episodes