Have You Ever Hunted in Canada? What Province?
Rack Report Details
Buck:
198 6/8 inches (gross green score)
Time of Year:
November 16, 2018
Place:
Ontario, Canada
Weapon:
Benelli SBE II 12-Gauge Shotgun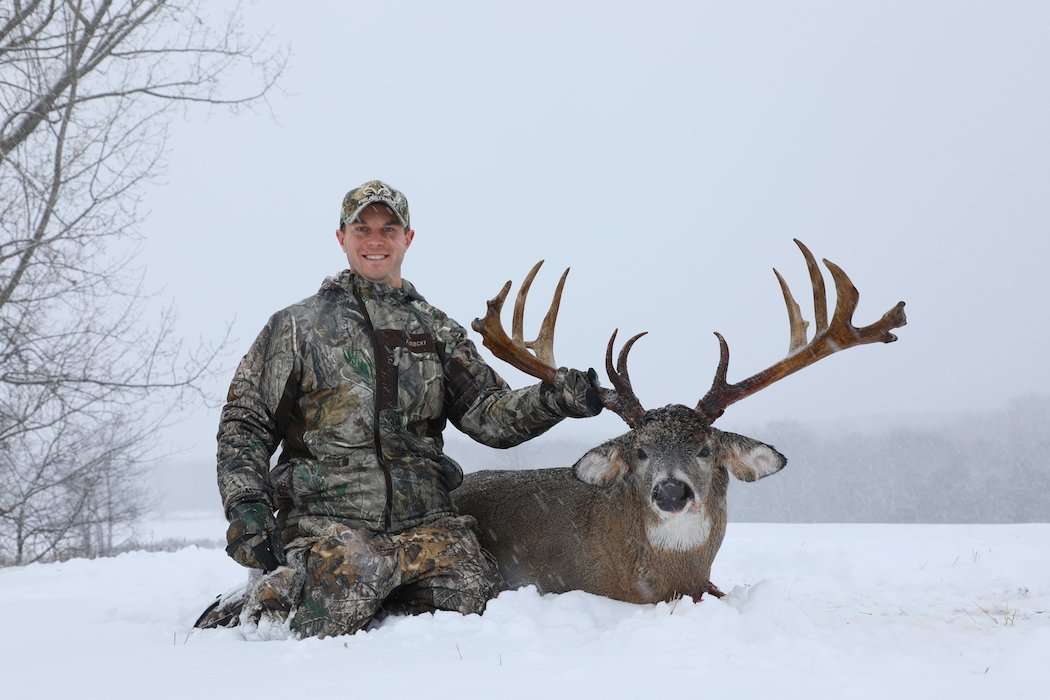 Canadian whitetails. When you think of those two words in the same sentence, the mind drifts to vast forests, rolling fields of agriculture and absolute pure wilderness. The two accompanying provinces that generally come to mind are Alberta and Saskatchewan — not Ontario. The truth? Ontario has some giant whitetails. And some giant-whitetail killers.
Kevin Beasley is one of those and is the youngest of three brothers — Kevin, Keith and Paul. Like his siblings, he started hunting at an early age and really took to it. Naturally, they have Canada's largest hunting show called Canada in the Rough. And that journey led him to a buck named 64 that proved just how incredible Ontario deer hunting is.
The story of this deer all started in 2017 when the Beasley's received a trail camera photo of a really nice whitetail—a 4½-year-old 6x4 with a ton of promise. The band of Beasley brothers didn't put a tag on the buck that season. But things were destined to change in 2018.
November 15, 2018, brought a massive wave of snowfall to the region. Needless to say, things were supercharged, and the stage was set for pursuing 64.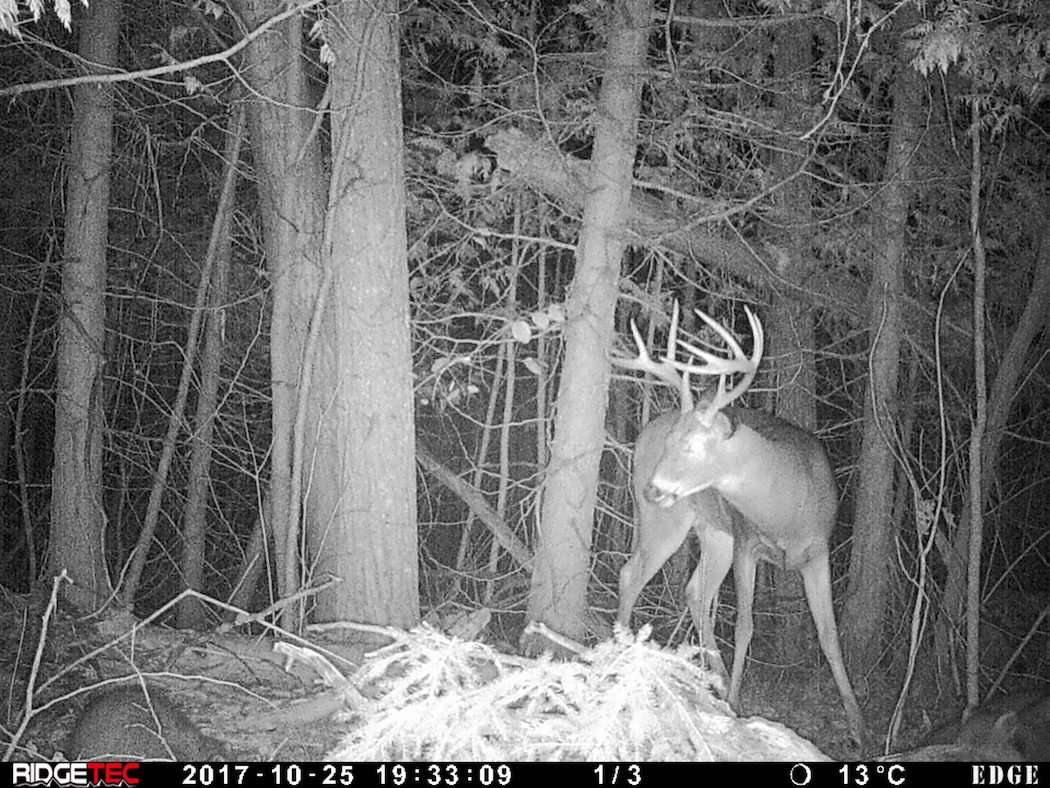 The landscape blanketed with a fresh sheet of snow, and overcast skies still spitting light flurries, Kevin headed afield on what would become one of the biggest days of his life. Choosing a good entry route that wouldn't spook deer, he eased toward an old, overgrown golden rod field he thought might produce. Big timber bordered the eastern and southern borders. Looking westward, Beasley scanned the edges of a large swamp for movement as he eased along. He even glassed the far side of the golden rod field where another brushy patch of land laid. No deer. He continued easing toward his treestand.
But he never made it there. He soon spotted a big deer chasing a doe across the opening. Needless to say, things got sporty in a hurry. Beasley scrambled to get into position to make a shot.
The buck was spotted as I entered the field, Beasley said. He chased a doe 50 yards and that gave us the opportunity to get positioned for a shot.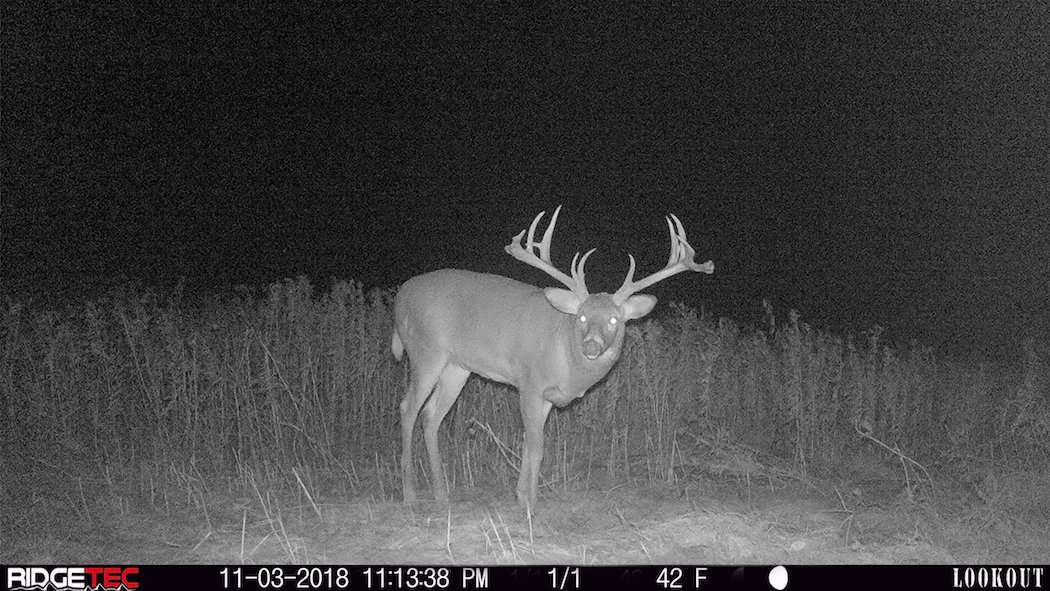 After a quick discussion with his father, he got the gun on the buck as quickly as he could and waited for his shot. He didn't have to wait long. The buck presented a nice shot opportunity and Beasley slowly pulled the trigger — sending a round downrange. The buck immediately piled up.
I don't know if I will ever shoot one bigger, Beasley said. I was very blessed to be able to harvest him.
It's clear this is a very important deer for him and his family. His father, Ken, was with him during the hunt.
This deer is a very special deer, Beasley said. We had known him the year before and saw the great potential in him. So, we were excited to see what he might do with another year. When he showed back up on our camera, his jump in antler growth was probably close to or more than 30 inches. He was the biggest deer we have ever had on trail camera and after all the hours my brothers and I put in on him, finally pulling the trigger was pretty special.
It was also interesting because there were other hunters who bordered the property on every side. This property wasn't some overly manicured property. This was your typical real-life deer hunting scenario.
There were hunters on every border of the property, Beasley said. Every day, we would hear gun shots around us and we would go home and constantly check our trail camera to make sure he lived. And each night, he would be there. We were very grateful we were able to put our tag on him.
This massive deer ended up being aged at 5 ½ years old. The buck scored 198 6/8 inches (gross green score) and 186 2/8 inches (net score). All said, this is a truly incredible Ontario buck with loads of character and a meaningful story to go with him.
Don't Miss: 20 Deer Hunting Lies Your Granddaddy Told You
Are you a deer hunter wanting to learn how to accomplish your goals? Check out our stories, videos and hard-hitting how-to's on deer hunting.