On November 30, Aleah Wozniak settled her pin on a big buck named Meanie
Rack Report Details
Buck:
150 inches (green gross score)
Time of Year:
November 30, 2019
Place:
East-Central Ohio
Weapon:
Hoyt RX-3 Bowhunting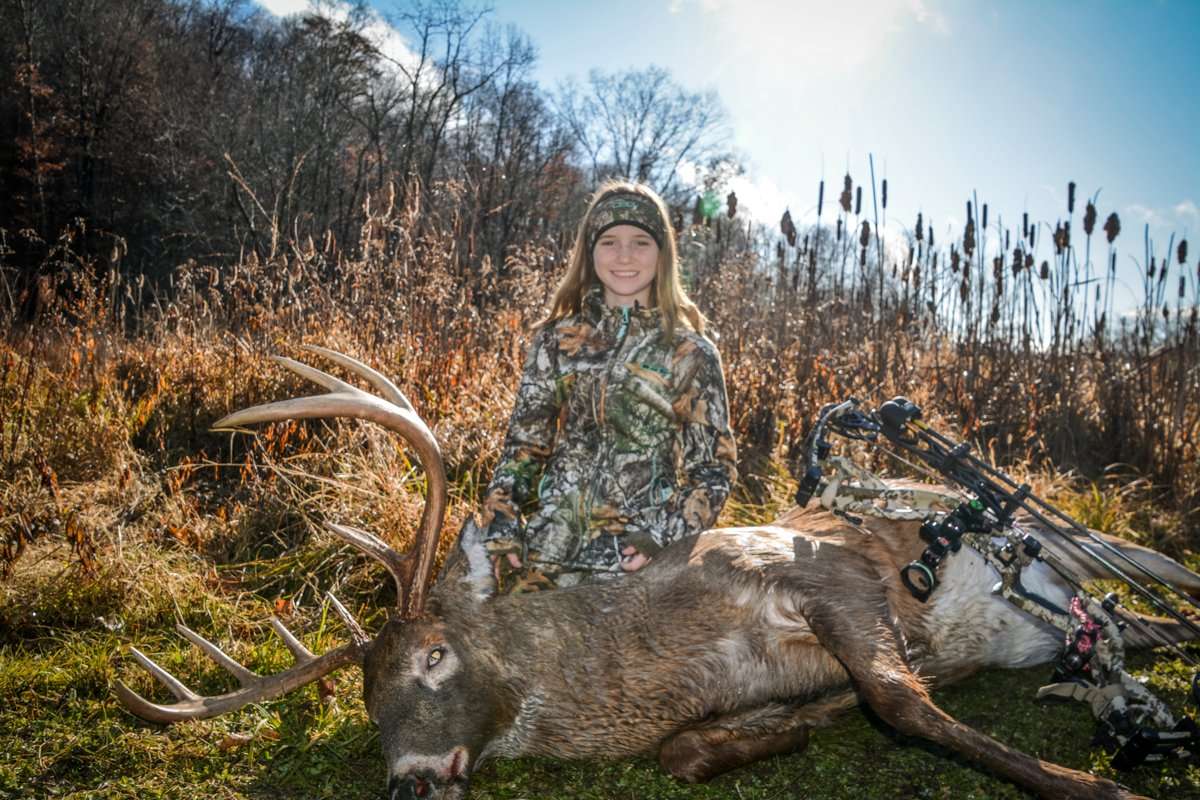 Aleah Wozniak is an energetic, goal-oriented 11-year-old from Ohio. She plays basketball and cheerleads, but she's a hunter at heart.
Hunting is my passion. It's who I am, Aleah says. I love the time I get to spend in the woods with my dad, not just during hunting season, but all year, preparing and scouting and helping take care of the land.
Deer hunting has always meant a lot to her father David, too, but even more so since Aleah has taken to it. He introduced her to hunting, but that she developed the passion and dedication all on her own. They've been hunting together since she was three, and she shot her first deer - a big doe - when she was six.
She used a crossbow the first three years, then switched to a Hoyt compound when she was 9 years old, David says. In her five years of hunting here at home in Ohio, she's killed bucks ranging from 145 to 168 inches. I'm proud of her for the dedication and patience she has, year after year, to target one specific buck and then hunt that buck exclusively.
Two years ago, the Wozniaks first saw the big buck they came to call Meanie.
He looked 3½ in 2017, Aleah says. We have a ton of trail camera pics of him and several encounters with him the past three seasons. We found one of his sheds two years ago. He was a true bully buck. In 2017, during the rut, we watched him ram a small 4-pointer in the side and knock him right off his feet.
But Meanie was smart and lived on a part of their property that's very difficult to hunt. The terrain causes swirling winds, which funnel scent straight into the main bedding area. There were times that Aleah and David would walk to their stand, only to back out after realizing the wind was bad.
Even on good wind days, we've found the thermals, wind speed and wind directions can combine to ruin a hunt more often than in other spots we hunt, David says.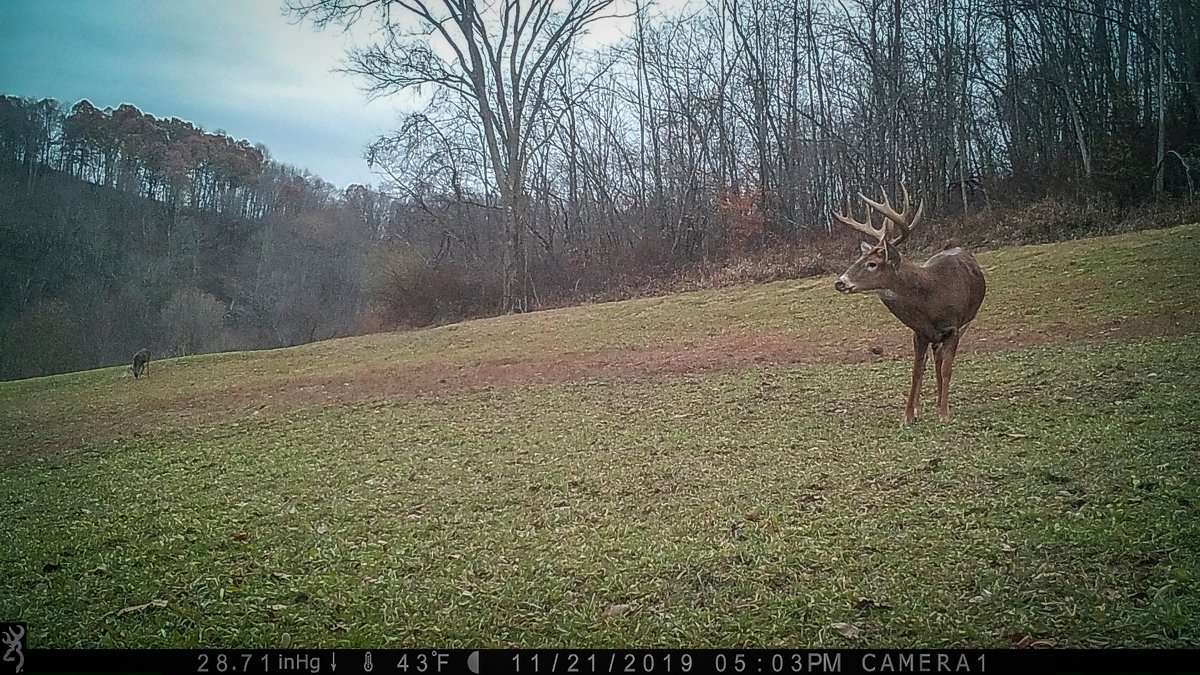 But on Nov. 30 last season, the wind permitted the Wozniaks to move in on Meanie. Their destination was a steep hillside bench with a food plot containing clover, oat and winter wheat. Deer notoriously bed in the thick cover close to the plot, so the hunters eased along their entry route to avoid bumping anything.
Luckily, they made it to the treestand without blowing out any deer. They settled in and waited, but it was a slow day despite the cool conditions. As darkness approached, temperatures dropped and so did their hopes of killing the buck. Deer weren't moving.
My dad and I were really surprised, Aleah says. We had been seeing as many as 15 does, fawns and younger bucks in this plot almost every time we hunted there.
Then Aleah heard something. Heavy hooves crunched through the leaves in the bedding area above the plot. A deer walked down the hill to stand at the edge of the plot.
Meanie walked straight toward us and then turned broadside, Aleah says. He was right behind a scrape tree we had put in, so it prevented me from getting a clear shot. He eventually fed to our left.
That was her cue. She drew her bow, settled the pin, and took the 32-yard, slightly quartering-away shot. The arrow center-punched the vitals. The buck ran a few yards and tipped over.
I can still remember hearing the excitement in her voice after she made the shot and knew it was true, David says. Even with the success she's been blessed to have the past five years, she still gets as excited as if it were her first deer.
David texted and called everyone to tell them the good news.
My family and close friends were really excited for me, Aleah says. A few people had seen trail camera pics of Meanie. They all said he looked even bigger in person.
I have replayed the events of that evening's hunt a hundred times in my head, David says. To see her passion and love for hunting and the outdoor lifestyle makes me even more proud. She has so much respect for these animals.
This buck taped 150 inches, but that wasn't the most important part. It was the memory shared with her father, the venison for the table, and the fact that young hunters like Aleah are carrying on our hunting heritage.
This deer means a lot to me, Aleah says. This hunt was really exciting. We had so much history with him.
Don't Miss: Ashley Noe's Flyer 8 Buck
Check out more stories, videos and educational how-to's on deer hunting.
Watch all the latest video episodes