An Arizona youth hunter finds success near the Santa Rita Mountains
Rack Report Details
Buck:
57 inches
Time of Year:
October 11, 2019
Place:
Pima County, Arizona
Weapon:
Savage Arms 110E .243 Rifle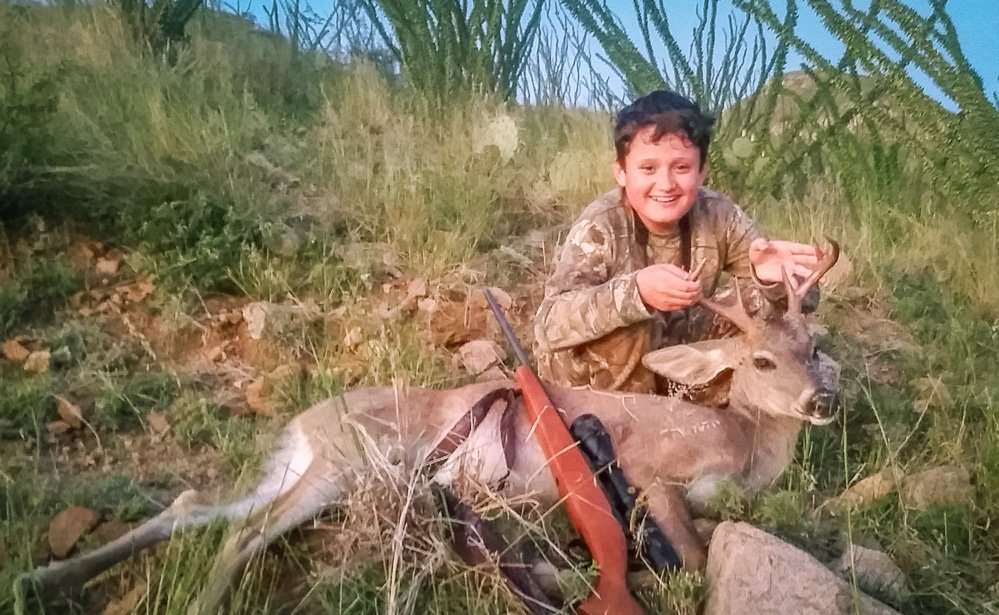 There's nothing quite like a first deer. For 13-year-old Zachary Brown, and his father, Nathan, that memory was cemented on a hot day last fall with a solid Coues whitetail buck.
Arizona residents Nathan and Zachary enjoy being outside together, and they've always been fans of Realtree Outdoors. They proudly sport camo in the field, and just when they're out and about, too. It's a way of life for the Browns.
Nathan has deer hunted for the last 25 years, and he's tagged several mule deer. With such passion for the outdoors, he was ecstatic when Zachary drew a Coues deer tag for GMU 34A. It's a great unit for the ghostly little whitetails, and it took three draw cycles to get in. For Zachary, it would be his first-ever big game hunt. I was really excited about it, he says.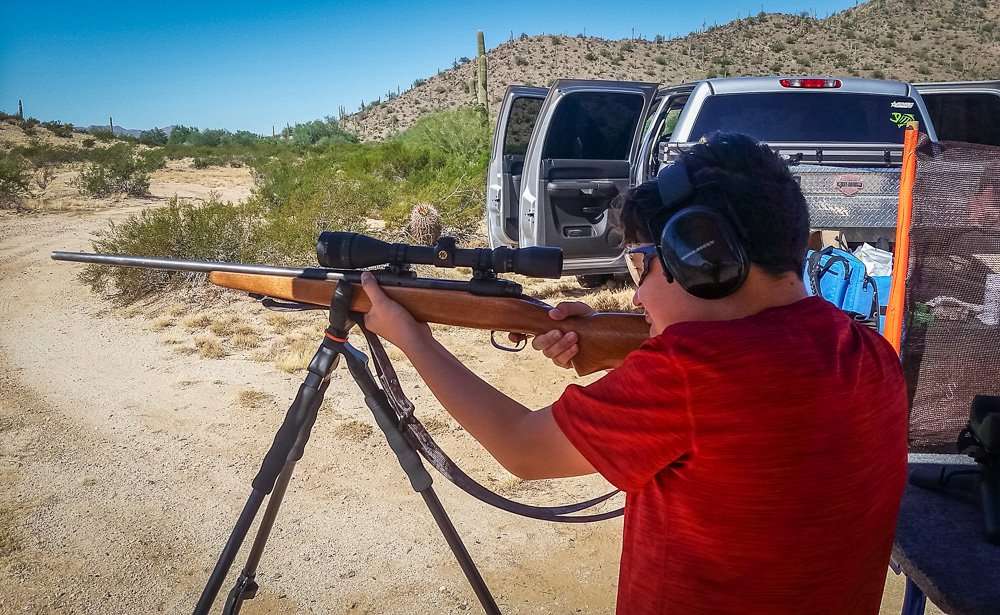 During the summer, they traveled three hours to their hunting spot, scouted the area and hung up several trail cameras. They were hunting close to where some family lived, and so between relatives and friends, they were able to glean some great local advice — as well as a good place to stay. They eagerly looked forward to returning in the fall.
I have been in the area many times before, and have helped my relatives with ranch chores when I have visited, Zachary says. We would see does almost every day we were visiting.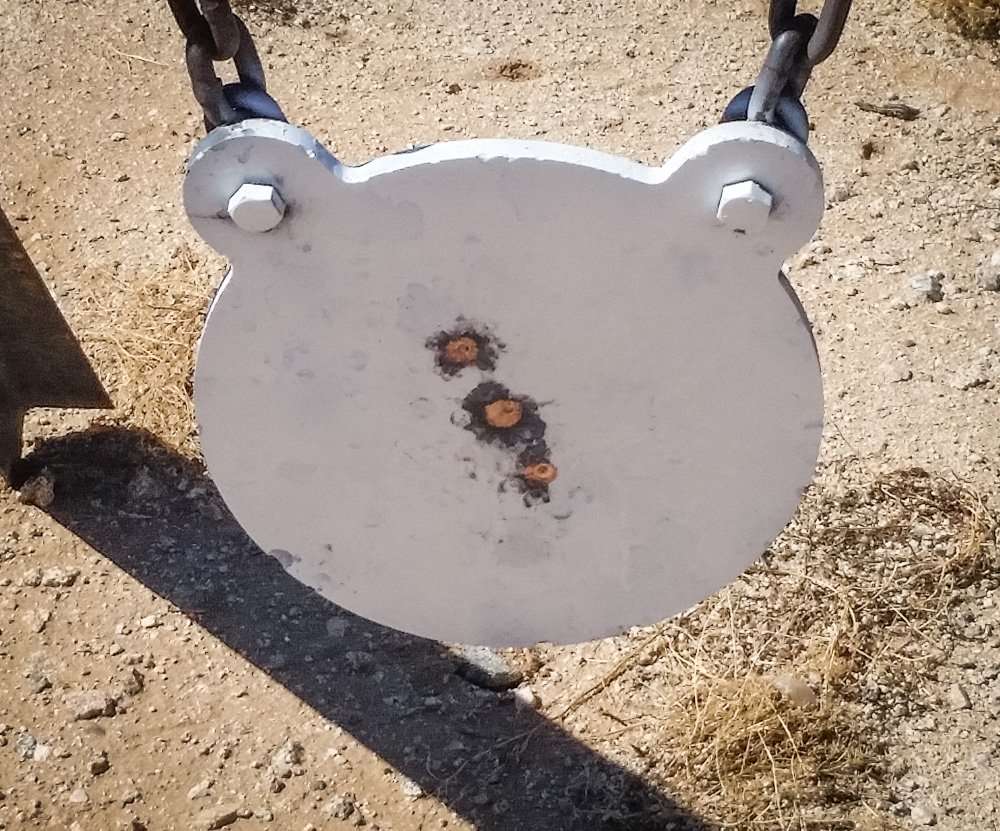 Fast forward to October 11. It was a cool morning, around 50 degrees, in the foothills of the Santa Rita Mountains. That changed quickly as the sun rose. The terrain there is very mountainous. The area was dry, with an abundance of desert flora such as sage, ocotillo, barrel and prickly pear cacti, Nathan says.
They used a ground blind as home base, so to speak, and hunted outward from there. With the warm temperatures, we knew the deer would have to come into water at least once a day, and we devised a strategy to set up in a remote area and wait above an active tank, Nathan says. We kept downwind and minimized movement as we glassed the surrounding mountains. We got off the road system in the unit and set up about a mile from the rest of the hunting pressure.
The Browns were enjoying the view and glassing for deer. A deep wash stretched out about 100 feet below them. In the middle of it was the water tank they were hoping would attract a thirsty buck. On the other side of the ravine was a mountain wall with several draws. A network of ridges and valleys were to the right, left and behind them.
We saw lots of cactus and bushes, Zachary says. You could smell a dead-brush smell during the day. I could also smell cow poop, and could hear the cows mooing in the distance. Later in the day, when the wind came, you could hear it rattling the bushes.
Early on, they saw doves flying, crows flapping and hawks circling. The occasional cow moved through the area. Eventually, a parade of 15 does took their turns at the water tank.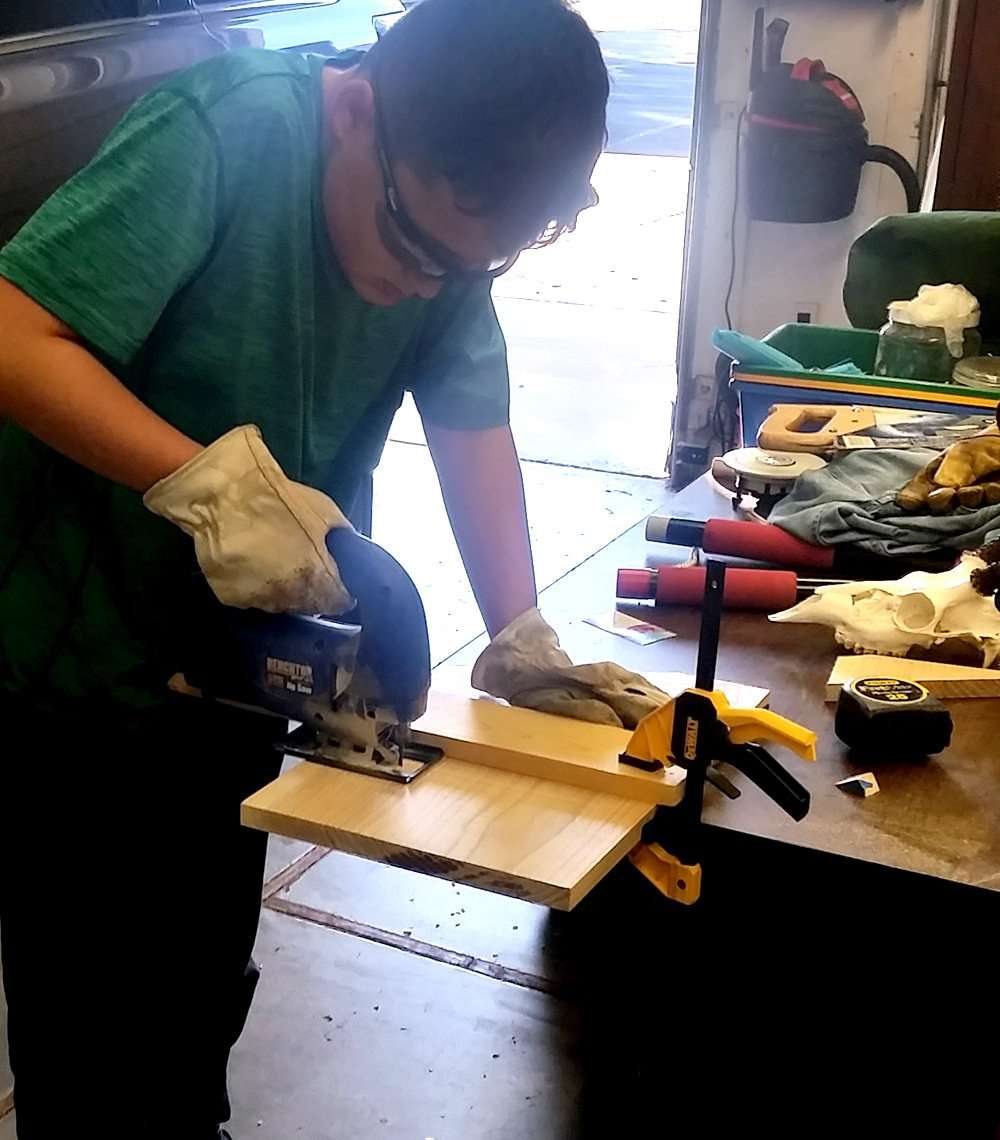 A couple hours later, a small ground squirrel ran right up to the duo, spotted them, and quickly dashed away. Soon after, a coyote trotted to the watering hole and departed just as fast.
The afternoon sun burned on, and another big group of does eventually rose from their beds on the mountainside across the drainage. They approached the watering hole, and two bucks descended the slope behind them.
We glassed them at about 600 yards, so we had plenty of time to set up and prepare for a potential shot, Nathan says. We snuck into our blind, set up the shooting bipod and continued watching the animals.
Zachary picked which of the two bucks he wanted and stayed focused on it. He walked about 100 yards down toward the water and stopped for a minute, he says. He looked around and then continued to walk down the hill. He stopped a second time, and that is when I fired.
The buck stumbled at the shot, stopped and rolled down the hill. It continued rolling out of sight, and they weren't sure where the deer ended up. It took us about 10 minutes of looking to find the buck, Zachary says. I found him and called my dad over.
It was a great Coues deer, and an incredible hunt the young hunter won't ever forget. I was ecstatic with my son's success, Nathan says. He had talked about this hunt for three months, right after he found out he had drawn a tag. Outwardly, I had played down expectations, but deep down, I was working my rear off to get him an opportunity at a buck. To have him successfully harvest the deer with a spectacular shot, and to witness the excitement several feet away was such a joyous moment.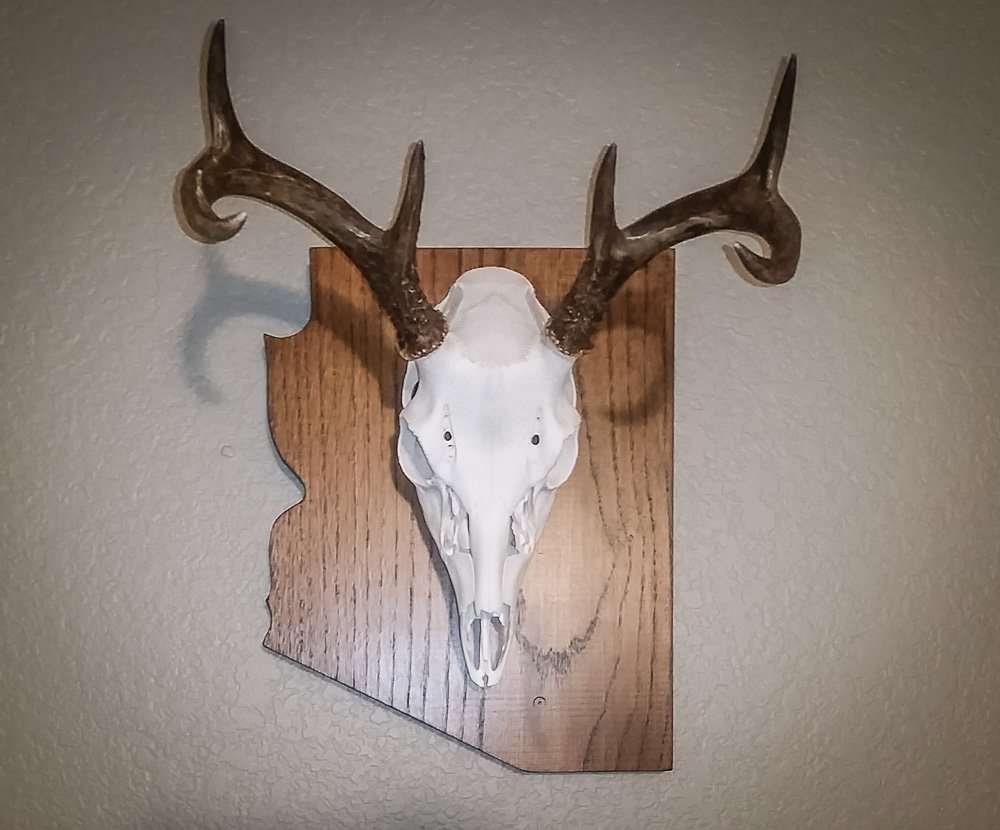 Together they recovered the deer, processed it, and had a taxidermist make it into a European mount. Nathan and Zachary created an oak plaque in the shape of Arizona, placed a burn mark for the location of the hunt, attached the skull, and hung it up so they could admire it for years to come.
Nathan describes it as the best hunt of his life, and Zachary says the same. The end result was such an exciting time, the young hunter says. I am finally able to share my own successful hunting story with friends, relatives and other hunters that we know. I love talking about hunting with other people and learning new tricks to try out in the field. It is a lot of fun scouting and being in deer camp. I want to continue deer hunting, and hopefully I draw another tag later this year.
Watch all the latest video episodes