This Duck Commander turned Buck Commander might be best known as a duck man, but he's a deer hunter at heart
Rack Report Details
Buck:
174 inches
Time of Year:
Nov. 21, 2021
Place:
Arkansas
Weapon:
Rifle Rifle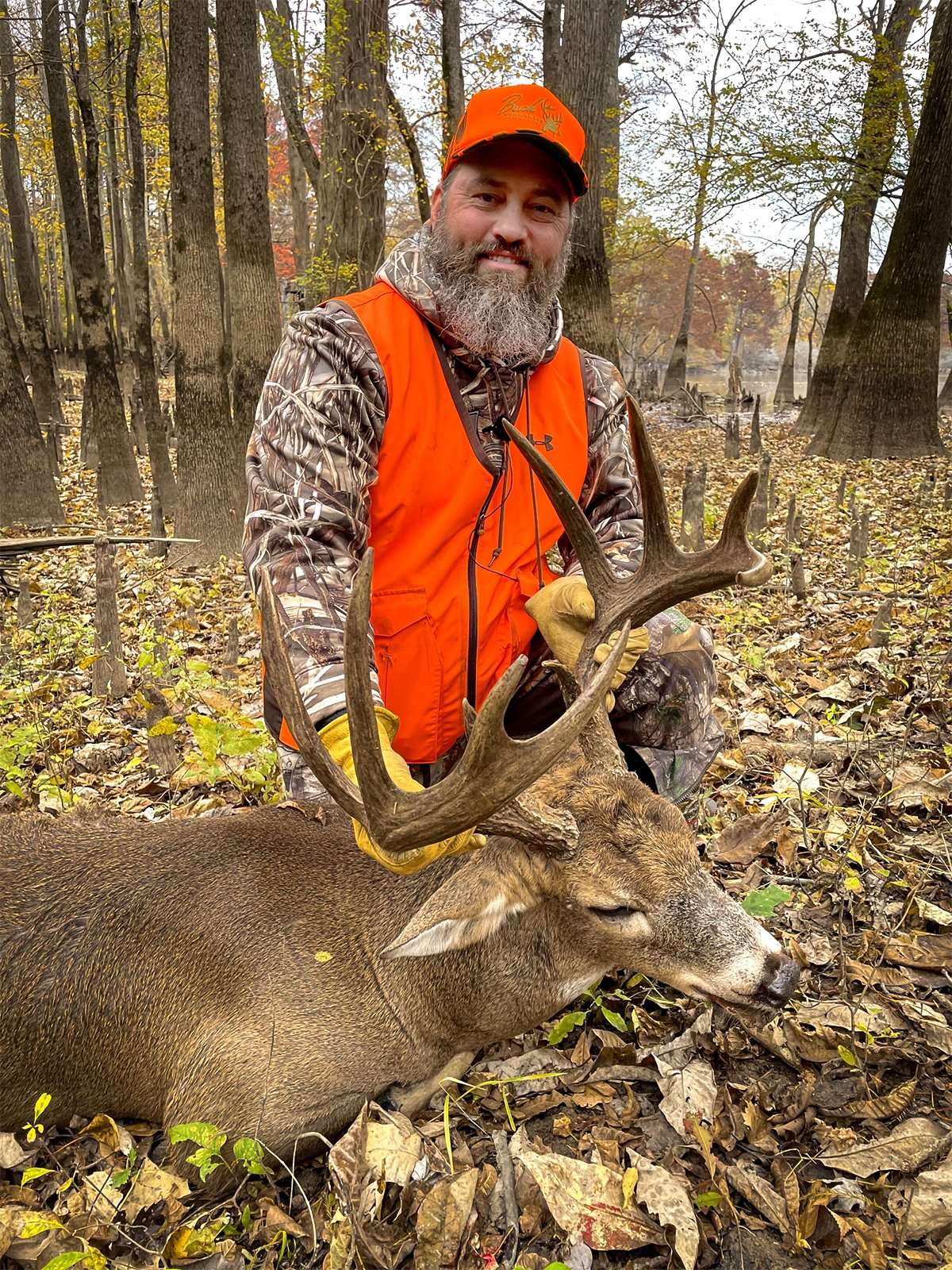 Willie Robertson is most famous for Duck Dynasty and Duck Commander. He and his family are good at growing beards and smacking ducks. But a few of them are good at killing big bucks, too, especially Willie, who spends much of his time working with the Buck Commander deer hunting show.
It did not start out that way, though. We didn't deer hunt a whole lot growing up, Robertson said. It was always ducks.
Phil would set the kids up on a tree root, hand them a shotgun with a slug in it, and say, If you see a deer, shoot it.
Needless to say, we never had any success, Robertson said.
Eventually, even though he didn't deer hunt, Robertson and company decided to start up the Buck Commander and Strut Commander brands alongside Duck Commander. But one season, Buck Commander producer, Jordan Summit, said they needed more footage, and that Robertson should hunt. All these years later, he's glad he did.
I saw an opportunity to start Buck Commander and really fell in love with the process. When I started, my plan was just to run the business, Robertson said. I didn't really see myself doing it on camera or anything.
That changed, though. And now, ironically, while most people know Robertson as a duck hunter, it isn't his favorite outdoor pursuit. He might be a duck man, but he identifies more as a deer hunter, especially now.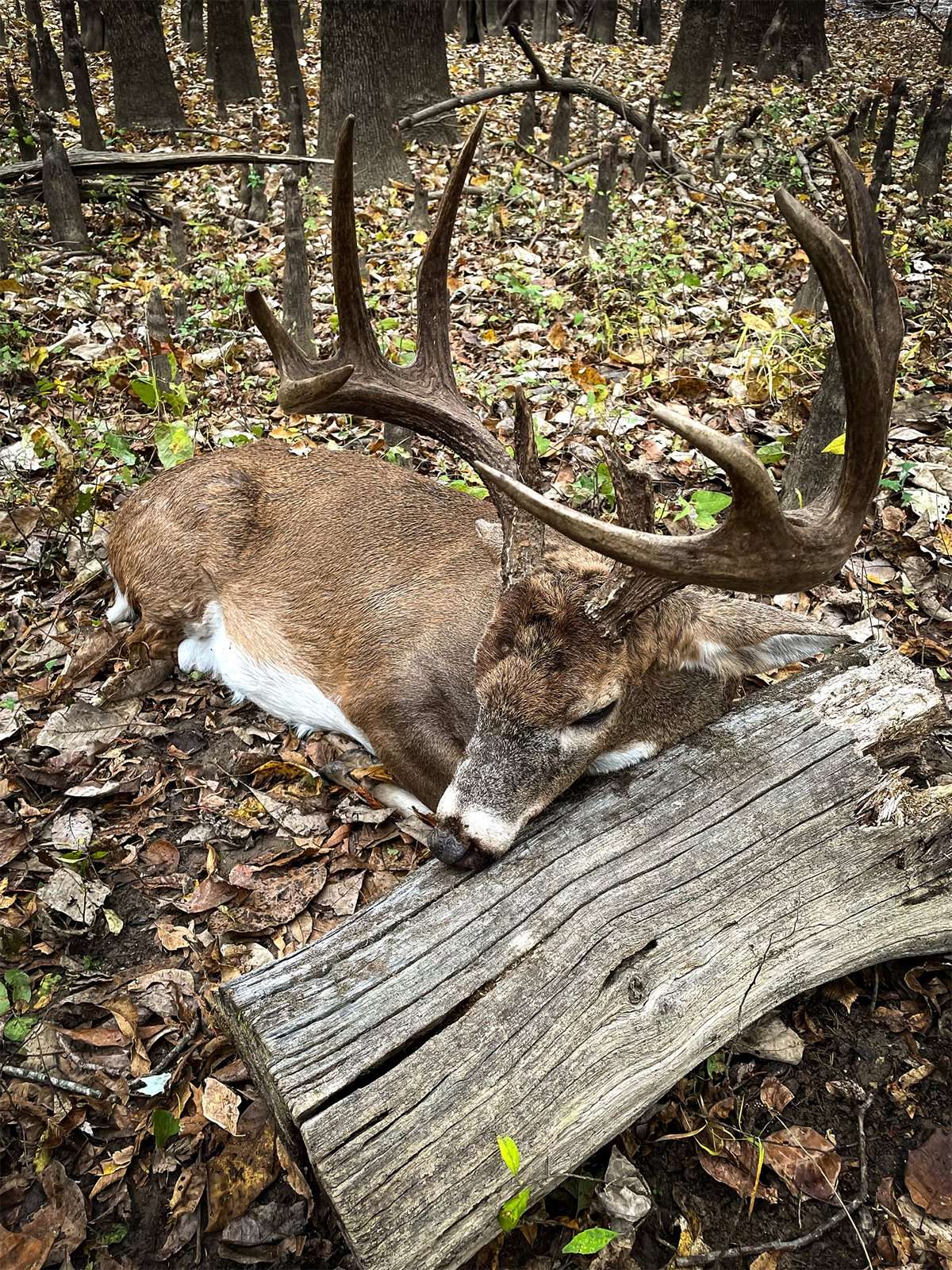 I actually love deer hunting better, Robertson said. Different weapons. Different skill sets. But 25 mallards dropping down in timber is one of the best things one can experience.
Even Uncle Si enjoys hunting whitetails. Robertson says his fun uncle likely deer hunts the most out of the remaining family members.
He loves watching deer, Robertson said. Good thing for the deer is, when he is hunting, they got a good shot to see tomorrow.
This season, Willie had some good hunts, but one stood out. In mid-November, he went to hunt with a friend in Arkansas. That individual (who wishes to remain unnamed) has hunted the area for about 15 years and knows it well.
With numerous bucks on the target list, Robertson couldn't help but feel a little giddy going into the hunt. One was a 6 ½- to 7 ½-year-old deer that had haunted dreams for several seasons. His friend and others had tried to kill the big whitetail for years but never got it done. So, Robertson obliged, and it took him only a few hours to do what his friend had attempted for years.
Nov. 21 was the first day of their hunt, and it was unseasonably warm and humid — not your typical Booner-killing weather. Still, the rut has no rules, and everything goes in the way of deer movement.
Robertson, with his friend and cameraman, Jordan Summit, decided to hunt a swampy patch of hardwoods in a small cypress bottom. Their treestand location was right between that and a big oxbow lake, which helped funnel deer in that direction. A big CRP field sprawled out nearby, too. They settled in before daylight and waited for the action to start.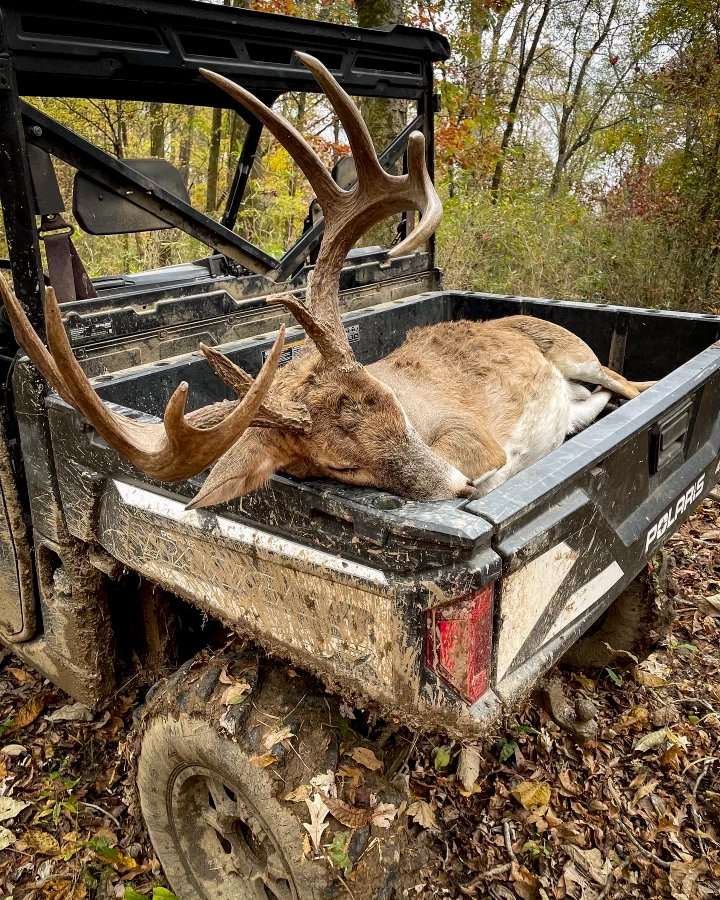 They had high hopes of seeing good movement, and maybe even their massive target buck. It frequented that area and even exhibited a slight pattern: It occasionally passed through around 9 a.m.
Right after sunup, a doe walked into view, but the wind switched, leaving the doe downwind. It kept blowing, stomping, and carrying on like old, smart does generally do. She'd come in, then leave, come back in, and leave, Summit said. Eventually, she blew and left. I didn't think we'd see another deer.
They kicked around the idea of climbing down and heading back to camp. Robertson eventually said they'd leave at 8 o'clock sharp. Good thing they were indecisive and decided to wait just a little bit longer.
About 10 minutes later, at 7:59 a.m., the giant buck appeared on the trail right where the doe had been. Everything happened quickly. With his rifle in hand, knowing the buck was downwind, Robertson hastily found the deer in his scope, settled the crosshairs on the buck's near-side shoulder, and pulled the trigger. The 50-yard, slightly-quartering-to shot smacked the buck square in the vitals. It went just 20 yards and died.
Even though this hunt lasted only a few hours, Robertson had put in his time. He had hunted there for years but never really connected on the caliber of deer the area is known for. Something always seemed to happen, he said. When I showed up, something always went haywire.
Not this time, though. And he decided to prolong the fun as long as possible. He and Summit played a practical joke on the property owner.
We texted [that] we shot, Robertson said. We led him to believe it was a deer that he did not want taken, because it was young, and the shot was iffy. I moved a leaf with a spot of blood way off from the stand.

The landowner pulled up, took one look at the speck of blood, and said, This doesn't look good.
Robertson let the joke play out for a few minutes and then led him toward the downed buck. We had him sitting up real nice, Robertson said. He went crazy and knew exactly which deer it was and realized he had been goofed.
They shared a few laughs, smacked a few backs, and reflected on the hunt. Then, they loaded up the deer and went back to camp. Everyone was in awe of the 174-inch buck and full of questions, like, Where did you get that?
To which I said, 'I can't remember,' joked Robertson.
For real, all my buddies were really stoked, except for some who were after the same deer, he jabbed.
While deer season might be nearing its end, Robertson is already looking forward to the next one. I am always sad when it ends and look forward to archery come the fall, he said. I love watching the sun come up or go down. I love watching deer, and all the quirky things they do. And it's my family's favorite meals that I prepare. It's a way of life. Never boring.
If he could leave everyone with one thing, it'd be to share the outdoors with others. He and the Buck Commander crew are working hard to share that way of life with others, too.
We started a hunting camp for kids — Sportsman's Camp in Calhoun, Louisiana — where we can teach the next generation our passion, Robertson said. It's a fun camp that involves kids ages 12 to 18.
So, while shooting big bucks is fun, it's things like this camp, and others like it, that matter most. Sometimes, letting someone else shoot the big one is much more rewarding than doing so yourself.
(Don't Miss: Mainframe 8-Pointer Breaches the Coveted 170-Inch Mark)
Watch all the latest video episodes