Rack Report Details
Buck:
171 3/8
Time of Year:
September 5, 2022
Place:
Edmonson County, KY
Weapon:
Bowtech Solution
Kyle Culbreth had a problem. Sure, he had a great buck showing up on his family farm on a regular schedule, but he didn't know how he was going to get a shot at him. Culbreth had been watching the buck for more than a year. The previous season, he estimated the buck would go 140, but he knew the deer was young — likely 3.5 years old — and wanted to give him a year to grow. The farm the buck was using wasn't huge — maybe 40 acres — and Culbreth knew if he pressured the deer that year it would probably leave the area and likely get taken by another hunter. To be safe, Culbreth didn't hunt the farm that year.
Fast forward to this summer. Culbreth slipped in and hung a few trail cams on the land. The buck was there, and he had put on at least 30 inches of antler. As summer progressed, the buck stayed on a regular pattern, disappearing occasionally for a few days at a time but coming through most mornings just after daylight.
I don't think I got a single evening photo of the buck all summer," Culbreth said. "I knew he was feeding on another farm and just using my spot on his way back to his bedding area. Since he was coming in some mornings way before daylight, I knew getting to the stand and not spooking him was going to be a problem."
(Don't Miss: 2022 Southeast Deer Hunting Forecast)
With the season approaching, Culbreth racked his brain to figure out a way to hunt the buck. He came up with a plan. About a week before opening day, he purchased a box blind and put it on an elevated platform in range of the buck's favorite travel route.
I was worried that he wouldn't like the new blind and would leave, but the very next morning after putting it up, there he was, right on schedule, he said.

Culbreth's plan was simple: get to the box blind the evening before, sleep there overnight and be in position the next morning. Friday evening, he headed out to put his plan into gear for opening morning.
I didn't sleep much, but I knew if it worked it would be worth it, he said.
Saturday morning came and went without the buck showing up. Sunday morning arrived with more of the same — little sleep and no buck. With the Monday holiday, Culbreth again headed to his blind on Sunday night.
I wasn't sleeping much, so I didn't need an alarm, Culbreth said.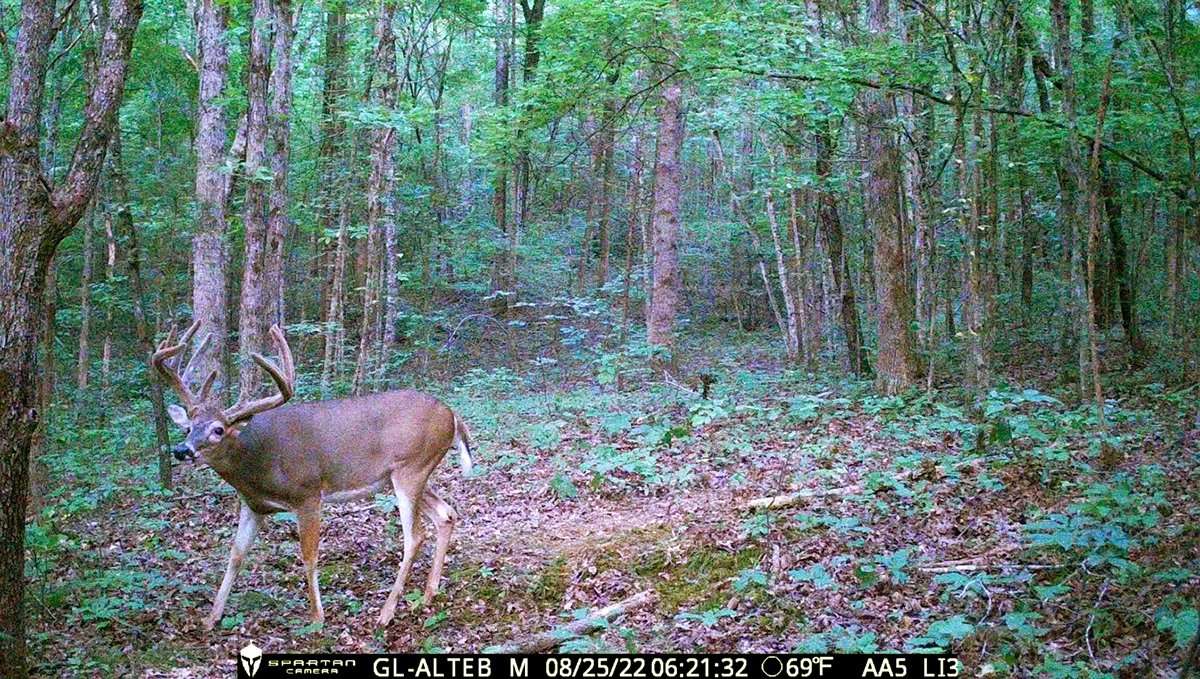 As the first hint of daylight appeared, well before legal shooting light, Culbreth slightly lifted the window cover to take a look around. He could barely make out a buck just yards away.
I was pretty sure it was him, and I was afraid he would pass through before legal light since he was there that early," he said. "I just slowly lowered the window screen back down and sat tight. I was afraid to even look out for fear of spooking him."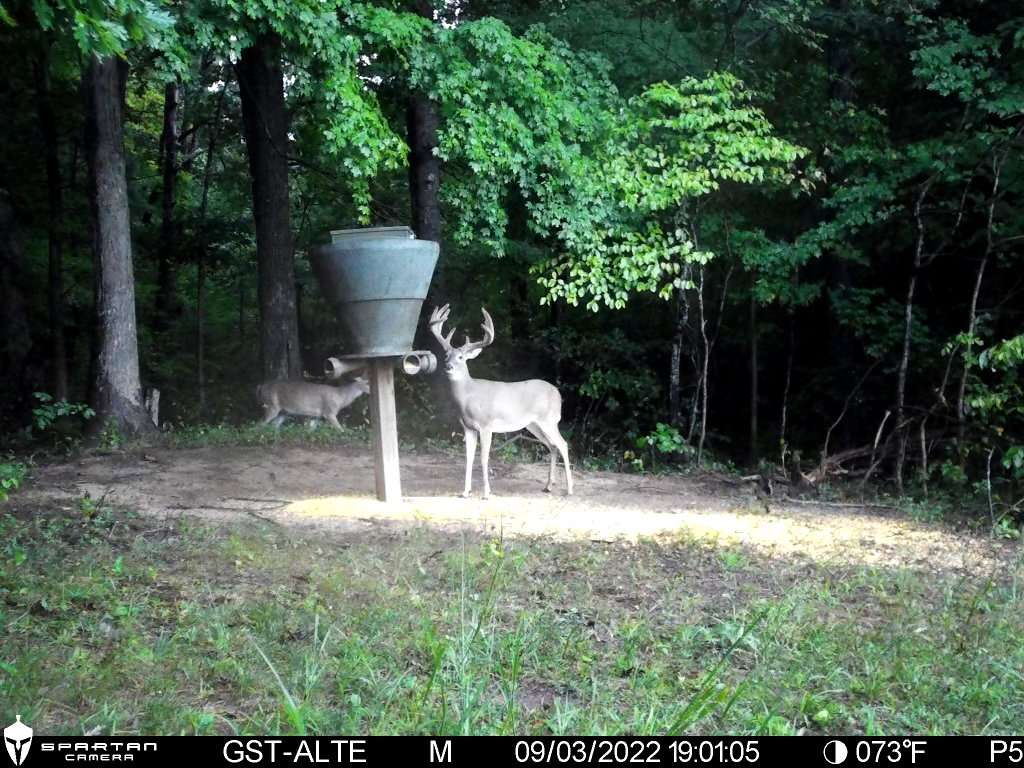 After what seemed like an eternity, shooting light arrived. Culbreth eased up his window cover and was surprised to see the buck still in range as it browsed on nearby vegetation.
I watched the deer for probably a minute before I was able to draw and shoot," he said. "He was only 22 yards away and quartering perfect. I didn't have lighted nocks, so I couldn't see the arrow in the early-morning light, but the shot sounded good, and he reacted like he was hit hard."
(Don't Miss: Lessons Learned from 15 Freaky 200-Inch Bucks)
The buck bolted out of sight, and Culbreth sat back, a little surprised that his plan had worked. He called a few hunting buddies to let them know what had happened and to give the buck some time. When help arrived, they started to trail the buck.
For the first 10 yards, there wasn't any blood at all," he said. "After that, it looked like you had poured it out of a bucket."
The trail was easy. The buck had only gone 70 yards.
I've been hunting this property for a long time, and it felt great to take a buck of this size off this farm, Culbreth said.
Culbreth's buck featured a 6-by-5 main frame with great mass and tine length. The G4s measured more than 8 and 9 inches. The green score total on the velvet buck was 171 ⅜.
Watch all the latest video episodes