Corbin Buchanon and his father, Chris, got permission to hunt a farm and were rewarded with a 15-yard opportunity at a big Kentucky whitetail
Rack Report Details
Buck:
152 1/8 inches
Time of Year:
September 4, 2022
Place:
Warren County, Kentucky
Weapon:
Crossbow Bowhunting, Crossbow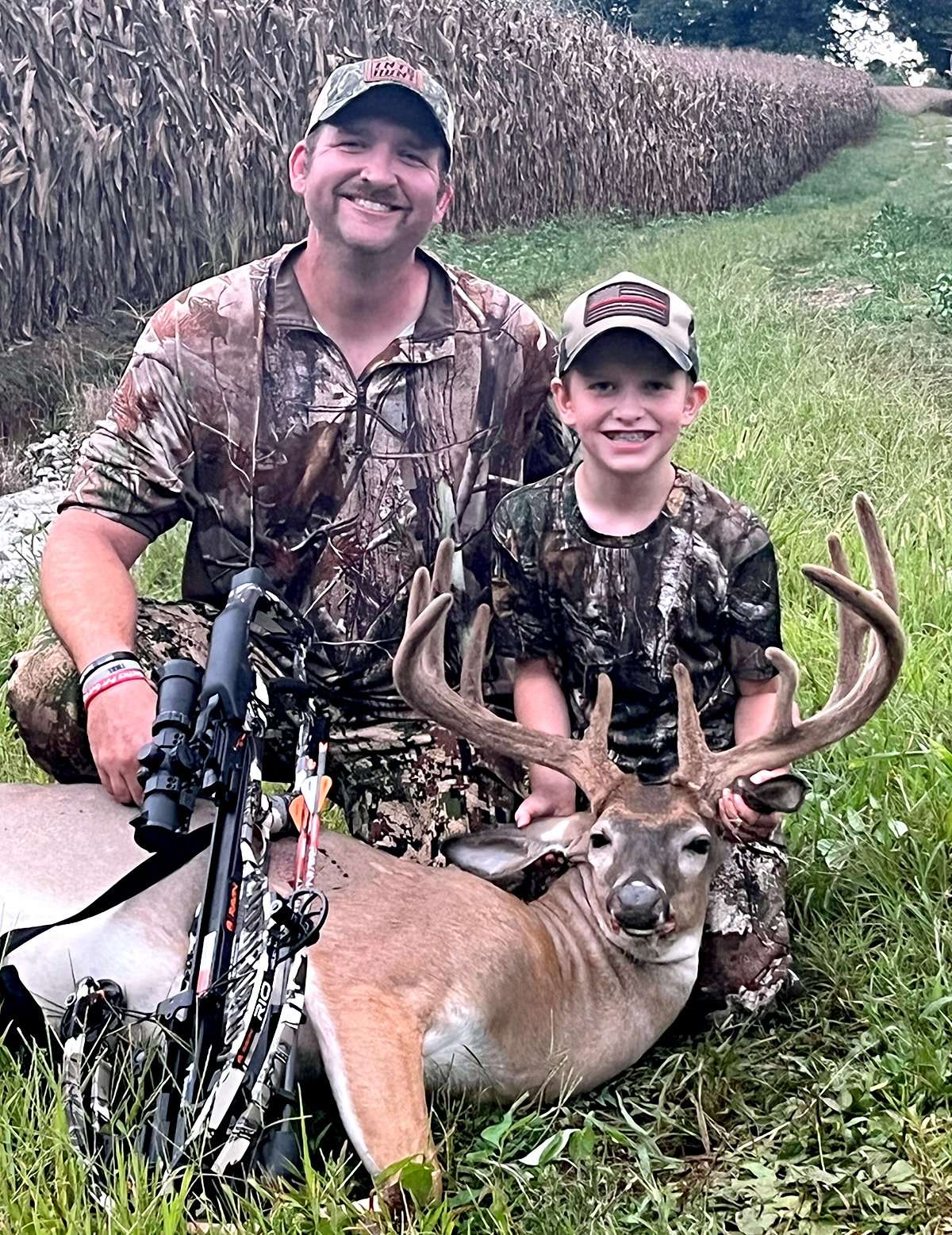 Corbin Buchanon is having success in the deer woods at a very young age that many adult hunters never find. This season, he arrowed a 4 ½-year-old buck that scored an incredible 152 1/8 inches. That's a toad just about anywhere you go.
I have been hunting since I was six, and I am now eight, he said. I killed my first deer, a doe, when I was six, also with a crossbow. Last year, September of 2021, I harvested my first buck.
Corbin hunts with his father, Chris, and they both made a great effort to cross paths with their target buck this year. I had numerous trail cam photos since mid-July, and two sightings on opening day, the day before he was harvested, Chris said.
They gained access to shed hunt the area last winter, and eventually got permission to hunt it, too. That paid off big time.
On September 4, they eased into position where they thought it was possible to encounter the deer. It was warm and muggy, but they gave it a shot anyway. With a light southwesterly wind and some rain on the way, they chose a ground blind located in a creek bottom tree line between two cornfields. The early afternoon produced nothing but rainfall. Not one critter stirred while it rained.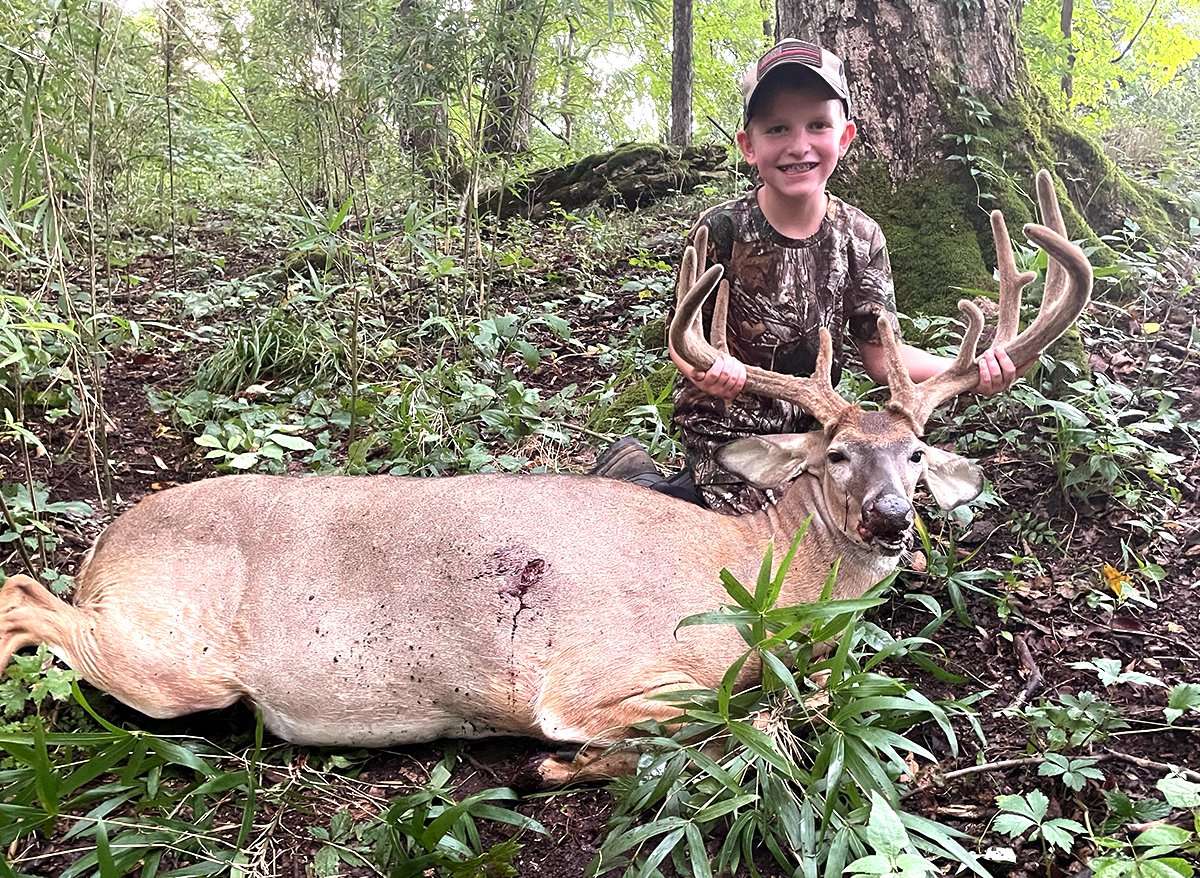 After it quit, a small lizard started scurrying around on top of the blind. That was the only entertainment for quite some time. Then, about two hours after the rain stopped, deer began moving. First, five does meandered through. Then, two small bucks. They milled around for a while before anything else happened.
Minutes later, a spike stepped out, followed by a big deer. I couldn't get a shot because he was behind some brush, Corbin said. He eventually ran the spike off down the hill toward the creek and they both went into the standing corn. Soon, we saw two other bucks. One of those was a target buck. They both went into the standing corn. Eventually, we saw the buck we were after, down in the bottom working his way back up to us.
Corbin watched the deer as it worked to within range. With the deer in position, he settled his sights on the vitals and took the 15-yard, slightly quartering-to shot opportunity. The buck bolted back up the hill toward his bedding area and tipped over.
What did you just do? Chris exclaimed. I'm so proud of you!
He is the biggest deer I might ever kill, Corbin said. My mom went crazy and was so surprised. My grandparents were proud. It was even more unique because he was still in velvet. He means a lot to me. He is such a big deer.
Deer hunting is important to me because they feed my family and taste good, Corbin concluded. I get to spend time with my dad doing something we both love. Even though the waiting for the target buck to come out can be tough, the result makes me happy.
(Don't Miss: Mother-to-Be Arrows 17-Point Buck)

Watch all the latest video episodes