A pre-rut hunt comes to fruition along a bed-to-feed travel route
Rack Report Details
Buck:
160 6/8 inches
Time of Year:
Oct. 26, 2022
Place:
Geneseo, Kansas
Weapon:
Mathews VXR Bowhunting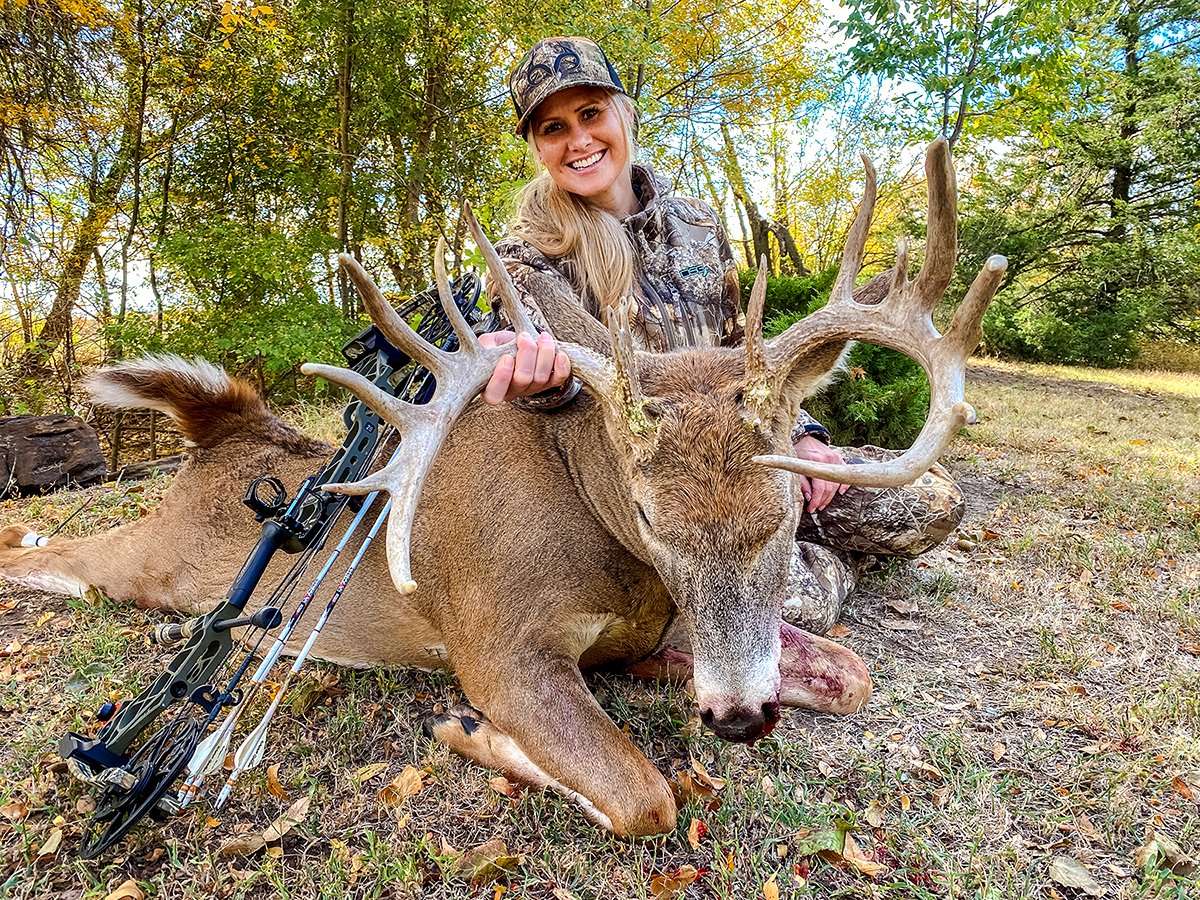 Realtree pro-staffer Rachelle Hedrick has bagged a lot of big bucks, and her 2022 Kansas season ended with another one in the back of the truck. Hunting with outfitter Konnor Hickle, of Phire Creek Outdoors, she got it done in grand style.
Hickle had patterned the buck before the hunt, and when Hedrick arrived, it was time to make something happen.
He didn't have much history with him, but he had several daylight photos from the past couple of weeks, she said.
Oct. 26, the second day of the hunt, brought highs in the 60s and lows in the 30s. Hunting flat ground with a lot of milo fields, Hedrick set up along a bed-to-feed travel route. Deer were pouring into view from every direction.
I saw so many deer, she said. From does to small bucks, to bucks in the 145-inch range. I had never seen so many deer in one sit.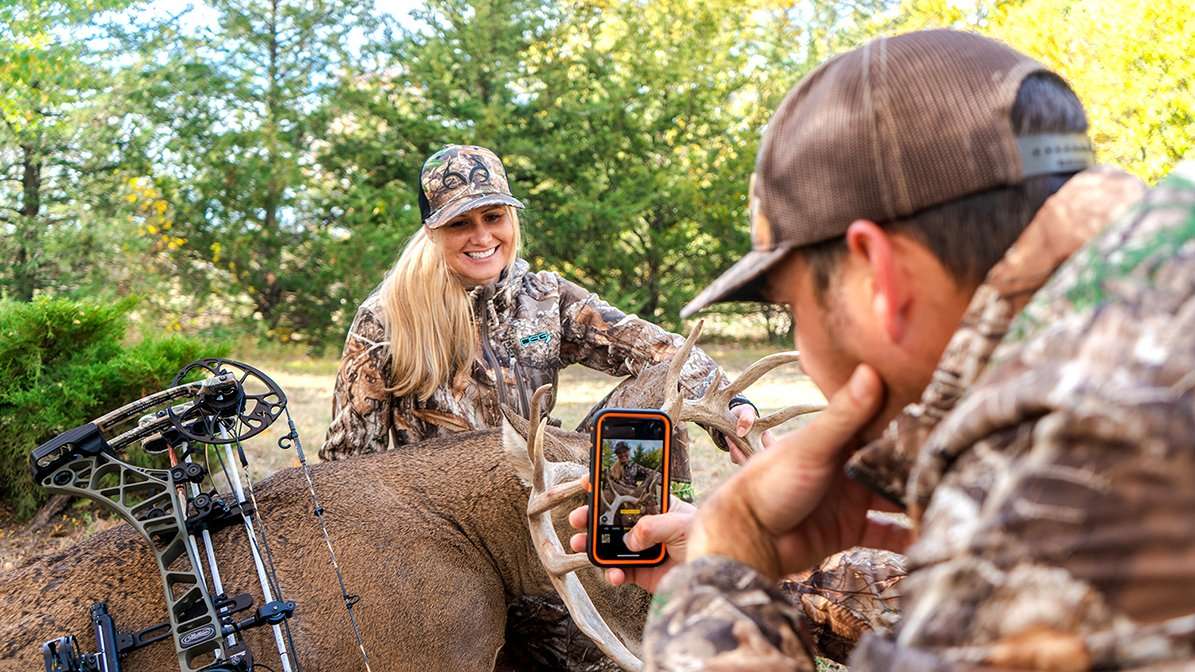 The afternoon continued, and eventually, the big deer appeared.
I heard him coming, hitting every branch on the way in, Hedrick said. The bucks in the field just froze and looked his direction. I grabbed my bow, knowing it was him, and was ready to draw.
The buck walked into the field, posturing at the other bucks. A few seconds later, it relaxed and started feeding. Then Hedrick drew back, settled the pin and took the 31-yard quartering-away shot. The arrow buried in the deer's opposite shoulder, and the buck took off. It ran about 60 yards and fell just inside cover.
With this deer mounted on our wall, my memories will flood back as a hunt that was so special to me, because we hunted with good friends, Hedrick said.
It also doesn't hurt that the 5 ½-year-old buck sported 15 points, scored 160 inches and weighed 275 pounds.
Deer hunting is a complete peaceful state of mind, Hedrick said. Even the organization of the elements and gear that go on my body and in my pack are second nature. I know what I need to do and how to complete the task. The confidence and immense love I have for this sport cannot be put into words. When I climb into a tree with my bow, the cares of the world disappear, and I sit and thank God for the moments of silence, and everything from the beautiful leaves in the trees to animals I get to watch in their natural habitat. Outside and high up is where I breathe with ease.
(Don't Miss: Iowa Bowhunter Arrows Old, Heavy-Beamed Monarch)

Watch all the latest video episodes