Hank Billings shot the giant Iowa whitetail at just 7 yards
Rack Report Details
Buck:
213
Time of Year:
November 4, 2022
Place:
Lee County, Iowa
Weapon:
Hoyt Ventum 33 bow Bowhunting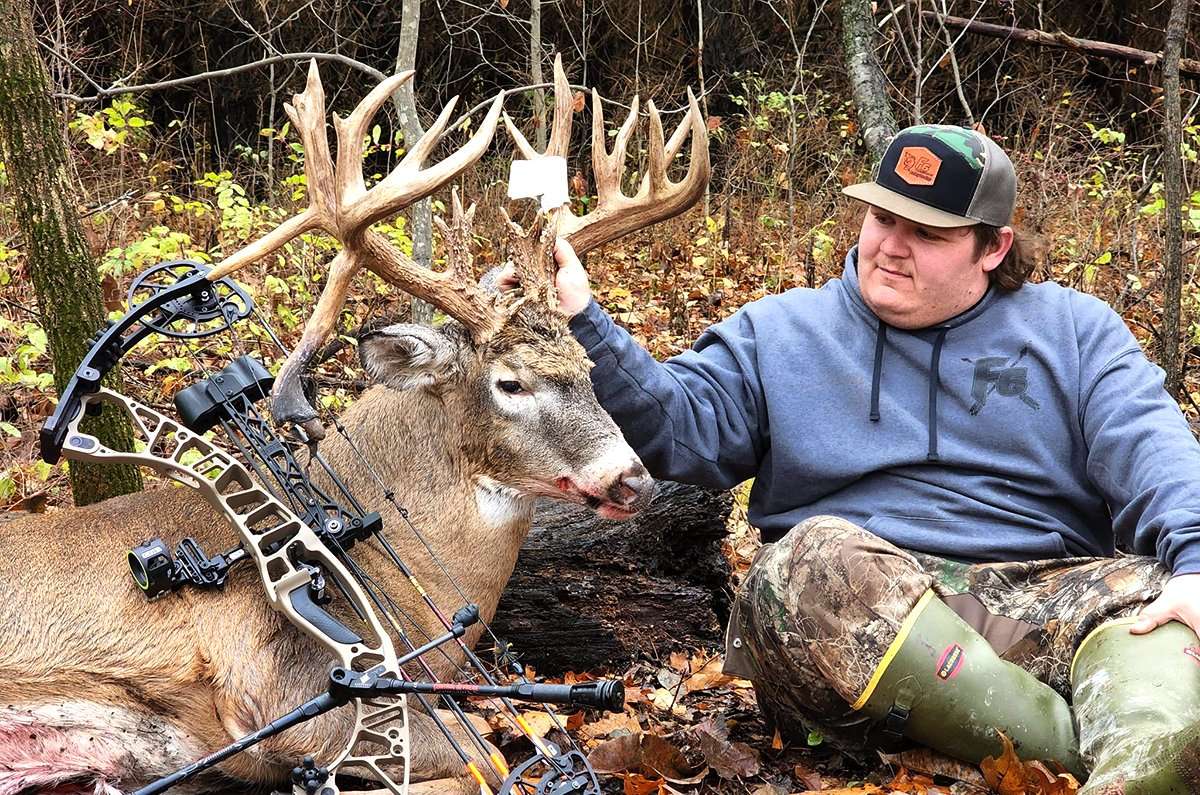 Getting your first bow buck marks a pivotal moment in time that forever etches into memory. While Hank Billings would've been tickled with a much smaller deer as his first archery buck, it might take a lifetime to top the one he actually shot.
Billings wasn't a deer hunter until the middle of Iowa's 2021 archery deer season, when his best friend coaxed him into getting a bow. He purchased Hoyt's Ventum 33 and started practicing with it immediately. He even killed his first deer ever, a doe, that same day on his friend's property. Billings recalls the feeling that bowhunting is something that I wanted to do for the rest of his life.
He was hunting on his best friend's property again this fall, and hoping for a nice buck, like a 130-inch 8-pointer. Interestingly, though, his friend had been getting trail camera pictures of a huge buck — likely over 200 inches with unbelievable character — since early in October. His friend learned that other hunters on adjacent properties were also getting trail camera pictures of the buck, which added pressure to an already intense pursuit.
Billings left work early on November 4. My friend said that he'd give me one chance to hunt the big buck, which was obviously his target deer, he said. It took me a while to get out there, but I was settled in by about 5 o'clock.
Later on, the huge buck from the photos stepped out 45 yards away. Billings gently clanked his rattling antlers together. The buck looked in his direction, but wasn't convinced.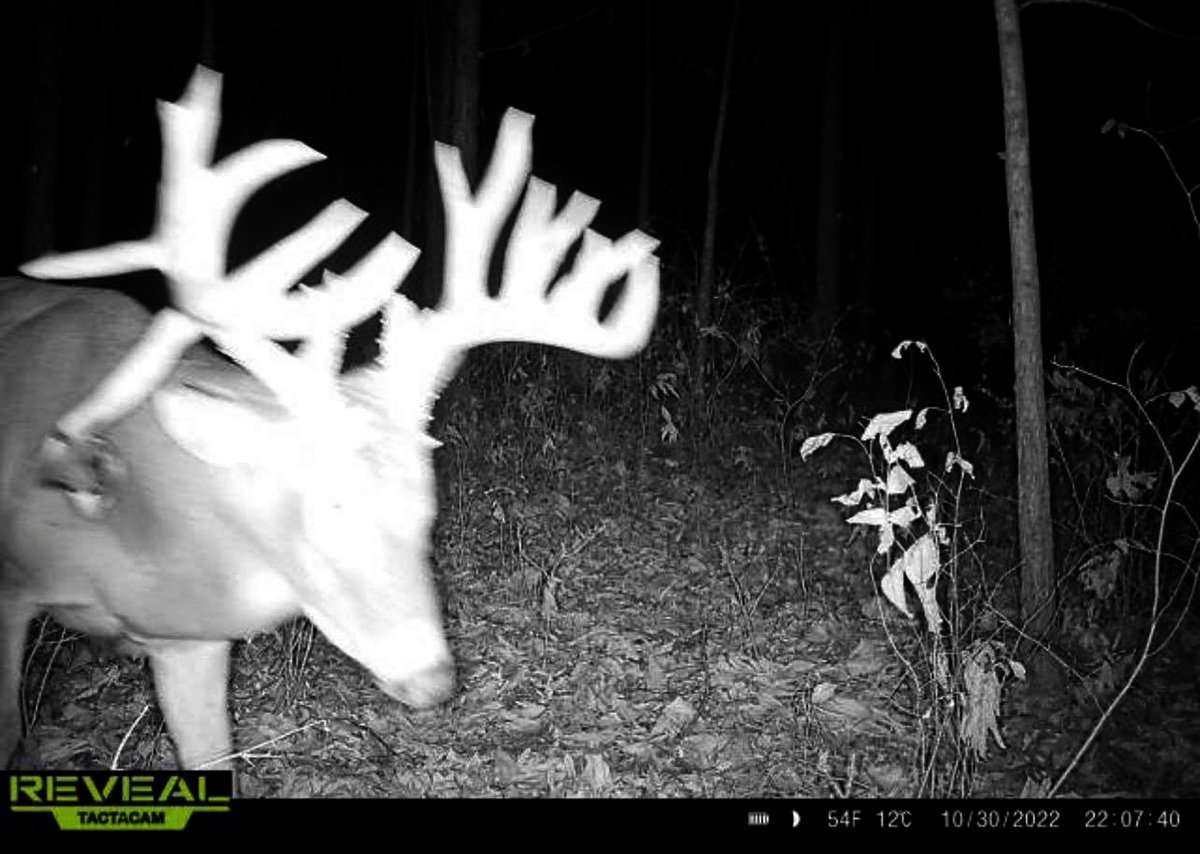 Next, I really smacked the antlers together, Billings explained. He started trotting right toward me. He slowed to a steady walk as he closed in. I drew back, and when he was only 7 yards away, I got him to stop and let my arrow fly. My friends always tell me not to look at the antlers. When I initially saw him, I looked at his rack just once and saw the drop tine. It was surreal. Then, I focused closely on his body so that I'd make a good shot. Over and over, I thought, 'Don't look at his rack. Don't look at his rack. That's how you'll mess this up.'
Billings said that he was shaking when the buck came in, but the adrenaline skyrocketed once his arrow drove through the buck.
I started crying, he admitted. In my mind, I started thanking everyone who helped make this possible. I didn't have my phone on me because it was raining pretty hard. My friend was hunting from another stand on the property, and we agreed that he'd walk to me at dark. I sat there for 45 minutes crying and shaking. I didn't know what to do. I wanted so badly to get down and look for the buck, but I knew that I should hold tight.
When his buddy arrived, the two elected to leave the area. Doubt started creeping in, Billings said. Another buddy of mine shot a nice buck that evening, so we went and helped him retrieve his deer. Then, we returned to look for mine.
Rain was pouring down, he continued. We weren't following much of a blood trail. We basically aimed in the direction he'd gone and started looking. Soon, I spotted his big rack out in a bean field. He'd gone about 130 yards. I was so thankful at that moment. I thanked my buddy and gave him a big hug. He's maybe slightly upset that he didn't get his target buck, but at the same time, he's as happy about my success as I am.
Now that Billings put his bow tag on the buck of a lifetime, the pressure is off. During shotgun season, it would be nice to get a buck, he said, but I'll be happy to shoot a doe or two and put some more meat in the freezer.
(Don't Miss: Rachelle Hedrick Arrows Kansas 15-Pointer)

Watch all the latest video episodes