Emanuel Stoll shot the buck in early November while hunting from a climbing stand in a sycamore tree
Rack Report Details
Buck:
196 2/8
Time of Year:
November 3, 2022
Place:
Greene County, Indiana
Weapon:
PSE Brute bow Bowhunting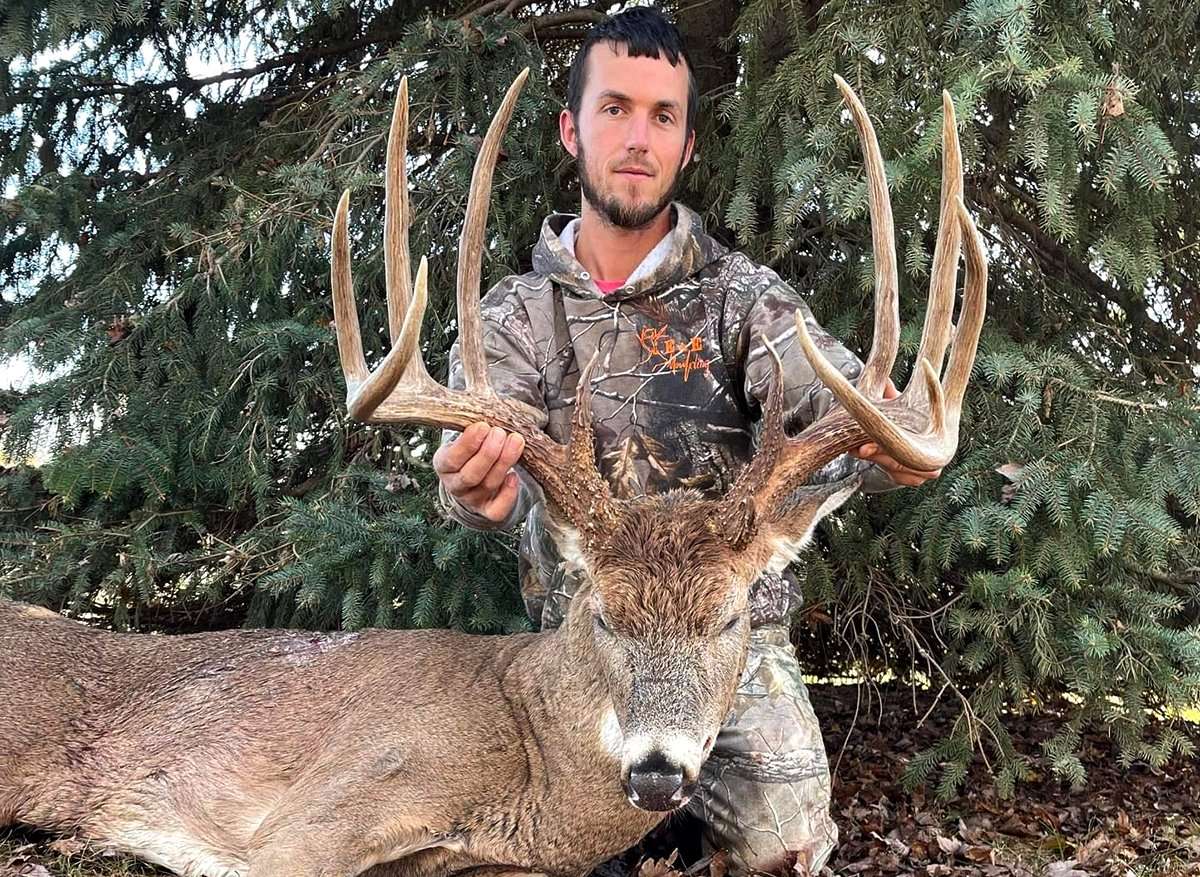 On Oct. 23, Emanuel Stoll hung a trail camera in one of his favorite hunting spots and soon captured a picture — just one — of the buck of a lifetime. Stoll didn't have much information to work with this year, but he recognized the deer.
I had an encounter with what I believe was the same buck in 2021, Stoll said. I also had some trail camera pictures of him last year. But I was unable to kill him in 2021.
Stoll's stand location is a classic example of a great place to hunt during the pre-rut and rut.
I hunt along a creek between two lakes, he said. There are also bedding areas adjacent to the funnel. Deer basically travel between the two lakes and along the creek. There aren't many options for trees to hunt from in there, though, so I hunt from my climber on a smooth sycamore tree.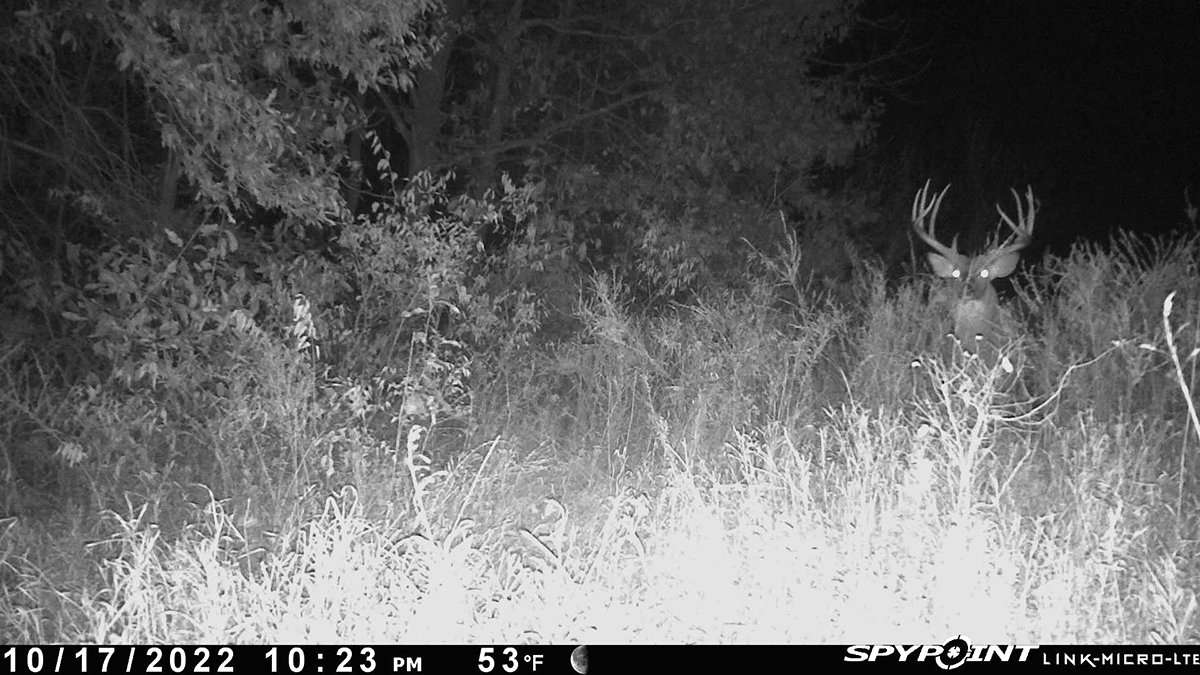 Stoll hunted mornings exclusively as he targeted the buck.
We run a business here, he said, and sometimes it can be a little tough to get away. But I hunted about five or six different mornings at the end of October and into November. On Nov. 3, it was nearly 50 degrees when I climbed the sycamore tree. I sat there for a few hours and didn't see a deer all morning. Honestly, I started thinking about climbing down.
Luckily, he did not.
Suddenly, the big buck came up from the creek bottom," Stoll said. "I didn't see him coming until I heard splashing as he walked the creek. He was about 40 yards away when he appeared. I immediately knew that he was big and that I would shoot him, but I didn't know that he was the buck from my trail camera at that point. It all happened so fast. Only about 30 seconds passed from the time I spotted him until he was 20 yards away. I shot him, and as he ran away, I could see that he was really big.
Stoll's brother and brother-in-law usually hunt when he does, but they were working that morning.
I called my brother right after I shot the buck, Stoll said. I was pretty worked up as I explained to him what had happened. I asked him to come out and help me track the deer.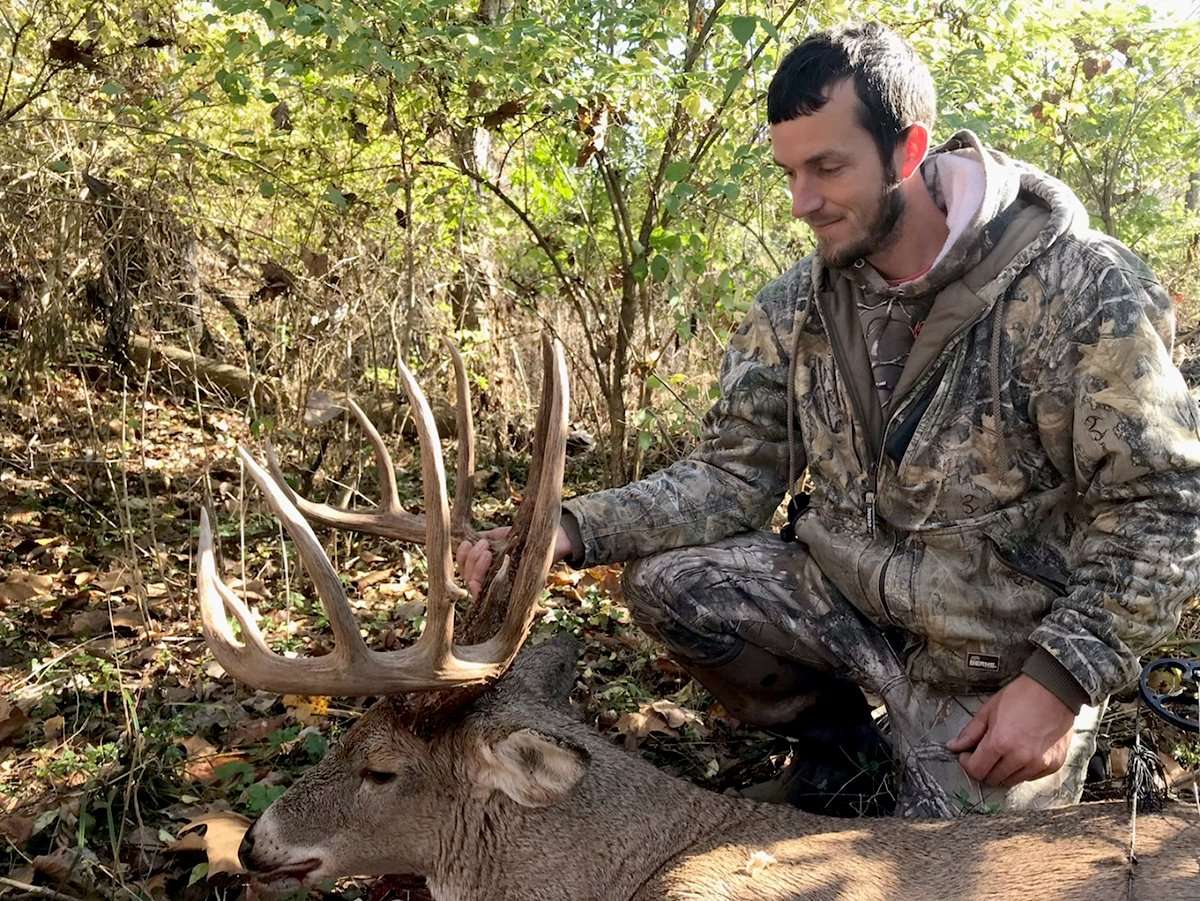 When he arrived, we took up the trail. The buck ran up the creek and jumped out of it and over to the next creek. The entire trail was along and through the water. It made tracking fairly difficult at times. We even lost the blood trail where he'd jumped up and out of the first creek. We made a small circle trying to determine where he went."
Then Stoll's brother saw the buck lying dead about 20 yards away.
"I don't know how to describe the way I felt at that moment," Stoll said. "It was overwhelming. I can't really put it into words. My largest buck before this one was about 130 inches, so it was a huge jump going to a 190-class buck.
I want to thank God for creating such beautiful animals and for the opportunity to hunt them. Just being able to sit in a treestand and enjoy His beautiful creation is a blessing.
(Don't Miss: Rachelle Hedrick Arrows Kansas 15-Pointer)

Watch all the latest video episodes