Read More About Realtree Fishing and Jacob Wheeler
Realtree Fishing announced today a partnership with bass professional Jacob Wheeler, bringing together the hottest new brand in fishing with one of the top professional fishermen on the tournament trail.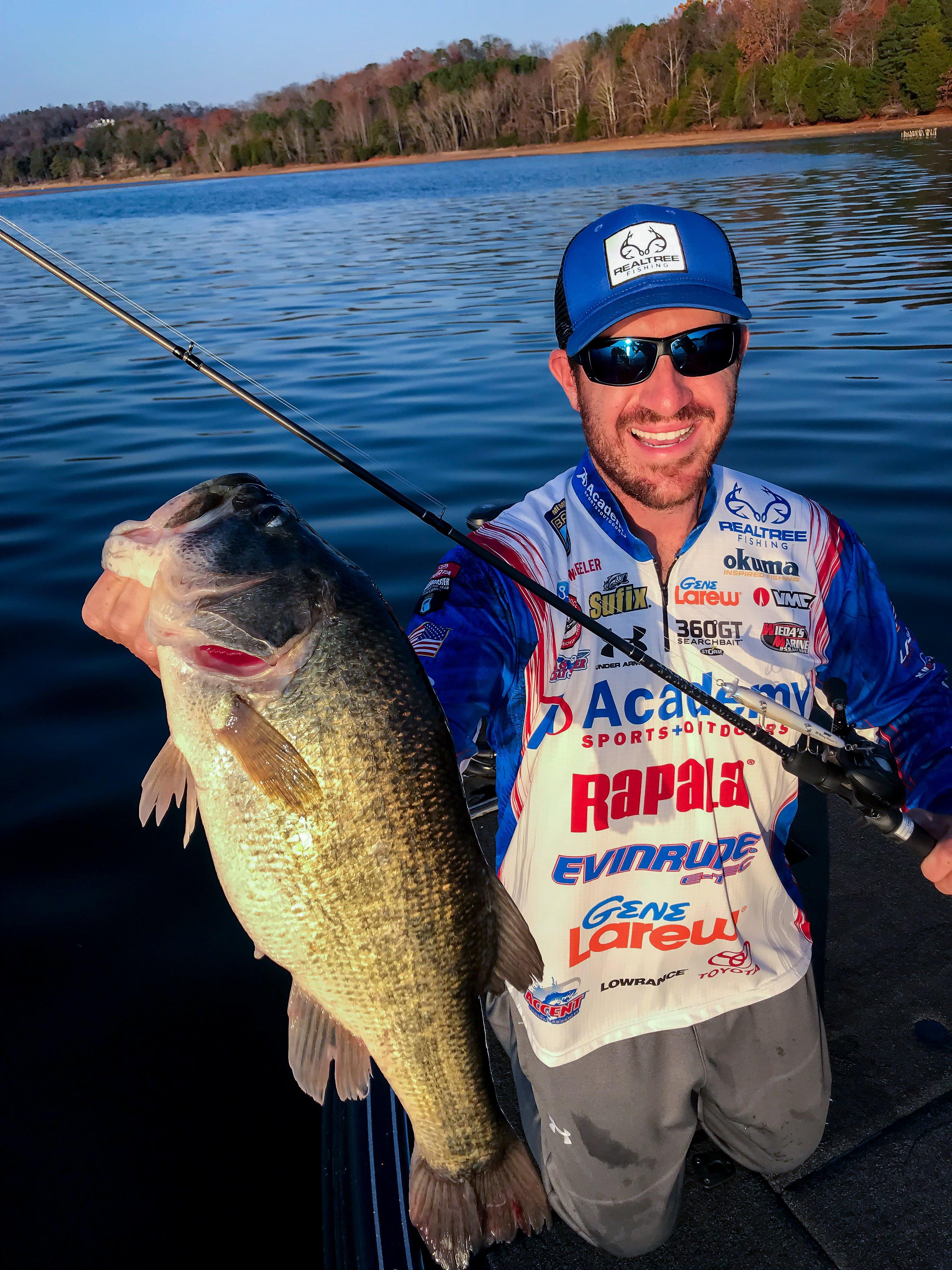 This agreement will align Realtree Fishing and its product partners with Wheeler's tournament competition schedule, as well as his lifestyle off the water.

"When you think of the name Realtree, you think of the outdoors," Wheeler said. "Over the years, Realtree has been a big part of my success off the water and I'm beyond excited to join the Realtree family and fishing brand. I've been wearing Realtree camo for years in the woods and I am happy to extend the new Realtree Fishing patterns on water. I am looking to our partnership and sharing both success on and off the water."

Wheeler's success on the water began at a young age in the junior fishing programs, where he captured a number of top titles. In 2010, he finished 1st place in his first FLW Outdoors BFL division-level tournament. In 2011, Wheeler made history as the youngest angler, at just 20 years old, to win the BFL All-American. In 2012, he dominated the competition with a wire-to-wire win at the FLW Outdoors Forest Wood Cup and entered the record books again as the youngest angler to win. Now, at just 27 years old, Wheeler already holds FLW and Bassmaster championships, as well as a long list of other accomplishments, plus he is one of the youngest million-dollar winners on the tournament trail.

Wheeler is a fishing phenom and continues to prove that he will be a fierce competitor in years to come in the sport of bass fishing.

Realtree Fishing is honored to partner with Wheeler, whose talents and tenacity make a great fit for the Realtree Fishing brand.

Realtree Fishing is a natural extension of parent brand Realtree, the world's leading camouflage designer, marketer and licensor. Realtree Fishing's growing partnerships in manufacturing, retail and conservation ensure that the brand's customers will enjoy the best fishing products, availability and natural resources access for generations to come. Find us on Facebook, Twitter and at Realtree Fishing.