Having the right footwear will keep your feet more comfortable, better protected and working in the field longer
Farming isn't just a job; it's a passion. Living on the farm means no clocking out at the end of the day. You need boots that can go the distance - boots with the support and protection needed to focus on the challenges of getting the work done.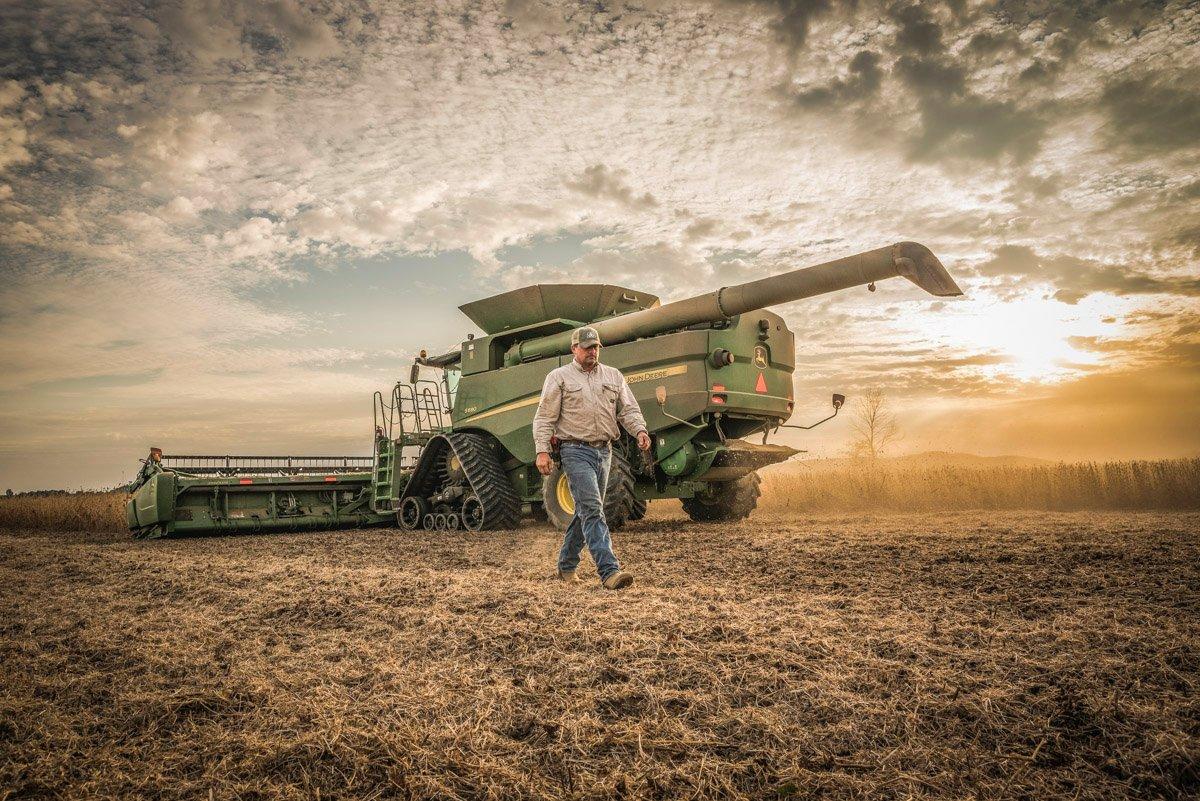 While most folks are snoozing, you're up and after it and heading to the barn for milking or the machine shed to fire up the equipment. Then, you're back in later for breakfast and to catch up on the latest commodities prices. You're a proud American farmer. And you need boots that can keep up while you're going 365 days a year. Out here, it's about getting your hands dirty and staying on top of your game. That's why selecting the right boots is essential.
In addition to protecting your head and hands while you work, protecting your feet is crucial to ensuring your safety and success of running your farm, says Charley Bryant, Irish Setter product merchant. If you're thinking about your boots on the job, you're likely to be distracted. And that's never good while working on a farm.
To help you find the best boots for farming, Irish Setter boot experts recommend considering these three essential factors before buying:
Choose boots that fit properly
Evaluate comfortability and durability
Ensure safety in the field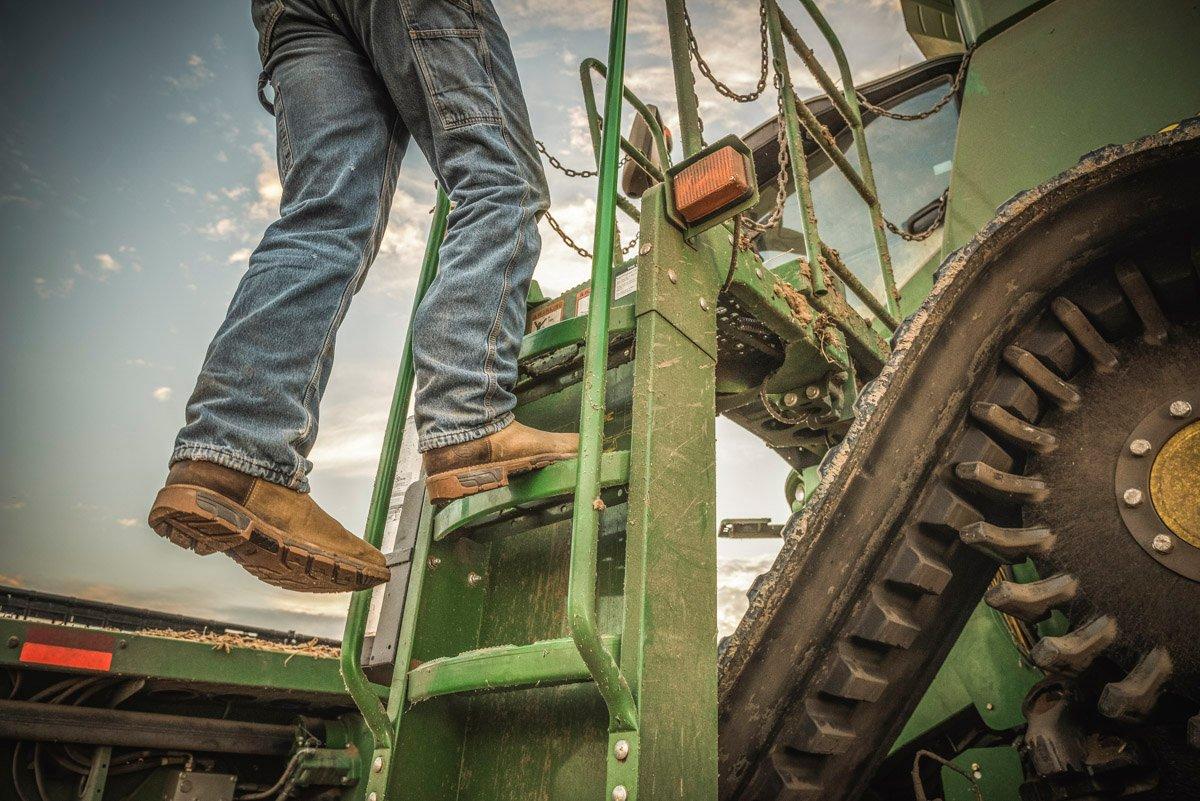 Start with the Right Fit
Boots that don't fit properly won't provide the comfort and performance you need to get through the day. (No matter how much you pay for them.)
When boot shopping, consider that your feet swell throughout the day - sometimes up to a full size larger than when you started your day. With every step, your feet flatten and lengthen. That's why the experts at Irish Setter recommend you shop for boots later in the afternoon when your feet will be their largest. As you're trying on boots, look for a snug fit around the ankle, heel and instep. Make sure there's plenty of space to easily wiggle your toes.
In addition, wear the socks you'd normally wear in the field when you go boot shopping. Moisture-wicking socks of the appropriate length and height for the boots you're considering are the best choice for maximum comfort, as all-cotton athletic socks retain moisture.
If you're a woman, another important consideration is selecting boots made specifically to fit the shape of women's feet. After all, it's a team effort on most family farms. Select boots designed for the nuances of your foot shape to obtain the best fit and performance. Marshall (western-style, pull-on) work boots from Irish Setter come in both men's and women's sizes.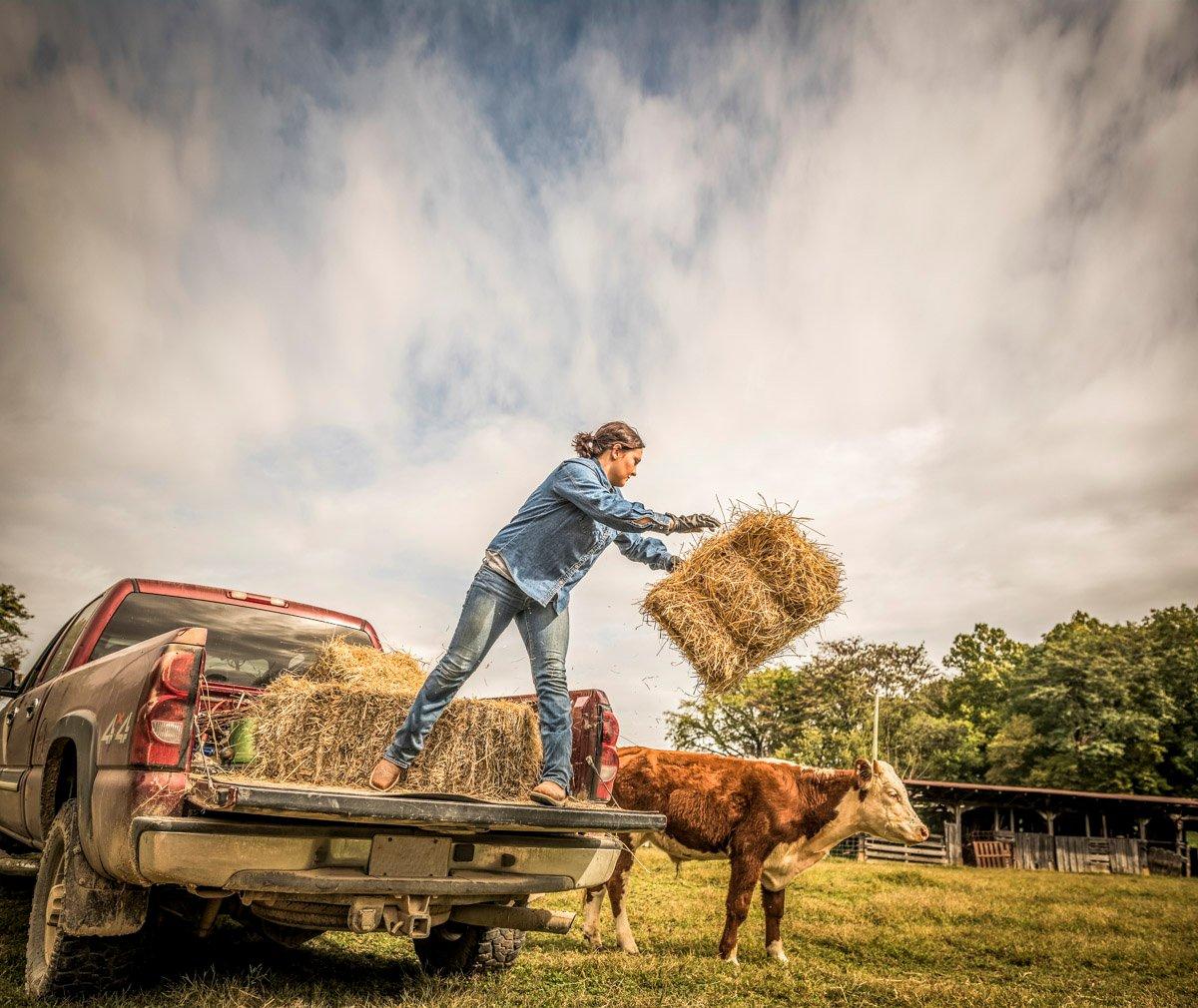 Durability, Comfort and Performance Keep You Going
A day on the farm can be long and unpredictable. Whether you're working indoors cleaning the barn or outdoors tending your crops, you need comfortable, versatile boots to tackle whatever comes your way.
Consider a lightweight, yet durable boot to minimize foot fatigue. Look for weight-reducing features and technologies that result in enhanced comfort and flexibility. The boot's construction is another important consideration for all-day support and long hours on your feet.
Planning for the elements is a critical consideration when selecting work boots. Whatever the conditions, you need to get outside and take care of business. The animals and chores won't wait for the sun to shine.
If your feet are wet and cold at the crack of dawn, you won't make it through the day. Boots with the right combination of technologies keep your feet dry and warm. The Ramsey 2.0 family of Irish Setter boots features a number of waterproof, breathable styles that prevent moisture from getting inside, yet allow sweat to migrate and evaporate. These boots have built-in, multi-layered cold barrier systems that deliver serious insulating protection against brutal cold and biting wind.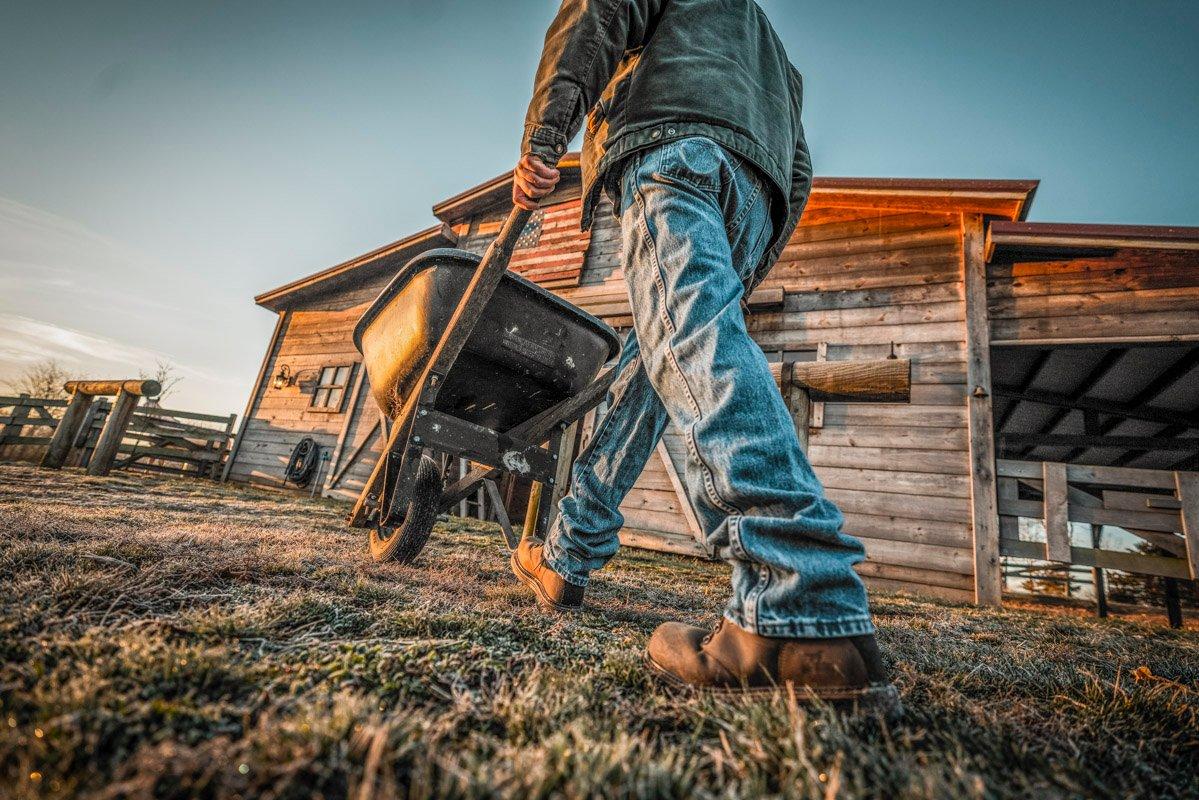 Protection from Everyday Farm Hazards
Known to be one of the most dangerous occupations, farming entails any number of situations that can cause serious injury. From slipping on wet surfaces or uneven terrain to dropping a heavy object on your foot, the right boots can help prevent potential tragedy and unnecessary downtime from farm accidents.
Farmington boots from Irish Setter include multiple safety toe options, all of which conform to ASTM safety standards for toe protection. They also feature a debris- and mud-shedding, shallow-lug outsole that's ideal for work in the field.
Consider traction, shock absorption, lateral stability and underfoot comfort when choosing your new boots. A shallow tread pattern minimizes debris and mud accumulation, while a deeper, more aggressive pattern enhances traction on rugged terrain or slippery ground.
Invest for the Long Haul
Today's family farmers have many boot choices. Just remember that buying quality boots, like buying quality equipment you rely on, is a prudent long-term investment. For more than 60 years, farmers, hunters and tradespeople that go all day have relied on Irish Setter boots to deliver the protection, comfort and durability they depend on.
To learn more about the right boots for you, visit your nearest Irish Setter retailer or go to IrishSetterBoots.com.