Today I have the pleasure of introducing you all to the new Guns and Camo blog.
As you might suspect, this blog is all about firearms. The primary focus is about hunting with guns—handguns, rifles, shotguns, muzzleloaders. We'll cover them all...and maybe even add in a few other fun projectile-firing devices along the way.
We've lined up two guys to lead the conversation. Here's an introduction.
- Tony Hansen, Editor Realtree.com
MEET KEITH WOOD:
Brown rifles, black rifles, green rifles, big rifles, and small rifles—I don't discriminate.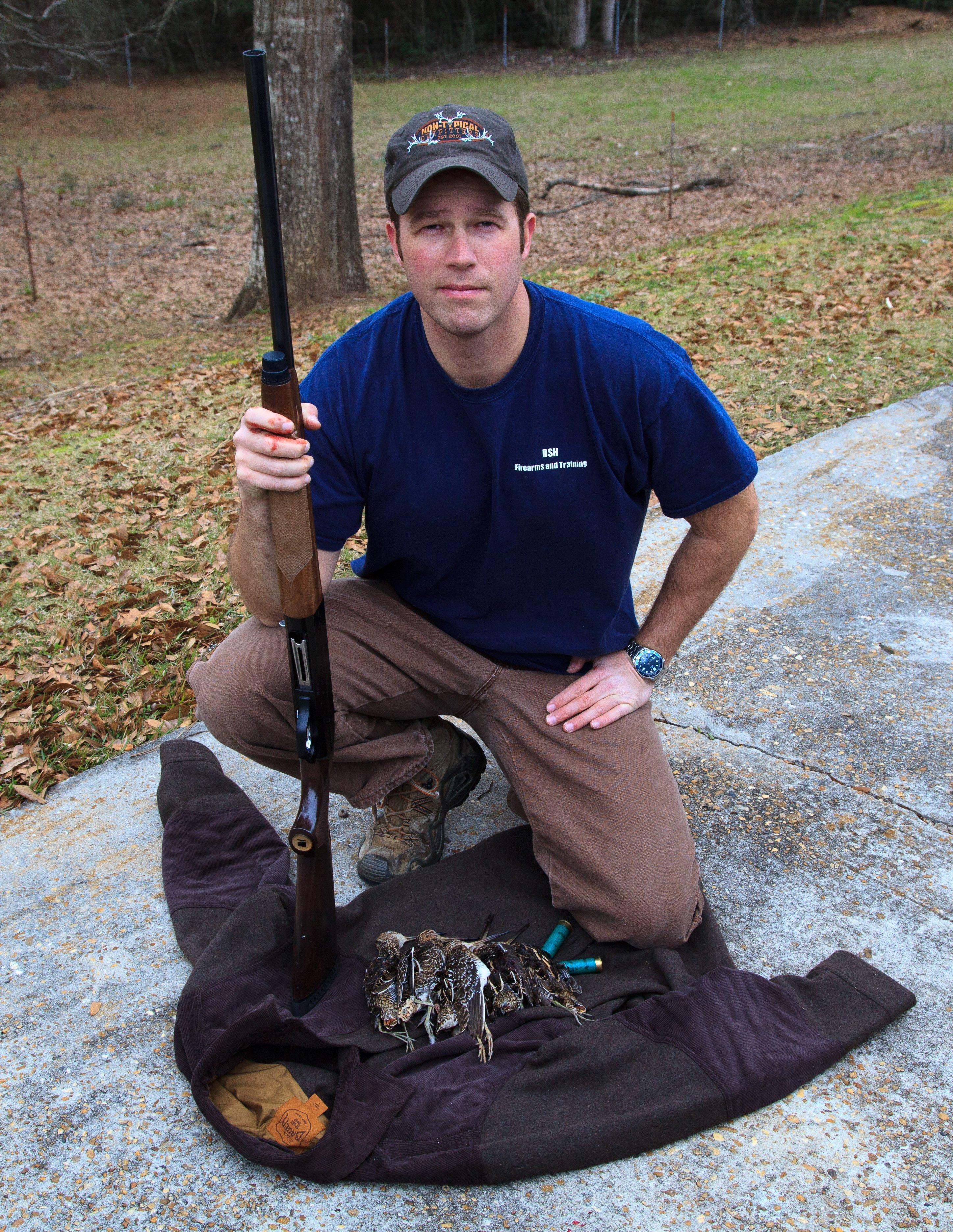 Perhaps the best way to describe me is not as a gun nut but as a gun nerd. I've loved guns since the day I could draw a rifle with a crayon. As a kid, I dog-eared every gun book in my house and spent hours disassembling and reassembling my dad's guns under his watchful eye.
I've been shooting and tinkering with guns my entire life, and I started handloading my own ammo before I could drive a car. I've been fortunate enough to spend a lot of time in the woods, hunting everything from small deer and hogs in my native Florida, to massive cape buffalo deep in nowhere, Africa. I've got a shop full of gunsmithing equipment and a range to call my own.
I test lots of guns, glass, and ammo, and I have developed some opinions on what works and what doesn't. I don't know it all, but I try to learn something new every time I step onto the range or into the shop. I'm that guy you call when you're looking at the shelf and don't know which box of ammo to buy.
Just after college, I spent a few months working behind the gun counter at one of the nation's massive outdoor retailers. I had some fun and made a little bit of money, but I also learned a valuable lesson: Many hunters don't really know whole lot about rifles, optics, cartridges, and bullets, even if they think they do. I don't say this as an insult; I bring it up because honest and accurate information on these topics isn't as easy to find as you may think, which is why I'm excited about this blog. My goal is to educate, stimulate thought and discussion, and get you ready to make the shots that count when the time comes.
So let's talk guns. I want to know what questions you have, what you want to see and hear. Use the comment section often. I'd love for this to be as interactive as possible.
MEET ADAM MILLARD:
I don't consider my experience with guns and shooting to be anything special, really.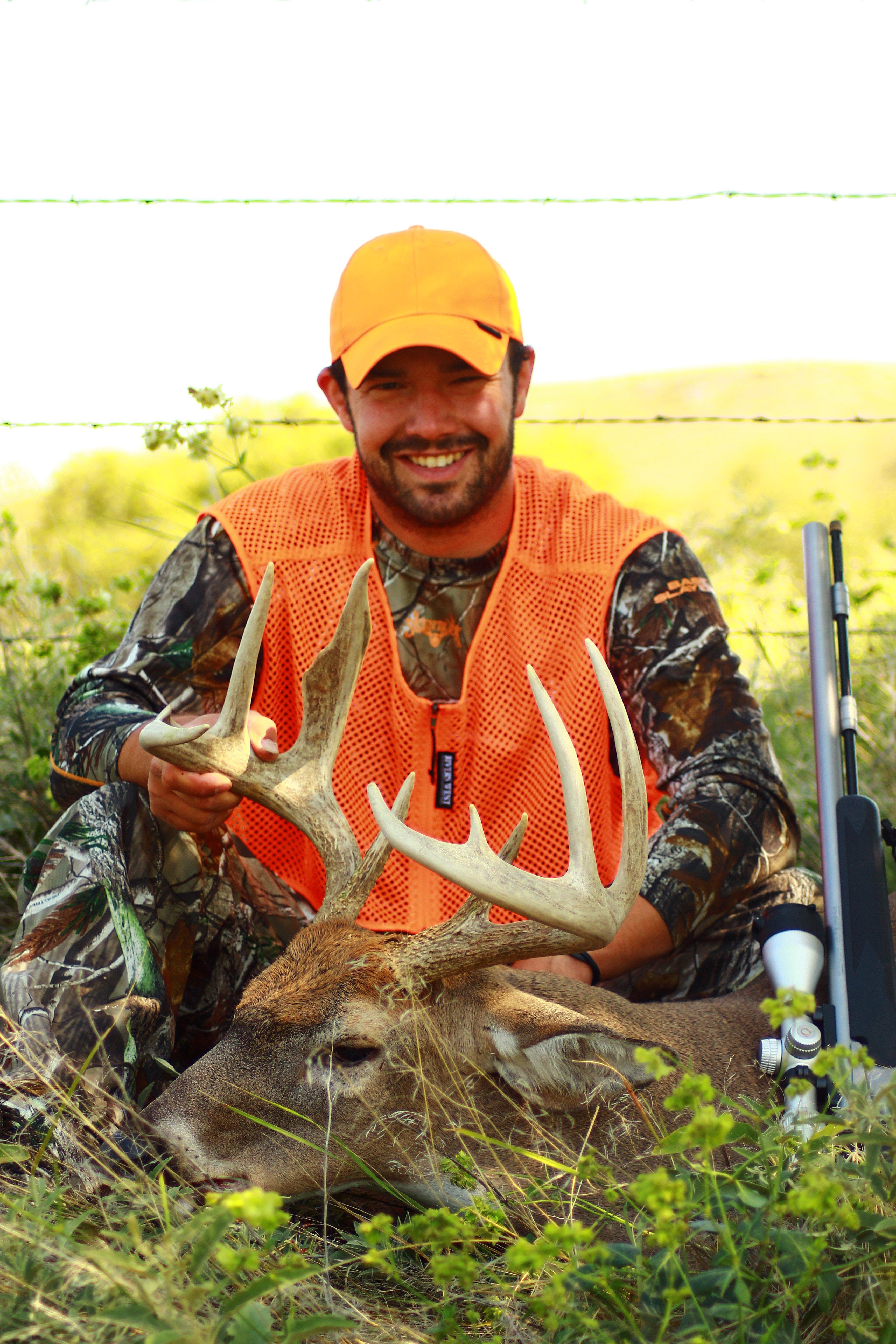 I was raised in a family where the main source of protein was venison, and Nov. 15 (opening day of Michigan's gun season) was celebrated like a holiday. My first gun was a Benjamin Sheridan air rifle that led to the demise of many pests. I remember being so little that I could hardly pump it. I'd have bruises on the insides of my thighs holding the buttstock between my legs while I strained to work the pump handle.
It was with that gun and long days spent in the woods that honed my skills as a hunter and marksmen and instilled in me a great passion for shooting. I read everything that I could get my hands on about shooting, and it was in those articles where I gained a wealth of knowledge that I would put to use to become a better shooter.
I'm not a writer by trade. I work in a local gun range, which means I get to put my hands on all manner of firearms and also answer a ton of questions and help solve problems. One area of focus for me is hunting with handguns.
Handguns rarely get the respect that they deserve for putting meat on the table. This fall, I plan on doing the majority of my hunting with a handgun here in Michigan. I love the challenge and the simplicity of hunting with a small yet powerful package nestled tightly in a holster riding on my hip. I'll share those experiences and some advice with you all.
Those who know me well know that I rarely venture far without a handgun. From backpacking to bad guys, I take my training seriously. Just recently, I started competing in some USPSA matches, and I can honestly say that it is amazing training as well as an awesome organization.
I've come a long ways since that Benjamin Sheridan pellet rifle, but airguns still hold a big piece of my heart. I've recently been bitten by the PCP (pre-charged pneumatic) bug. They're powerful. They're accurate. They're deadly. I'm looking forward to this small-game season, toting around a silent killer, stalking some bushy tails.
From wing shooting to handguns. From rifles to airguns, I love guns. All of them.