Check Out These New Waterfowl Loads
No matter how long we hunt or shoot, new ammunition options almost always get our attention.
Just last week, Federal Premium Ammunition announced a redesign of its complete line of Speed-Shok waterfowl loads. According to the company, the new-and-improved lineup includes more than 10 new loads in several shot sizes.
Shipments of this new ammunition have been delivered to dealers.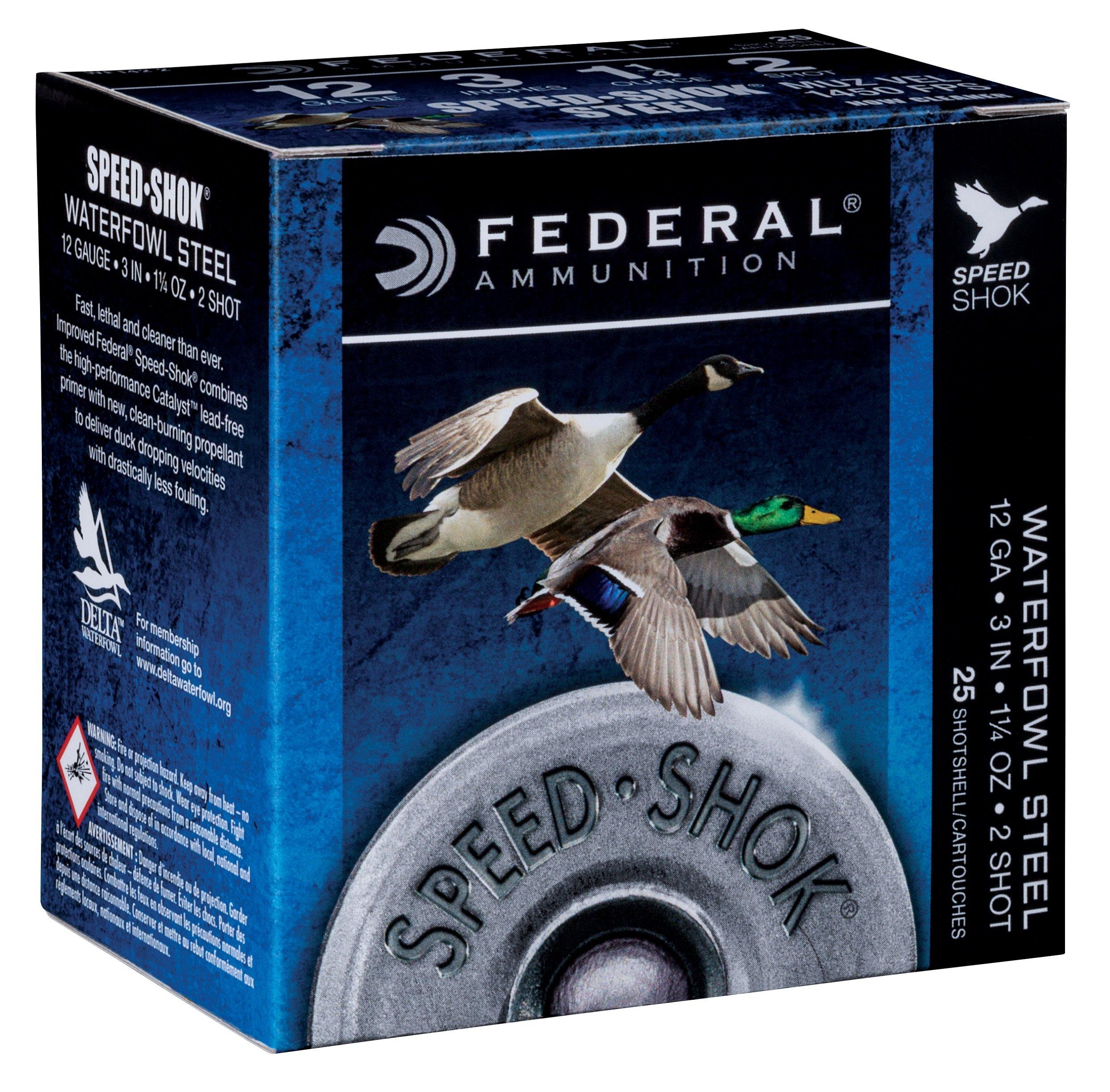 "Speed kills ducks and geese," Federal Premium reminded us in a recent news release. "Now it kills even cleaner with redesigned Speed-Shok. Its Catalyst™ primer and faster-burning powders dramatically reduce residue, while its optimized velocities knock birds out of the sky."
Hunt waterfowl? This load is now available in sub-gauge loads and high-velocity 12-gauge offerings.
The Federal Speed-Shok Waterfowl Ammunition Details
New and improved loads
Faster-burning, cleaner propellant leaves drastically less residue in the barrel and action
Catalyst high-performance primer provides the most complete, consistent ignition possible
Optimized velocities
New sub-gauge and high-velocity 12-gauge load
Go here for more on Federal Premium Speed-Shok loads.
Don't Miss: Realtree guns and shooting. Follow us on Facebook.