You like - no, you love, your old turkey gun. But you see those racks of brand-spanking new ones equipped with high-tech goodies: optics, pistol-grips, thumbhole stocks, custom choke tubes and fancy camouflage finishes. They practically shout, We're better than your old gun!

Maybe so, but then, maybe not. Perhaps all your gun needs is an upgrade or two. We asked Steve Felgenauer, a Browning gunsmith and turkey-hunting machine from Missouri, about the best upgrades a hunter can make to his turkey gun. Here's what he had to say.
The Stock How to pick a modern, comfortable stock that works with today's turkey gun optics.
Choke Tubes A good pattern begins with the choke tube. Here's what to look for.
Optics Scope or red-dot? What about mounts? Here's what you need to know.
Slings Shotguns are heavy. Here's how to carry with comfort.
Turkey Loads It's all for nothing with out the right shotshell. And there are many choices. Here's how to narrow them down.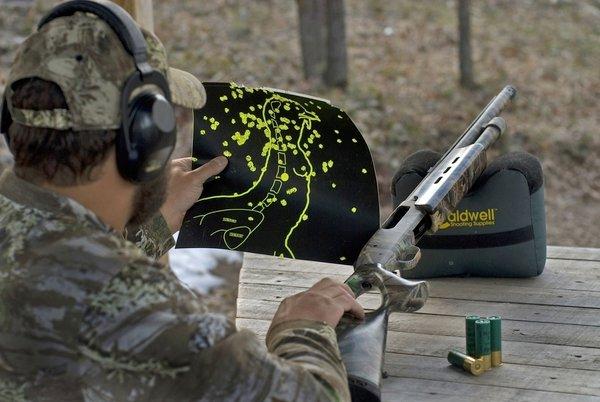 Steady with the Stock
Steve stressed balance. Make sure that any new stock you choose works well with the present barrel and action. How do you do that? Go to a good gun shop and shoulder guns with those new stocks, he said. Find a new Remington, Benelli, Mossberg, Browning or whatever your brand of shotgun is and shoulder it. Don't forget to look at a new matching forend, too, or get the package with the stock and forend together. In most cases, you can get out your screwdriver and install the replacements in a matter of minutes.
"Today's turkey guns are designed for optics, the problem is the older shotguns aren't. When using an optic-equipped shotgun, your eye needs to be on the same plane as the optics. As soon as the shotgun is on your shoulder, you are looking through the optic - not for it, said Steve. This is why you may need to build up your stock with a cheekpiece, if it doesn't already fit.
Steve added, Also, your stock should have a good recoil pad. The new turkey loads pack a punch on both ends of the barrel; of course, you will never notice it when shooting at a turkey - but you will when patterning.
Ram-Line makes a Remington replacement stock and forend. Made from Syn-Tech, this all-weather stock comes with a recoil pad, Uncle Mike's sling studs and checkering. Retails for $75.
Remington also makes a ShurShot thumbhole stock and forend that retails between $80 and $92.
Mossberg offers the FLEX series synthetic forend and stocks for its model 500, offering a hunter the ability to disassemble and switch parts. The system offers pistol grip, picatinny rail, forend and short barrel (for home defense later). The stock retails for around $62 and the forend for about $42.
Steve recommends checking out Advanced Technology International (ATI) for its stocks, too. Not only can you buy packages that include such features as a Scorpion recoil and an adjustable cheekrest, you can add accessories on a rail, too. The only drawback? No camo. They only come in black.
If you like your stock and forend, but wish they came in camo, look no further than Dynamic Finishes. It offers Realtree Max 1 or Max 4 in water transfer printing, aka hydrographic or camo dipping. In fact, Dynamic Finishes can also camo your scope. But, you'll have to sign a waiver first. Nikon even warrants a scope after this process.
Choke it Down
Turkey hunters love their choke tubes, and there are many aftermarket models available. When choosing a choke, Steve says to keep a few things in mind. "For the most part, smaller shot performs better in the ultra tight chokes but you will always find the exception. While a .667 constriction might outperform a .665, the difference in that level of constriction is usually insignificant. You can also get to a point of diminished returns on choke tubes where too much constriction actually alters the pattern. That's why I advocate testing as many different types of ammo with as many choke tubes as possible. Also, from a safety standpoint, before shooting the high density loads through an ultra-tight choke tube contact the choke tube manufacturer to ensure it is safe. Some high-density loads are unsafe to fire through especially tight choke tubes."
If you have a more modern gun, chances are you can just but one of these tubes made to fit it and thread it in. If not, take the gun to your gunsmith and tell him what you want your gun to do, and which chokes, in particular, you want to thread in it. Steve said, You don't have to take the chokes to him. He should know what to install.
TruGlo Bone Collector choke tube - comes with Smackdown technology that reduces muzzle jump and also, recoil. Available for most turkey guns. Retails for $39.88
Primos Jelly Head increases pattern density of HEVI-SHOT, copper-plated lead or regular lead. Retails between $58 and $62.
Hunter's Specialties makes The Undertaker, for 12 and 20-gauge shotguns, and like the others - easy screw-in access. Leave the choke tube wrenches at home. Priced at $29.99.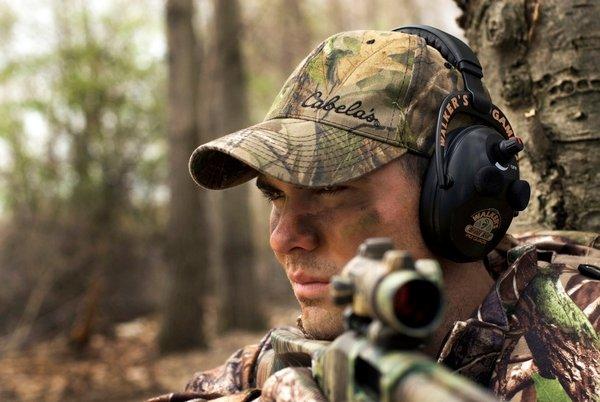 Today's choke tubes and turkey loads are designed to kill birds at 50 yards, so at 15 yards, the shot pattern is so tight, it's like shooting a rifle. With a front bead only, it's easy to miss. Danny Kerley with TruGlo said, An optic will help anybody, but especially youth and guys who are older and may not have the eyesight they once did. My father-in-law was one. He would say, 'I can see that front sight up there, but I can't see the back one.' I put one of these (red-dot sight) on there, and he hasn't missed a turkey since.
Just about any shotgun can be drilled and tapped for new optics, but be sure the receiver is thick enough to accept the threads, cautioned Steve. If it is not thick enough to drill and tap, then a saddle mount is a good option.
Steve is not a huge fan of cantilever mounts. This type of mount has to be used when receivers cannot be drilled or tapped. I don't like my scope moving. Since a cantilever is only attached to the barrel in one place, a hard bump on the scope can shift your point of impact.

TruGlo just released the Gobble Stopper, new in the line of the Triton series of red dot sights for turkey guns. In Realtree APG finish, the optic also features a sunshade, which not only keeps the sun glare off the human's eye, but also takes the glare off the other end of the optic that might catch a turkey's eye. MSRP: $79.99.
Bushnell's Trophy TRS-25 Red-Dot Sight allows for fast acquisition on close targets. Built to withstand the recoil of a turkey load, and with a 3,000-hour battery life, this ultracompact red-dot sight is weaver-rail compatible and retails for $109.99.
Some folks love red-dots. Others, Steve included, prefer a traditional scope.
Nikon offers the Monarch TurkeyPro 1.5-4.5x20 scope. It comes with Nikon's Turkey Pro reticle with parallax adjusted to 50 yards. According to Nikon, the scope's reticle subtends a turkey's head from crow to wattles at 4.5x and 40 yards. Cost is $289.
Bushnell offers the Trophy LXT riflescope 1.75-4x32mm with Circle-X reticle for turkey hunting. With a wide field of view and 90 percent light transmission, this scope allows you to see in low light conditions. It costs $141.99.
The Sling's the Thing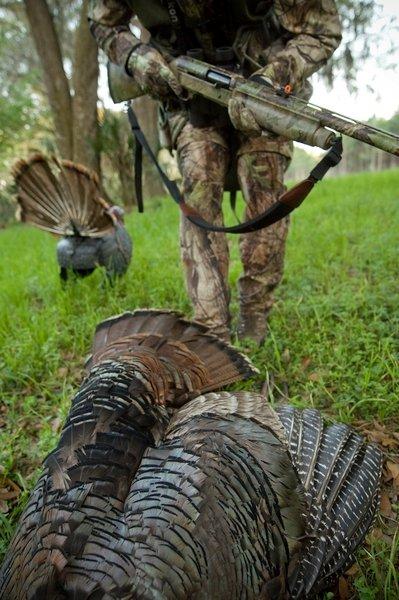 Sometimes it's the little things in life, like your sling, that will set you free and quiet in the woods. Most shotguns are set up for modern slings, said Steve. But, if they aren't, you can buy one that slips over the forend. When looking at slings, check out the models with plastic swivels, because they are not as noisy as metal ones.
Quake Claw makes a non-slip pad built into the sling. Durable and odor resistant, the pad stretches almost one-half inch, allowing the sling to spread the weight of the firearm across the shoulder area. Built for extreme temperatures in either direction, this sling offers the Hush Stalker II Quick-Detach metal swivel studs, and the sling does not hold water like other slings do. Retail: $19.99 to $29.99
Outdoor Connection offers an Elite neoprene sling with swivels and it comes in a Cape buffalo grain pattern leather with nylon web support. It retails for $35.28.

Load 'Er Up!

Today's high-performance turkey loads are absolutely awesome, Steve says, but not every gun was made to shoot a $6 shell.

He recommends that you buy a box of upgraded turkey loads and compare them to your other loads. If you and a couple buddies are patterning, you can save money by going in together, buying several different types of ammo, and trying them all to see what your respective guns like best. It all boils down to the choke and the load combination.

Many of these new wonder loads were designed to be shot from a specialty choke tube for maximum performance. That's not to say a standard tube won't pattern them, but that will be the exception rather than the rule, explained Steve.

He suggests patterning your gun at 10, 20, 30, 40 and yes, 50 yards - if you are comfortable reaching out that far. Know how they perform before you have to perform.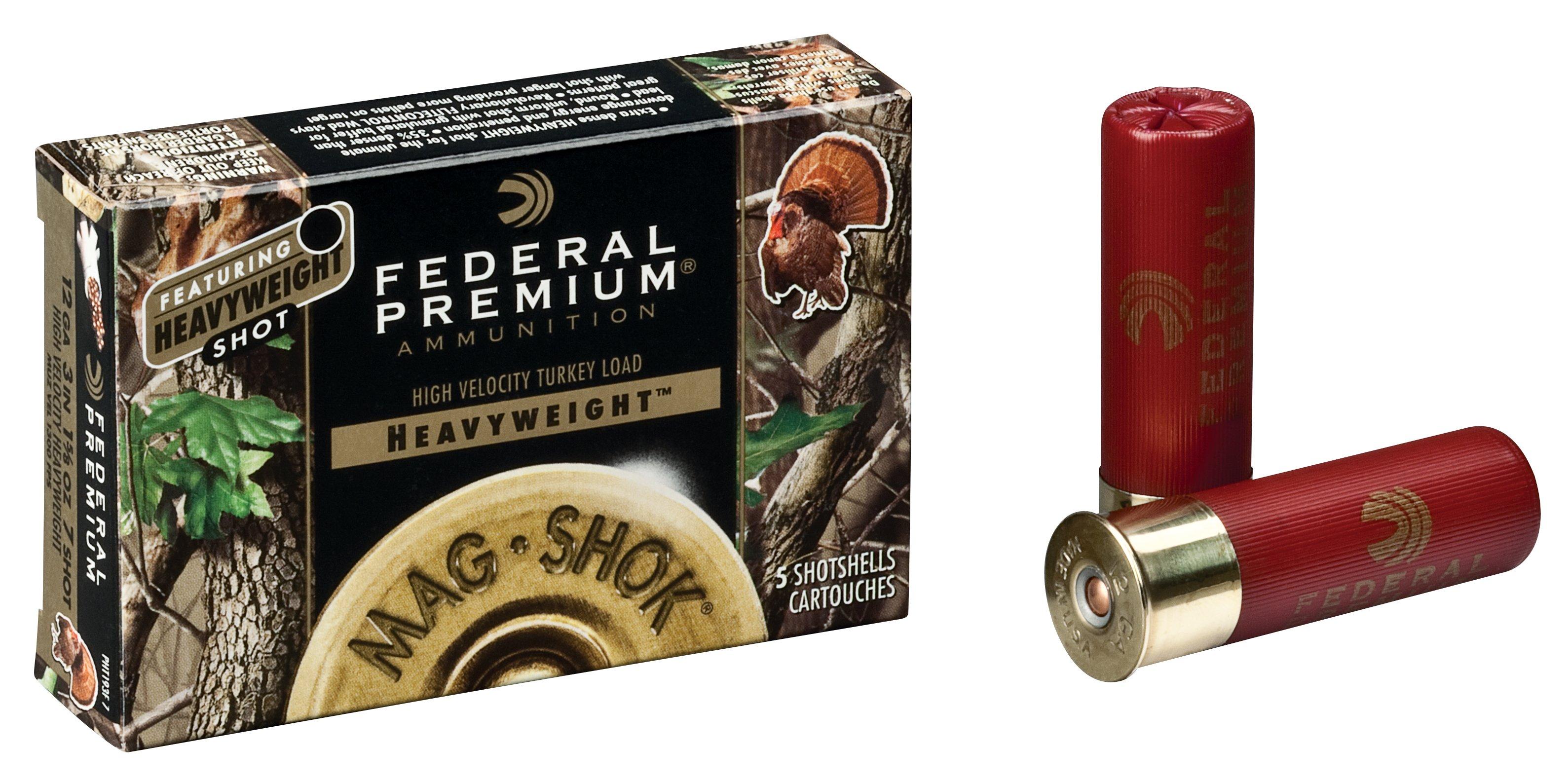 A few favorite high-performance loads include:
Is it worth it? Will you spend as much to trick out your oldie as you would to buy a new turkey gun? Only you can determine whether it's worth changing a few things to improve your time with the turkeys.