Plus Tips for Buying Rifle Scopes
Ever wish you could see better through your rifle scope? Read on.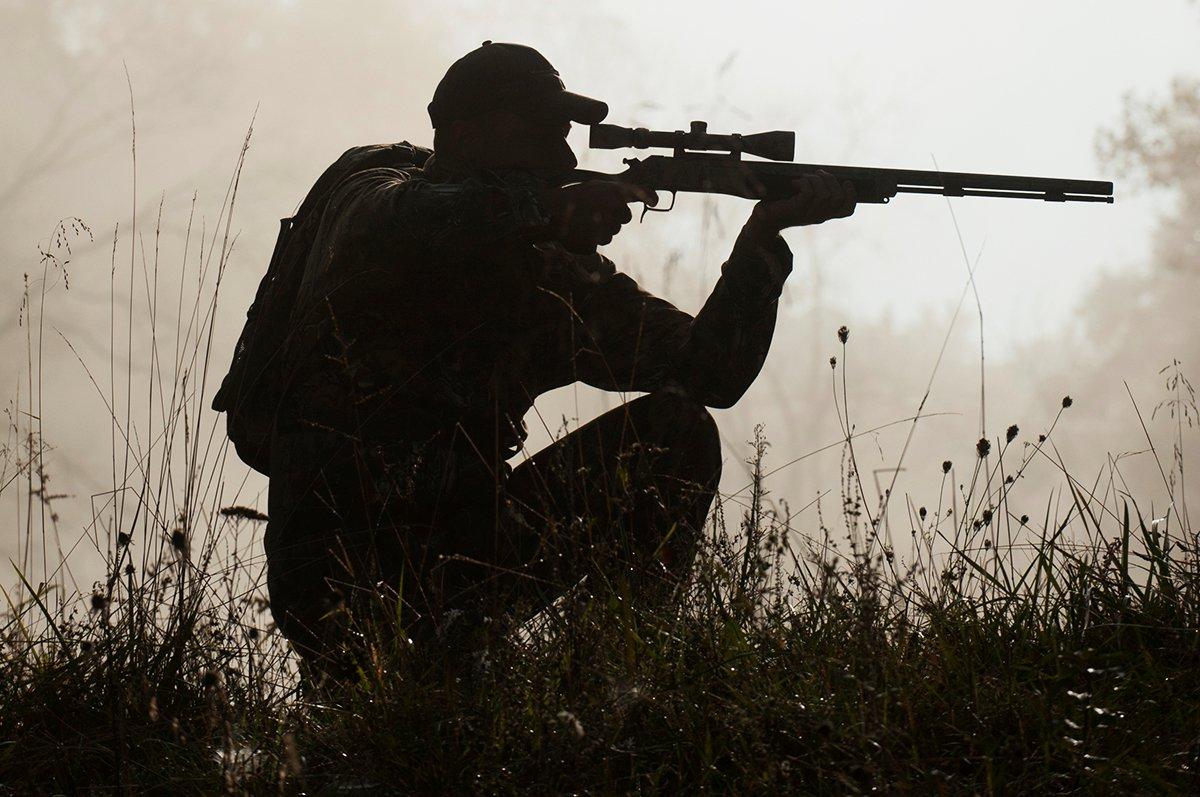 Oh Say Can You See
It's a fact that great optics help you see things more clearly. You can study the antlers of a deer hidden in brush, or focus on the chest of a bull elk back in the forest shadows. In an effort to see better, rifle scopes have become so important — or required — since some rifles are sold without any sights. Rifle scopes have become the best route to see better for shot placement while afield and hunting.
There are several things to consider before you open your wallet and invest in that next rifle scope. You'll have to determine the rifle — and its caliber along with the resulting recoil — as a starting point. A budget, your hunting conditions, and your shooting range to most target species should all be considered. And again, remember recoil.
For example, a few years back a firearms manufacturer sent me a deer hunting rifle with a smallish scope attached. After the third shot with the rifle, the scope suddenly went fuzzy and I could not see through it. I soon found out the rifle scope was designed for a .22 rifle and definitely not for the far more powerful .30-06 it was mounted on. Recoil had reduced the rifle scope to rubble. I could hear lenses rattling around inside. Not good.
Here are some rifle scopes to consider when you have a rifle to outfit with optics.
Bushnell
Bushnell Trophy 1.75-4x 32mm
This iconic manufacturer offers rifle scopes for nearly any pursuit. Hunters could start with the Trophy 1.75-4x32mm rifle scope that is offered with a Realtree AP camo coating on the exterior surface. This scope is promoted as a versatile, all-around, big-game-hunting optic that's great for slug guns, and lever guns, which means the rifle scope can handle recoil. This scope also features a fast-focus eyepiece, has a Bushnell Circle-X reticle, and delivers 91 percent light transmission through a one-piece tube. The scope is made for the outdoors and is waterproof, fog proof and shockproof. It has ¼ MOA fingertip windage and elevation adjustments — and is offered with a solid black exterior finish also. This scope weighs about 12 ounces and is 10 inches long.
If you want to be a bit more techie, mount on your rifle Bushnell's Trophy Red Dot TRS 1x25mm that's cloaked in Realtree's AP camouflage pattern. This 3 MOA red dot sight offers unlimited eye relief that performs well on handguns and shotguns. Other features are multi-coated optics, and Amber-Bright™ high-contrast lens coating along with 100 percent waterproof/fogproof/shockproof construction. This sight does require a CR2032 battery.
Go here for more details.
Nikon
Nikon Active Target Special 4-12X40mm
Nikon offers hunters, shooters, riflemen and handgunners more than two dozen scopes to help them see the target and make an accurate shot. Among these products is the Active Target Special 4-12x40 riflescope that sports a Realtree MAX-1 exterior coating. This scope features spring-loaded Instant Zero-Reset Turrets, has a BDC Active Target Reticle and will help the user see the target clearly with a quick-focus eyepiece. The scope uses ARD (Anti-Reflective Device) Technology and fully multi-coated optics. The rifle scope is also designed for use with Nikon's Spot On Ballistic Match Technology — a system that enables users to discover the exact aiming points at various yardages based on the specific ammunition and load. The scope would obviously be great for big game hunting and also for predator pursuits.
Active Target Special 4-12x40 REALTREE MAX-1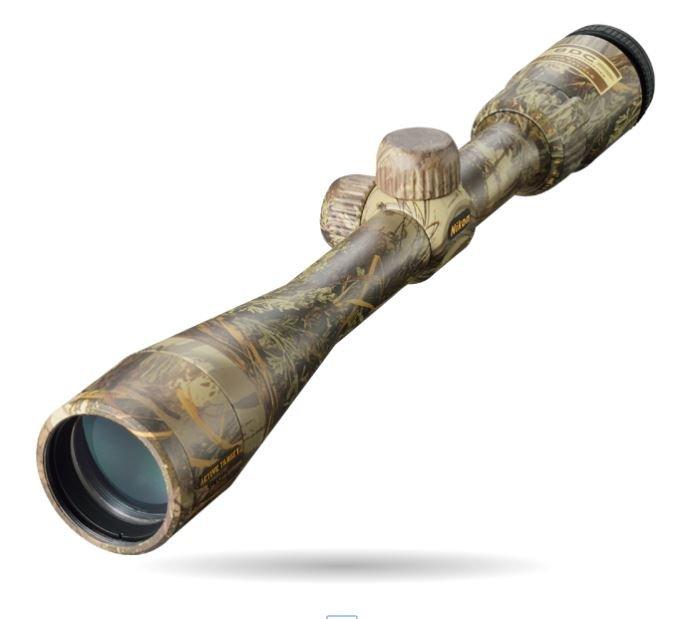 Nikon's Active Target Special rifle scope retails for approximately $330. The company offers other products cloaked in Realtree camouflage patterns, including other rifle scopes for various applications. One is the Nikon ProStaff 3-9x40 TRT with Realtree APG Camo. The rifle scope also has (BDC) and retails for around $200.
Another Nikon rifle scope some hunters seek is the Inline XR Muzzleloader Scope that has a calibrated reticle to aid with shots out to 300 yards, zero-reset turrets for quick adjustments in the field, and a generous 5-inch eye relief. The glass in this rifle scope is fully multi-coated. The XR includes lens covers and is camouflaged in Realtree Xtra Green.
Go here for more details.
Leupold
Leupold VX-6 2-12x42mm CDS XL
Leupold has an innovative online guide that helps visitors to its website sort through the dozens of scope categories the company offers products in. The new VX-6 rifle scope features a powerful 6:1 zoom ratio and superior edge-to-edge clarity throughout the entire magnification range. First, you'll find more than a dozen models of the new VX-6 rifle scopes. The new VX-6 2-12X42mm CDS XL rifle scope offers the company's Quantum Optical System and multiplies it times six. Two reticles are available, including the Fire Dot with an illuminated dot in the middle of the reticle. Another innovation that many hunters find helpful is custom building a rifle scope and you can modify this VX-6 rifle scope in the company's Custom Shop to create the scope of your dreams. Leupold scopes are built in the USA and are backed by a lifetime guarantee. MSRP is approximately $1600 for the VX-6 2-1242mm CDS XL.
Zeiss
Zeiss VICTORY HT 1.1-4x24
Zeiss offers hunters several price point categories to place one of its products atop a rifle. At the upper end of the price range are the Victory rifle scopes. The Victory HT 1.1-4X24mm is a great shotgun or dangerous-game rifle scope, such as when hunting bears in the Alaska brush. This rifle scope provides a wide field of view of 114 feet at 100 yards on 1.1 power. Change up to 4X magnification and the field of view drops to 31 feet at 100 yards. The weight is around 15 to 16 ounces depending on the rail option chosen — the scope is offered with a solid mounting rail along the bottom. The Victory HT scope is waterproof and nitrogen-filled. Eye relief is about 3.5 inches and the scope is based on a 30mm tube. This scope's maximum eye relief gives you a very quick target acquisition process and a superior overview of the whole hunting situation.
Zeiss' LotuTec coating helps keep water off the exterior lens surfaces. The company website says this rifle scope is also well-suited for hunts for dangerous game in Africa, when stalking animals and while hunting the plains. And like many of the upper-end rifle scopes, Zeiss uses Schott glass that is ground and coated to deliver an approximate 95 percent light transmission rate. MSRP is around $2,500.
Swarovski
Swarovski X5(i) Rifle Scope
This Austrian-based optics manufacturer prides itself in making quality products. Swarovksi's new X5(i) rifle scope utilizes a spring retention system and easy-to-operate turrets to ensure accuracy across the entire adjustment range. The system provides an accurate impact point adjustment of 1/4 or 1/8 MOA in terms of both elevation and windage (X5/X5i 5-25x56 P), even in the most extreme situations. To help you hit close targets accurately, you can use the SUBZERO function to go below the sight-in distance. Thanks to its outstanding optical performance, this rifle scope is the ultimate expert at long-range shooting. There are three base models of the X5i offered and several reticles to consider. The Swarovski X5(i) 3.5-18x50 with P 1/4 MOA retails for approximately $2,800.
Go here for more information.
Again, let your rifle, wallet and hunting conditions you plan to encounter guide you in selecting the best scope to ride on your rifle.
INLINE XR 3-9x40 XTRA Green BDC 300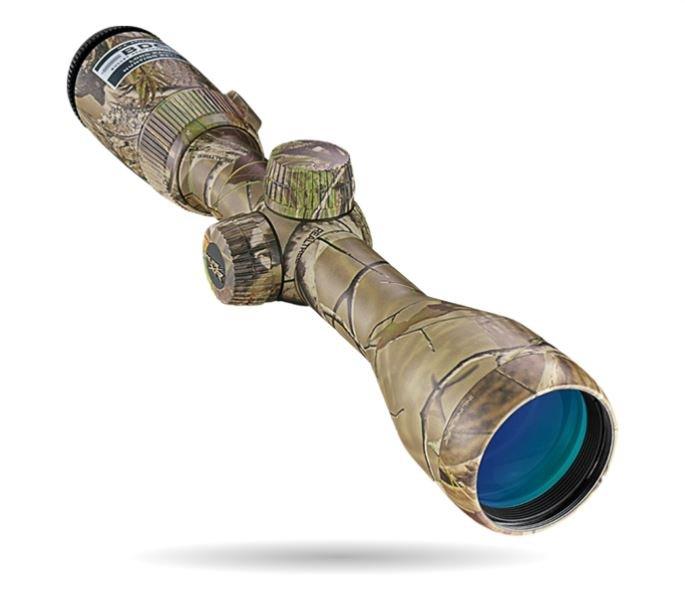 Buyer Points to Ponder
And now for some tips on investing in a new scope.
First, to make the best buying decision and comparison, take the rifle scope outdoors and look through it. Some retail shops have specially designed wooden rifle stocks where buyers can hold that stock with the rifle scope much like they would if they were hunting. The fluorescent lights in a store give a green hue and will be unlike most anything encountered outdoors; not the best observation conditions. It is important to see natural light when seeking a rifle scope that works well in low-light conditions. When considering a rifle scope, take a moment to also look inside the barrel. Any screws or bright metal surfaces noted could affect the view you get when you peer through it.
If you are wondering whether a 1-inch or 30mm tube is the best, you are not alone. While 30mm tubes are slightly larger, and the standard in Europe, most of these rifle scopes have adjustments based on the metric system. Some hunters soon become frustrated when trying to zero. These rifle scopes also require special size mounts, so shop carefully.
And when it comes to low-light conditions and challenges for hunters, illuminated reticles offer advantages. When hunting bear, or darker wet deer in a Southeast pine forest, the rifle scope crosshairs can disappear against the dark target species hair. Illuminated dots or reticles help you determine where you are aiming, and not guessing where the bullet will land.
Coatings are important. If all interior and exterior glass surfaces are coated, the term used is multi-coated. Some scopes only have coating on the exterior glass surfaces. Coatings can be sprayed, or applied as a gas in a chamber, onto the ground glass lens. Then most glass is baked to adhere the coating to it. That coating is not as hard as the glass and can be scratched, so use a cleaning kit to clean a dirty rifle scope. Do not use your T-shirt.
When considering a scope with a 50mm or larger objective lens (the opening closer to the target), keep in mind that these rifle scopes normally need taller (high) bases and thus you will normally have to raise your face and eye above the rifle's stock to see through the rifle scope and make a shot. Clothing, your body, and your shooting style will come into play. Choose wisely.
Once you have installed and zeroed a rifle scope on a firearm, give it a tap on the caps and along the tube to be certain springs and lenses are in place. Many hunters are surprised to find the scope they thought was zeroed moves when hauled afield and subjected to a few additional bumps.
Go here for Realtree guns and shooting.
Follow Realtree on Facebook.
Editor's note: This Realtree.com article was first published Nov. 8, 2016.