Get the latest from Bill Winke and company
Bill Jordan, who revolutionized camouflage, and Bill Winke, who lead the charge into digital hunting shows, are wired the same — to achieve. They're also longtime friends and partners.
We're now excited to announce the new Midwest Whitetail nest on Realtree.com. Here, you will be able to consume content from Bill Winke and his team of hunters across the country. What can readers look for in this new arena?
I have been friends with Bill Jordan, and almost all the current employees at Realtree, for a very long time, Winke said. It was a natural next step for Midwest Whitetail, Chasing November and our turkey hunting series, Spring Thunder. Realtree brings a lot of value to what we have been doing through their marketing reach and all the people their employees know. I feel very good about the opportunity to better promote the shows, and the long-term future for all three of these video brands."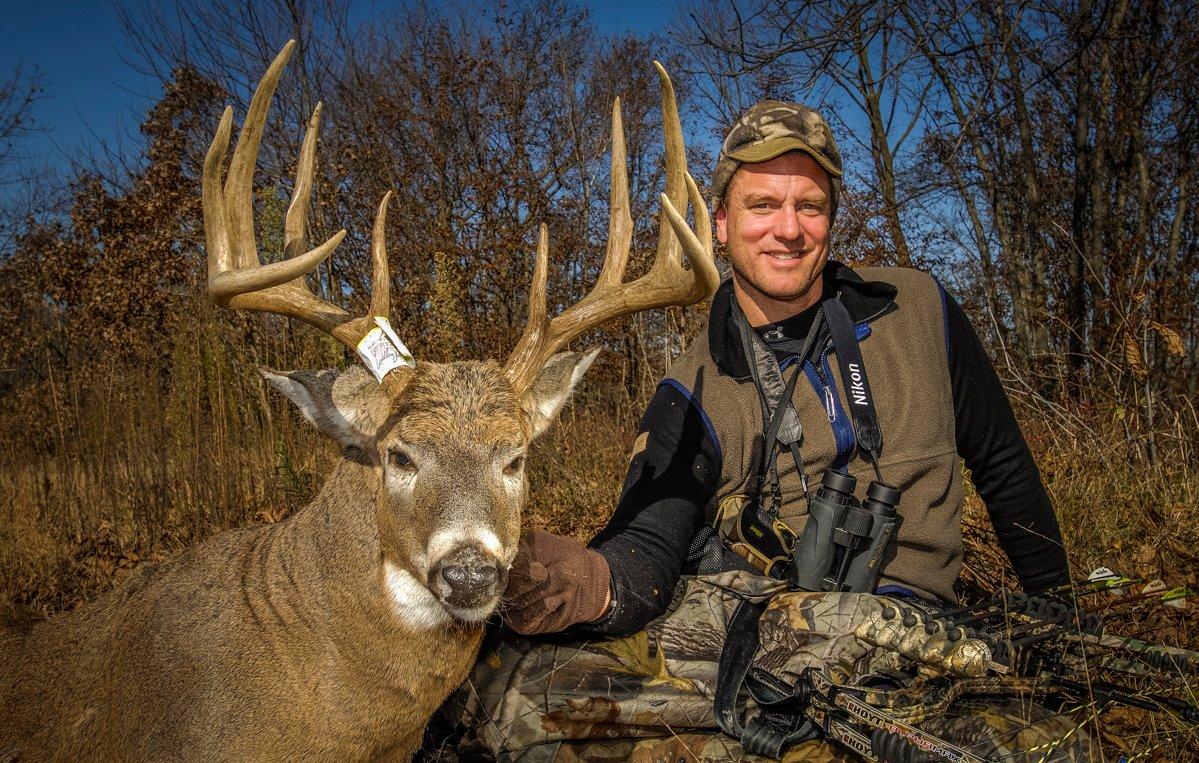 For those familiar with Realtree, but unfamiliar with Bill Winke, he's the founder of Midwest Whitetail. And all you need to know is that he's just like you.
I think I am still the same person that grew up with a love for adventure, Winke said. Growing up on a small dairy farm with very limited means, the only accessible adventures I could find were in the fields and streams near our house. That is where my love of hunting started. That same thrill of adventure is why I still love to hunt. Every day is something new. Plus, I just love the outdoors. If I wasn't hunting deer, I would be hunting ducks or pheasants, or pursuing trout with a fly rod. I just love the thrill of the chase and the opportunity to be outdoors.
Like all things worth having, building Midwest Whitetail wasn't easy. It took commitment, dedication, time and a lot of sacrifice.
At first, it was exciting in a terrifying kind of way, Winke said. I had to figure out how to do this and still feed my family at the same time. That was not easy and required soul-searching moments. It was more work than most people might think with less return than most people realize. I didn't really know what I was getting into when I started, and I am glad of that. I think if I had known the size of the mountain, I might not have started the climb.
Sometimes, ignorance is bliss, Winke continued. It took about four years before the business was making enough money for me to stop fretting each day. Creating the content is just part of keeping something like this going. You also have to manage people, find a way to pay them and make money yourself while still maintaining the integrity of the content you produce. I was fortunate to be the first to produce this style of near-live content when I started back in 2008.
One reason Midwest Whitetail took off is because Winke and company take pride in the content they produce. It's real-life content people can relate to.
Since we first started, the stated goal has always been about helping people become better deer hunters, Winke said. Sometimes they learn from us, but this format makes it really easy for them just to follow along and learn with us. As we try new things and hunt different bucks, they can see if what we try actually works. In that sense, this style is a stronger teacher than any article I ever wrote for a magazine, because the viewer gets to see first-hand if what we say actually produces. Teaching and helping hunters is our No. 1 service and mission.
Midwest Whitetail is most notably recognized for Chasing November, a semi-live, digital-only show for all deer hunters. It was a long road bringing it to fruition, though.
We were producing a TV series for the Sportsman Channel (as well as our normal web-only content) and we had sponsors for that TV series, Winke said. When I decided to stop producing a traditional TV series back in 2016, I looked for ways to keep those sponsors. Instead of just telling them we were finished, I came up with the idea of a digital-only TV series that was more of a story of the season than a lineup of random hunts. Those sponsors liked the idea and I only lost one of them in the transition. Chasing November has become a very popular series that we spend a lot of time working on each year.
We're are all about teaching and helping, Winke concluded. I started in the hunting industry as a magazine writer and my focus was on how-to articles mostly about deer hunting. I have not lost that focus. People will always want to learn, and this new opportunity will give them another great place to do that.
Don't Miss: How to Avoid Bad Treestand Locations
Check out more stories, videos and educational how-to's from Bill Winke and Midwest Whitetail.