Jason Patrick, My Coon Hunting Friend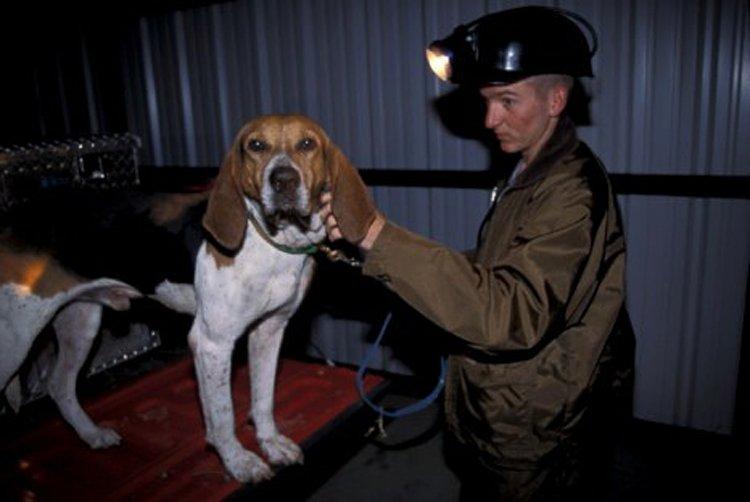 Jason Patrick is a lifelong coon hunter who's never seen a raccoon or a coonhound. Spend one night in the swamps hunting with him, and you'll gain insight on what really matters in life.
During a recent hog hunt to Darlington, South Carolina, I met this extra-special hunter. Jason is a true Southern good ol' boy. He speaks with experience far beyond his years, and even in the darkness of a South Carolina swamp, Jason always seems to glow. Jason's eyes didn't develop in the womb, and a result, he was born completely blind. Hunting with him left me in awe when I realized this die-hard coon hunter has never seen anything in his whole life: The woods, the swamp, his dogs, his truck, his best hunting buddy, his mother—absolutely nothing.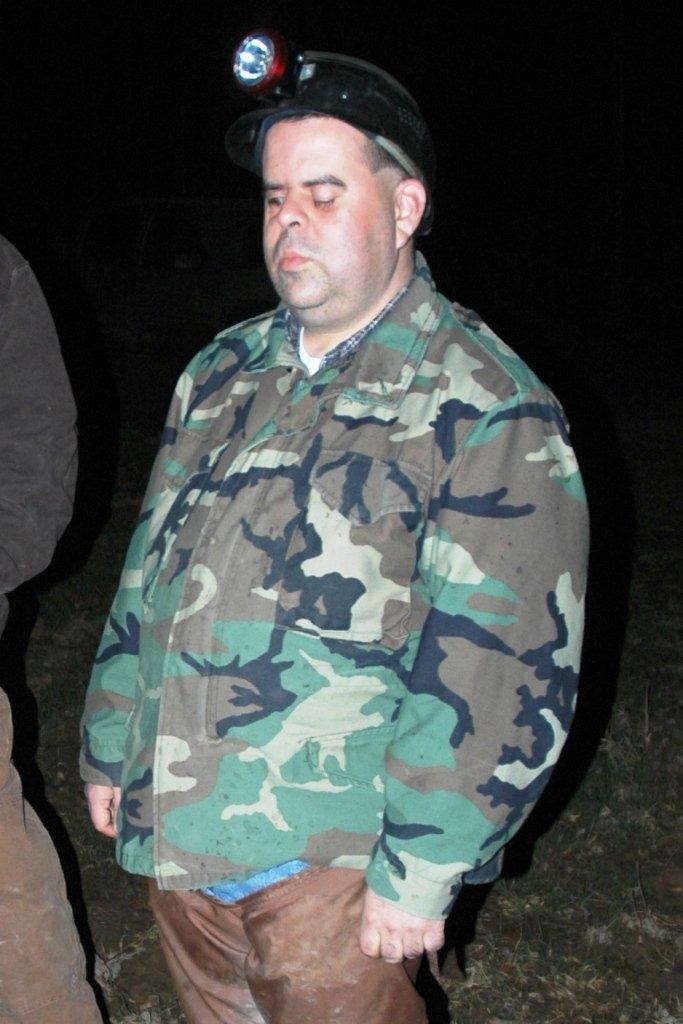 A Hunter With Humor
One of Jason's greatest assets is his sense of humor—which is something I didn't expect from a guy who has more reasons to complain than most of us combined. I was born blind as a bat, and I make plenty of jokes out of it, Jason said as we got acquainted before the evening's hunt. It seems most everybody knows I can't see … most everybody but me, that is, and I ain't smart enough to figure it out yet!
But I love the outdoors and come from a hunting family, he added. Coon hunting is a disease—when it gets in your blood there's nothing you can do about it—not that I'd want to.
And it's immediately obvious Jason has coon hunting running through every drop of his blood. He kept a hunting journal complete for one year, from June 1998 through June 1999. That year, Jason hunted 263 nights. And although he and his crew shot only 98 coons, they saw more than 200. Jason admits that's not the best they've done, but it gives you a good idea how much he likes to hunt.
Jason has shot a few coons, with the help from a spotter. But to him, it doesn't matter who kills them. It's not about who kills what; it's all about how many you tree as a group, he said. From his journal, he can tell you every detail about the hunt—except who shot the rifle.
Ninety percent of coon hunting is shooting the bull, having fun, joking around, being in "God's nature and having fun together, Jason noted. Besides, I prefer to work the dogs.
Jason loves dogs that work hard, but just being with dogs in the field just isn't enough for him. He runs his own business selling dog food and boarding dogs for extended periods of time.
Like any other hunter, Jason has his own truck, too. He admits it's a bit strange for a blind man to have his own truck, but according to Jason: It just ain't fair to muddy up someone else's truck every night. Jason also has all his own gear, organized the way he likes it, in his truck. A man that hunts has to have his stuff the way he wants it, he noted with a smile. Jason will even let you drive his truck, if you ask nicely.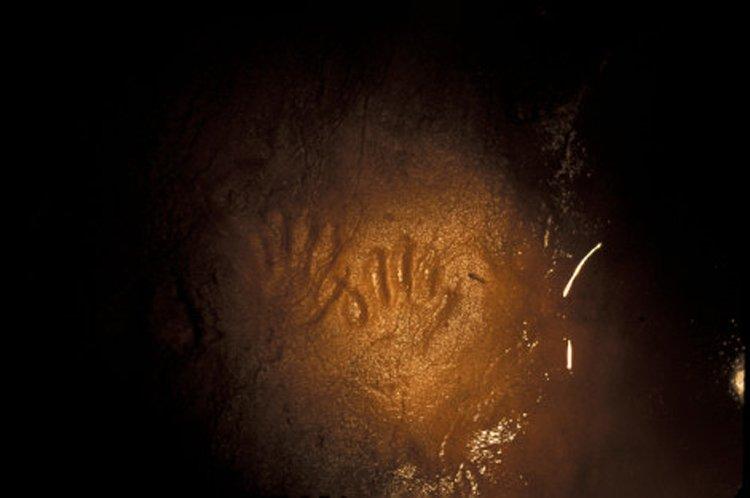 The Making Of A Coon-Hunting Maniac
As is often the case, people rise from difficulties to achieve extraordinary things. Jason's mother became a teacher for the blind, and the entire family and community of Darlington were drawn together because of this very special child. According to family and friends, it was obvious from an early age that Jason was extremely bright.
As a kid, I never cared much for TV, he jokes. So he spent a lot of time listening to music and talking with adults instead.
By the time Jason was five years old, he was a local celebrity. He was a poster child for the March of Dimes for several years, sang on local TV stations, and performed for many service clubs in the area.
Jason's dad, Donald, and a friend named Harvey Drawdy, loved coon hunting, and at the early age of five, Jason took to the passion and became an avid coon hunter, hunting coons with his father and Harvey whenever possible.At first, someone would sit and wait near the truck with Jason while others went to the tree, but by the time Jason was eight years old, he refused to be left behind and was going to the tree with the rest of the hunters almost every time.
Jason always had to have the best coon hunting equipment, said Drawdy. It became very important for Jason to have and wear what all the other coon hunters were wearing, right down to the headlamp and coon squaller. At Christmas time and during all birthdays, Jason's gifts always were coon-hunting related.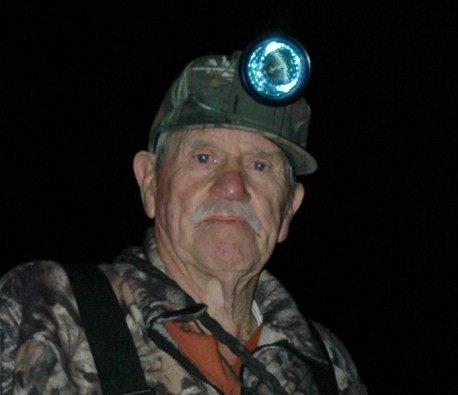 Jason's first dog was a Walker named Bonnie. According to Drawdy, Bonnie never made it to the great or even good coon dog category, but she was Jason's, and that made her special. Jason also hunted behind Drawdy's dog, Gyp, who took a liking to Jason and would always lead him back to the truck after a tree.
When Jason first started coon hunting aggressively, he and a local group of hunters headed to the woods at least three nights a week during the season. In 1983, Jason became a member of the Black Creek Coon Hunter's Club, and occasionally would hunt in competitions. He served as the Club's vice president from 1993-2000, and became president in 2001.
To keep pace with his growing coon hunting addiction, Jason got another dog, Luke.
Luke quickly became Jason's pride and joy, added Drawdy. He spent many nights hunting Luke and many more days and nights bragging on him. In all the years I've hunted coons, Drawdy continued, I've never found anyone who enjoys it like Jason does. He will go any night. It never gets too cold or wet, and he will stick with you all night. It's amazing how he can work his way through the toughest terrain, holding onto your hand or belt. Jason very seldom trips or even slips. In fact, most of us who are sighted trip more often than he does.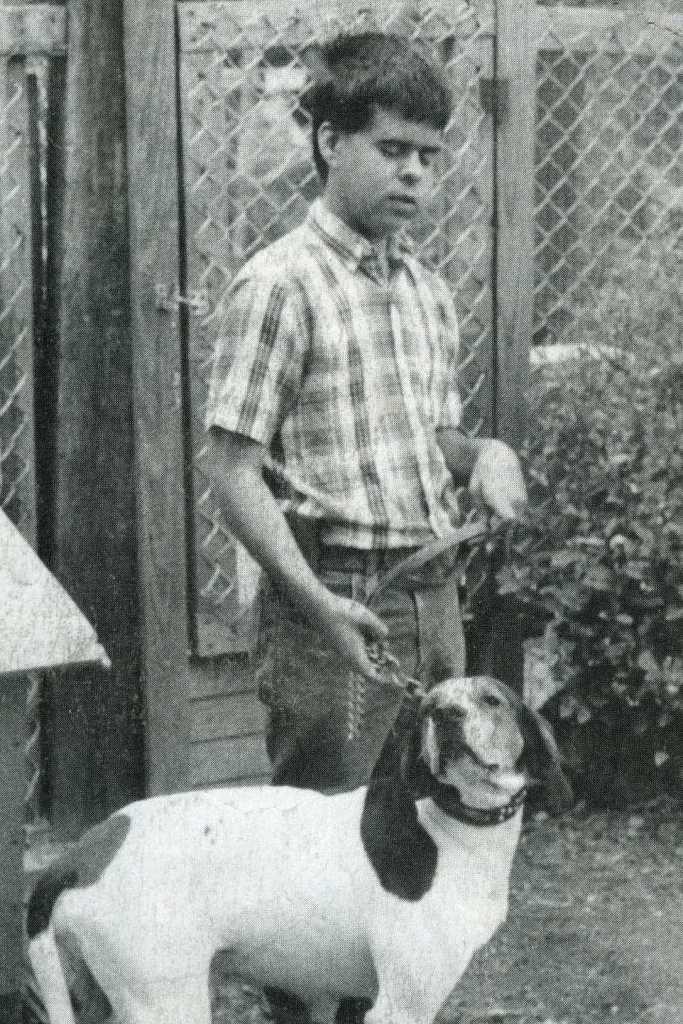 Jason's acute sense of hearing really lends itself to coon hunting, Drawdy said. When it's black-dark and everyone's quiet and listening for that strike or tree bark, Jason is more than equal to the best hunters. He can distinguish every dog in the pack instantly. He can call strike and tree with the best of them. When the old ringtail is on the limb, Jason will get to the tree as quickly as anyone and will use his coon squaller to make him look. He will stand back and, when the coon is down and the kill is made, he's usually amongst the dogs getting the lead on his dog.
A Hunt with Jason
Jason, his long-time friend Harvey and I were barely three steps into the woods, and I already knew Jason wasn't someone I'd soon forget.
Do you chew tobacco? Jason asked.
No, not really.
You will tonight, Jason chuckled as he handed me a pouch. I grabbed a thick pinch of long leaf. Jason smiled. Harvey laughed.
As we reached the edge of the woods, Jason reached down and set the dogs loose. Both the dogs and Harvey were quickly far ahead of us and out of sight.
Can I take your arm and help you to the tree? I asked.
You're more than welcome to, JJ, Jason replied, But don't you dare get in my way or slow me down. Jason laughed quietly to himself. I chuckled too, kept my flashlight pointed at the ground and did my best to keep up with Jason.
Hear that higher-pitched bark? Jason questioned, obviously sensing my slight awkwardness with the deafening silence. That's my friend's dog, Candy. She's a pretty dog, but I bet she's barking up the wrong tree.
I thought you trained dogs, Jason.
I do, he replied, A little bit. To be honest with you, though, I ain't really got the patience for it. That's why Candy ain't worth a damn.
Have you ever thought about getting a seeing-eye dog? I asked.
It would do nothing but get in the way and slow me down, Jason retorted. It's bad enough I gotta chase a lost coon dog around in the dark; I don't need to be chasing around another dog.
Ya know, JJ, Jason continued, I've got radio collars to help me find my dogs and good friends to keep me from being lonely in the woods. If you really think about it, there's not much more a coon hunter needs.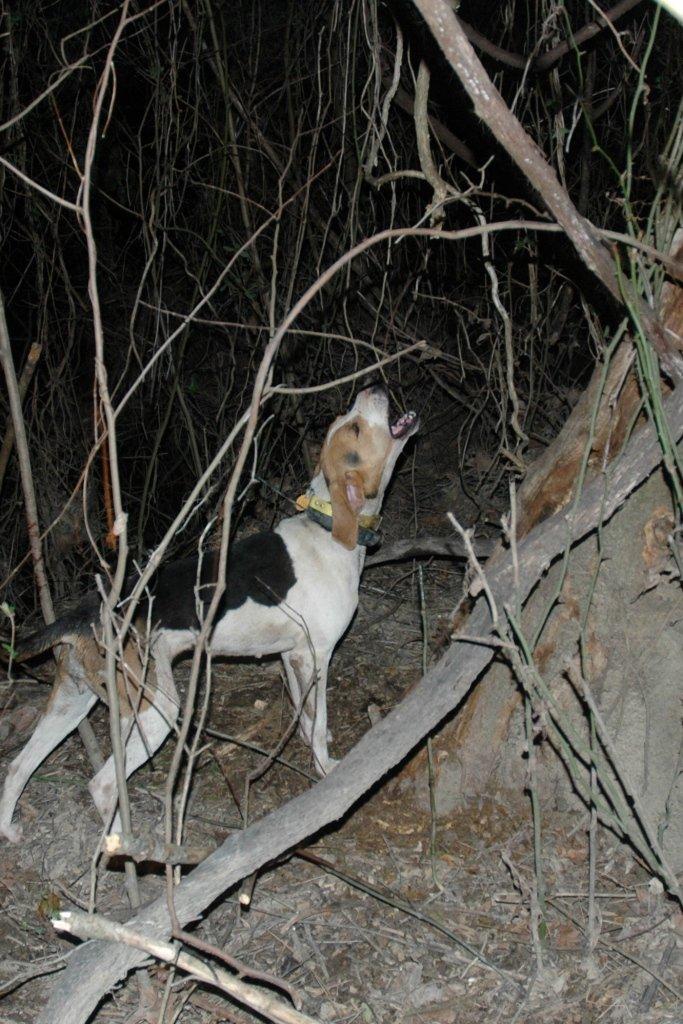 As we reached the tree where the dogs were bayed, Drawdy materialized from the darkness without making a sound. His eyes locked on mine and we exchanged a brief smile before looking up to the tree tops. I couldn't see any sign of a raccoon, and the strain in Drawdy's eyes indicated he was having similar luck.
You see a coon yet, Harvey? Jason questioned.
Boy, how'd you know I was sitting here? Drawdy answered.Jason looked in the direction of the old coon hunter and drew a long grin, and I had a feeling this was not the first time these two had gone through this exact conversation.
Jason spat a mouthful of Redman juice onto the leaves between his boots without ever breaking smile. I smelled you from a few hundred yards back, he said. You stink like you've been dipped down the third hold of an outhouse.
Drawdy laughed like a crazy man and then added his own Redman spit to the earth. He looked back up to the tree, adjusting his headlamp in search of the green beady eyes. I'm pretty sure your dog has my dog all confused, Jason. Old Candy never was very good at getting to the right tree, teased Harvey.
At that moment, we heard more dogs barking in the distance. Jason and Harvey were so busy jawing at one another that the dogs wandered off and took to another trail.
Jason, Harvey whispered with his head cocked to one side: Is that your dog?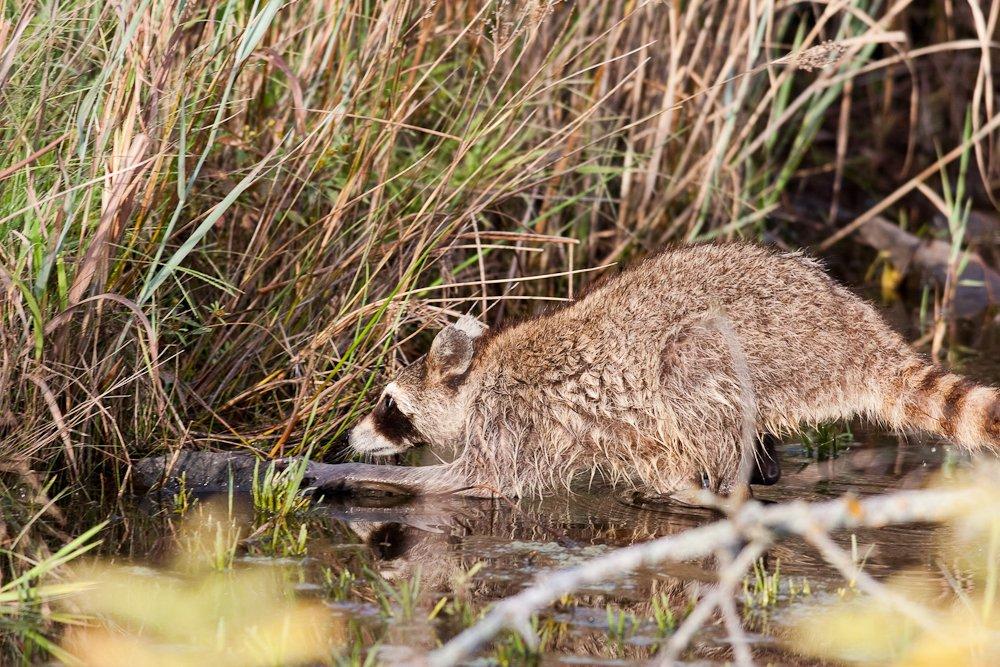 No, replied Jason.
Harvey looked harder at the darkness where a different bark came from: Is that your dog?
No, replied Jason.
Well, it must be mine, 'cause there ain't no other dogs out there, Harvey concluded.
Yeah, Harvey, that's pretty good, admitted Jason.
I laughed. Jason turned to me and whispered, Harvey can't hear very well now that he is getting older, but the truth is he never knew what dog was his anyway.
As we headed back to the truck, Jason again took my arm, although he was leading me more than I was leading him. Candy came silently in and went directly to Jason. Jason bent down and grabbed her leash.
How did you do that? I asked. Is it instinct or practice?
Oh, I don't know about all that, he said. I never thought about it. I just done it, you know?
Can I take a picture of you and Candy? I asked once we got back to the truck.
No, Jason replied without hesitation. I'm not a hunting-dog snob, but I'm not going to have my picture made with just any of them—especially not that one. JJ, if you hunt coons a lot, there are many nights when you won't ever see a coon, Jason said, sensing my disappointment about returning empty-handed. But think on the bright side: I've been hunting almost 10,000 nights in my lifetime, and I ain't ever seen a coon!
Jason's Excellent Insight
As we bounced down the two-track toward the lodge, Jason broke the silence as I reflected on the evening's adventure.
JJ, being blind is all I've ever known, Jason said as he leaned toward the back seat. I had to decide: Deal with it or not deal with it—go hunting or not go hunting.
It looks like you're dealing with it quite well, I said.
Well, I had help. The Lord didn't give me to a good family, Jason said. He gave me to a great family. Without my parents, my sister, Jessica, and good friends like Harvey, there's no way I would be here next to you right now. Fortunately, they never accepted my blindness; they always treated me just like my sister. I had the same chores and the same responsibilities.
There's no 'I' in coon hunting, JJ; it's all 'we,' he continued. I honestly don't mind being blind, but life would be a lot more difficult if I had an 'I' attitude.
Jason should be an inspiration to all young people, concluded Drawdy. Though born without sight, he does not consider himself handicapped. You only need to be around him five minutes to find out that he's right.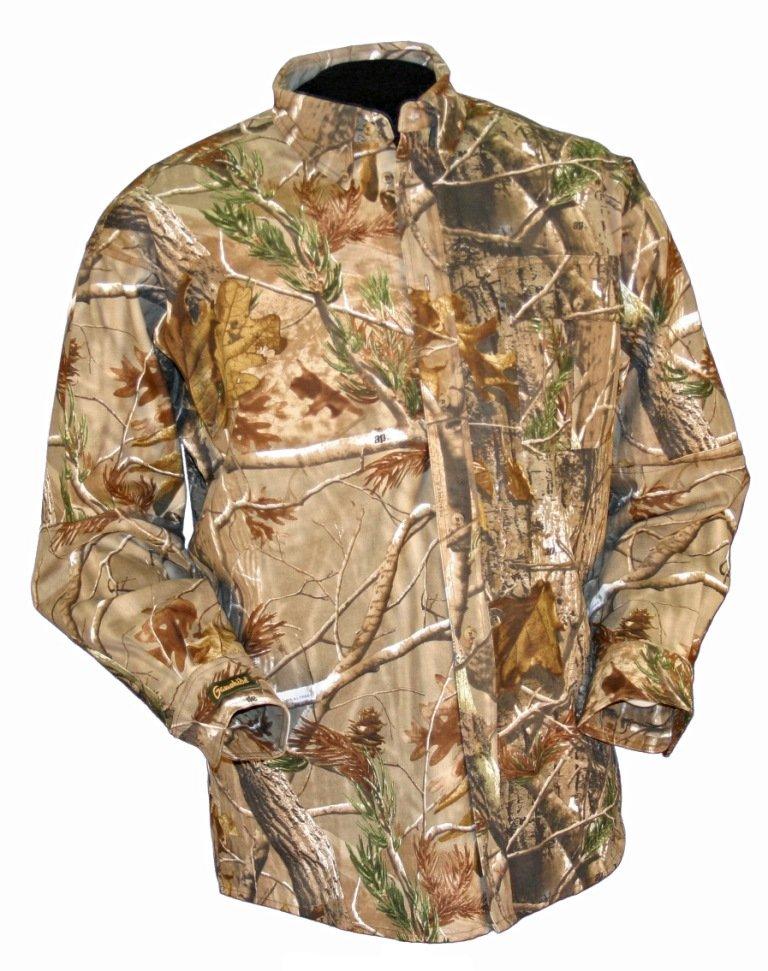 Jason's New Outfit
For Jason's help with this article we got him a set of GameHide's ElimiTick garments. These clothes use Insect Shield Repellent Technology, a man-made version of a natural tick repellent found in chrysanthemum flowers. The odorless and invisible repellent-technology is bonded into fabric fibers, and is U.S. EPA-approved. Tests on ElimiTick clothing show garments are 97.9 percent effective on ticks, even after 70 washings. Tiny ticks are hard for any hunter to see, but they are especially tough for Jason to see! So, we hope this new outfit will help him out. (Although, we know that Jason rarely needs help.)