Is Melissa Bachman Suffering the 'Palin Effect'?
Melissa Bachman might be the hunting world's equivalent of Sarah Palin. Many of you know her from her television show, "Winchester Deadly Passion." Some of you may remember when National Geographic booted her off its reality TV show, "Alaskan Survival" because of viewer outrage regarding her hunting practices.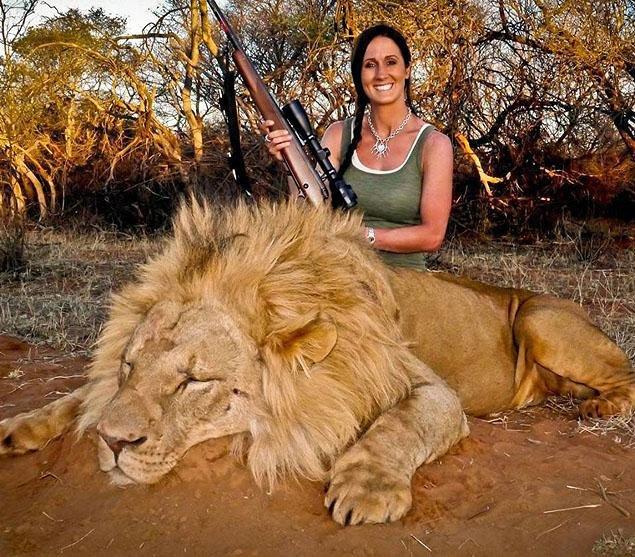 Now Bachman is in hot water with anti-hunters again over a recent trip to Africa where she successfully, and legally, hunted and killed an African lion. She posted a photo to her Facebook and Twitter outlets. "An incredible day hunting in South Africa!' she tweeted. "Stalked inside 60 yards on the this beautiful male lion ... what a hunt!'
The Facebook post and Tweet caused Elan Burman, of Cape Town, to launch an online petition at (where else?) change.org calling on the South African government to ban Bachman from setting foot in that country again.
Burman wrote, "Melissa Bachman has made a career out of hunting wildlife, for pure sport. Her antics are captured extensively on her personal website. She is an absolute contradiction to the culture of conservation this country prides itself on. Her latest Facebook post features her with a lion she has just executed and murdered in our country."
A quick look at change.org's roster, after searching for Bachman's name, revealed several petitions demanding that she stop doing what she loves to do. For the record, Bachman followed all the rules and took all legal precautions before, during and after her African hunt, same as countless other traveling hunters do every year.
Omar, from the Netherlands, wants Nikon to stop sponsoring her, too, and wrote, "Sadly yesterday I discovered that Nikon is sponsoring the professional hunter Melissa Bachman. I've seen pictures of this woman boasting next to the corpses of bears, alligators and other animals and I feel it disgusting. But what is most disappointing and sick is to know that through my purchases to Nikon I am contributing to her slaughtering." That petition has 2,303 supporters.
Then there's Gill in the U.K., who keeps his petition short: "Stop ignorant people killing our animals." That petition has 50 signatures.
Of course, change.org lists the aforementioned petition to stop the National Geographic show, which claimed "victory" because it achieved its goal with 13,482 supporters. It also includes a closed petition to keep her on the show (1,971 signatures).
At last glance, the petition to keep Bachman out of South Africa had received 111,743 signatures, including one by comedian Ricky Gervais.
My opinion? I think, like the Palin effect, Bachman gets this treatment because she is a she. But what do you think? Is Bachman repeatedly a target of anti-hunters because she's a woman, or a hunter in the public eye, or a little of both?