Judge Says No to Blocking Youth Turkey Hunt in San Diego County
My, my … it's been a couple of weeks now since we've visited California and its continual struggle with wildlife management, hasn't it? Whenever I want to find the preposterous in outdoor news, I check with California or Illinois first.
This week, there's good news out of California.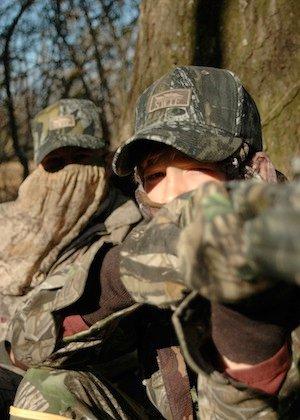 The L.A. Times reports that San Diego Superior Court Judge Lorna Alknse refused to block a National Wild Turkey Federation-sponsored youth turkey hunt, set for this weekend at the 3,800-acre Santa Ysabel Open Space Preserve in San Diego County. The Animal Protection and Rescue League asked the judge to block the hunt using the grounds that it believes the event requires an environmental impact report. It stated the event allows youth hunters to "trample the sensitive habitats" as they "fire shotguns at turkeys." The league also appeared to be concerned over the impact that 20 youths hunting turkeys would have on the vast reserved space for that weekend.
The county Board of Supervisors already voted 3-2 to allow the NWTF to sponsor the hunt. And that, to me, is telling. It reminds me of our own Supreme Court, with its narrow 5-4 victories in certain gun-related suits brought before it in the past few years. In both courts, it's too narrow a margin.
However, for now we'll take what we can get and hope to change the numbers in the future.
Which begs the question. Are you comfortable with the balance in the Supreme Court these days?