Are You Looking for a Hunting Dog Puppy?
You wouldn't walk into a sporting goods store and purchase the first shotgun you saw without doing some background research first, so why then would you skip that step when selecting a puppy that you'll be hunting with for the next 10 to 12 years? Many hunters make that mistake and end up regretting later.
In addition to being your most valuable hunting asset, your hunting dog is likely to become your closest companion. Not only will it share some of the best moments of your life with you, it'll make many of them possible. You'll spend hours with your dog during training and in the field, so you want to take great care in choosing the puppy that is perfect for you.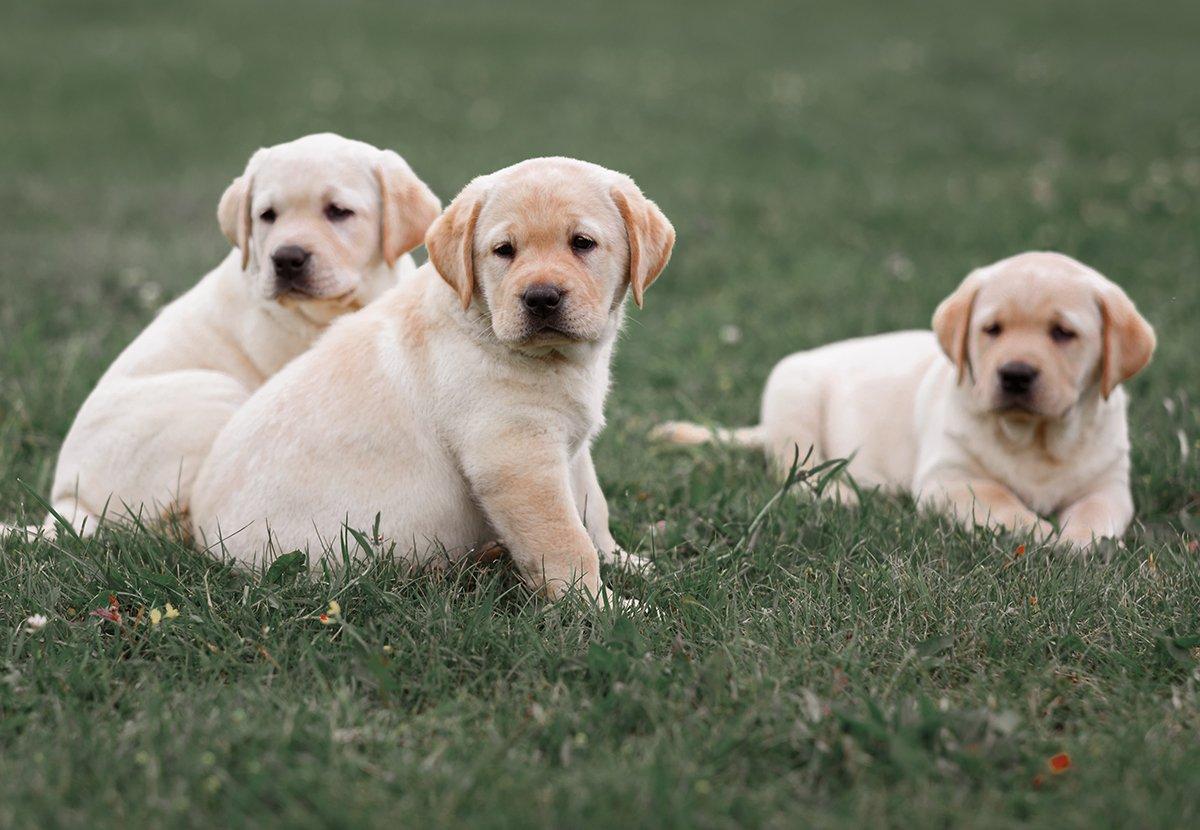 Tim Nichols of Fall Flight Retrievers says not every puppy has what it takes to become an outstanding hunting dog. So you need to know what qualities and traits to look for, specifically when it comes to health and trainability.
The most important tip I can give you is to go look at several litters of puppies and don't take your checkbook with you, Nichols said. You need to do some considerable research before selecting a puppy. If you bring your checkbook with you, you're likely to purchase a puppy before you should because they're cute, and they're hard to resist.
Pedigree and Health
You've heard the saying he or she is a chip off the old block when referring to a child's resemblance in personality and appearance to his or her parents. This rings true in the dog world as well, especially when it comes to health-related issues and trainability.
The very first thing you want to do is look at the parents' health clearances, Nichols says. Make sure that neither parent has had an issue with hip dysplasia. The Orthopedic Foundation for Animals (OFA) will certify the dog's hips based on a scale of good, excellent or fair, and will include the results in a database.
Remember the puppy you choose should be your hunting partner for 10 to 12 years. If that puppy ends up with hip dysplasia, you'll get no more than three or four years out of it.
Parents also go through certification that checks their eyes for vision problems and their bodies for muscular dystrophy. There's also a genetic test for Exercise Induced Collapse (EIC), a genetic disorder that can be passed down from the parents. A dog with EIC will get heat exhaustion if it is overly worked or excited and can experience muscle weakness and even collapse.
Last year, a guy brought me a great-looking dog to train, Nichols said. I had her out in the field training and all of the sudden, she lost control of her back legs. She couldn't even get in her trailer. I took her home and called the owner. He had not checked on the parents' genetics, and sure enough, after testing his dog, he found out she had EIC.
Nichols warns that if you select a puppy with parents that have not been genetically tested, it will most likely come back to bite you.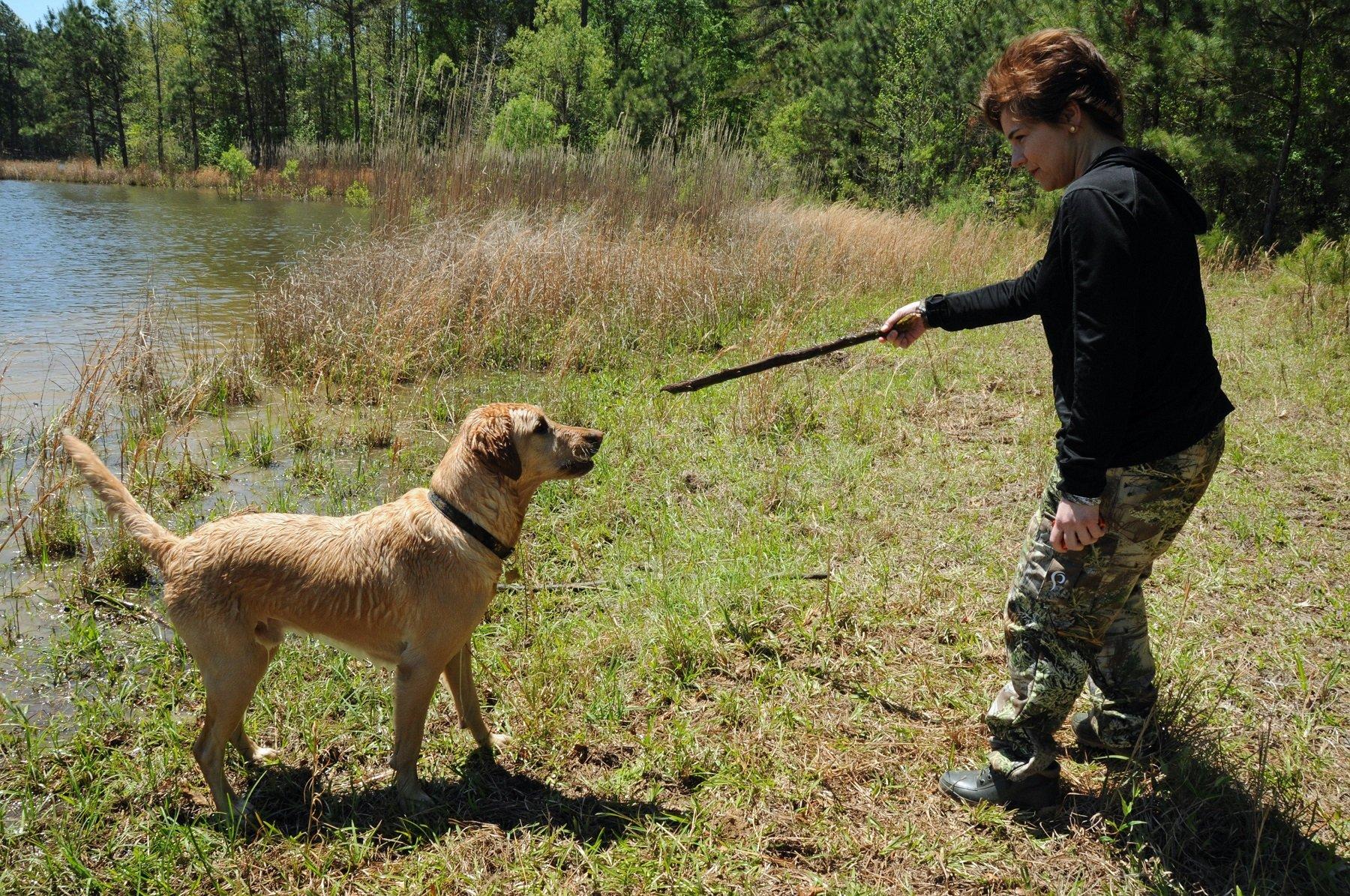 Performance Titles
Next, check to see what titles the parents have received. If the parents have earned impressive titles, such as Grand Champion, etc., then chances are, the puppies are going to have the raw materials it takes to be great hunting dogs too.
When I train a dog that has parents that are titled and have a good health certificate, then I know that dog is going to learn fast. If the parents can do it, then the puppy can do it. It's as if the puppy is programmed. I can often train a dog with good health and breeding in three or four weeks, whereas other dogs can take three or four months.
Nichols says when selecting a puppy, you are most likely going to get what you pay for.
Don't expect much out of a puppy that only cost a couple hundred bucks with no health certificate, he said. You can get a nice, title puppy with all genetic testing for between $500 to $600. A puppy with Grand Hunter Retriever parents can run around $1,000. Of course, you can spend even more for a super-high quality puppy, but it's not necessary.
Time to Select Your Puppy
Nichols said when you go to look at the puppies, also check out the surroundings and ask yourself these questions:
Are they in a nice whelping box with mom or out in a kennel in cold weather?
Is the breeder reputable?
Are the parents on site?
Is the area clean and hygienic?
If you can't answer yes to these questions, you need to keep searching.
When it comes time to select a puppy, Nichols warns not to automatically assume that the puppy that is running around, retrieving and being playful is the best pick of the litter.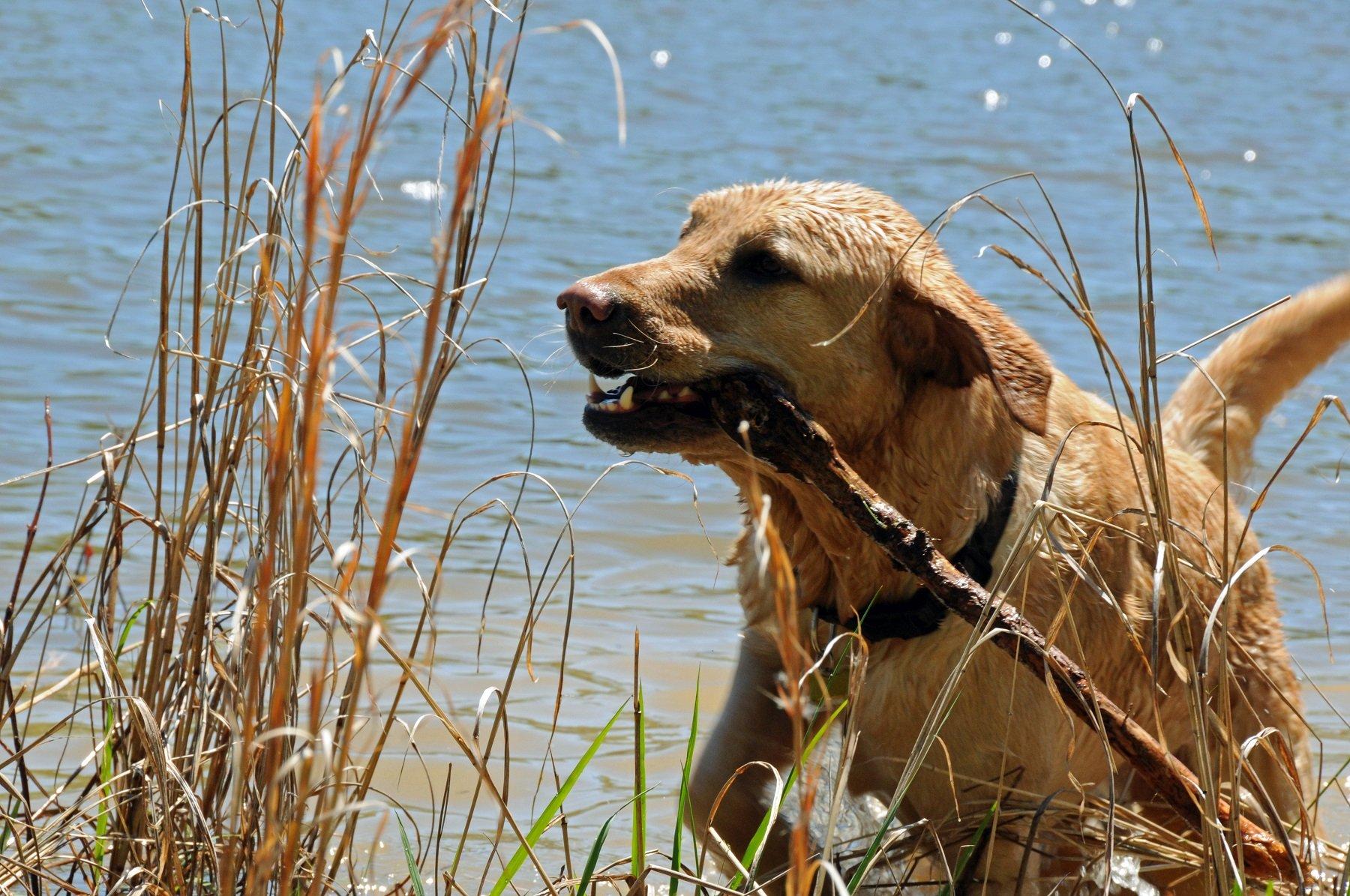 That fact that one puppy is active and playful and the other two are resting or sleeping doesn't mean a thing, Nichols said. The other two puppies may have been running and playing earlier and they're now taking a nap. So, you can't really tell much about a puppy by its energy level at any given moment. You do want to see if the puppy will come to you and if it acts spooky or is extremely shy.
Again, the best determinate of a puppy's potential is its parents.
If the parents are on the premises, ask to see them, he said. Ask to see what mom and dad can do. If someone is coming to pick out one of my puppies, I always take out the parents and show the buyer what they can do. That way, they can get a true idea of their puppy's potential.
Once you've selected a puppy, the best thing you can do for it is to socialize it.
For the first five months of that puppy's life, take it with you everywhere you go, Nichols said. Get it out around other dogs, family members and friends as much as possible. If the dog is not socialized well, it will scare easily and will be much more difficult to train.
During those first several months, Nichols recommends you teach the puppy basic commands, such as sit, come and stay.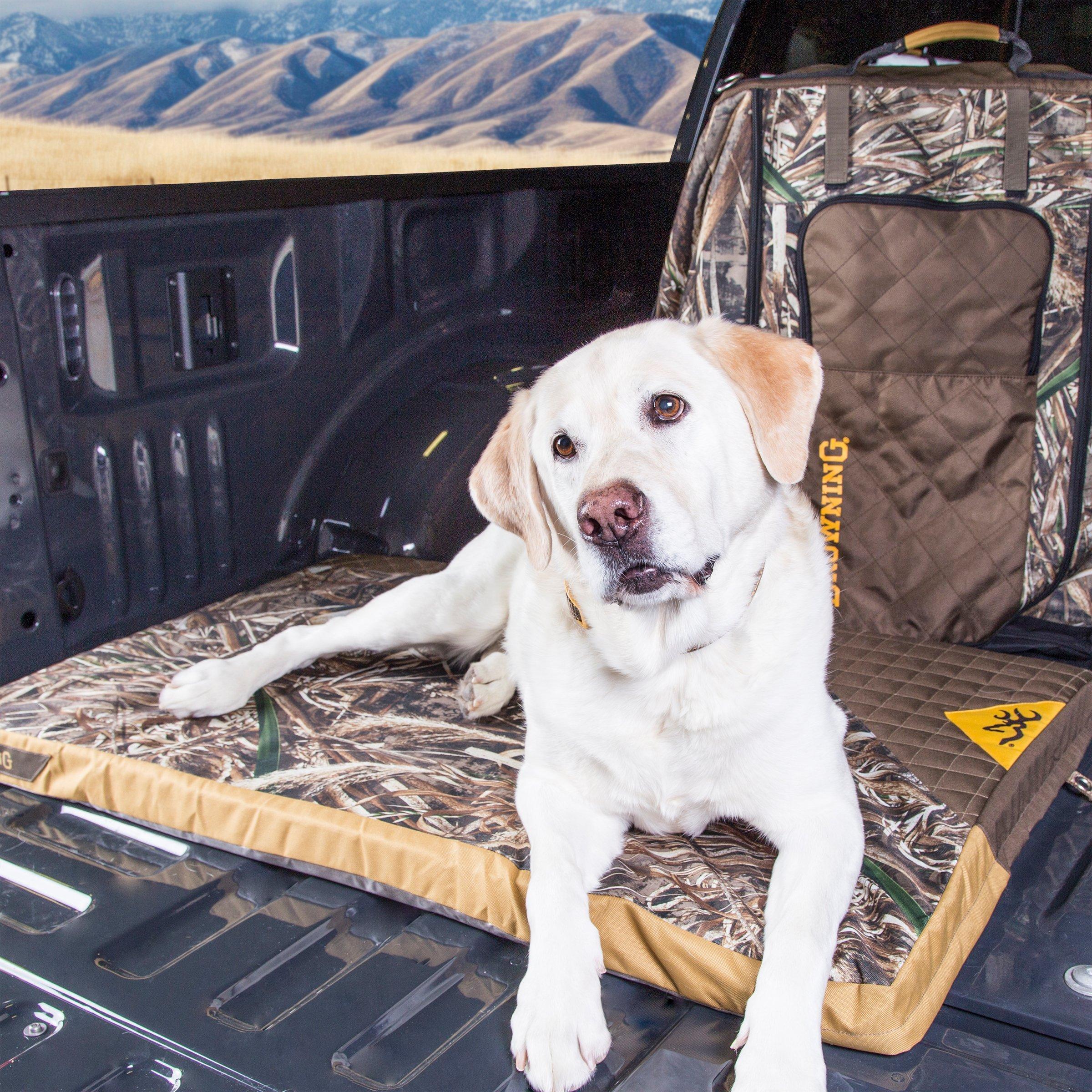 (Browning courtesy photo)
Selecting a Trainer
Once the dog has learned the basic commands and is approximately six months old, it's ready to go to a trainer. When selecting a trainer, Nichols recommends following these steps.
Ask for references. Ask the trainer for phone numbers of other clients and call them to ask about their experiences with the trainer.
Attend several hunt tests near your home to check out the participating dogs. Find out who trains the dogs that perform the best.
Ask the trainer to show you his dogs and work them for you. Also have him show you the parents of the puppies he has available and ask to see what they can do.
Once you hand your dog over to a trainer, remain involved in the process to ease the transition for both you and the dog once it returns to you several months later. Actively participate in your dog's training and use the opportunity to learn how to handle the dog.
Once your dog completes its training, take it hunting and follow the same program that your trainer used, Nichols said. After hunting with the dog for a season, bring it back to the trainer for a tune-up. Take the dog to hunt tests and make sure that it continues to progress.
If you put great care into selecting your puppy and choosing a high-quality trainer, then you'll create a partnership that will reap great rewards for years to come, making the time, effort and money spent well worth it.
Go here for Realtree Small Game Hunting. Follow us on Facebook.
Editor's Note: This Realtree.com article was first published March 1, 2017.