What You Should Carry in Your Field Bag
This fall, I'll be squirrel hunting. Something else that's guaranteed is the bag I'll have slung over my shoulder. For as long as I can remember, my father, Mick, as dedicated a squirrel chaser as ever walked the Earth, carried with him into the autumn woods a light-green military satchel containing everything he was going to need for the day's hunt.
Today, I continue that tradition, and here, give you all a glimpse into the interior of my own personal squirrel hunting field bag.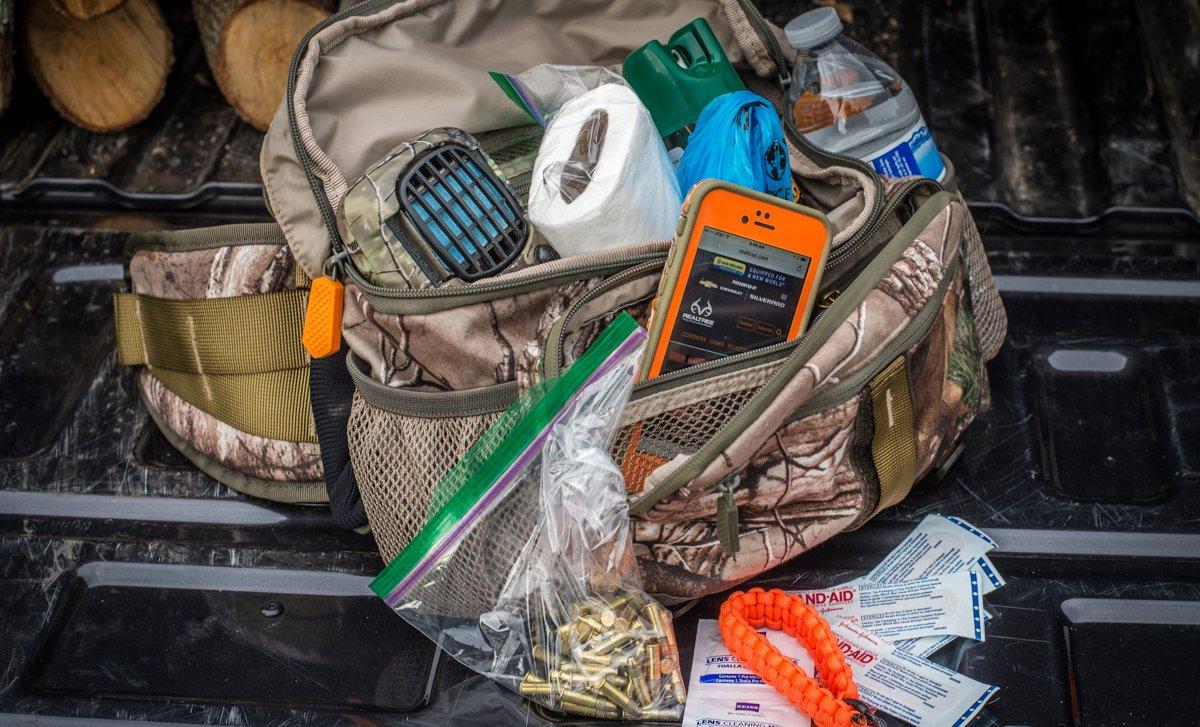 The Bag
In truth, any field bag or small pack will work; even a waterfowler's blind bag, if you're so inclined. Obviously, I want something big enough to carry my gear, plus any squirrels I shoot, but not so big as to be bulky or problematic. Ideally, I want a bag that's of a size so as not to be in the way when I find myself slipping along a dry creek bed, eyes on a fox squirrel cutting beechnuts 75 yards away.
Despite today's multitudinous choices in terms of cutting-edge field packs, my father and I remain partial to a very simple, inexpensive, single-pocket U.S. Army field pouch. Truthfully, it's been so long ago, I can't say where either of us got ours; however, any military surplus store worth its salt should have a large selection of slightly used bags. This is probably your best option, as you actually try the bags on and see, firsthand, what they will and won't hold. Perhaps not surprising, there are an infinite number of websites selling military surplus bags.
Regardless of the make, model, appearance, or price, the bag should be durable, comfortable, and, at the end of the year, washable. Oh, and pockets. You want some pockets or secondary pouches, but not so many that you're losing things. Trust me; it happens. And camouflage because squirrels do have excellent eyesight.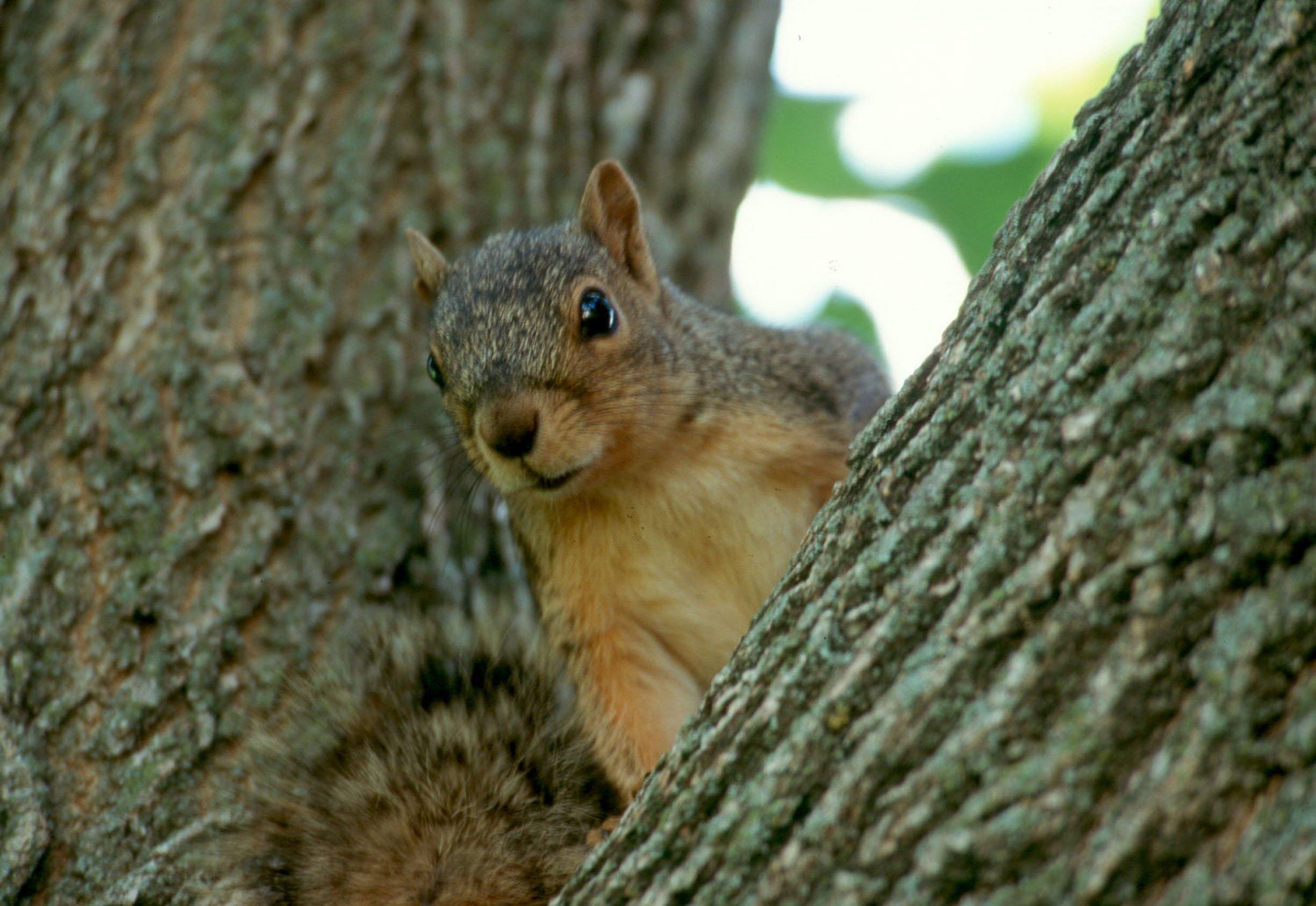 The Contents
Some of what goes into my field bag depends on a handful of variables, e.g., ammo for my firearm for the day, plus gear for the weather and the time of year. What I carry includes the following:
Ammunition
Rifle ammo: .22 - I'm fond of the old school Winchester Wildcat greasy all-lead solids in a 40-grain format. Afield, I carry two 10-round rotary magazines for my Ruger 10/22, plus a 50-round box in case my squirrel hunting coincides with the Zombie Apocalypse. Sometimes, I'll throw a light handful of loose .22 rounds in a plastic bag and call it good. If I can't kill six squirrels with 30 rounds, something is definitely wrong.
Shotgun ammo: .410 - A box (they're light) of Winchester Super-X 3-inch shotshells; No. 4 shot if the trees are tall, and No. 6 if the leaves are heavy.
Muzzleloading Gear
When I pack my .32-caliber long rifle, the gear list is a little more lengthy. Here, the bag contains a bit of Hodgdon Triple Seven powder, .330 diameter ball, cotton patches, No. 11 percussion caps, and a collection of possibles, e.g., cleaning patches, ball puller, nipple pick and wrench, small screwdriver, and a cleaning jag.
Compact Binoculars
Even when I could see, binoculars helped distinguish between a non-living bump on a limb and a true-to-life breathing squirrel. Plus, I could use them during slow periods to bird watch.
Nikon MONARCH 5 All Terrain Binocular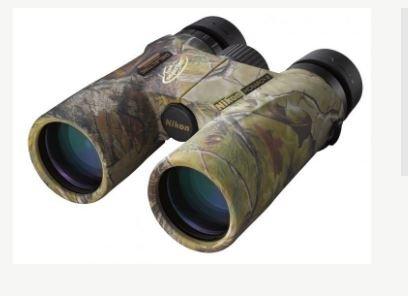 ThermaCELL
Undoubtedly, the best $20 you'll ever spend. Period. Squirrel season often opens in September, a month when mosquitoes are still out-and-about. Just fire one of these units up, set it on the ground beside you, and in minutes, your AO - that's Area of Operations - will be mosquito-free. My bag also contains an extra butane canister and three or four repellent pads for said ThermaCELL.
Bug Spray
Despite the olfactory memories brought on by the sharp scent, it has a downside; that being it's quick to remove any wood finishes it comes in contact with. It's not good on watch crystals, either, and it's said the absorption through the skin isn't the best for your health. I carry both a ThermaCELL and OFF - the former for efficiency; the latter, tradition.
Water and Snacks
No soda. No juice. Just water, and depending on the heat, two or three 12-ounce plastic bottles. As for calories, I'm a junk-food junkie. My field bag will hold David's Sunflower Seeds, candy bars, Little Debbie snack cakes, cookies, and chocolate-covered raisins. Real food will include an apple or orange, goose jerky, and the requisite PBJ.
Timber 2 Table: Sliced Jerky vs. Ground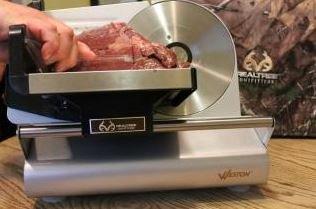 First Aid Kit
In an old-school metal Band-Aid box, I'll carry bandages, eye drops, Q-Tip swabs, tweezers, dime store mirror, safety pins, Carmex, gauze pads, Ibuprophen, and Rolaids. A 1/2 inch of Kleenex, rolled and added last, ensures the box doesn't rattle and make unwanted noise.
No. 550 Paracord
Ten feet in brown, black, or olive drab; coiled. You just never know when you're going to need this indispensible lightweight hybrid rope/string.
Lens-Cleaning Wipes
You can find these near the vision center at Walmart or online. Now that I wear glasses full-time, I've found these to be invaluable. They're also good for cleaning scope and binocular lens and cell phone faces. At $5 per 100, they're inexpensive and well worth every penny.
Plastic Bags
I carry three or four rolled tight. Kill a squirrel, and it goes in the plastic before going in the field bag; cheap insurance against bloodstains. They're also great for collecting fall mushrooms, blackberries, persimmons, walnuts, or anything else you'd like to take home. Other than squirrels, of course.
Lightweight Packable Rain Poncho
Mine weighs only ounces, and folds flat into a plastic carry pouch that measures 5 by 7 inches. It's nice, though, when those seasonal showers catch you by surprise.
Cell Phone
Two photographs with my iPhone 5s would have almost filled the entire hard drive on my first desktop computer. Two pictures! That said, I do carry a fully-charged cell phone for emergencies, but use it most often for in-the-field photography on those occasions when I don't want to carry a full-sized DSLR.
Realtree Lifeproof Phone Case
Toilet Paper
Better part of a full roll in a quart-size plastic bag. Further explanation is unnecessary.
Mepps' Squirrel Tail Program
If you fish - and most squirrel hunters do - then you're familiar with the Sheldon Family, or as they're better known, the Mepps Company of Antigo, Wisconsin. Chances are you had, and still have, a selection of Mepps spinners in your tackle box.
Mepps began trimming some of their spinners with the hair from squirrel tails back in the early 1960s. Why squirrel hair? Because, as they discovered, no other type of hair moves and flutters - pulsates is the word they use - in the water like squirrel hair does. That's the good news. The bad news is that as squirrel hunter numbers decline, so, too, does Mepps' supply of squirrel tails.
So, to make a long story short, send 'em your squirrel tails this fall. Mepps wants your squirrel tails and will pay for them.
Go here for more Realtree small game hunting.
Follow us on Facebook.
[Editor's note: This Realtree.com article was first published Sept. 28, 2016.]