New way to carry optics solves biggest dilemma
Countless times, while scouting for waterfowl, I've wished I had binoculars when I didn't. Other times, I wish I hadn't brought them with me for the same basic reason: binoculars really kind of suck to carry. Not anymore.
Tenzing has helped solve this dilemma with its BH15 holster system. A neoprene neck strap holds the optics in the usual manner, but it's the pack, worn around a hunter's midsection, that really makes a difference. Not only does it keep the enclosed optics clean and dry, it places them flush against a hunter's body, without bouncing around.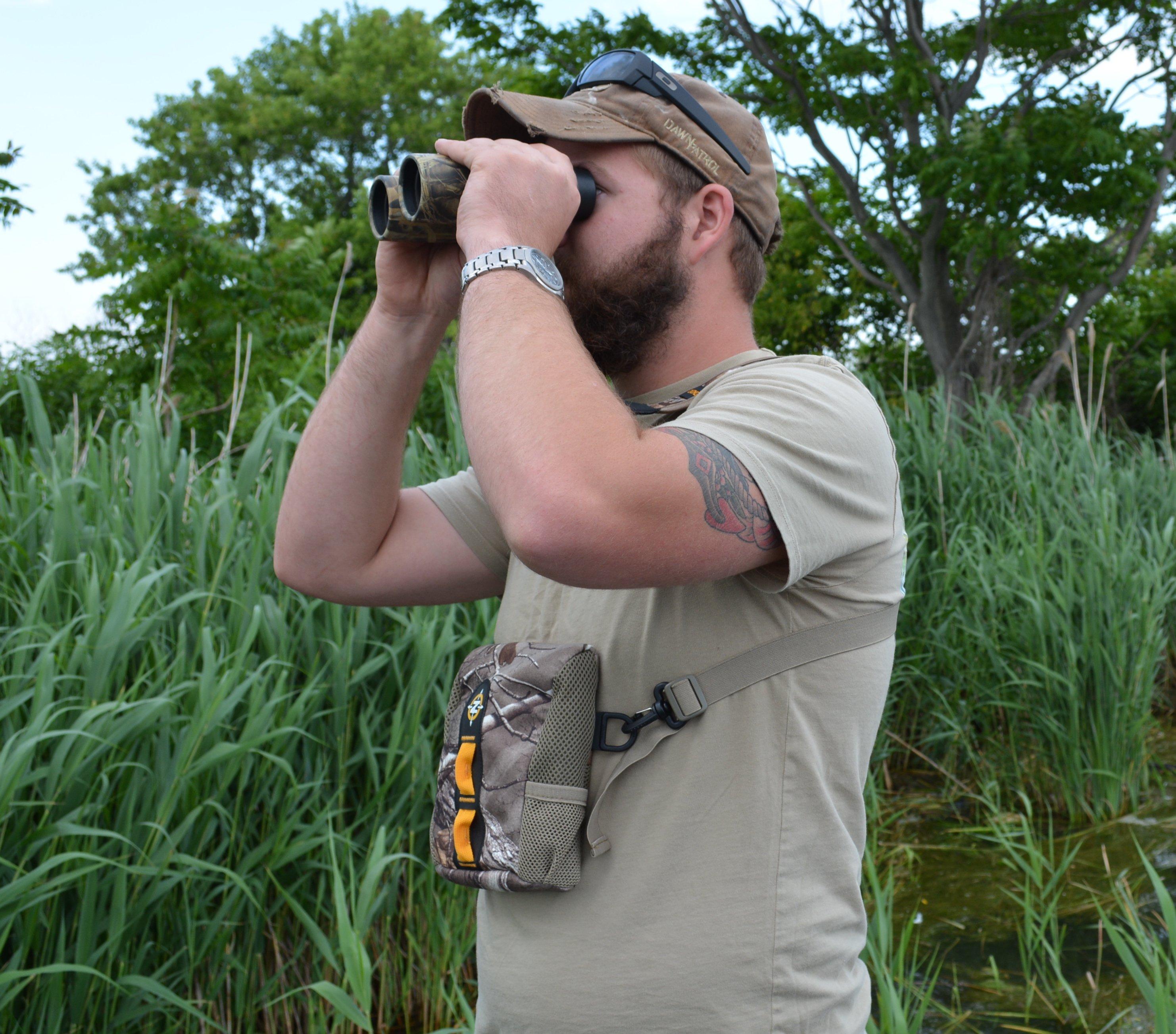 When I first put the pack on, I was really impressed at the way it took the load off my neck from my heavy optics. My method of field-testing was then to run, full-sprint, through some rugged terrain. Upon catching my breath, I realized my binoculars were right where I left them nestled in the pack, instead of flung over my shoulder or beating my sternum to bruises.
Other features of the pack include breathable sides to prevent fogging and side pockets for a duck call.
Possibly the coolest aspect is how the binocs are a separate unit when taken out of the pack - they can be handed off to a hunting buddy without removing the whole get-up.
Like everything Tenzing makes, this pack is super high-quality, and made of soft, quiet material.
Thanks to Tenzing, carrying good optics is now second nature.