In an ongoing series of posts, Balog checks out new waterfowling gear for this season
The world of waders is rapidly changing, perhaps faster than any other product category in 2014. Over the past few years, more manufacturers are introducing waders coined as hybrids" that combine breathable uppers with performance, waterproof field boots.
Technology of the boots themselves has substantially increased for 2014, as more models are being molded out of lighter and stronger materials than traditional rubber, giving the tremendous warmth and comfort of traditional mudders, but with an athletic, lightweight feel.
It appears the days of thick, heavy neoprene waders may be ending for all but the harshest climates, as new waders offer a bib-like feel with full waterproof attributes. I've picked a few that combine these new features and are examples of the wave of the future.

Cabela's Instinct Accelerator Chest Wader
Cabela's has certainly outfitted many, many waterfowlers with quality waders throughout their storied history. Such a long-standing commitment has put them at the forefront of the customer's needs, and their lineup for 2014 is no exception. This year, Cabela's new model combines their popular Instinct Accelerator Rubber Boots with breathable uppers. The boots feature 5 MM neoprene, reinforced with Armor-Flex, and the uppers can be easily converted to waist-high models. These waders are built from the boots up, resulting in a very lightweight feel. The uppers have a four-layer system to ensure a dry outing, and include knee patches and gravel guards at the top of the boots. They're priced at $349.99
Waders Fixed Fast: SG-20 Sealant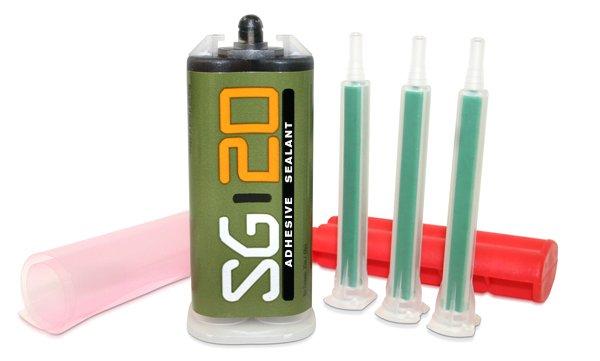 Leaky waders ruin hunts. While a number of products offer a fast fix, this new sealant offers results that are not only quick, but permanent. SG-20 sealant can be used on neoprene, vinyl, canvas and more, and offers a 1-minute set-up. The sealant works similarly to a two-part epoxy, where the ingredients of separate tubes are mixed instantly upon application. The material repairs seam leaks, punctures, tears and more, and large quantities can be used for big repairs. It has a 1-year shelf life, and the easy-dispensing applicator can be used multiple times, unlike glue-style sealants that simply dry up once exposed to air. A tube of SG-20 can be priceless, but only costs $19.99.

Banded Redzone Breathable Insulated Wader
Banded began the bib / boot hybrid wader a few years ago, and this season they take it to the extreme. Their new Redzone Insulated model combines the feel and mobility of a hybrid with the warmth of a traditional, extreme elements wader. Banded accomplishes this with a unique Heat Absorbing Retention System, and offers the Redzones with 1600 grams of insulation in the boot. The Redzone Breathables also feature articulated knees for maximum motion, as well as an extra-high back panel to prevent mishaps and seal in more warmth. If you want the feel and function of breathables, but find yourself in the miserable environments often presented in late season hunts, these waders are for you. Price is $299.99

Drake EST Eqwader 2.0
Drakes new EST (Early Season Technology) Eqwader 2.0 is a September / October specialist: insulation is 0 with the exception of 1000 grams of Thinsulate in the boots. Such is by design, as the waders are intended for warm-weather outings when anything else is simply too hot. The waders have extremely high sides to allow hunters to venture in water right up to their armpits without getting wet. Typical of Drake, every added option has been carefully considered. The EST 2.0 includes pockets specifically designed for items that must remain dry and secure, as well as a call pocket, key pocket, shell loops, handwarmer pocket, high-ground hip pockets and boot buckles. They're priced at $400.
LaCrosse AeroTuff Realtree MAX-5 1500
Last season, LaCrosse unveiled their AeroHead boots to great acclaim. An entirely new molding process uses polyurethane over neoprene, rather than rubber, creating an incredibly light, totally sealed product. This season, they've used the same technology and combined the featherlite, yet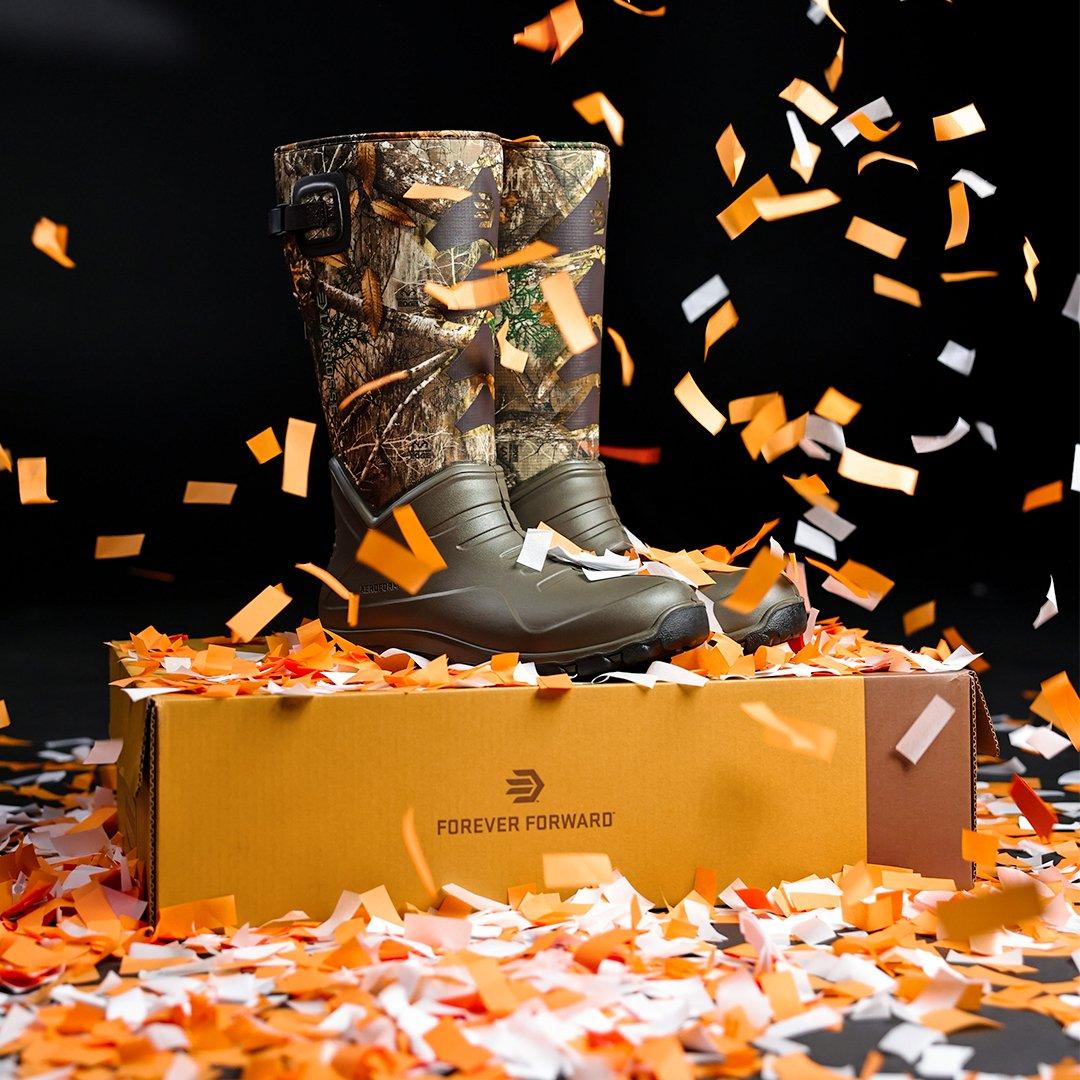 warm 7MM boots with a 5MM neoprene upper. The entire outfit is covered in LaCrosse's Brush Tuff material for ruggedness, the knees and seat have added protection, and all seams are Armor Welded. If you like neoprenes, but dream of the day when you can remain light on your feet, your dreams are now a reality, for a price of $350.