Joe Balog shares the result of his season-long tests on various equipment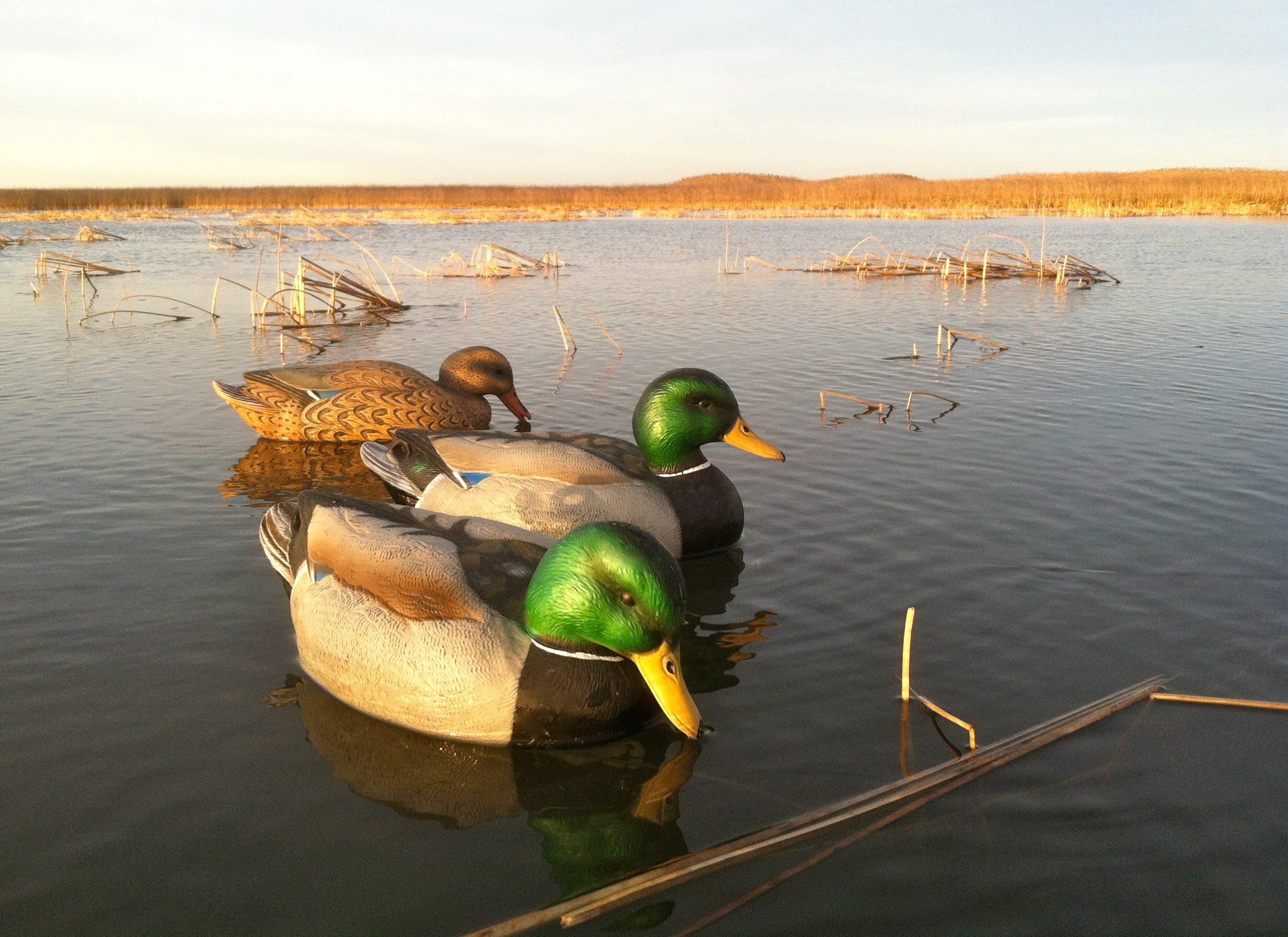 Each season, I make it a point to give you, the readers, my take on some of the best gear out there. While many product reviews focus on the hot new items, those destined to change waterfowling behavior, or the simply bizarre, the purpose of my post-season review is to educate you on the gear that I found to be invaluable.
Yes, I used the term post-season, as the regular waterfowl season here in Michigan has now expired. While many of you are knee-deep in mud and mallards in other parts of the world, here in my home range, we're ice covered and shoveling snow for Christmas.
So it comes with great sadness that I think back to the preceding season and the mentioned gear. A few trips to other parts of the country in the upcoming month will hopefully lessen the sting.
Regarding this equipment, however; rest assured these items are the real deal, capable of enduring multiple seasons and bringing big benefits to the table. All of the mentioned gear has had 50+ days in the field without a hiccup, and has been extensively used in extreme conditions.
So, in no particular order, lets take a peak at the items that have really helped my hunting:
1. The Hard Core Run-N-Gunner Blind: Several times my marsh hunts have taken me to spots with just a hint of dry ground, and very little cover to hide in. While in the past I've constructed makeshift blinds, I left wishing I had packed a field blind of some sort, but never did due to the bulk and space taken up in my small boat. Not anymore. Several times this season I had the exact piece of equipment I needed with me, thanks to the ease and convenience of this super compact blind, which weighs next to nothing. I wouldn't trade in a big comfy blind for this one if I intended to spend a full day in the goose field, but for Running and Gunning, as the name implies, this little blind is invaluable. Also, it doubles as a decoy bag.
2. The Benelli Super Vinci: I mentioned in a previous article that I'm fairly certain this is the gun the Grim Reaper chooses for it's uncanny ability to kill waterfowl. For years, I was mesmerized at the way Benelli's seemed to point directly at their target. Well, this year I took the plunge and got the biggest, baddest gun they make: A Max-4 Super Vinci with a 30-inch barrel. Truthfully, I shot the best in my life.
Now I fully understand that shotgunning ability is like many other sports and skills, in that confidence breeds success. And, rest assured, I'm now quite confident when I shoulder this gun. I hunted all year and (don't tell anyone) never cleaned the gun for testing purposes. The result: no problems.
3. Banded Blocks Decoys: If you're like me, and desire decoys that look like real ducks, these are for you. Not generally oversized, a variety of postures, great color and realism, and light in weight, the Blocks never have me wondering if my spread is unrealistic. They simply look just like the real thing, and have held up well, especially for the price, despite my crew beating decoys to death for a living. Rig 'Em Right was the originator of the Texas-Rig decoy weight craze and still does it better than anyone, and their 4-ounce system makes the perfect partner for Banded's floaters.
4. Black Cloud Close Range: As many of you know, I tend to use a lot of items with Phil Robertson's picture on the package. Once again not disappointing, the Duck Commander endorses the new Black Cloud Close Range load of #3 shot. I was lucky enough to shoot a lot of these shells through my barrel late this season. The difference in the Close Range versus the traditional Black Cloud load lies in the fact that these new shells use 100 percent FlightStopper pellets - those murderous ringed pellets.
Federal admits Close Range patterns blow apart after 30 yards or so, but, inside of that, they wreak havoc. I found this to be true, as most of my late season shots were in very tight quarters. As usual, I watched my wad carry quite far many times, ensuring the pattern stayed together for at least a minimal distance; if anything, farther than advertised. I love 'em, and what I pulled the trigger on ended up on the game strap, quick.
5. Plano Sportsman Trunk: Sit on it, stand on it, and let the dog jump on it. Regardless, this new, improved line of boxes from tacklebox giant Plano is now totally reinforced, and features a super hardcore design. I've been using their gear for decades, as it's always top-end and reasonably priced, but my previous large boxes had a shortcoming with lid design, as I cracked a few over the years. Not so with this item; the lid is structurally sound to support whatever I can dish out. The box holds my spare coats, flashlights, extra shells and more, fits perfectly in my small jon boat, and is easily tossed in the truck following a hunt. A simple item that's super-important.
6. LaCrosee Swamp Tuff Pro Waders: Sure, these waders advertise innovative new features like a rollout game bag and waist belt. But that's not why they're on my list. These 5 mm mega-monsters ride up high, are fleece lined, the warmest I've ever worn, and are simply the toughest waders I've seen to date. I put a ton of really hard miles on these this season, including all out brawls with ice, and never had the first issue. Also, the ankles are snug, keeping your boots on your feet in the toughest bottoms. When it's all on the line and the weather looks horrific, these are the waders I take off the rack in the morning.
Rest assured, items on my list earned their spot. Numerous products receive honorable mention, but the above list will earn a place in my arsenal for years to come. Try them; I'm sure you'll agree.