Hard experience paints a better picture for future hunts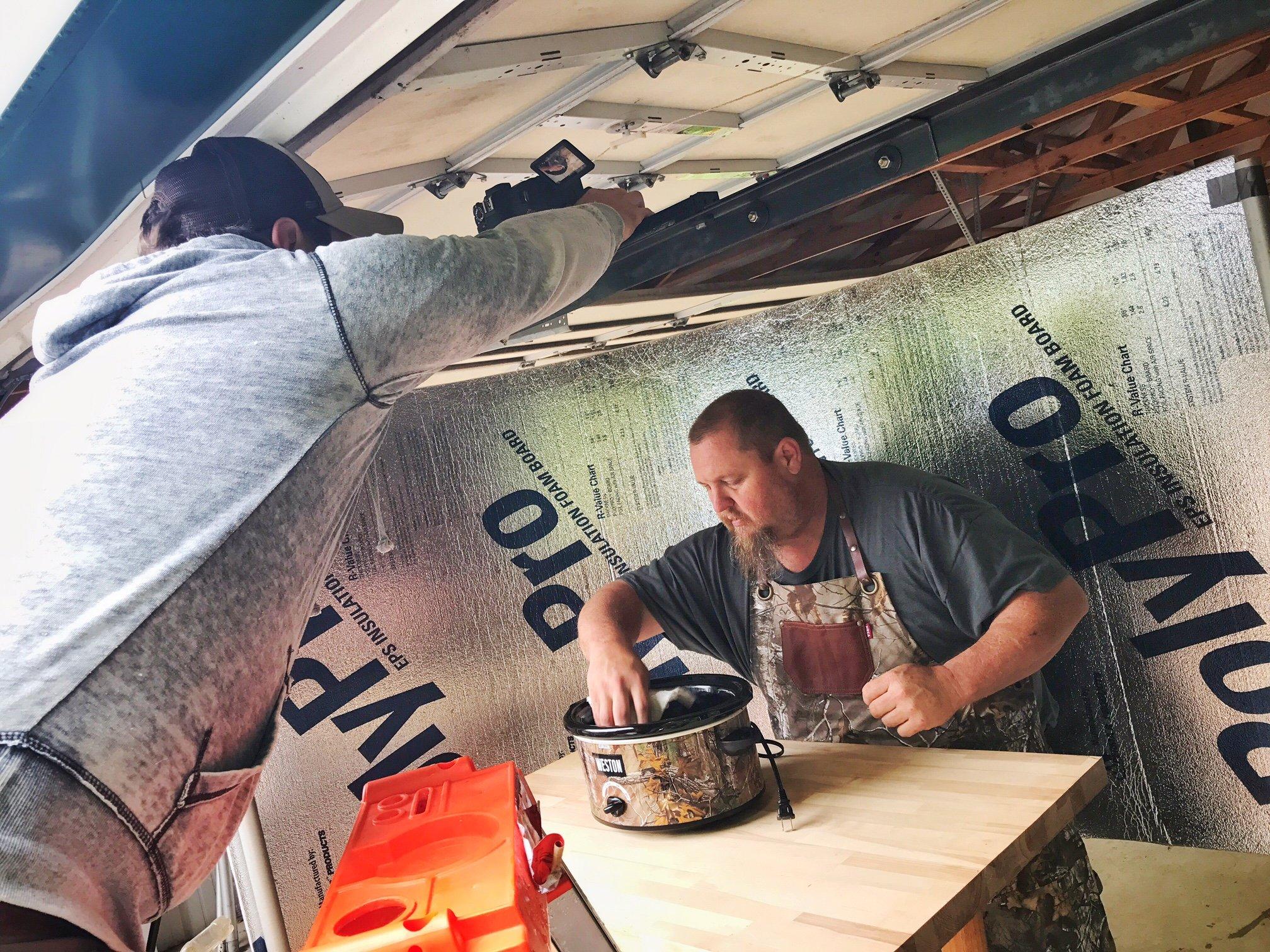 My duck hunting journal, spread throughout several tattered notebooks and electronic documents, reveals a lot about the past and provides insight for the future.
The annual post-season summary, for example, lists the total number of waterfowl I've taken during 38 years of hunting and the number of shells used to do so. It also itemizes the number of each species of ducks, including hybrids, I've tallied. My No. 1 species? Mallards, of course. No. 2? Bluebills (lessers and greaters, but especially the former). Buffleheads and gadwalls rank as Nos. 3 and 4, respectively, which isn't surprising for an open-water hunter and a guy who's made 20-some Dakota trips. But No. 5? Green-winged teal. Seriously? They even beat out bluewings and wood ducks. How did that happen?
But the journal is more than just stats and figures. It's a living history of my hunting behavior and performance. Specifically, it shows what worked or failed and hints at the reasons. That knowledge points me toward better hunting and hopefully lets me avoid repeated mistakes. And I noted several interesting take-aways while reviewing 2015 entries from my log.
You Can Still Kill Ducks When It's Warm
Yeah, I know cold weather moves ducks and prompts them to feed. But birds don't disappear when the mercury rises, and you can still kill them. Journal scribblings from my 2015 North Dakota trip prove it.
Temperatures reached the high 60s or low 70s every day, but my friends and I still took respectable straps by scouting hard every afternoon and making the most of the first two hours of daylight. Ducks aren't as active when it's sunny and warm, but they still move about and feed at dawn and dusk. Put yourself in position to capitalize.
When temps increase and birds stop flying, don't push it. Be happy with your take, and resume scouting efforts for that evening or the next morning.
Wind Rules
This is Duck Hunting 101 stuff, but it's funny how obvious it becomes in hindsight. Wind moves ducks, whether it's warm or cold, September or January. Identify how ducks and geese react and relocate to various wind directions and speeds, and then choose setups accordingly.
This past November, two friends and I planned a Saturday layout hunt but groaned when we saw the forecast for warm conditions and a south wind. We soon realized, though, that the stiff southerly breeze would get divers moving, and that we could probably set up off a small point that afforded us some protection from the waves. The morning hunt produced the best open-water bag of the year, including some stunning midmorning bluebill action on the rolling lake.
Cloudy Day Go Away
Folks refer to cloudy, rainy days as ducky conditions. Sure, if that weather precedes a free-falling barometer and subsequent cold front. Otherwise, however, cloudy days are not ideal for decoying waterfowl.
Birds seem to pick out hunters and blinds especially well when it's cloudy. Maybe the low light provides contrast, or perhaps ducks or geese don't have to battle sun in their eyes. Moreover, sun makes decoys more visible at distances, which is especially important when hunting big water.
This doesn't mean you shouldn't hunt during cloudy days. Just realize that it might be a bit tougher than when the sun shines.
Don't Hunt Memories
Every year, I read journal entries that start with, Went back to (fill in the blank), hoping for a repeat of the previous season. Nothing. That's human nature, of course. We remember positive outings and try to repeat them. Trouble is, ducks don't do the same thing or frequent the same areas year after year.
I'll give myself one memory-hunting mulligan each season, if nothing else to see a cherished spot and relive a good hunt. But if that area doesn't produce, it serves as a reminder that I'd better scout harder to locate more productive locales.
Be Ready, Dummy
My journal mocks me annually with an entry like this: Went to Bill's. Dead. Then two wood ducks took me by surprise, and I whiffed.
I fanned because I was daydreaming about better hunting and wondering when I should leave. Meanwhile, opportunity arrived, and I was fumbling around like a goofball.
The lesson is simple: If you're going to hunt, hunt. If you want to leave, do so. Just don't give a half-baked effort while you're in the marsh. Be ready for any opportunity, even if it's fleeting. Hey, taking one drake wood duck is better than wasting two shells on air.
Lessons Learned
I know I'll repeat some mistakes next season, but I hope to eliminate the stupid errors. My journal tells me what usually works and what doesn't. I just need to heed that wisdom.