Don't wait till summer. Use the post-season to boost future success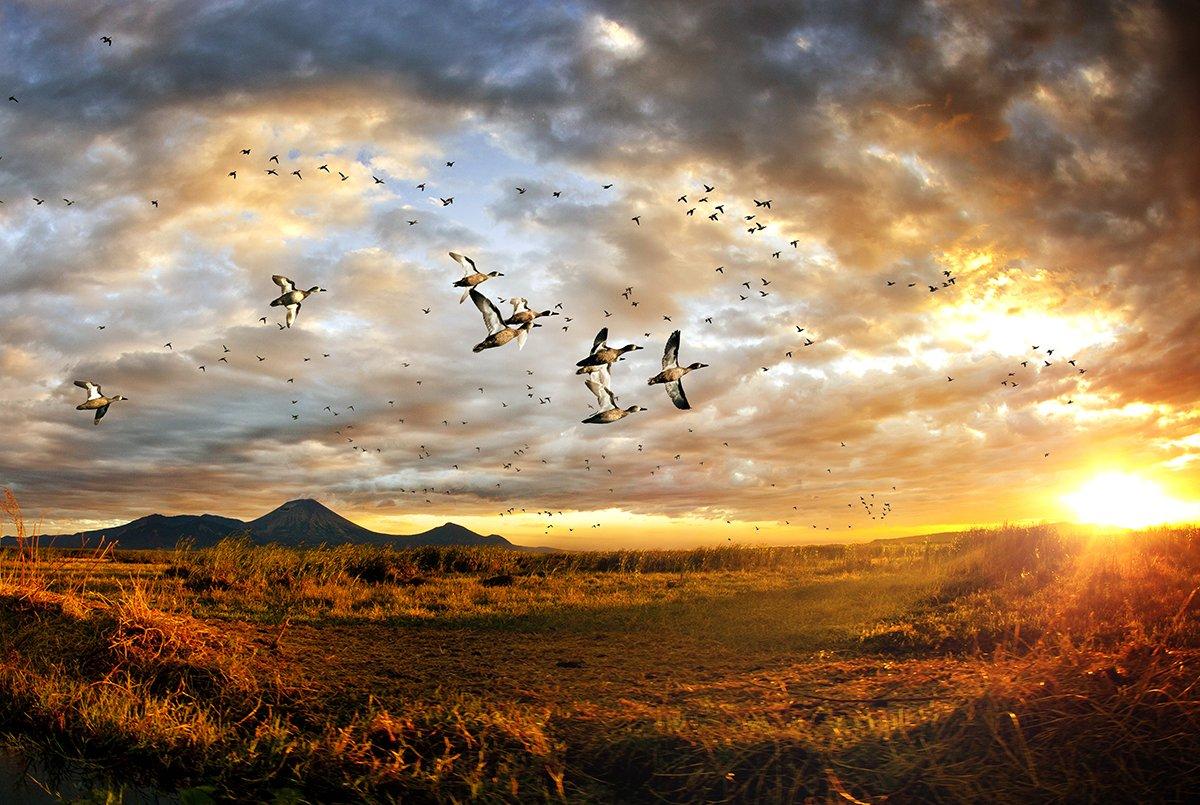 As duck season fades into memory, most hunters catch up on sleep and prepare for turkey season.
There's nothing wrong with that, but don't delay your preparations for next fall. In fact, you can take several steps now to ensure better duck hunting when autumn rolls around.
Observe Live Ducks
Migrating ducks can put on quite a show as they head north to their nesting grounds, often congregating in eye-popping numbers on lakes, rivers, marshes and flooded fields. Don't miss this chance to view live birds in unpressured environments.
Note how ducks look on the water. Look at their body posture and how they move and feed. That mental picture will help inspire more realistic decoy spreads. Also, watch how ducks approach water or a field during various conditions. See how they swing downwind during a stiff breeze and start their long descent. Note where they land in relation to other birds. Again, this will help you prepare better spreads during the season.
Also, listen to the vocalizations of ducks. Pick out wigeon whistles, gadwall blats, the peeps of drake green-winged teal or even the soft burrs of diving ducks. As with turkey calling, the key to sounding like the real thing is learning from the masters.
Tidy Your Decoy Rig
Decoys take a beating during the season, but we often don't take time to fix them until … well, right before the next season. Don't wait.
Replace old lines. Repair blocks with pellet holes or damaged keels. Set aside chipped or faded decoys for summer painting. Note if full-bodies need to have their heads re-flocked. If some anchors popped loose in your decoy bag and tangled during the season, replace those with models that wrap or fit tight to the bill or keels of decoys.
Moreover, analyze which decoys and spreads you used most often. Did you really need all those gaddies in your marsh spread? Would a few more hen bluebills have broken up the appearance of your big-water rig? Consider selling decoys you didn't use much to make room in the garage and your budget for blocks you really need.
Keep Shooting
This should be a natural for any enthusiastic hunter, but it's amazing how many folks just stop shooting when the season ends. Don't wait for summer trap league. Keep your wing-shooting skills sharp, whether it's at a game farm or by crow hunting or chasing pigeons. This also helps keep your dog in shape and field-ready. Plus, it really bridges the gap between waterfowl season and turkey hunting.
If you can't shoot frequently, at least practice pre-mounting, mounting and swinging your hunting shotguns. Concentrate on bringing your gun up smoothly and naturally while your eyes remain focused on the target. Imagine swinging through the bird and slapping the trigger when your mind says, Shoot. It's amazing how much poor gun mounting affects field shooting. The process should be second nature, but the only way to make that happen is by practicing the motion again and again.
Scout
Don't limit your duck reconnaissance to summer and early fall. This should be a year-round effort. Use early-spring down time to locate potential hunting areas, explore hidden holes or learn the ins and outs of a new body of water.
True, ducks have already vacated many areas. And yes, finding spots that hold birds during the spring migration doesn't necessarily equate to fall success. That's not the point. As a turkey hunter must learn the ridges, bottoms, fields and timber of a new property, duck hunters should familiarize themselves with the intricacies of possible hotspots.
Look for hard-to-reach backwaters, potholes, slough arms or creek openings. Figure out how to navigate tricky channels or impoundments. Take a morning and walk into isolated ponds or small marshes. Make mental notes of potentially good areas, and then follow up with further scouting efforts before the season, when local, staging or migrating ducks are using them.
You might put in lots of work and explore 10 spots to find one good area, but trust me, that effort will be worthwhile when that new honey hole produces a limit.
Bottom Line
These ideas represent just a few of the many post-season projects that can improve your duck hunting. If nothing else, they keep your mind in the game and your interest piqued for fall. Waterfowling is a lifestyle, after all, so it's only right that you live it year-round.