Officials propose changes to reverse alarming tree-damage trends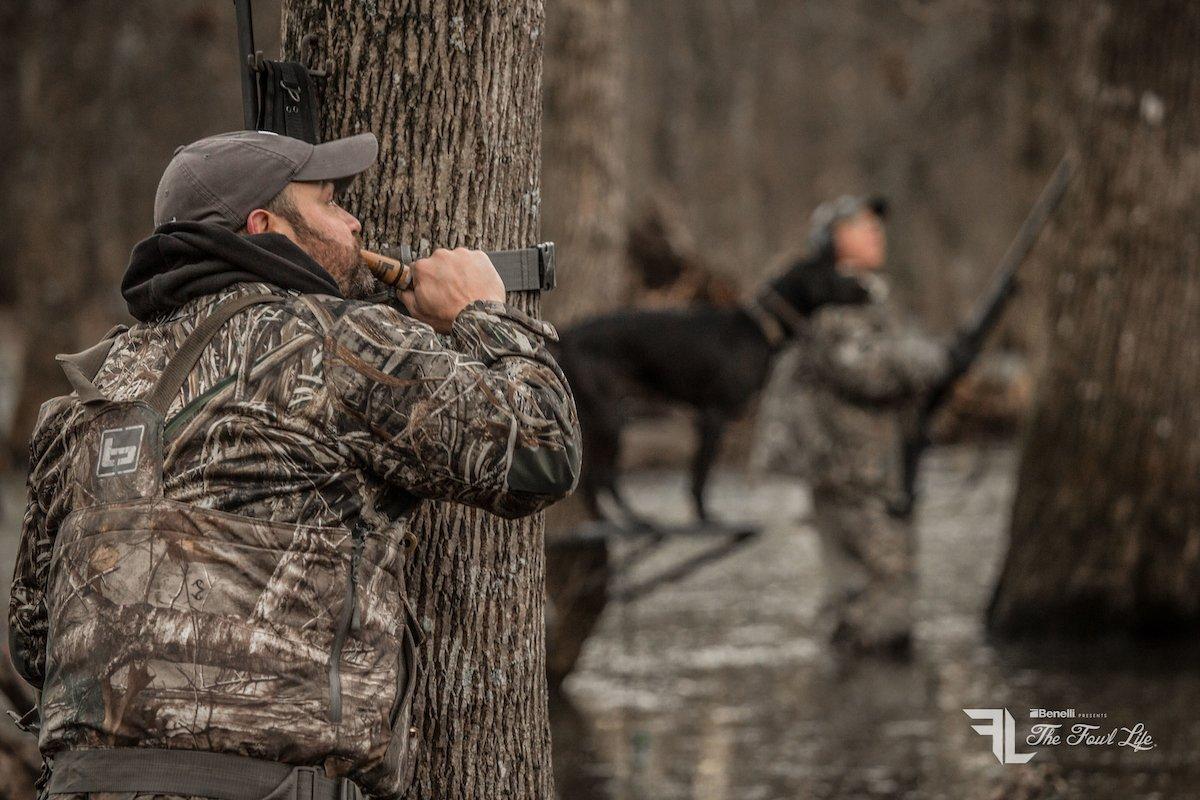 Arkansas wildlife officials say management changes are needed at many of the state's popular artificially flooded timber areas to reverse habitat decline and ensure the future of quality duck hunting at those properties.
The state's Game and Fish Commission has scheduled a series of public meetings in March to discuss proposed new management practices. They're part of the agency's effort to keep the public informed about habitat degradation at many wetland areas, especially artificially flooded bottomland hardwood forests, commonly called greentree reservoirs.
Hunting on greentree reservoirs draws duck hunters from all over the country to the Natural State, Luke Naylor, waterfowl program coordinator for AGFC, said in a press release. But over decades, those forests have slowly changed, and our management must change with them if we are to continue this great tradition of hunting flooded timber and providing waterfowl with the habitat they need.
According to increasing scientific research, the release said, the practice of flooding timber areas in Arkansas and other states to provide high water close to waterfowl season openers has damaged many oaks that produce acorns ducks need.
Flooding before a tree is dormant, and doing so consistently, causes damage, Naylor said in the release. And most hunters will tell you there often are plenty of green leaves on the trees during the opening weekend of duck season. We need to begin managing our greentree reservoirs to follow more natural flooding patterns, which typically occur later and fluctuate from year to year.
AGFC has produced a mailing that describes the situation in greater detail. It will be sent to every state resident who has purchased a waterfowl stamp during the past three years and each nonresident who's bought a nonresident waterfowl wildlife management area the past three years.
Natural weather patterns call for relatively dry conditions in September and October, with rainfall increasing later, the mailing said. Widespread flooding normally did not occur in the Arkansas Delta until December and January. This matches the long-term pattern of the arrival of migrating mallards, the chief species relying on bottomland hardwood systems in Arkansas. It also coincides with peak acorn drop in red oak species preferred in bottomland hardwood systems. It is no accident that peaks of mallard migration (mid-December and mid-January) typically occur during the same time as historic peaks in flooding and acorn drop. Mallards are 'hard-wired' to recognize and respond to increasing food and habitat throughout the Arkansas Delta and other key regions of the state.
Prolonged flood conditions and the consistency with which many greentree reservoirs have been flooded have inadvertently damaged trees, according to the mailing. Red oak species, such as Nuttall and willow oak, are specifically at risk. Acorns produced by those trees are smaller and have small caps, and ducks can swallow them much more easily. Overcup acorns, a predominant member of the white oak family in bottomland hardwoods, produce large acorns with large caps, so they're often too large and difficult for ducks to eat.
A 2014 forest health assessment on all AGFC greentree reservoirs, indicated that about 40 percent of willow oaks at those properties have already been irreversibly damaged, and another 42 percent had suffered notable damage, the mailing said. Previous forest health assessments showed a strong downward trend in the health of all oaks, especially willow, Nuttall and other desirable red oak species.
Critical proposed changes for future greentree reservoir management include revisions to water-management plans, including varying the timing, level and duration of flooding, the mailing said. Also, the agency would develop detailed infrastructure changes to mimic more natural flooding patterns and flow, and reduce overcup oaks and re-establish more beneficial red oak species.
There has been a lot of talk lately about many other aspects of duck hunting on Arkansas' famous public WMAs, Naylor said in the release. But this change is much more important. This is to protect and re-establish the habitat that originally drew ducks to these areas. Without that, Arkansas' famous green-timber duck hunting could very well become a thing of the past.
Click here for a list of meeting times and locations.
Click here for more Realtree waterfowl hunting content. And check us out on Facebook.