The author takes in the experience of Louisiana waterfowling at this legendary Southern lodge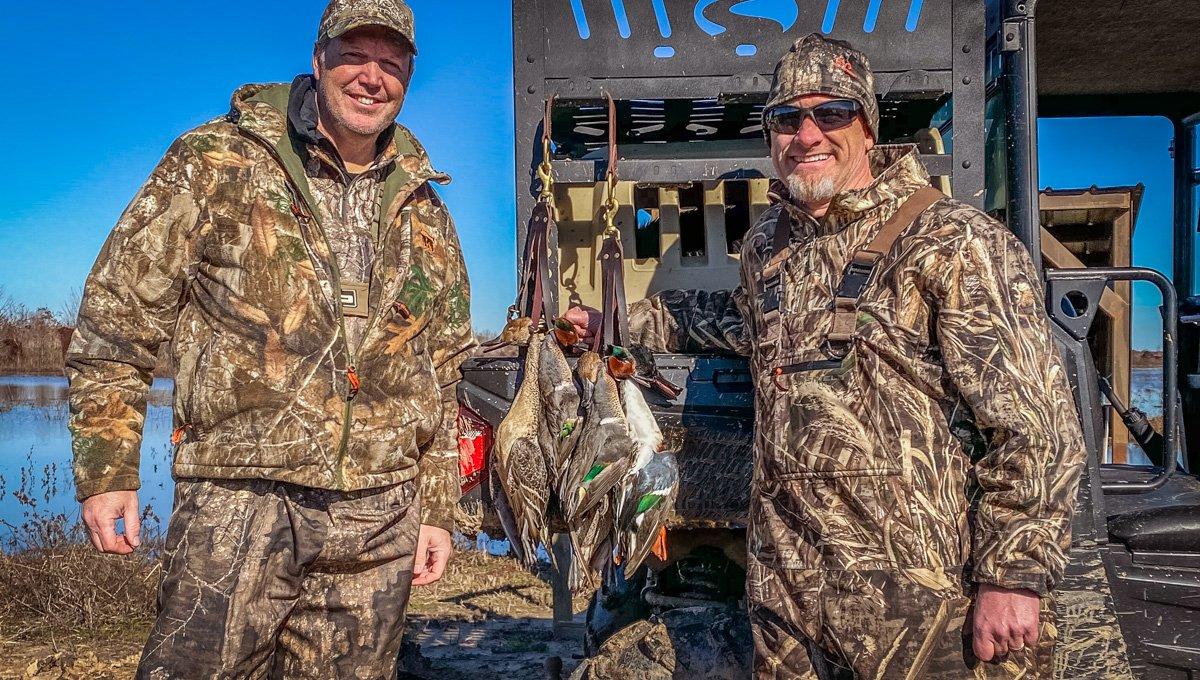 Sunrises anywhere promise great things. But when that brilliant orange orb lights up 250-plus
decoys on a sprawling Louisiana marsh, the expectations are especially sweet.
One minute, David Cahill said, readying his guide charges for the day. Go ahead and load
up.
And with that, our January delta adventure began.
I'd joined several friends for two days of duck hunting at Honey Brake Lodge in central Louisiana.
Built on 20,000 acres of the old Louisiana Delta Plantation, Honey Brake is one of the country's
premier waterfowling destinations. With thousands of acres in the federal Wetlands Reserve
Program, much of the property's lowland areas have returned to native wetland and wildlife
habitat, attracting uncountable numbers of waterfowl every winter. And hunters from across the
world follow, for good reason.
Pintails out front, Cahill said, reaching for his whistle.
A pair of sprigs parachuted from the sky, spinning around the edges of the decoys before gliding
through the kill hole for a closer look. Cahill waited and then sprang the trap.
Y'all better get in 'em!
We rose and dropped one, somehow letting the lead bird escape. No matter. The day was young,
and our three-man group could only take two more sprigs. Besides, the action didn't let up.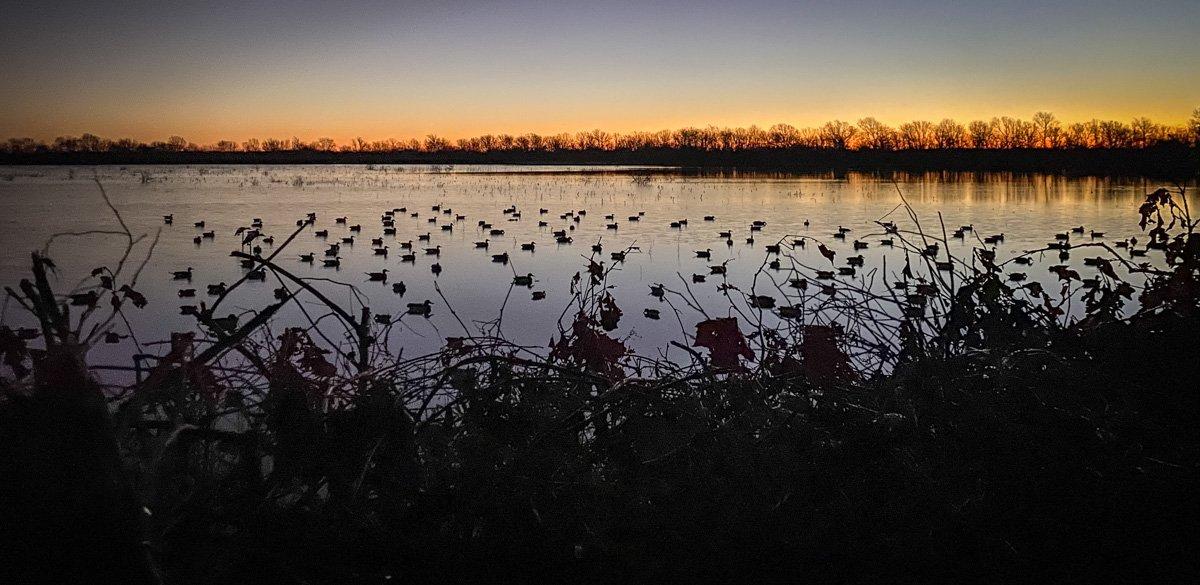 Greenwings zipped here and there, often coming tantalizingly close but then soaring off to some unknown sanctuary. A dandy drake shoveler decoyed perfectly, and we added it to the strap. Two more pintails followed, including a gorgeous drake on which Cahill made a brilliant overhead shot.
As the sun topped distant trees, we lifted the panels on our blind for added concealment and
hunkered down for the morning. Cahill let us know when ducks were working and prepared us
for shots. Action waned somewhat, although we added a couple of greenwings from a big flock. At
10:30 a.m., we finally called a halt and motored back to shore.
In daylight, I got a better glimpse of the total Honey Brake experience. Wetlands and grasslands
stretched everywhere, revealing the scope of Honey Brake's expansive habitat work. Their staff
works closely with the Natural Resources Conservation Service, the Louisiana Department of
Wildlife and Fisheries and the Louisiana State University School of Agriculture to maximize the
property's potential. That creates great waterfowl habitat, of course, but it also allows LSU ag students and 4H participants from across the country to learn about stewardship and natural
resources conservation.
On top of its commitment to conservation, Honey Brake attracts sportsmen and women year-
round with its gun club, pro shop and full dog training facility. The 13,000-square-foot lodge and
connected cabins sit on beautiful Lake Larto. And the food is top notch, with everything from
great steaks to authentic gumbo. A chef will even serve you custom omelets before you head out
in the pre-dawn.
We returned to the blind with higher hopes the next morning. A stiff wind blew from the south,
and flock after flock of pintails hung overhead before shooting hours. As the hunt unfolded, we
slowly put a few birds on the strap, but poor shooting and uncooperative ducks limited our
success. No one seemed to mind. We solved most of the world's problems with our blind
conversations before returning to the lodge for what promised to be another great lunch. Along
the way, we admired the heavy bags of mallards, ringnecks, pintails and other ducks several
groups had taken that morning.
Soon, the sun blazed hot across the Louisiana landscape, and departure beckoned. As we left, I
soaked in the delta landscape and the incredible resources it harbors. Hours later, I was somehow
already reminiscing about the birds and people from the trip. Though I'm resigned to another
three more months of a Northern winter, that taste of Southern duck hunting will keep me sane as
I battle the post-season blues.
Click here for more Realtree waterfowl hunting content. And check us out on Facebook.