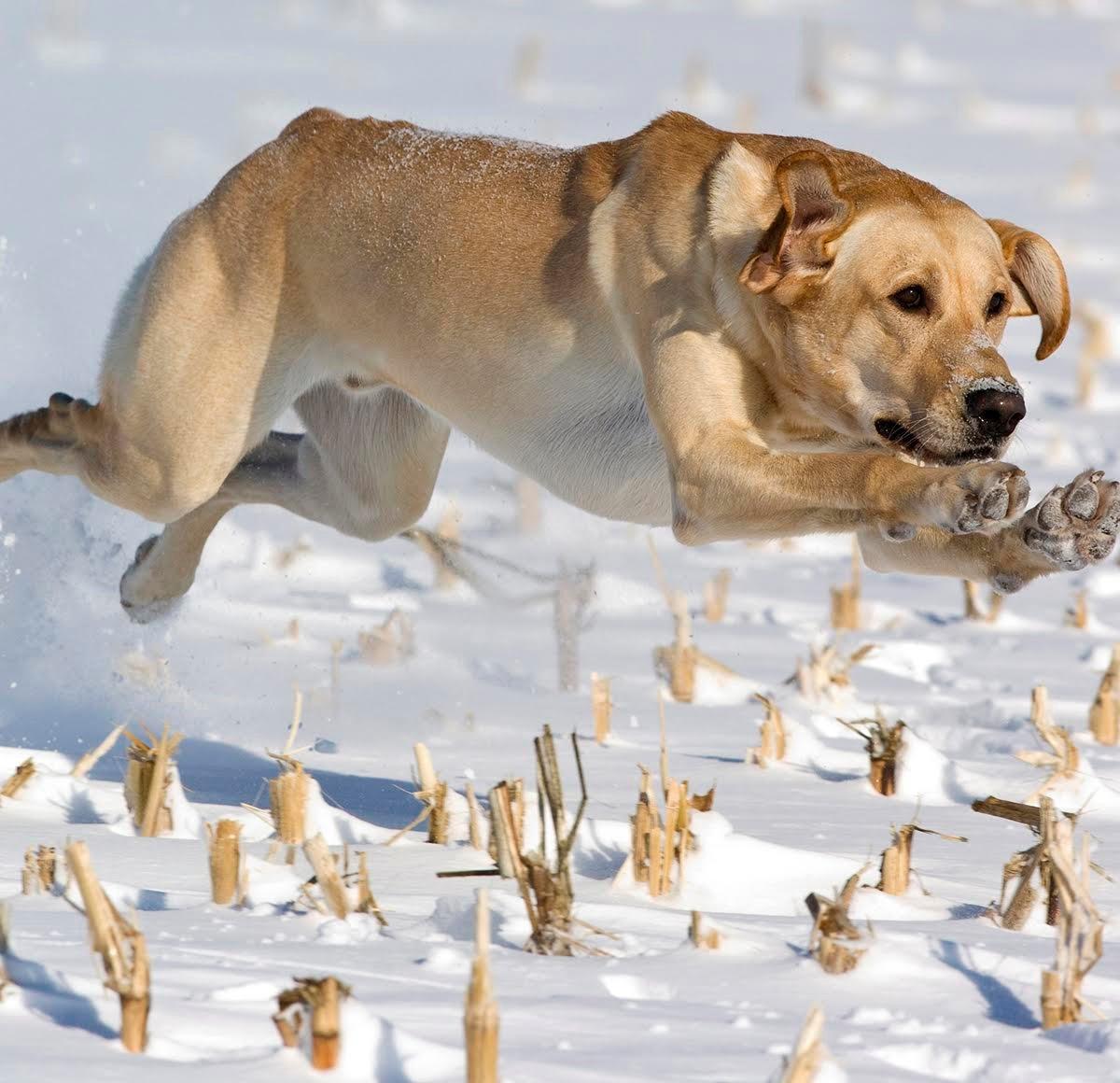 If you hunt waterfowl, you should own a dog, preferably a retriever. There, I said it. I'm not going to tell you that you're not a duck hunter just because you don't hunt with a lab (or maybe a Chessie, those are cool, too), but my dog might. By in large, I tend to fall into the group of the population who think dogs are way cooler than most people, and if you don't like dogs I'm probably not going to like you. So far, the latter has proven a reliable litmus test for other hunters, business acquaintances and women.
A solid gun dog is invaluable in the field. They find downed birds otherwise lost, retrieve cripples before they become the former, and keep you from using a Zebco 33 with a topwater plug to get those birds that fall in deeper water. A good dog is also an amazing listener and far cheaper than a therapist. If your dog begins talking back, however, seek the latter posthaste.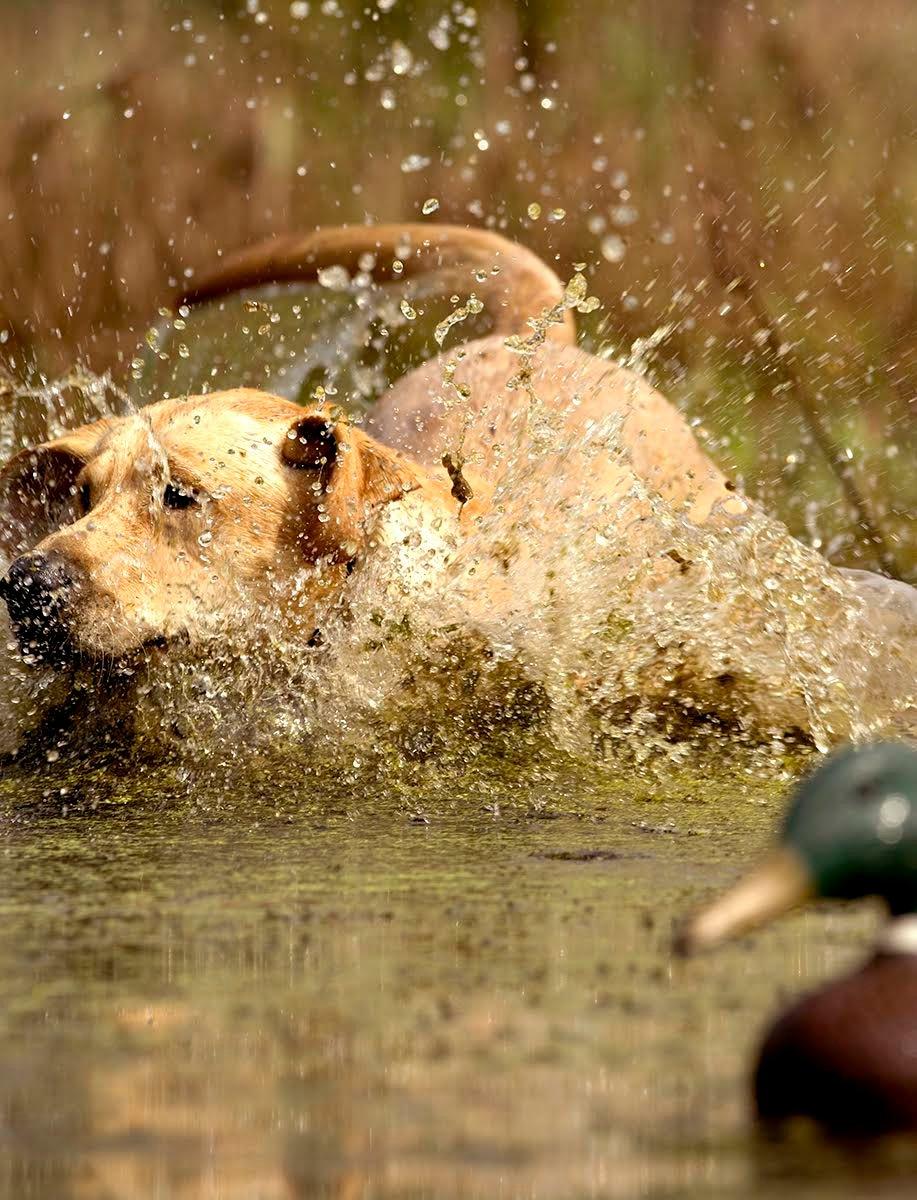 One of the supreme pleasures in duck hunting is watching a good dog work. Long, bounding retrieves in shin-deep rice fields, chasing a sporty cripple through the timber; retrievers have a grace all their own, but not identical. Some are lean, sinewy specimens of speed and agility, while others are burly lumberjacks that plow through swamps and heavy field cover like a linebacker barreling in on the quarterback.
My dog, Beau, lies somewhere in between. Like a lot of labs, he has developed his own signature style. Not bred from hard-charging field trial stock, he's pretty laid back and tends to only get in character when he can actually see ducks or geese flying or during training sessions. I've caught him sleeping in the blind more than once when the hunting was particularly slow, but when it was finally show time, he was head-up and watching for the fall.
On the retrieve, he charges full on out of the gate, but kind of prances back with the duck or goose. I suppose I can condition him to actually return as fast as he went, but to be honest, I don't see the need. Perhaps one of Beau's most notable qualities, at least among friends, is a penchant for having his picture taken. He actually seems to pose when the camera comes out, so much in fact that he's earned the nickname Polaroid Beau. Perhaps this explains the prancing.
While I do hold my own dog in high regard, some of the dogs owned by my hunting buddies are truly exceptional. Maddie, for instance, is a four-year-old female lab who has as strong of a prey instinct as I've seen in most any dog, aside from a few German Shorthair Pointers. When she is sent for a downed bird, she's getting it and she's getting it as fast as she possibly can. I've witnessed her only having two speeds, stop and full throttle.
Maddie's owner, Tre, has done an incredible job with her and she is always under control, unlike some other 'hot' dogs I've hunting around. My friend Joe Nowakowski is a trainer out of Big Sky, Montana, but comes to Mississippi during duck season, both as a reprieve from winter, as well as to train dogs and shoot ducks. I've always been amazed by Joe's dogs, but one in particular was truly special. Murphy was a big black male lab and, much like my Beau, he had an off switch. He would charge hard when the time was right, but if he wasn't working, his happy place was sitting in the front seat of Joe's wooden drift boat floating down a Montana river.
Good dogs are a welcome addition to any duck blind or goose pit. They instill confidence that the group will bring all birds shot home and are just flat out fun to watch when on their game. Dogs are not just a means to an end, they're also year-round companions and a part of the family, and I always love hearing hunters talk about their best friends afield. So folks, let's see some photos of your dog and feel free to share a story or two about an awesome day hunting with him or her.