Sometimes, duck hunting leaves you laughing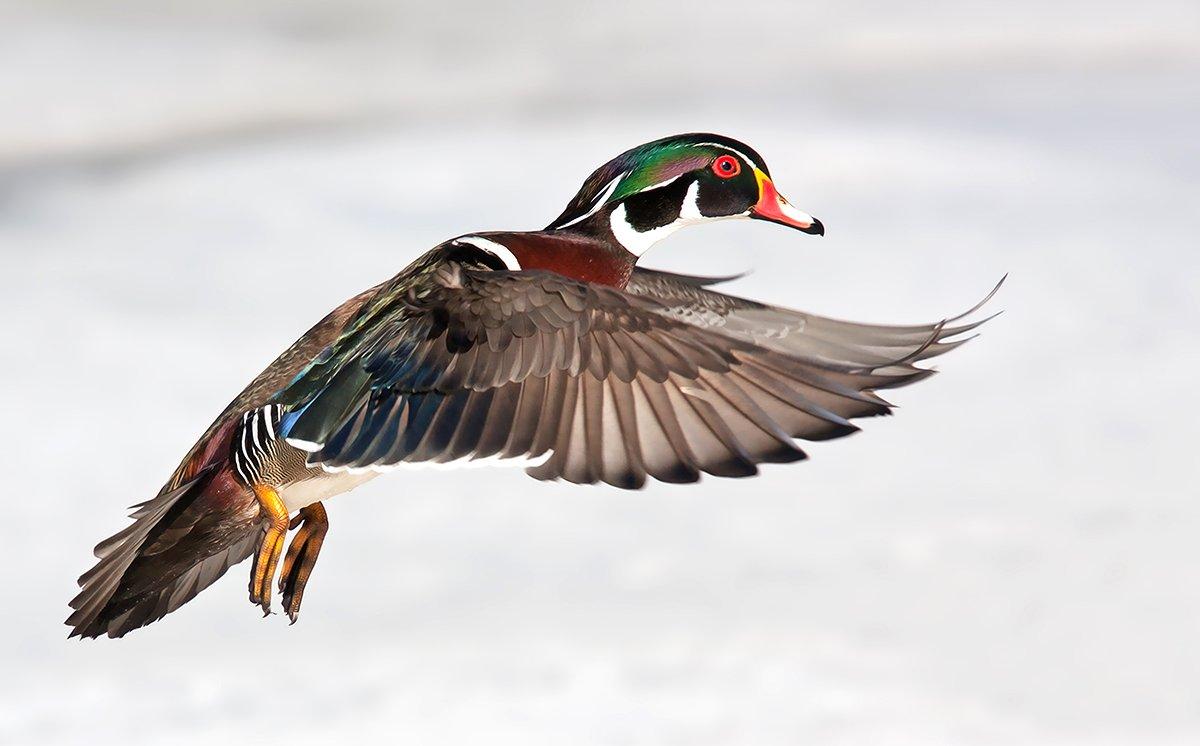 The stream pulls harder this season, swollen by heavy autumn rains. Eddies swirl here and there, revealing treacherous rocks below, and deep pools twirl and pause near sharp-angled bends. It might be a quick walk.
But no, that would be folly. Sure, I want to keep pace with the current, but charging ahead too quickly will alert loafing wood ducks to my approach. Moreover, a morning on the creek isn't a race. Rather, it's a trip through the best a Midwestern fall offers, including brilliant leaves, a crisp breeze and the smell of a landscape teetering on the edge of winter. To rush would ruin the day.
After a few awkward steps, I settle in with the rhythm of the current, sliding my feet in time with the running water. Provided I don't stumble or cough, I should be almost silent. Only deep, mucky runs and shallow riffles break the pace and reveal splashing boots.
The first few hundred yards bring nothing, save for some distant airborne geese and a startled kingfisher. I pause momentarily before a series of twisting bends to watch the honkers and survey a cut field to my west. Almost immediately, splashing and the sound of pumping wings break the spell. Two woodies claw for altitude, but the trailing bird cuts too close. The gun booms, and a drake falls dead in the grass.
It's a good start. Better, I don't hear any ducks downstream, so I probably didn't spook other birds. Surprise, I figure, is still my ally.
Two bends later, I slip around a corner and see four gorgeous drake wood ducks underneath streamside brush. They're only 15 steps away, but tall grass and tree limbs obscure their forms as they fly. Argh. Opportunity lost.
But the stream's best beckons. A few hard turns ahead, the creek widens to a deep pool bordered on both sides by ancient overhanging willow trees. Oaks fill in the gaps, dropping acorns in the shallow water to enhance the spot's attraction. Ducks usually love the little oasis, and today's visit doesn't disappoint.
As I round the corner, several woodies explode skyward. Most head downstream, gone in a flash. Two, however, flare high. One drops at my first shot, but I shoot under the lead bird, blowing my chance at a double.
Well, no big deal, I think. I can only shoot one more wood duck anyway. I'll see more downstream.
But something makes me pause. Maybe I'm underestimating the power of the willows bend. Ducks gravitate to the spot so often, I figure, that even the flock I just flushed might return for another look. It's worth a shot. Plus, I'm starting to tire, so 10 minutes of sitting on a log seems appealing.
I settle in, and the stream seemingly comes to life. Blue jays flit about the tree tops, and I glimpse a muskrat crossing the creek toward a run. Two sandhill cranes croak overhead, and … ducks.
Yes, six wood ducks are barreling toward the hole, a big drake in the lead. I know I should shoot immediately, but I freeze, and the flock eats me up. Instantly, they flare overhead, and I fire an awkward going-away shot at a drake. Miss.
Unreal, I think, shaking my head. So yeah, I guess they will come back. But I doubt they'll do it again.
They don't. So still chuckling at my screw-up, I begin the long upstream trek toward the truck. It's been a great morning, with two woodies and a few quiet hours on the creek. The failure with the flock only adds to the story, I guess.
Yet as I slosh and puff upstream, I consider lifting my boots out of the water a time or two … to kick myself in the rear.
Click here for more Realtree waterfowl hunting content. And check us out on Facebook.