Critics say measure will negatively affect hunters, outfitters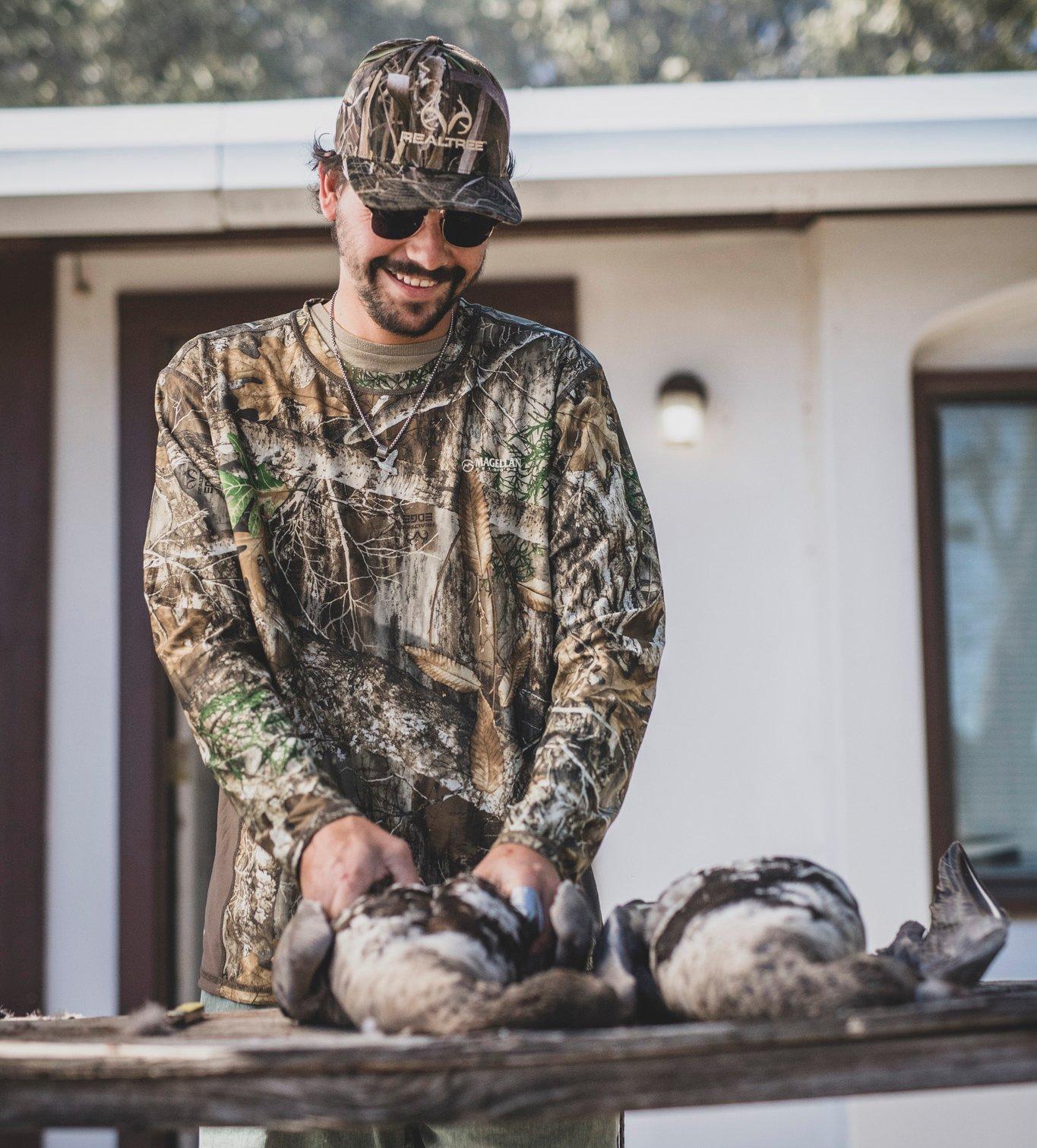 American waterfowl hunters heading to Canada this fall might face another virus concern, but not from the virus they expected.
Because of a large-scale outbreak of highly pathogenic avian influenza — commonly called the bird flu — hunters are currently not allowed to import meat from game birds taken in affected areas of Canada. That news, issued via a June 22 import alert from the U.S. Department of Agriculture's Animal and Plant Health Inspection Service, has left hunters confused and guides nervous, especially after dealing with two years of COVID-19-related travel restrictions between the countries.
"It could be a concern for some visiting waterfowl hunters if restrictions are still in place come September," Chris Nicolai, waterfowl scientist for Delta Waterfowl, said in a press release.
The APHIS alert said, "Unprocessed avian products and byproducts originating from or transiting a restricted zone will not be permitted to enter the United States, including hunter-harvested meat. Non-fully finished avian hunting trophies must be consigned to an APHIS-approved taxidermy establishment."
As of June 30, the import restrictions apply to more than 60 zones in areas of Alberta, Saskatchewan, Manitoba, Ontario, Quebec, New Brunswick and British Columbia.
"Certainly, it's a complication for bringing birds back into the United States, so hunters need to check to the zone maps and avoid those areas if they want to bring meat home," Nicolai said in the release.
Delta noted that affected zones are changing frequently, and restrictions might even be lifted when waterfowl hunting seasons open in Canada. Hunters can view up-to-date maps of the zones at the Canadian Food Inspection Agency Avian Influenza Zones website.
(Don't Miss: Top Finishing Calls to Put Ducks in the Decoys)
Meanwhile, Canadian guides are hoping the latest headache doesn't hamper business this fall — especially after losing essentially the entire 2019 season because of COVID travel restrictions and enduring smaller client bases during 2020 because of travel regulations and vaccination requirements. Cooper Olmstead, of Habitat Flats, fears the worst.
"I 100% think the ban on importation of waterfowl into the United States will negatively affect outfitters," he said. "I also believe it will negatively affect income coming into Canada based on waterfowl hunters. I assume people will cancel trips due to not being able to bring back waterfowl and not having any other option to deal with the birds. I believe it will make our job as an outfitter more difficult."
Olmstead questioned the sense of the ban, especially for migratory waterfowl.
"We are talking about a bird that migrates not only across states but also across countries," he said. "Birds from Canada are going to make it to the U.S. anyway, so why does it matter if they are brought across dead or if they fly across themselves? An individual could literally be in Canada, shoot some species of waterfowl on day X, and those birds could push south into the U.S. on a front and beat that individual back to the states. We aren't talking about deer or upland birds that don't travel and migrate like waterfowl. There really isn't any way to stop them from coming into the U.S."
Troy Maaser, a longtime duck and goose guide with Neu Outdoors, downplayed the potential impact of the import ban.
"I believe there are only a few small areas in Saskatchewan where you won't be able to bring birds back," he said. "The only problem is social media making it a big deal when it's not."
(Don't Miss: Four Reasons You're Not Killing Mallards in Dry Fields)
The recent avian influenza outbreak swept through North American bird populations during Spring 2022. It has been detected in wild birds in more than 40 states and 10 provinces, forcing the destruction of tens of millions of domestic poultry and killing unknown numbers of wild waterfowl and raptors, including almost 1,500 endangered Caspian terns in Wisconsin. This strain of avian influenza, believed to have been brought to the United States by migratory birds, appears to be especially devastating on wild birds, including waterfowl. Biologists say it poses little risk to humans.

Click here for more Realtree waterfowl hunting content. And check us out on Facebook.