If you want to hit the road but avoid the crowds, try these under-the-radar spots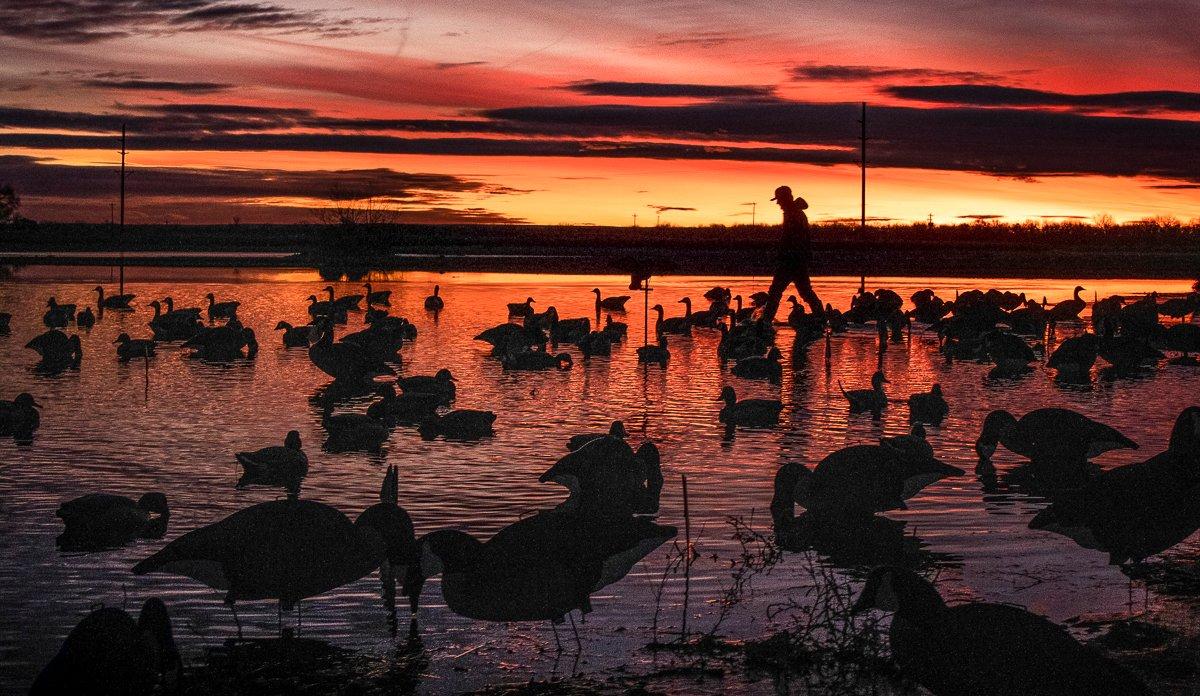 Every duck hunter's bucket list probably includes something about green timber in Arkansas, the Texas coast for pintails and redheads, and maybe even Maine for big common eiders. But that's the problem — everyone wants to hit those spots.
Many less-famous destinations feature fantastic waterfowl hunting, and U.S. Fish and Wildlife Service data backs that up. So the next time you're itching for a road trip, consider these sleeper states.
Idaho
Well known for big game and rugged terrain, the Gem State offers darn good waterfowl opportunities. Hunters there took more than 204,000 ducks in 2021, including more than 150,000 mallards. Other top species included wigeon, green-winged teal, and goldeneyes. Goose hunters enjoyed good action, too, shooting more than 50,000 geese.
Oregon
OK, fine, Oregon might not qualify as a true sleeper. However, because it's wedged between two famous duck hunting states, we figured it might not get the attention it deserved. But hunters there took more than 385,000 ducks in 2021, including more than 135,000 mallards. Wigeon, greenwings, pintails, and shovelers rounded out the top five. Pressure also seemed manageable, as the state only had about 20,000 active duck hunters.
Florida
Hey, we had to include one Atlantic Flyway state, right? But seriously, Florida has some solid stats. Hunters there shot more than 162,000 ducks in 2021, with blue-winged teal and ringnecks leading the way. Other top species included wood ducks, mottled ducks, and greenwings. And remember, the Gulf Coast can be a great diver destination — and you won't freeze your fingers setting out decoys.
Oklahoma
Busted. Oklahoma probably hasn't been a sleeper for a while. In fact, it seems like more folks than ever head there to duck hunt. But as with Oregon, the Sooner State is wedged between some famous destinations, so it probably didn't receive the credit it deserved through the years. Okie hunters shot about 309,000 ducks in 2021, including more than 114,000 mallards, as well as good numbers of gadwall, wigeon, greenwings, and ringnecks. Add to that more than 75,000 geese and you have a top-notch waterfowl state — even if its sleeper status is waning.
Minnesota
As a Wisconsinite, it (jokingly) pains me to mention the Gopher State in any list other than Super Bowl losses. But numbers don't lie, and Minnesota hunters took more than 428,000 ducks in 2021. The harvest was well-distributed, too, with mallards, bluewings, and wood ducks going neck-and-neck for top honors. Greenwings and ringnecks (or ringbills, as they're commonly known in Minnesota and Wisconsin) rounded out the top five. Goose hunting was good, too, with almost 145,000 birds in the bag. Therefore, I have no problem saying that you should hunt waterfowl in Minnesota. I just can't say, "Go Vikings."
(Don't Miss: The 7 Best Days of Duck Season)

Click here for more Realtree waterfowl hunting content. And check us out on Facebook.