Not Every Day is Filled With Greenheads and Bull Cans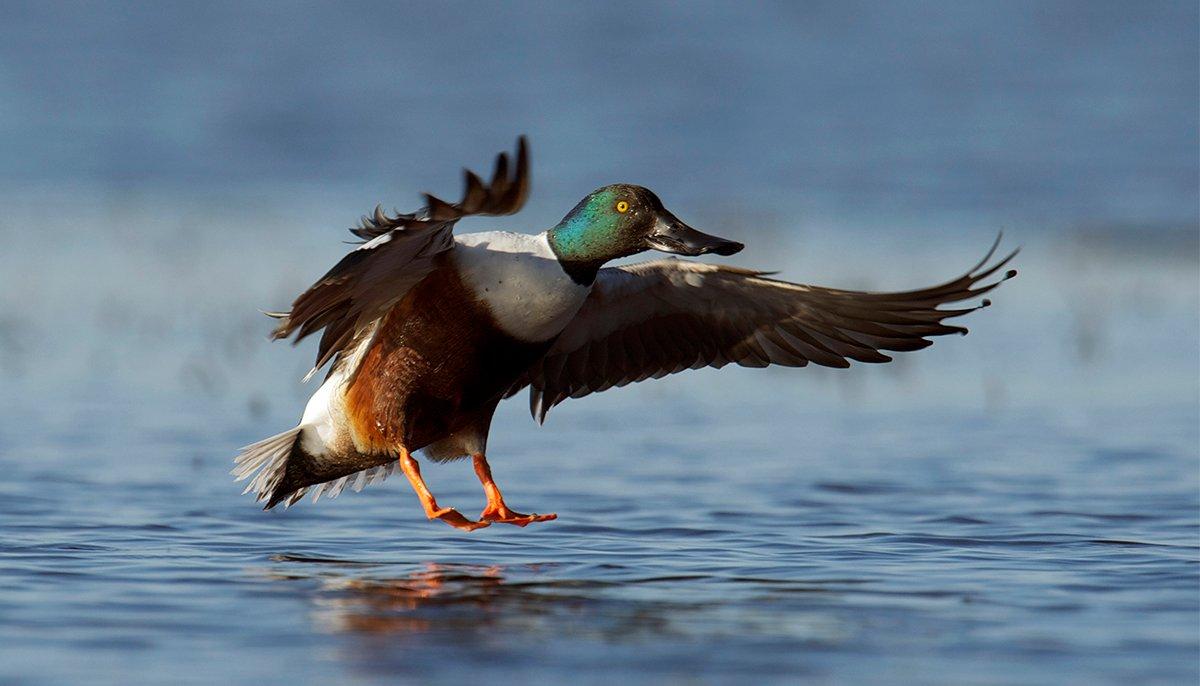 Duck hunters love classic tales of grand timber hunts, when fat mallards parachute from the heavens like clouds of mosquitoes. Likewise, adventure stories of gunning cans and bluebills on big water during howling winds and driving snow leave us longing for the season.
But now and then, our stories lack some romance. Maybe that's because the hunts or birds involved don't meet conventional standards. Or perhaps it's that the behavior described reminds folks of their mistakes or previous youthful exuberance.
Whatever the reason, consider these true confessions (and rest assured that all ducks mentioned here were properly cleaned and consumed).
Hollywood Days
For several seasons years ago, shovelers flocked in numbers to the large lake my buddies and I hunted. And because we were in our 20s and generally happy to shoot any duck, we didn't hold back much.
One morning became especially memorable. After setting a large diver spread, a friend and I settled into the blind and watched six ducks land outside our blocks and swim within range. Shooting hours were approaching, and I strained to identify the birds. Soon, the answer was obvious. They're shovelers, I said, somewhat hesitant. Well then, let's shovel them, my buddy responded, rising to shoot.
Photos from that season reveal quite a few Hollywood mallards. And Photoshop wasn't an option then, so the evidence remains.
The Great Spoonie Roundup
Years later, most of the gang had become much pickier about ducks we would shoot. Still, two buddies succumbed to temptation one memorable morning in South Dakota. They'd set out a small spread at a pasture slough to lure in mallards as the birds returned from feeding at nearby fields. But as they waited for greenheads, flock after flock of spoonbills bombarded their setup.
Let's do it, one said to the other.
Do what?
Shoot an all-shoveler limit.
And they did. In fact, they had some stunning drakes in that 12-spoonie strap. Let's just say I've had better duck dinners on the prairie, though.
Your Brother's Mergie
Mergansers occupy a lower reputation than shovelers — OK, than almost any other duck. Still, federal harvest data tells us that many hunters partake in common, hooded and red-breasted mergansers during the season. Now I know why.
One still November morning years ago, I sat in a layout boat and watched as hundreds of birds buzzed the lake's surface and skimmed across our decoys. But they were all dragons, so I held fire and tried to find a bluebill or goldeneye in the mix.
After about 10 minutes, my buddy motored toward me in the tender craft.
Why aren't you shooting? he asked, clearly peeved.
They're all mergies, I said.
Well, at least shoot some of them, he said.
So I did. Actually, I shot five in about 10 minutes and let him get in the boat. And then, on cue, the action stopped, and my buddy never lifted his gun. He didn't lift his knife later, either, when I had to clean the sawbills.
Thanksgiving Bonanza
Several friends used to hold a traditional open-water hunt the day before Thanksgiving. Many years, the hunts were good. Others weren't as memorable. But one stands out. A frigid cold snap had moved most of the bluebills, redheads and other popular divers south, and they'd been replaced by an epic merganser flight. No whistlers. No buffleheads. Just sawbills.
So in the spirit of my buddies who'd attained shoveler glory years earlier in South Dakota, we vowed to take what was on our plate and enjoy a merganser shoot. Ninety minutes and 15 sawbills later, we were done. Only a lone drake greater scaup ruined the perfect picture. I'm not sure the Pilgrims would have approved.
Click here for more Realtree waterfowl hunting content. And check us out on Facebook.