Who Won This Past Season's Greenhead Harvest Crown?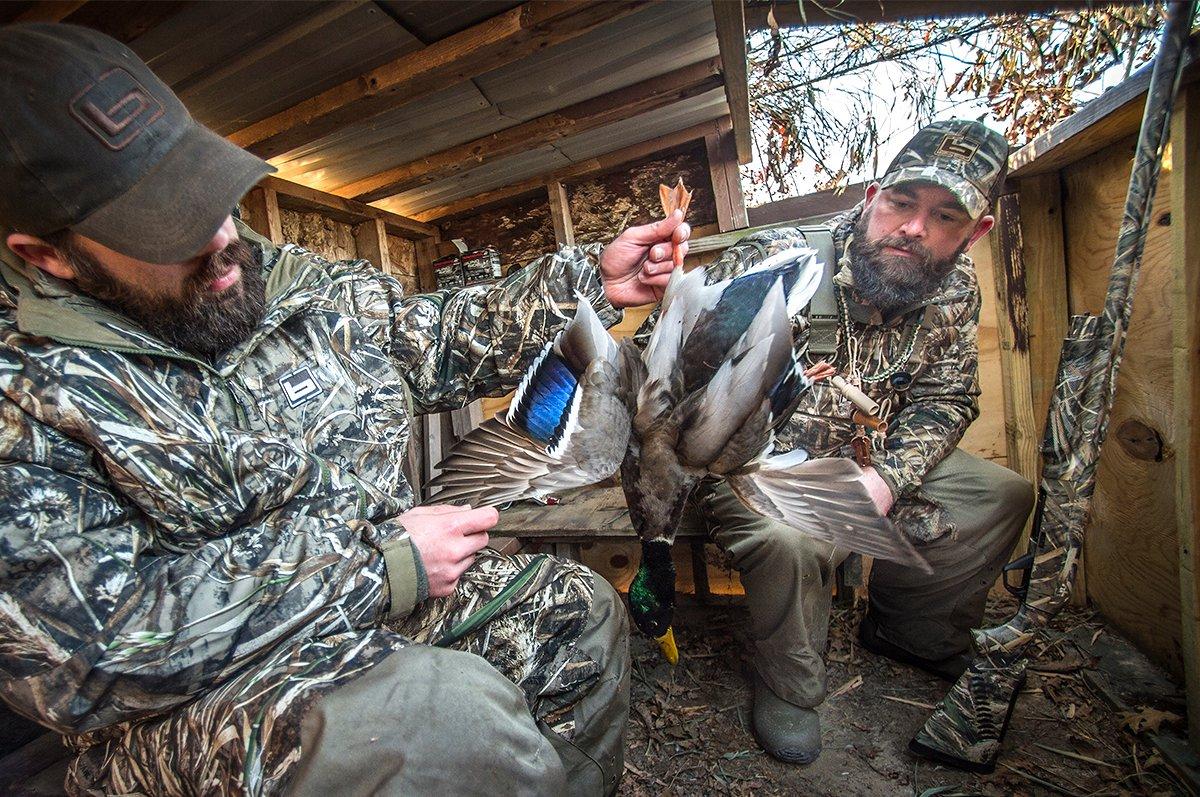 Drum roll — or feeding chuckle — please. This past season's mallard master was … .
Some of you might recall that we published a July 2017 blog that listed the top five harvest states for mallards, using U.S. Fish and Wildlife Service data from the 2015-'16 season. Well, we're at it again, combing through the agency's Migratory Bird Hunting Activity and Harvest During the 2016-'17 and 2017-'18 Hunting Seasons report. Focusing solely on 2017-'18 harvest data, we're ready to name the country's most recent greenhead titan. Disclaimer: Some of the top five states haven't changed, but several newcomers surprised us.
No. 5: Washington: The Evergreen State again cracked our top five, as hunters there shot about 181,372 mallards during 2017-'18. That's no real surprise, as Washington has long been regarded as a top duck and goose state. The only real eye-raiser is that this Pacific Flyway giant bumped traditional mallard hotspots such as Montana and North Dakota from our list.
No. 4: Oregon: Whoa. Seriously? No Minnesota or Texas, but Oregon? Yep. Beaver State hunters took about 183,971 mallards during the 2017-'18 campaign. I guess this shouldn't really startle us, as Oregon has a top-shelf reputation among waterfowlers. It's just that the state often seems to be overshadowed by its northern and southern neighbors. Speaking of which … .
No. 3: California: OK, this is looking like a Pacific Flyway sweep. California is ridiculously blessed with waterfowl resources, but folks usually tend to think of the Golden State as a pintail, teal or mixed-bag honey hole. Yet hunters there took about 209,323 mallards in 2017-'18. And if you were wondering, all those mallards didn't seem to affect the pintail action, as California hunters also shot about 119,467 sprigs.
No. 2: Missouri: Finally, a familiar face returns to the conversation. Although Missouri doesn't get tons of attention from mallard lovers, Show-Me State hunters always score big numbers. In 2017-'18, they took about 244,342 mallards, which ranked a solid second on our list — the same spot Missouri occupied in 2017. Big bucks, heavyweight gobblers and loads of greenheads — Missouri seems to have everything.
No. 1: Arkansas: Yeah, I know. Boring. The game is rigged. Yet no one can deny that Arkansas is America's mallard king. For the record, hunters in the Natural State shot about 427,429 mallards during the 2017-'18 campaign. If it makes you feel better, that figure was down from about 621,200 taken during 2016-'17. With its abundant rice fields and green-timber resources, Arkansas will likely top this list for the foreseeable future. Now, we just need to figure out a way to get down there in January.
Click here for more Realtree waterfowl hunting content. And check us out on Facebook.