Second-Shift Trips Can Produce Dandy Dividends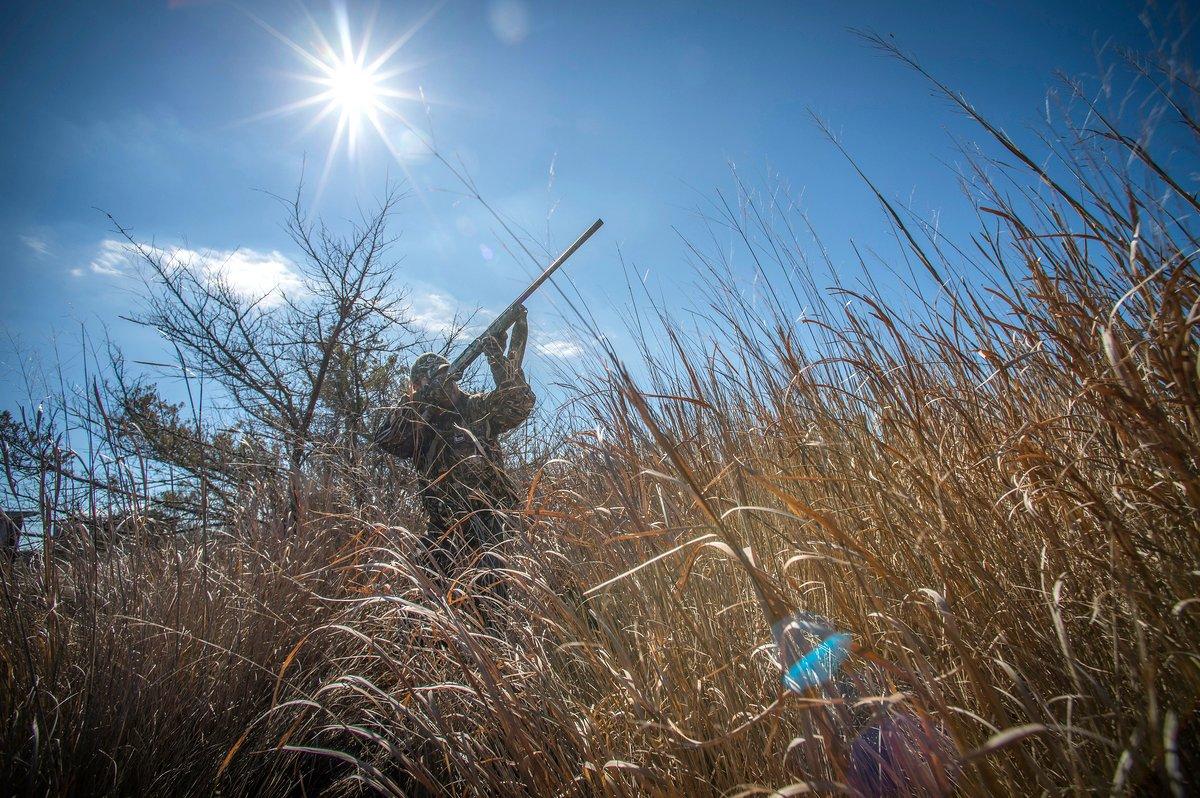 Duck hunting might seem strange without pre-dawn boat rides, headlamps illuminating decoy setups and the sense of anticipation that arrives with first light.
But sometimes, you can't hunt the early morning or last-hour flights. In fact, during some situations, it actually makes sense to hunt during midday rather than holding out for the golden hours of dawn and dusk. Let's review a few.
A Marsh Apart
Popular waterfowling spots get hammered during early mornings and evenings, mostly because folks know those periods offer the best chance to see and sometimes shoot lots of birds. Further, many people like to sneak in a few hours of hunting before work or after an early shift.
If you want to avoid pressure at heavily hunted areas, consider launching at midmorning. No, you won't probably won't see as many ducks, especially if winds are light and temperatures are warm. Still, you'll avoid lots of competition during those hours and might have a better shot at working and decoying birds that aren't flaring from constant gunfire or disturbances.
The Better Road
Likewise, when plying unfamiliar areas, it's often best to at least start with a midday hunt. That lets you learn the ins and outs of accessing the spot, finding your way to good-looking areas and avoiding navigational hazards that might surprise you in the dark. And if you witness folks leaving spots at midmorning or arriving to hunt the final few hours, you get a better sense of hot zones and heavily pressured areas.
Something Wicked
Timing waterfowl movements related to weather changes can be tricky. However, when done correctly, it's also money. For example, if the forecast calls for a relatively mild morning changing to stiff winds and plunging temperatures that afternoon, you might do better by setting up before the expected switch and hunting as it arrives. Modern hour-by-hour weather forecasts provide a decent guideline for timing midday transition hunts.
Winter is Coming
Joe Genzel covered this in his wonderful Realtree.com article earlier this season: When frigid weather hits, ducks and geese might only make one feeding flight per day, often during the warmest part of the day. Vigilant scouting can reveal this pattern. Set up at midmorning or later, and then wait — heck, even wait in your warm vehicle, if possible — for the first flocks to arrive.
Jump-Shooting
Flushing woodies, mallards and other puddle ducks from streams or small sloughs can be just as enjoyable as decoying them. And those classic jump-shooting spots are never better than during midday, when birds loaf after morning flights and before afternoon feeding runs. Drift a canoe down a creek, sneak upwind toward likely potholes or spot and stalk birds in field drainage ditches. Whatever your method, midday rules for jump-shooting.
The Best Time
Often, you can find one overriding reason for duck hunting at midday: Perhaps it's the only time you can go. If so, get out there. Yeah, it probably won't be as good as a classic post-cold-front morning or as spectacular as a frenzied field shoot before a snowfall. However, you'll still be duck hunting, which is better than sulking at home and wishing you were in the field.
Click here for more Realtree waterfowl hunting content. And check us out on Facebook.