The wild bird sent one person to urgent care with puncture wounds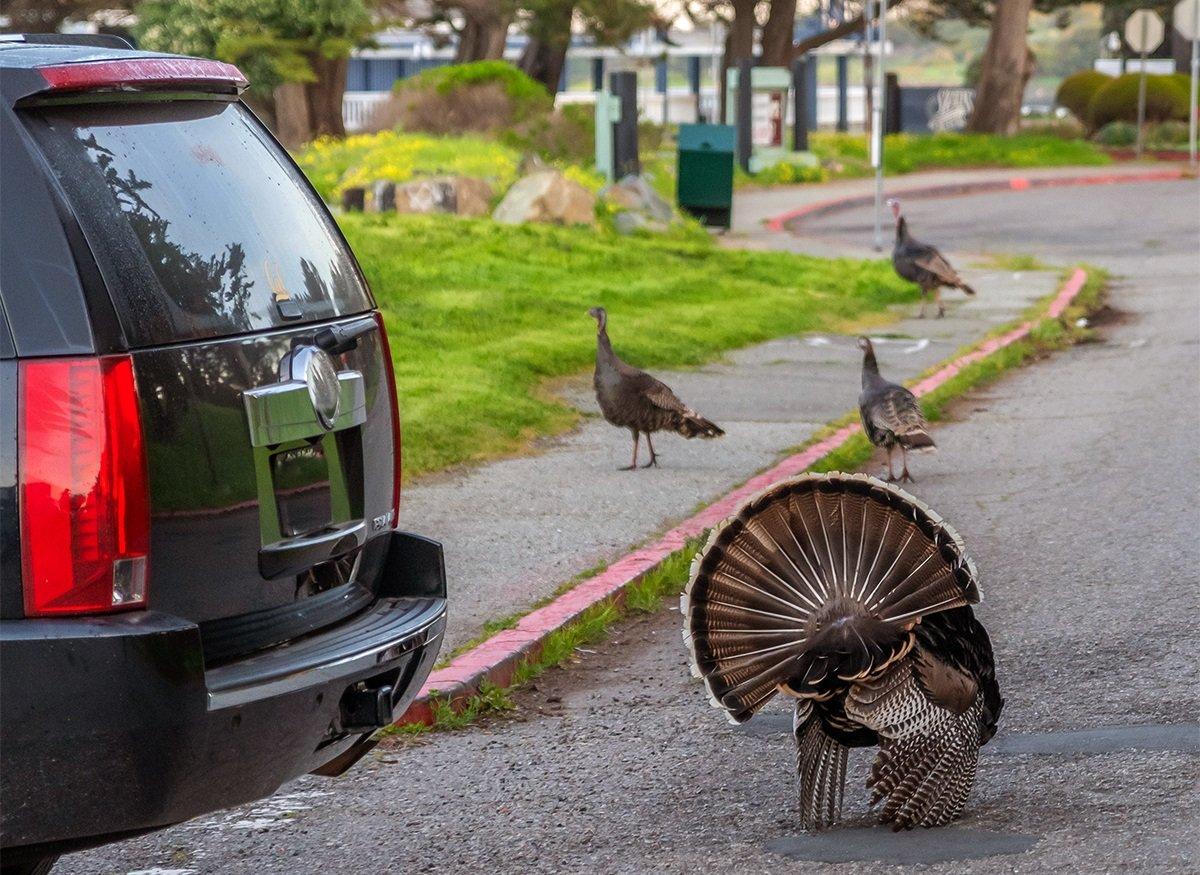 Folks walking the Anacostia Riverwalk Trail at Kenilworth Park & Aquatic Gardens in the Washington, D.C., area are having to keep their eyes open for an aggressive gobbler that's already sent one person to urgent care.
Scientists, park rangers, and others are working to catch the hostile bird and release it in a suitable location.
The Washington Post reported that in late March, Clark Weigel was biking along the trail when he spotted the turkey. He got off his bike and attempted to leave the area, but the tom attacked him. After throwing two phones and a radio at the bird, he had to throw his bike to get away. He managed to escape unharmed.
It's not something that I would expect to do at all, having to defend myself against a wild animal in D.C., Weigel said. I actually stuck around to file [a] report solely because I thought I had injured the animal.
But later that day, the apparently unfazed turkey positioned itself to attack again. It appeared in front of Terrance Savitsky, who was out for a run on the path. When Savitsky tried to run the other way, the turkey chased him.
Man, was it fast. I started running and realized it was gaining on me, Savitsky said.
And yet another victim said he ended up in urgent care with puncture wounds on my legs and I had to get a tetanus shot and antibiotics after the aggressive gobbler attacked him.
Joe Cashman, a park guide at the Kenilworth Park & Aquatic Gardens, who has also encountered the aggressive male turkey a number of times, said the park has received at least a dozen calls concerning the bird.
The park has now posted signs warning about the agitated turkey near the Aquatic Gardens and on the trail running north. Cashman is also patrolling for the bird by walking or biking the trail three times per day. He said he's spotted the tom numerous times and has been chased twice.
Although no one enjoys being chased by wild turkeys, D.C. wildlife biologist Dan Rauch said the turkey's presence is a good sign of the species recovery in the area.
We probably went four or five, six decades without turkeys in the district, unless it was a very, very small population that no one knew anything about.
For more crazy outdoor stories, visit The Realblog and check out Realtree's Facebook page.