Apply now for the President's Outdoor Scholars Program at the University of Montevallo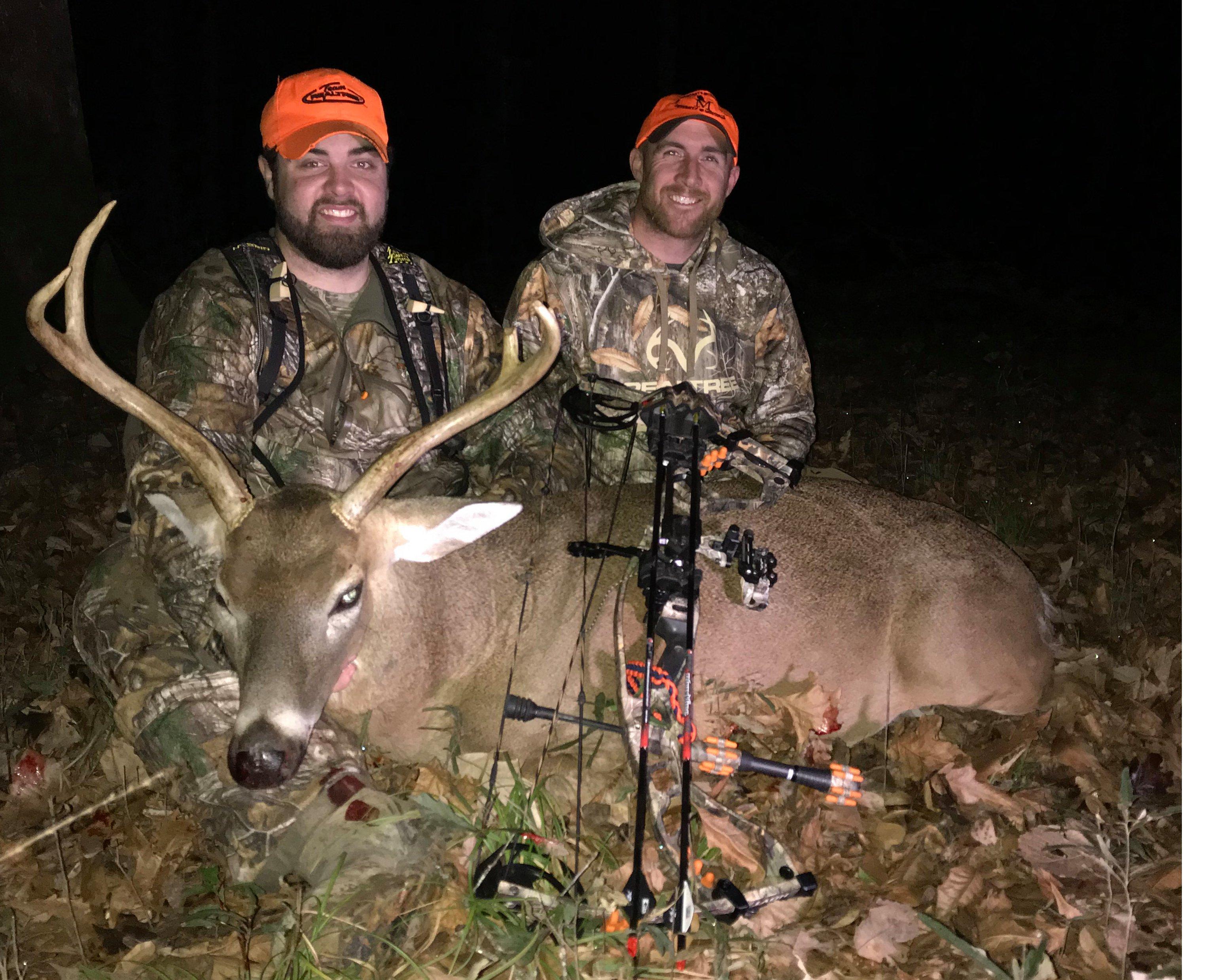 College students often have to put their hunting and fishing on hold because of lack of access and limited funds. But there's a university in Alabama that not only seeks out students who love the outdoors but even takes them hunting and fishing. Best of all, students can even earn scholarships to participate in the program. It sounds almost too good to be true.
Established in August 2015, the President's Outdoor Scholars Program at the University of Montevallo not only offers college scholarships to students with a passion for wildlife and conservation, but it also provides students with an opportunity to earn a college degree while participating in outdoor activities and taking an active role in preserving the state's natural resources.
Created by Dr. John W. Stewart, president of the University of Montevallo, the program awards current and future participants with scholarships ranging from $1,000 to $3,000 per student per year, for four years, as long as the student maintains a 2.5 GPA.
The program, which currently has 60 members, has grown each year since its inception.
William Crawford, director of the President's Outdoor Scholars Program, said Stewart started the program because he didn't want students to encounter the same problem he did when he was a college student.
President Stewart attended college six hours from his home at a university where there were no opportunities for hunting or fishing. His outdoor playground was taken away and he felt as if he missed out on a lot during his time in school," Crawford said. "He wanted students at Montevallo to get to continue the outdoor sports they love and even pursue a career in the outdoor field if they wanted to.
Crawford said the Outdoor Scholars Program is unlike any other. It's definitely not a cookie-cutter offering. Not everyone has to do the same thing. Some students enter the program because they want to have a career in the outdoor industry. Others just want the opportunity to enjoy the outdoors while in college.
The program includes a variety of opportunities such as conservation and game management, coursework on the outdoors and the environment, and academic lectures related to sporting and outdoor life. It also provides monthly on-campus meetings and activities related to hunting and fishing techniques and strategies, and exploration of careers in outdoor sports and related fields.
Students also get to work on the production of Outdoor Scholars TV. "It gives folks an inside look at the different trips and activities we enjoy," Crawford said. "Those who are interested in filming get to work on this show. We also air the show on our YouTube channel and on Instagram TV. We are also currently closing a deal with Carbon TV.
And then there are the trips!
We've been able to take students down to Venice, Louisiana, duck hunting and fishing for redfish," Crawford said. "We leave in two weeks to take students on an antelope trip to Wyoming. We've also marlin fished in the Bahamas, and we take kids turkey and deer hunting across the Southeast.
"I received a scholarship, got to go fish around the whole country for free, and got to go on two to three hunting trips a year for free. Who wouldn't want to do that?

— JT Russell, student
He said the trips are paid for by donors, and sometimes landowners and guide services donate their properties or services as well.
The program has only been in the works for a few years, and we are just now beginning to see the fruits of our efforts, Crawford said. We have two students who've recently secured excellent internship opportunities.
Porter James, a senior who will be interning with Buckmasters, says the program has benefited him in more ways than he can count. "Over the last few years, the program has helped me realize my passion for outdoor photography and videography. I not only learned how to use a camera but I have learned how to edit and be able to tell a story through the footage we capture," he said. "After learning about filming, I changed my major from biology to a combination of marketing and mass communication. The trips we go on are a plus and great memories, but being able to network with people that are in the outdoor field is a benefit in itself!"
Garret Deavers, a senior who will be interning with Bone Collector, said, "The Outdoor Scholars Program provided me with a path to fulfill a childhood dream of working in the outdoor industry. I've gotten to do things I never thought I'd get to do, meet people that I would've never gotten the chance to meet, go places I would've never gotten to go to, and fall in love with a career choice that is a dream come true. I get to hunt, fish and earn a degree at the same time. I don't know how college could get any better! "
Those interested in participating in the program can apply online. All you have to do is write a short essay about your favorite outdoor experience. Those who are considered for the program will then be invited to the campus for a tour.
As the program continues to grow in size, more opportunities for participation are becoming available. In fact, from now through August, the program is recruiting and offering scholarship opportunities for its new archery team. Those interested need to fill out the application and indicate that you want to shoot archery. The university also has a bass-fishing team that has brought the program and the school much success.
Montevallo senior JT Russell is certainly glad he gave the program a try.
"I received a scholarship, got to go fish around the whole country for free, and got to go on two to three hunting trips a year for free. Who wouldn't want to do that?
Check out the program's promo video here.
For more outdoor stories, visit The Realblog and check out Realtree's Facebook page.