Bear Crashes Through Skylight, Eats Birthday Cupcakes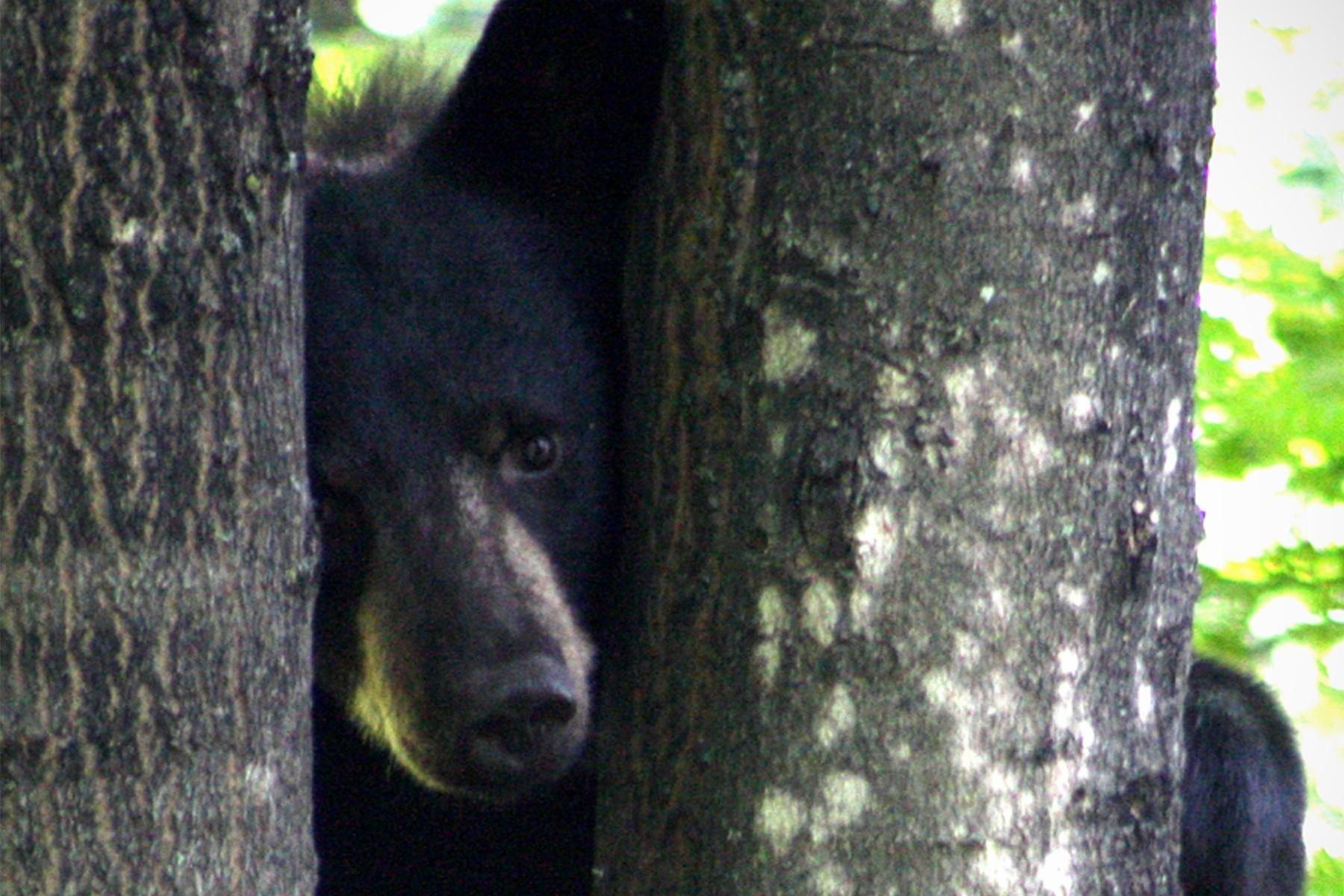 Talk about birthday party surprises. Owners of one Juneau, Alaska, home got the shock of their lives when a 180-pound black bear fell through their skylight into the living room where they were preparing for their 1-year-old son's birthday party – and proceeded to eat the birthday cupcakes.
Homeowner Glenn Merrill told the Juneau Empire, I was literally in the room, and I heard this cracking, he said, referring to the sound of the skylight's two layers of Plexiglas creaking under the bear's weight. And the next thing you know, there's this bear that, I mean, literally, fell right from (the skylight). It was like 3 feet away from me.
The birthday boy's dad and the bear locked eyes – both staring at each other in disbelief.
I don't know who was more stunned, he said. I think, both.
Merrill hollered for his parents, who were in the other room with baby Jackson, to take him upstairs to safety. He then ran into the adjacent room and closed the door behind him.
Luckily, the invited guests had yet to arrive, but were expected at any minute.
The bear then calmly walked over to the living room table and helped itself to some lemon blueberry and peanut butter cupcakes.
Jackson's mom, Alicia Bishop, who was watching the spectacle from the kitchen through closed glass doors, said, The bear walks over and puts its paws up on the table and starts licking his birthday cupcakes, and I'm just like, you've got to be kidding me."
Bishop opened a door on the other side of the room that led to the backyard. The couple then yelled and shooed at the bear until it casually ambled out the door, but it didn't leave. Instead, it walked around the back of the house and peered inside from the wooden porch in the backyard.
It was up by the window like, 'I want more cupcakes,' Bishop said.
Bishop called 911 while Merrill sprayed bear spray in its vicinity, which encouraged it to meander back into the woods.
Later that same day, a bear walked inside an occupied home on a street nearby. The people at the home called 911, and the responding Juneau Police Department officers shot and killed the bear since it kept trying to re-enter the home. It was likely the same cupcake-nabbing bear, as the two homes were in close proximity to each other.