Enter the Realtree Fishing Giveaway for a chance to win Realtree Store gift cards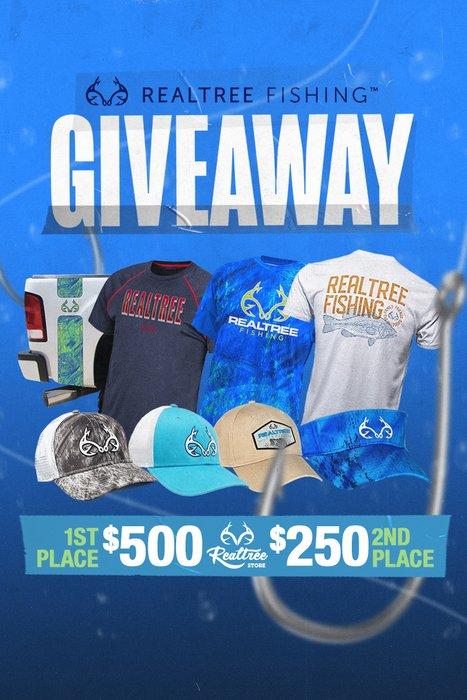 Spring has arrived and anglers across the country are hitting the water in search of everything from bass and bluegills to flounder and redfish. To celebrate, Realtree is hosting a Realtree Fishing Giveaway. Those who enter have a chance to win a $500 or $250 gift card toward the purchase of fishing gear or apparel from the Realtree Store. Be sure to register for a chance to stay up to speed on all things fishing-related from Realtree.
The contest runs from April 6-18, 2021.
In 2016, Realtree expanded its traditional business of creating the world's most effective camouflage patterns into creating a fishing brand with a family of on-the-water patterns that would connect hunters and anglers. Realtree now offers an assortment of shirts, hats, hoodies, and various gear designed both for avid anglers and for those who are just getting to know their local fishing holes.
Realtree Fishing is aligned with major retail partners along with some of the country's most successful pro anglers. Dustin Connell, a Realtree sponsored angler, recently took home a victory and a $300,000 payday at the Major League Fishing Redcrest event in Eufaula, Alabama. Connell's strong finish in February is just as exciting as his story and pro bass fishing career.
Be sure to keep an eye on Realtree Fishing and register to win a gift card at the Realtree Store.
Grand Prize: $500 gift card to Realtree Store
2nd Prize: $250 gift card to Realtree Store
You can also follow Realtree's latest news, content and sponsored anglers via Instagram and Facebook.