Check Out Crazy Photos of Bobcat Hanging From Power Line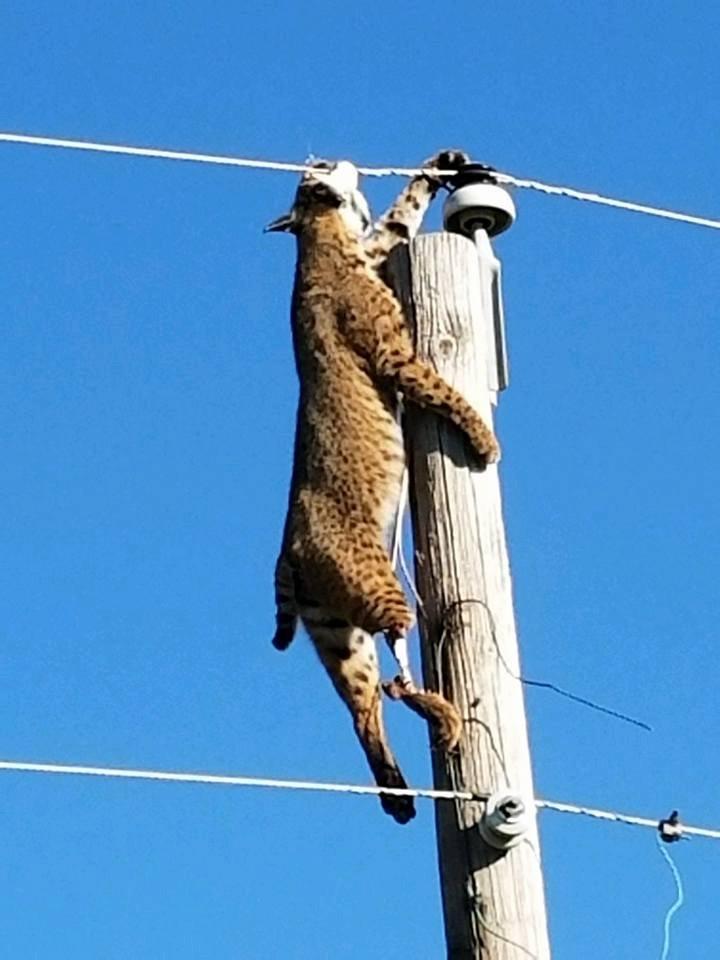 A routine outage call lead to quite a discovery by the Wheatland Electric Cooperative line crew. When they arrived at the service station near Lakin, Kansas, they found the meter off and proceeded to isolate the source of the outage. What they found was quite a shock ... pun intended.
A Wheatland lineman patrolling line near the outage discovered a remarkable scene. There 35 feet up in the air was a bobcat dangling from the line. The cat had been electrocuted when it simultaneously made contact with phase wire and a ground wire. If you look at its rear right leg, you can see that the flesh was blown off by the electrocution.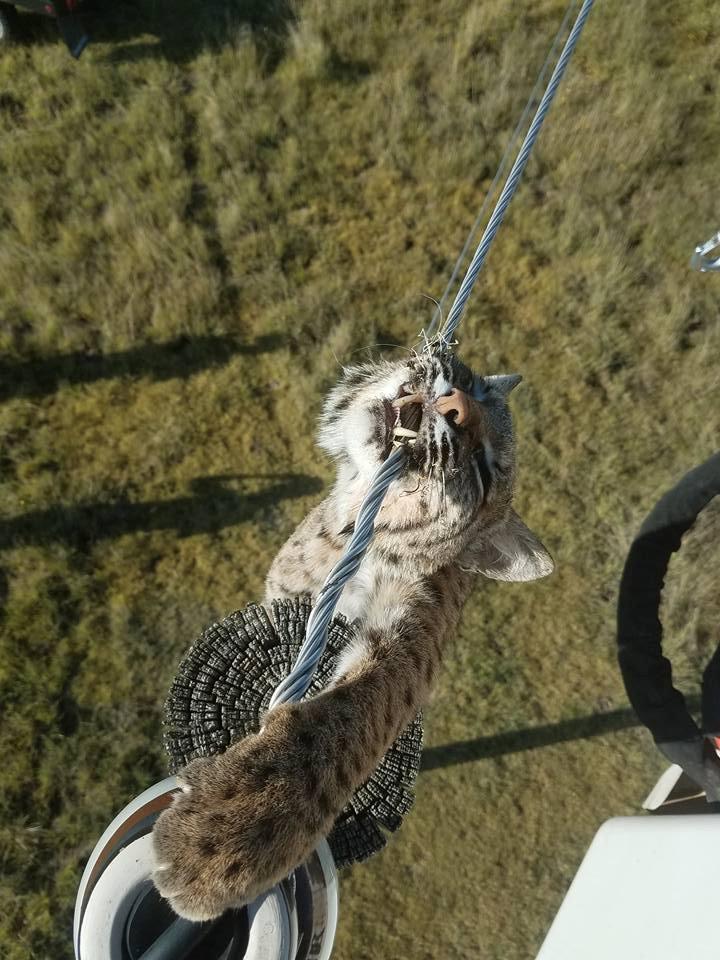 After photographing the crazy scene, the line crew used a bucket truck to remove the animal and make the necessary repairs to restore power to the affected meter. Once power was restored, Wheatland contacted the Kansas Department of Wildlife, Parks and Tourism office to report the incident. A local game warden from Deerfield was assigned the highly unusual incident.
The images were posted on social media and immediately went viral.
A story about the incident on the Wheatland website does not suggest a reason why the bobcat decided to climb up the pole and bite down on the wire, but it does say that the company takes extra measures to help ensure the safety of both wildlife and humans.
The website states, Since the 1970's, Wheatland has made wildlife protection a significant part of its electrical system reliability goals. Wheatland attempts to protect all wildlife species including birds of prey, whooping cranes, raccoons, squirrels, snakes, numerous small bird species and more. Wheatland utilizes several methods such as the installation of rubber bushings on transformers, insulated jumper wires, sheet metal wrapping on certain poles and bird nest removal from substations to protect wildlife from electrocution. These efforts both protect valuable wildlife resources and help to improve system reliability for our members.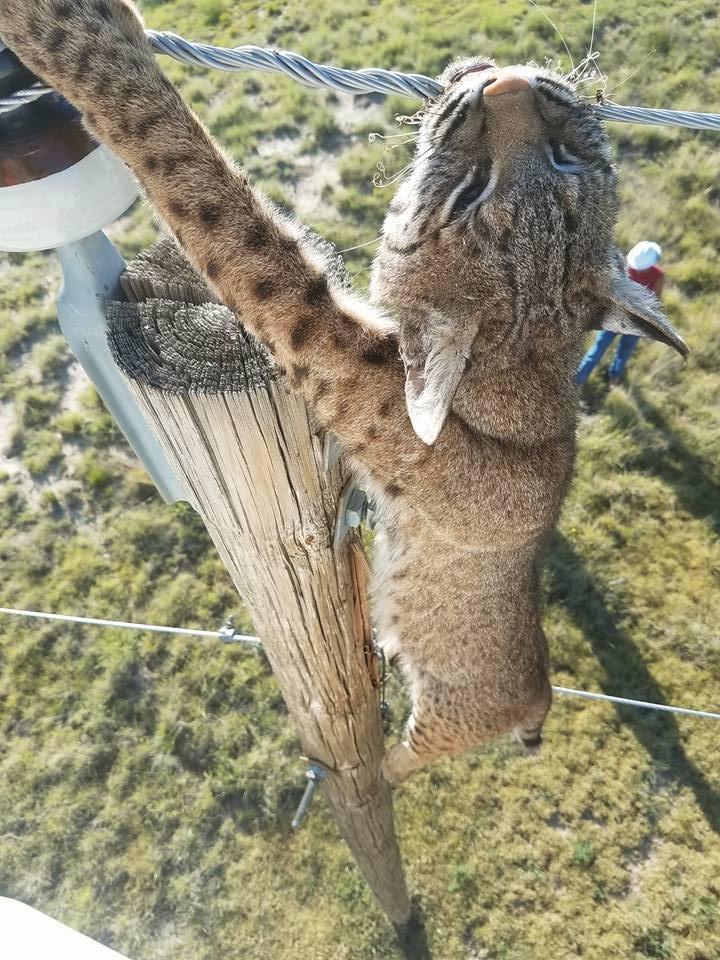 The power company used the opportunity to remind people about the dangers of power lines.
This unfortunate incident is a valuable reminder that coming into contact with energized electrical lines can result in tragic loss of life to both animals and humans, said Wheatland spokesperson Shawn Powelson. We'd like to remind our members to assume any electrical line is energized, never go near downed lines and always report them immediately to their local Wheatland Electric office.
So, why do you think the bobcat scaled the pole and bit down on the wire?
For more crazy outdoor stories, check out The Realblog and visit Realtree's Facebook page.