Duck Commanders Get New TV Show on A&E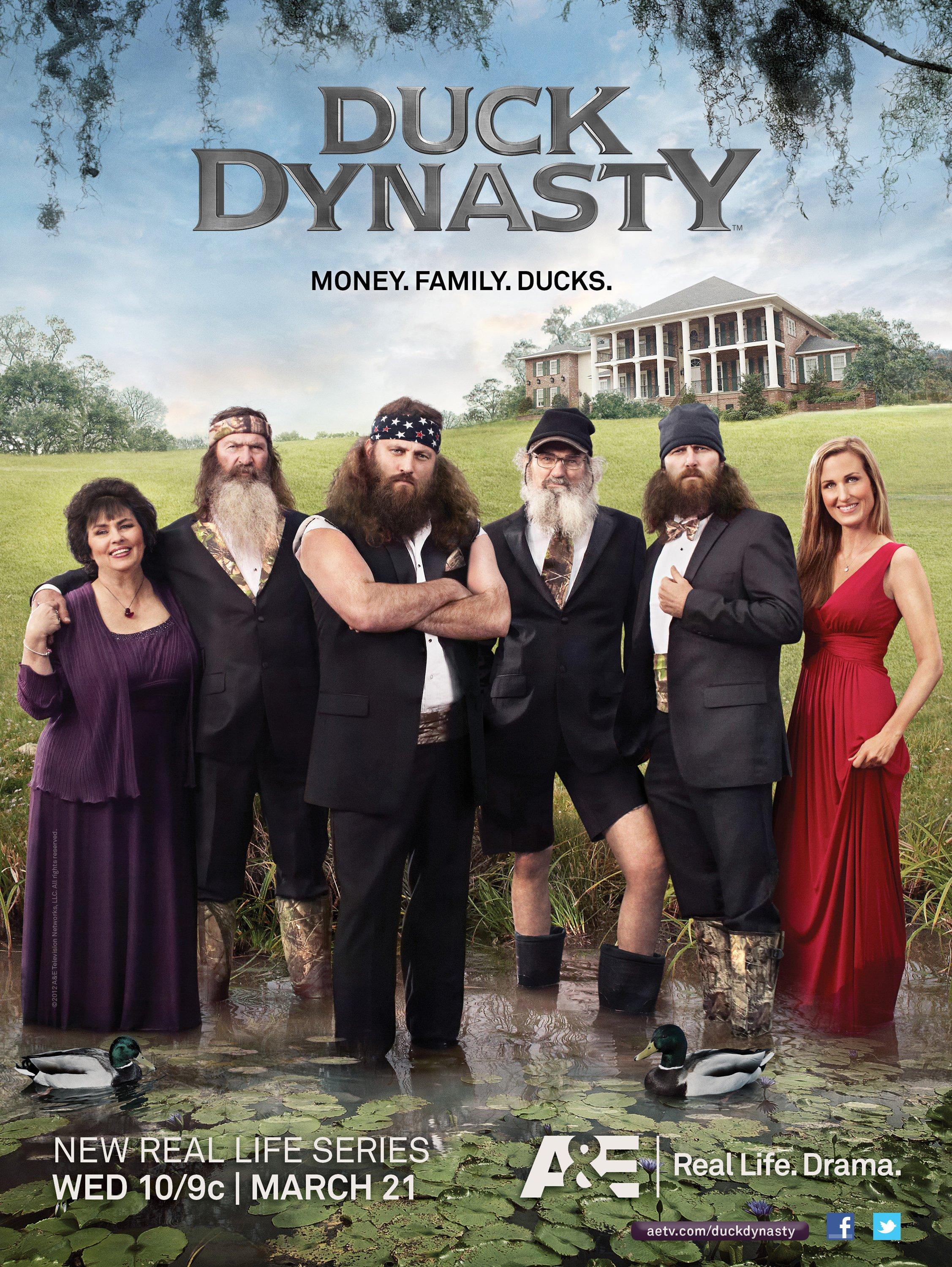 I was intimidated the first time I met the Duck Commanders. Quite honestly, all that hair scared me a bit. I wasn't sure what type of temperaments or personalities went along with the Duck Commanders' shaggy appearances, but I soon learned they were as friendly, helpful and knowledgeable as they were hairy.
That's why I was happy to hear about their upcoming show Duck Dynasty to premier on A&E Wednesday, March 21 at 9 CST. If the first episode is any clue, it looks like the show is going to be as wild and wooly as the guys themselves. In addition to the premier episode, you can also watch clips and promos, like this video clip of Duck Commander CEO Willie Robertson sharing the story behind their beards and long hair.
After watching the premier show, I gave Willie a call to see what he had to say about it all. He is excited, to say the least.
When you get all the Robertsons together, things get crazy, Willie says. We show people both the good and bad side of running a family business. For example, Si and Jase are always causing problems, and I'm constantly straightening them out. We face a ton of obstacles, and we fuss at each other a lot, but at the end of the day, we're family and we resolve our differences. Plus, the resulting footage is hilarious.
As the new TV show will reveal, these Louisiana boys are no doubt living a rags to riches story. They've turned their family business into a multi-million dollar empire, yet they manage to stay true to their roots, keeping family and faith first, while having a great time in the process.
Realtree's own waterfowl expert and Realtree.com contributor Joe Balog has had the opportunity to spend some time with the Duckmen and says his experience was eye-opening, to say the least.
One thing is for sure, the Duck Commander guys are authentic, Joe says. They're all very sincere, down-to-earth guys. Faith and family are top priorities with them, and they certainly don't seem to get caught up in today's aggressive style of outdoor TV and marketing. They just put a product out there (in this case a TV show) that shows them doing what they do best -- pursuing ducks with the greatest drive I have ever seen. They seem to put duck hunting on another level -- almost like it's truly their job, and they strive to be the best at it.
I predict their drive and intensity, combined with the humorous family squabbles and mishaps, will make this show an instant hit. I also predict that Halloween party goers will be ditching their Dog the Bounty Hunter and Billy the Exterminator costumes in favor of Duckmen costumes this October.
So, check out the premier episode and let us know what you think. Did you enjoy it? What are your predictions for this new show?