Jackson Hole Elk Outfitter Killed by Grizzly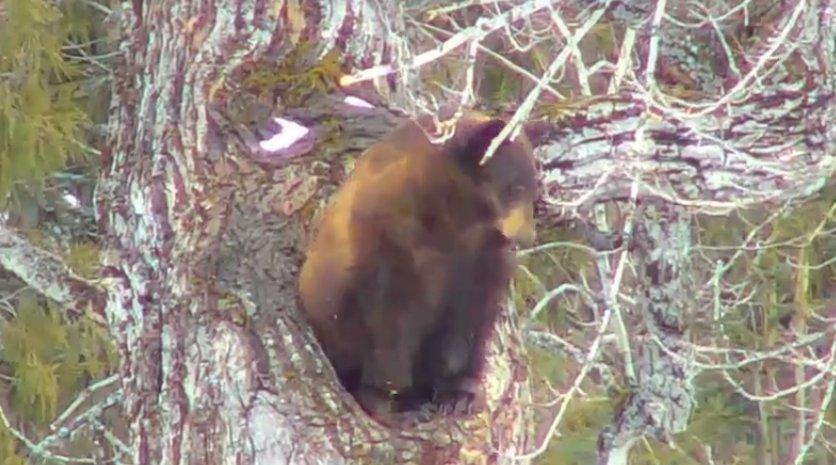 A Wyoming elk hunting guide's body was found near where he and his client were attacked by a grizzly bear on Friday, Sept. 14, 2018, in the Teton Wilderness.
According to USA Today, Mark Uptain's body was found on Saturday, around 1:15 p.m., about a quarter-mile from where he and his client Corey Chubon, from Florida, were processing an elk that Chubon had shot with a bow.
Chuban shot the elk on Thursday evening, but they were unable to find it before nightfall. They located the elk on Friday morning, and as they were preparing the carcass, they were attacked by a bear.
Chubon was able to escape and grab his pistol, but he wasn't able to safely fire at the bear, which was on top of Uptain. Chubon told authorities he threw the gun to Uptain before fleeing the scene to call for help.
Chubon suffered leg, chest and arm injuries and was flown to a Jackson hospital. He was released from the hospital on Saturday, the same day authorities found Uptain's body.
Authorities say two bears were present in the area, but the second did not attack either man.
Wyoming wildlife managers have euthanized two grizzly bears that they believe were involved in the incident. Forensic testing will help determine if the bears were involved and if they had any health issues or had previously been relocated by wildlife officials.
The attack comes just weeks after a federal judge temporarily halted Wyoming state officials' plan for a grizzly hunt this month, which hunters claim was needed to control a growing grizzly population. Last year the Trump Administration removed the grizzlies from the protection of the Endangered Species Act, permitting Wyoming to launch a hunt. The hunt is on hold until at least Oct. 1, angering hunting groups who had predicted this likely scenario.
"I can only imagine how horrific this was," said Sy Gilliland, a hunting guide and spokesman for the grizzly hunting community. "You've got a bear population that's basically un-hunted, is an apex predator, and has no fear of humans."
Groups who oppose the grizzly hunt say they mourn Uptain's death, but September and October see more deadly grizzly encounters because more hunters are in the woods at that time.
We do not want to diminish the loss of a community member, or the suffering of his family. However, construing the incident as a reason to justify the trophy hunting of grizzlies makes little sense, said Melissa Thomasma of Wyoming Wildlife Advocates. Killing more bears will not prevent other bear-hunter conflicts, but it may irrevocably jeopardize the health of the grizzly population around Yellowstone.
In addition to guiding for elk, Uptain, 37, was a Jackson Hole businessman and a father of five.
For more crazy outdoor stories, visit The Realblog and check out Realtree's Facebook Page.